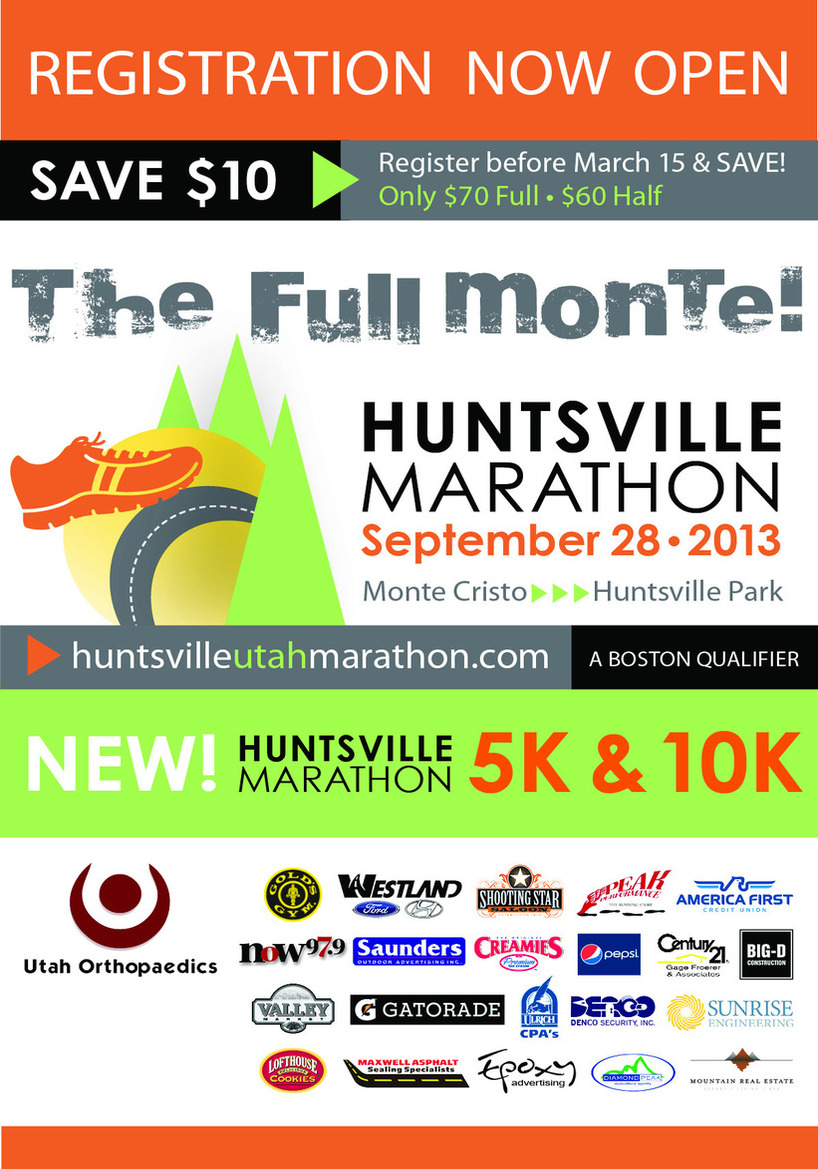 Prices increase March 15th.
Marathon winners receive $1000 cash award.
Half marathon winners receive $500 cash award.
We expect the race to fill up this year, so we urge you to enroll early and invite your friends to do the same. 
We look forward to welcoming you to Huntsville in September.
Sincerely,
The Huntsville Marathon Committee