PROJECT THROWS UP "FANTASTIC RESULTS"
ASDA ROLLS LEARNINGS ACROSS ESTATE
SAINSBURY'S PRAISES SCHEME'S BENEFITS
BASE DRIVES PROJECT FORWARD
PUTTNAM: "STREAMING EVOLVES DAILY"
TRAILERS OF THE WEEK
---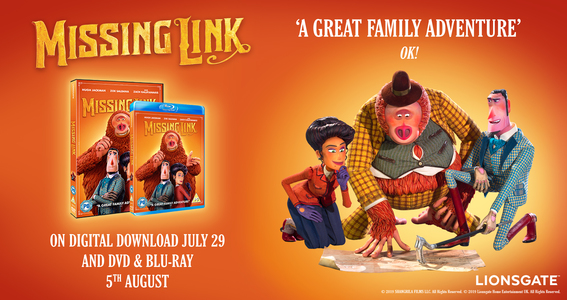 ---
If you can't read this newsletter or see the ads, please click here.
It was a good week for… The latest Project 2020 initiative is rolling out …
It was a bad week for… Streaming market gets busier with Warner unveiling its US plans…
The latest thrust of Project 2020 activity, as part of the ongoing industry-wide initiative aimed at bringing the home entertainment category to life in stores and reinvigorating aisles in grocers, is now moving on to the next stage after an initial trial in an Asda superstore was hailed a success. The new initiative, backed by BASE and its members and trialled in Morley, Leeds, has seen a "significant performance improvement" in the store against control Asda stores and is now rolling out to a further 10 stores from next month. It's rolling out to five larger stores and five smaller outlets to see if it works in the latter as well as in the larger nine-bay supermarkets. In addition, the Morley store will be used to further expand on the ideas and learnings from the initiative. What's more, some of the most successful elements of Project 2020 – moving to category management and reducing the number of SKUs, both aimed at making browsing easier, lowering the shelves, reducing the chart size, with bigger numbers and offering multi-facings, as well as bringing Blu-ray more to the fore – are now being rolled out across the entire Asda estate.
The move is a vindication of the strides that Project 2020 has made since its inception. It has already brought lanyards for staff to wear to help customers connect in the grocery sector, as well as bringing in permanent metal shippers. The Raygun visited Morley to see the initiative in action and it works a treat in stores. It marks a sea change in how the industry looks at the category. Fox's Matt Cherry is on the steering committee leading the way, he said: "It started after the BASE education day, we talked about retail innovation and bringing the category to life. We formed a group with all the studios, all the majors involved. We've got people passing the aisle and we wanted to convert it to purchase." After working up some ideas, Asda came on board as the trial retail partner and, as Cherry said: "Everyone worked together, we had a big brainstorm and looked at who the Asda shopper was. We talked to customers, we listened to what they had to say." Pulling together typical home entertainment consumers, both current and lapsed consumers, the group got a feel for what they wanted and what they liked – genre classifications, clearly signposted sections showing them what they liked, titles in order of newness, notices of what is coming soon, easier browsing, less titles on offer, lower shelving, more front facing titles, more snacks for those all-important movie nights in – and acted upon it. The whole section is faced out, with better signage and more vibrant colours. A core set of consumers were consulted both before and after the implementation to see what they thought of it. And the results have been hugely positive. Customers love the vibrant look, they feel as if many of these titles literally are "fresh from the cinema", the genres on offer, they love being able to select snacks as they browse for films. As Matt Cherry said: "Not only does it look good, the results have been fantastic and the customer feedback has been so honest. It's changed our perceptions about what we think we know."
From Asda's perspective, the company has praised the initiative, and said not only has it improved the DVD aisles, but it has also brought the retailer back closer to its customers. Senior buying manager for entertainment Andrew Thompson said: "We spent a significant amount of time working on a number of ideas that we could road test with our customers live in store. Retail innovation agency Hidden Gorilla were key to the creative and logistical side of this process, really pushing us hard to pin point exactly how to get more customers down the DVD aisle, encourage them to purchase and hopefully make them return. We piloted our ideas in our Morley store, making changes on the fly, and at all points of the trial made sure we had really clear customer and colleague feedback. The successes have included moving to merchandising by genre, introducing light boxes, an edited clearer range, new release and promotional bays, and introducing confectionery to the offer to name a few. The most significant aspect is that we believe we have improved the ease of shop for customers. We are going to take some of the early learnings and roll these out across the estate, namely genre merchandising, selective sku reduction and some elements of POS such as bay fins. It has brought my team and I much closer to our customers and has given us real energy to make sure we offer them the best possible experience in our MVG department. We still have much more work to do, but the whole process has had the Asda customer at the heart of each decision."
---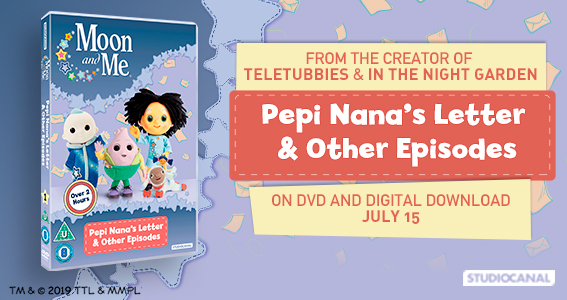 ---
Sainsbury's has also praised the work of Project 2020, with the retailer's category management for books, music and film James Cooke said: "It's great to see BASE leading with projects like Project 2020 to drive engagement as customer habits evolve. Sainsbury's first came into contact with the group's work with the delivery of the Q4 slate lanyards back in 2017, which in turn led to the work around the permanent metal shippers in 450 plus of our stores. They've been a really positive way to minimise cardboard, which feels very topical and timely with the environmental focus at present, but they also speak to the group's desire to bring the category to the fore with shoppers. The teams have managed to get very creative with how we use the space on the new shippers and there has also been a reduction in supplier costs that kicks in once the initial investment is paid off."
Final comment on the initiative and the work of Project 2020 came from BASE chief executive Liz Bales, noting that it was not the average kind of thing for a trade body to be doing. She said: "Project 2020 represents one of BASE's most robust, resourced and engaged project groups and is a source of pride because of that – it's incredibly unusual for a trade association to be driving projects like this and, across the board, the sustained engagement from the BASE board, broader membership, the Project 2020 team itself and our partner agency, Hidden Gorilla, represents the kind of best in class collaboration the category can clearly benefit from. The Asda trial and the outputs from that clearly represent the current high water mark of the group's ambitions but it's important to note that the path to the Morley store is paved with perhaps more incremental but still very significant wins too. They kicked off back in Q4 2017 with the easily accessible slate information given to store staff at Asda, Tesco, Morrisons and Sainsbury's in the form of lanyards, helping reconnect the category and the store staff on the ground with the customer. Showing what collaboration around shared goals could achieve, that step in turn led to the installation of permanent metal shippers in 450+ of Sainsbury's best performing stores – a significant step from a cost-saving and an environmental point of view as well as a measure of the growing ambition of the group. From there, the Asda trial has become the crown jewel and has been a fantastic journey for BASE to be leading. We sincerely hope it also acts as a clarion call to wider retail partners that the project group is very much open for business and keen to effect even wider, category level change to meet the challenges the physical market is presenting." We've got a bigger feature and loads of pictures going up on our website and stay tuned for more announcements…
---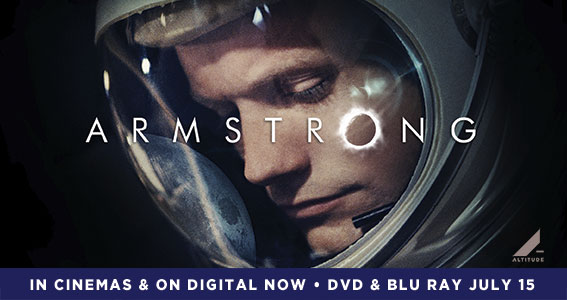 ---
To the Corinthia Hotel just by the Embankment in central London for the annual summer event hosted by the Film Distributors' Association, aka the FDA. As ever, the assorted crowd of distributors from both majors and independents, was treated to a speech from the organisation's figurehead, president Lord Puttnam. As vibrant and fascinating as ever, Lord Puttnam touched on some of his favourite topics, even if, as he noted: "This is our summer gathering and I'm not, I promise, going to inflict one of those annual keynotes on you!" Topics covered as he looked at there state of the busienss, included this year's admissions compared to last year's record ("2019 still has the potential to outshine even last year."); as well as Netflix ("streaming services… continue to evolve on an almost daily basis. Big studios are focusing on their direct-to-consumer offerings; while established players like Netflix continue to push the boundaries of traditional release windows,."); audiences ("The one constant in all of this remains the audience. Ultimately, all these players – new and old – strive towards the same thing: engaged and satisfied customers, who will seek out and reward good storytelling wherever they can find it. Our constant challenge being to anticipate that audience as it too continues to evolve in both its tastes and expectations."); the fragmented audience ("At one end of the spectrum we need to engage with an increasingly older set of viewers… At the other end of that same spectrum we have young people. A fifth of the UK are under 18. Unlike the over 65s, this is a group who have never known a world without the internet, who spend an average of three hours a day online, and who generally do not buy physical products. Ownership is no longer a measure of success. Instead, this group prefers to consume their entertainment via subscription packages."): technology ("The viewing experience within the home continues to reach unprecedented levels of quality."); and more on streaming ("we should be creating imaginative new dialogues and seeking to forge every possible form of partnership. But it can't be a one-way affair. For example, if digital platforms want their movies to qualify for BAFTAs and Oscars, it's important that the box-office results of their theatrical releases are properly reported, ensuring a transparent and level playing field.") and franchise fatigue. That final topic led him on to an upbeat ending on what the industry should be doing. He concluded: "I would argue that, if we're serious about wishing cinema to continue to be a medium that surprises, entertains and enlightens, we must seek to create films that are fresh, innovative and original. We owe it to our customers to understand what moves and excites them, to provide them with movies that are sufficiently unique to quite literally transform their lives. That remains our privilege and our responsibility – to ourselves and to our audience." Puttnam also paid tribute to the outgoing FDA chief executive, who boasts more than two decades at the helm of the trade body and is leaving next month for pastures new…
As if by magic, there's been loads more streaming-related news announced this week. Over in the US, Warner Media unveiled its plans for its newly-named HBO Max streaming service, and especially its content. All 236 episodes of Friends, prime streaming material judging by Netflix's performance with it, as well as Fresh Prince Of Bel Air and Pretty Little Liars will all be up on it, as well as new titles such as Batwoman and Riverdale spin-off Katy Keene and there are ongoing deals with other producers and talent. A whole raft of brand new HBO series are also planned. Warner Media Entertainment direct to consumer chairman Robert Greenblatt said: "HBO Max will bring together the diverse riches of WarnerMedia to create programming and user experiences not seen before in a streaming platform. HBO's world-class programming leads the way, the quality of which will be the guiding principle for our new array of Max Originals, our exciting acquisitions, and the very best of the Warner Bros. libraries, starting with the phenomenon that is 'Friends. Under the leadership of two of the strongest creative visionaries — Casey Bloys (HBO) and Kevin Reilly (original content and acquisitions) — and two of the most experienced digital experts — Tony Goncalves and Andy Forssell — I have no doubt they and their dedicated teams will deliver the world's best storytelling to audiences of all ages wherever and whenever they want it."
Over in the UK, a new subscription free platform has launched under the banner of Film Ahoy. Its aimed at giving independent directors, producers and filmmakers the chance to both see their films reach a wider audience and monetised too. It is also offering advisers the chance to reach a key audience too. Consumers pay a nominal fee to watch a film, with advertising also funding the model. It's been developed by British filmmaker Dean Fisher of Bow Street Media, whose films are among the first to appear on there, alongside a whole raft of martial arts films (50 from the Wu Tang collection), with talks currently going on to add as many as 300 shortly. Fisher said: "'It gives me great pleasure to launch Film Ahoy after three years of development. We wanted to create an additional revenue stream for independent filmmakers and free content for consumers to enjoy. By combining great content with short commercial breaks and a low purchase price of £1 makes our model attractive to the consumer. Why would you want to pirate a film when you can watch for free legally?' The creation of this platform comes from a position of understanding, as Fisher wanted to create a community where he could showcase his own independent films. Ultimately, he has ambitions to produce films especially for the platform."
---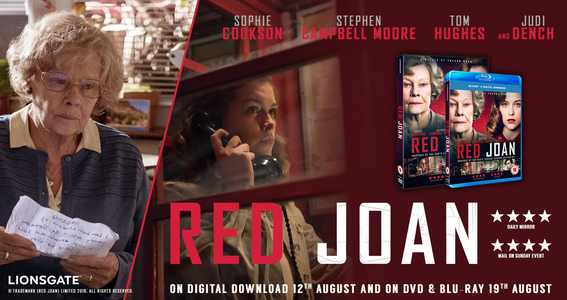 ---
To Soho House's new outpost in west London, by Westfield shopping centre and on the site of the old BBC HQ, for the annual bash that is the Visual Data party. The company is now based in nearby Latimer Road, only a short hop away from the new party venue. And, as pretty much everyone there said, this yearly event is one of the key dates in the industry calendar. There's precious little now by way of cross-industry events, making this event from the end to end content management and digital media distribution specialist all the more worthy. We rubbed shoulders with representatives, staffers and executives from the likes of BASE, Acorn, Arrow, High Fliers, Signature, Powerhouse and loads more, all the while overlooking west London and the location for the Acme Warehouse in Who Framed `Roger Rabbit (as we were reliably informed). And never fear, well be having one of our Raygun Social events soon, enabling the industry to have another get together…
Don't stop me now! Freddie Mercury and his pals in Queen are continuing to act like shooting stars, leaping through the sky, after ending the first half of the year as the bestselling home entertainment release of 2019 so far, taking in the six months from January to the end of June. The success of Bohemian Rhapsody has been well documented and acts as something of a swan song for Fox after the Disney deal finally passed through regulation earlier this year. But it's interesting to note others in the chart too. The Spider-Man franchise continues to enjoy its major revival at Sony, with not one but two Spidey-related projects in the top 10 bestsellers for the first half of the year, with Venom at number two and Into The Spider-Verse at number nine. And there's more to come too – the latest Sony Spiker-Man outing, Far From Home, is currently at number one in the UK box office chart ahead of its home entertainment release later this year. As Charles Gant noted in his ever-excellent box office column for the Daily Telegraph: "Fans have flocked to see the film, pushing the UK opening number to £8.40m for the weekend period, and £14.1m including takings on Tuesday, Wednesday and Thursday last week. For comparison, Spider-Man: Homecoming began with £6.77m exactly two years ago, and £9.37m including previews. Globally, Far from Home has already reached $580m, including $185m in the US for the six-day July 4 holiday weekend. Sony and Marvel will be amply confident that the film will achieve a franchise high, beating the $891m achieved by Spider-Man 3 in 2007 – a time when, it should be noted, ticket prices were lower."
More from Altitude, and after previewing half of its busy slate last week, there's two more from the independent too. Both are due on the same date, and each has plenty of commercial potential, thanks, in no small part, to their given genres. Iron Fury is that ever-reliable genre of war, and is the kind of big budget European title that has done so well in the past. "Recently released in Russia the film has been a huge theatrical hit and it's easy to see why," said the company's Adam Eldrett. "The film focuses on a group of captured Soviet soldiers who escape their German captors in a T-34 tank. The fighting is fierce and some impressive production values add to some gripping set pieces where you really feel in the thick of the action. It's one of two pretty epic war films we have on the slate this year (Wolf's Call is coming late Q4) which we are supporting with strong online campaigns and promotions with Airfix to capture the attention of fans of this genre."
Also on the date comes Western Never Grow Old, and Altitude believes it has shown how films of this ilk can work. Here;'s the company's Adam Eldrett on the release. He said: " We recently had some great success with the wonderful Black 47, released theatrically in Ireland by Wildcard we are working with them again ahead of the release of Never Grow Old. Following a theatrical run in Ireland this lovingly crafted Western will be coming to Home Ent on September 23. Starring Emile Hirsch as the seemingly helpless undertaker when John Cusack and his lawless gang ride into town and begin to ramp up the bloodshed. From award winning writer and director Ivan Kavanagh it oozes quality from start to finish and is a real ode to the western genre as a whole.
---
---
It's been a busy few weeks for Thunderbird Releasing in Fopp stores, as the latest biggie from the independent, which is on a strong run of releasing big, critically acclaimed US indie and world cinema fare, The Kindergarten Teacher, arrived in stores couple of weeks ago. The filmIt featured in Fopp's windows at locations such as the flagship Cambridge Circus store in the heart of London's West End, joining a major promotion that's been running in the retailer's outlets offering the distributor's catalogue, including not just recent Thunderbird Releasing titles, but deep catalogue from its days as Soda Pictures. Psychological drama The Kindergarten Teacher, starring Maggie Gyllenhaal as the tutor of the title, comes with a wealth of glowing reviews, and comes on the back of recent successes such as Burning and Shoplifters, with current theatrical hit High Life, due to follow in their wake, arriving on physical formats in September. Commenting on the release, the company's finance and commercial director Gavin Rose said: "Following the success of our theatrical campaign, we're delighted to bring The Kindergarten Teacher to Home Entertainment audiences. It's a great example of the type of quality content that is our focus and the perfect new release to underpin out latest Fopp promotion." As for its Fopp promotion, the offer has run for more than a month, offering keenly priced titles from the catalogue. Rose added: "Our focus on quality makes Fopp the perfect partner and our annual promotion which has once again delivered. Our catalogue sales have trebled throughout the promotion period with Childhood of a Leader, Toni Erdmann, My Life as a Courgette and Paterson the strongest performers."
Boutique label Nucleus Films is well known for loading its Blu-ray releases with scores of extras and a wealth of additional material – not unsurprising given as its founders Marc Morris and Jake West also work on VAM for fellow Indies such as Arrow, Second Sight and Screenbound – and its newly announced October release further lives up to that promise. The company has just announced a release for Borley Rectory, an animated documentary boasting the involvement of Reece Shearsmith among others, the Blu-ray, due in the final quarter, promises to be the "definitive release". As you'd expect, it contains a wealth of commentaries and additional elements, as well as the film itself, which looks at the "most haunted house in England". Its release is being promoted alongside that of book The World Of The Unknown: All About Ghosts, which was an influence on director Ashley Thorpe and Shearsmith too. Commenting on the release, Thorpe said: "Haunted by the story for 40 years and a film subsequently six years in the making, Borley Rectory was a labour of love, so there was never a chance of me handing it over to anyone who I didn't believe would do it justice. The Nucleus release of Borley Rectory is everything I could have hoped for and more. Not only does it feature a pristine transfer of the film, it also boasts an incredibly in-depth, highly entertaining and informative feature-length Making Of covering not just the colourful production of the film, but the journey that led me there. Nucleus also allowed and encouraged me to dig deeper into both the legend and the obsessions that led to the film being made. The disc is literally groaning with extras; ghost related featurettes, in-depth interviews with Borley experts, insights from Stephen Volk, Reece Shearsmith and Jonathan Rigby, and an exclusive interview with the publishers of the children's book that started this journey way back in 1979. Borley Rectory was the Mount Everest of hauntings. This Blu-ray is the Everest of releases."
Opening in UK cinemas this Friday (July 12) and currently sitting atop the Chinese box office chart is The White Storm 2: Drug Lords. The action film pairs Hong Kong cinema giants Andy Lau and Louis Koo and tells the tale of a trafficker turned philanthropist who puts a bounty on the head of a drug kingpin, directed with action aplomb by Herman Yau (Shock Wave Tunnel, Ip Man: The Final Fight). It took more than $65 million in its opening frame in China, with the UK releasing day and date with the US, giving it an extra bit of a push. Trinity Cineasia, is behind the UK cinema launch, with a home entertainment release in early 2020. Commenting on the film, Trinity Cineasia's Managing Director Cedric Behrel said, "Alongside celebrating Hong Kong and Chinese cinema's popular history, we are proud to be bringing brand new and exciting releases to the UK market. The Chinese box office success of The White Storm 2 is a huge coup for the film and we can't wait to showcase it on the big screen as intended. It will also make a very strong home entertainment release for which we feel there is a great appetite among film fans"
To the Picturehouse cinema in the heart of the West End of London for a screening of the latest from Jim Jarmusch, the wonderfully titled The Dead Don't Die. It's another wild change of course for the noted director, turning his mind not just to the zombie genre, but also a wildly spooftastic take on the undead that looks at the apocalypse with a distinctly America independent eye. And, needless to say, given the fact that everyone who's anyone wants to work with hm, it boasts an impeccable cast too. With strong artwork to boot, the cast list alone makes it a hugely commercial option for its home entertainment release later this year (the film opens at cinemas today). But don't just take our word for it, the Daily Telegraph gave it a glowing four-star review, noting: "In fact, Jarmusch's zombie ensemble piece – or enzomble piece – reunites most of the director's informal repertory company, which includes Bill Murray, Adam Driver, Tilda Swinton, Tom Waits, Steve Buscemi and RZA, the frontman and producer of the Wu-Tang Clan rap collective. They're joined by some perfect-fit newcomers too: Chloë Sevigny, Caleb Landry Jones and the former Disney Channel princess turned Spring Breakers hellraiser Selena Gomez. Yet despite its familiar faces and larksome trailer, The Dead Don't Die is pure-bred Jarmusch… It embraces the genre's satirical heritage that dates back to George A Romero – some corpses stumble around gazing at their smartphones while croaking "Wi-Fi … Wi-Fi…"; others wash down meals of human entrails with cups of coffee."
---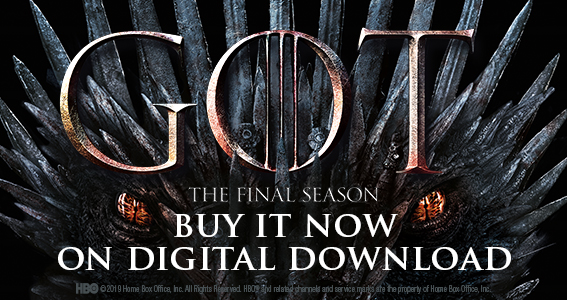 ---
"With Red Notice, our goal... was to break down traditional barriers and create a true global event for the audience. Netflix has illustrated that they are the perfect partners to accomplish this goal.... Their original content generates critical acclaim and invites full collaboration on every level of production... As the landscape of movies, distribution and audience consumption continues to evolve, our... focus is to continue to find the best platform and partners to thrive in this ever changing environment. Director/writer Rawson Thurber has delivered a dynamic script that me and my co-stars and partners-in-heist, Gal Gadot and Ryan Reynolds, can't wait to shoot. The fun we're gonna have... but more importantly, the fun the worldwide audience will have, watching it in 190+ countries, all at the same moment."
Dwayne Johnson on the news that his next big blockbuster, Red Notice, is heading from Universal direct to Netflix as an event release for the svod service in one of its biggest deals yet…
Midsommar is currently doing the business at cinemas (shh, don't tell us yet, we're going to see it in the next few days), and its running time of 147 minutes is as long as we can remember for a modern-day horror film. Sp we read with some interest that director Ari Aster, speaking on Reddit this week, has hinted that there might be even more to come. He said a director's cut was in the offing, with another 30 minutes or so ready to be added back into the folk horror tale. This would take it up to the three hour mark… He gave no further detail, but a fiver says this will end up as a home entertainment release…
We'll come right out with it and say, particularly after Eddie The Eagle, we love Dexter Fletcher. Not only is he a thoroughly decent bloke, but he's also proving his chops as a director, most recently on Rocketman (after a stint filling in for Bryan Singer during the troubled Bohemian Rhapsody shoot. And now he's joining the big franchise league after signing on to direct the next Warner Sherlock Holmes outing. Guy Ritchie had handled the first two starring Robert Downey Jr and Jude Law as the master detective and his sidekick, but he's now making way for the man who starred in his directorial breakthrough Lock, Stock And Two Smoking Barrels. The film is slated for 2021, a full 10 years after the last instalment appeared…
Rami Malek may have signed up as the baddie for the next 007 adventure – still only entitled Bond 25 – but it appears as if another big name is in the frame. Christophe Waltz, aka Blofeld in recent outings, has long rumoured to be returning to the franchise for this latest, much written about release (one that still isn't due until next year). He was spotted on set, according to Daily Mail writer Baz Bamigboye, and told the onlooker who saw him at Pinewood that "you haven't seen me".
Causing all kinds of debate…
THE OBLIGATORY GDPR BIT
You're on The Raygun newsletter mailing list, which has been running for eight years, because you requested it, have been recommended to us or sent us emails. You can unsubscribe at any time, if you're daft, using the link elsewhere or by emailing as below. But of course, you don't want to do that, do you? We don't share your information with anyone else, we don't like cookies and we're the good guys. We care because you do…
To subscribe to The Raygun newsletter, please email
info@theraygun.co.uk
with subscribe in the subject matter
To unsubscribe, email

info@theraygun.co.uk

with unsubscribe in the subject
For editorial or advertising queries, contact

tim@theraygun.co.uk