PIPCU IS ONE…
POLICY ANTI-PIRACY FORCE CELEBRATES 12 MONTHS
CINEMA WORKERS REWARDS FOR CATCHING CAMMERS
…AND PIPCU GOES FOR PROXIES
US TO MIRROR UK PIRACY MESSAGE?
LIONSGATE REACHES SUMMIT…
…AND DELIVERS WITH PAT
JANUARY COMES IN SEPTEMBER
HBO WHACKS SOPRANOS BLU-RAY
KALEIDOSCOPE'S TORONTO BUYS
METRODOME FALLS FOR CAROL…
…AND HEADS TO BALLET
PECCADILLO A GO GO
AMAZON'S ANDROID APP
SVOD NUMBERS SOARING…
QUOTE OF THE WEEK
TWEET OF THE WEEK
---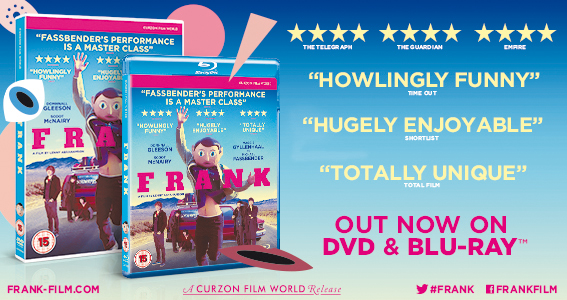 ---
If you can't read this newsletter or see the ads, please click
here
It Was A Good Week For…
The Amazing Spider-Man 2 swung into the top slot…
It was a bad week for… Proxy servers, targeted by the powers that be…
And so, as the nights draw in, September's now well and truly upon us and things are shaping up for Q4 – another raft of big titles went up on pre-sale this week, with November now looking full of confirmed releases – and reports coming back that the trade was pleased with how The Amazing Spider-Man 2 had performed, while big ticket items such as HBO's Blu-ray of The Sopranos got off to a bright start too. More on the business as we head to Q4 next week, but we'll start with some birthday celebrations…
And a happy birthday to PIPCU, as the Police Intellectual Property Crime Unit celebrated its first anniversary this week with a visit from the minister with responsibility for intellectual property, Baroness Neville-Rolfe. She visited the specialist anti-piracy unit's HQ in the City of London Police offices on the heart of the capital with the government's IP adviser, Mike Weatherley MP. PIPCU marked the event by revealing some interesting figures: for starters it has diverted a whopping 2.5 million visits to copyright infringing websites, directing them to a domain suspension page, pointing out the site they want to visit is under investigation for suspected piracy and directing them to legal sources of film and other entertainment product. It has also seized almost £1.30 million worth of fake goods, including DVDs, and has disrupted almost 3,000 websites, made 34 arrests and received more than 300 referrals. Head of PIPCU Detective Chief Inspector Danny Medlycott said: "We were delighted to welcome the new IP Minister and Mike Weatherley to our headquarters this week to mark the end of our first year in operation. Over the past twelve months PIPCU has gone from strength to strength, successfully targeting, disrupting and dismantling suspected organised crime gangs and lone operators, who we believe have been making hundreds of thousands of pounds and costing UK industries millions. At the same time we have also developed relationships with international and national law enforcement partners including agencies in the U.S and China, to share best practice and intelligence."
Further comment on PIPCU's birthday came from Baroness Neville-Rolfe who said: "Intellectual property crime is challenging and fast evolving. From counterfeit goods to online piracy, this type of crime channels money away from legitimate businesses and harms consumers. PIPCU plays a key role in cracking down on counterfeiters and pirates through pioneering operations. This makes sure that we can deliver the enforcement activity we need for industry, business and the wider economy. I am delighted to see their excellent work delivering results." Mike Weatherley MP added: "I am delighted that my colleague Baroness Lucy Neville-Rolfe joined me on a visit to PIPCU to mark its first anniversary. I have been thoroughly impressed with the work of the IP crime unit and I know that the Minister recognises just how successful this dedicated team tacking IP issues is to our country. PIPCU has had an incredible first year and I wish them every success for the future."
---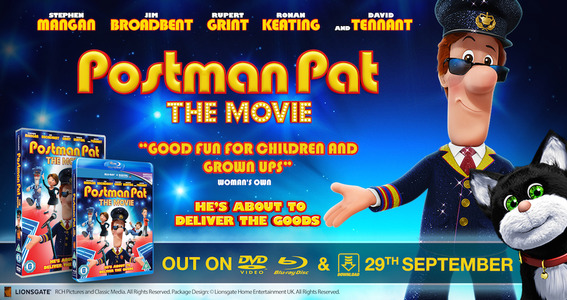 ---
In other anti-piracy news, nine members of staff from various cinema chains, including Cineworld, Odeon and Vue employees, have been rewarded for their vigilance in spotting customers illegally filming big movies in their respective cinemas. The nine, whose work covered seven separate incidents, five of which ended with formal cautions and one in arrest, were given cash rewards and certificates under the Take Action scheme. The scheme, jointly funded by FACT and the Film Distributors' Association, has already resulted in 123 staff members being rewarded. Films being cammed this year included Guardians Of The Galaxy, The Lego Movie and Transformers: Age Of Extinction. FDA chief executive Mark Batey said: "FDA is delighted to recognise the on-going vigilance of our colleagues in cinema exhibition across the UK. They are at the frontline of the fight against film theft, and a vital part of our programme to make the UK as secure a market in which to release movies as possible". Kieron Sharp, FACT Director General, added: "As the recent sentencing of Philip Danks to a 33 month custodial sentence demonstrates, the illegal recording of films is a serious crime which carries serious consequences, both for the perpetrators and the industry they violate. FACT's strategy, funded by the film distributors and put into action by cinema staff across the UK, seeks to identify and prevent the initial recording that seeds piracy globally, and prevent further cammers like Danks from ever reaching the cinema exit."
Back to PIPCU, and the organisation didn't let its first birthday get in the way of its ongoing activity against illegal downloading sites. Its latest initiative, reported in Torrent Freak, targets proxy sites that allow users to sidestep blocking on websites and access them to torrent films. It has targeted PirateProxy, the country's 125th most visited site. Visitors to the site through most amor ISPs now see a "domain blocked" message, complete with details of a court order demanding the ISPs to block it.
Meanwhile, we were going to include comments from US trade body chief Chris Dodd, from the MPA, as our quote of the week, but they're probably more suited to a news story and this anti-piracy theme running through the first part of the newsletter. For Dodd has announced what seems like a shift in policy from the major studios fighting piracy in the US, more in keeping with the line taken by our very own Industry Trust and other organisations in the UK. It is aiming, rather than mindlessly prosecuting children, to educate the public about the normal people who stand to lose their jobs because of piracy. Dodd said: "The world is changing at warp speed. We are not going to legislate or litigate our way out of it. We are going to innovate our way out by educating people about the hard work of people. In this space everyone has to contribute to ensure that peoples' content can be respected. Instead of finger pointing at everybody and arresting 14-year olds, the answer is making our product accessible in as many formats and distributive services as possible at price points they can afford. We are discovering that works."
---
---
If Lionsgate thought it was busy this year, then its team should wait until 2015. It will be taking over the distribution of all films produced under the Summit banner from July 2015. Summit was acquired by Lionsgate in 2012, but its titles are still being distributed by eOne. Previous output includes the likes of The Twilight Saga and Divergent. The fourth film in the Divergent series, Allegiant Part 2, due in the spring of 2017, will fall under Lionsgate's watchful eye. It's a sign of the UK arm's success that Summit is now going through it – in its time in the UK it has overseen production, investment and distribution of 350 films and seen more than 150 into the UK top 10 box office chart. Lionsgate UK ceo Zygi Kamasa said: "We're delighted to bring the distribution of our diverse portfolio of films under one roof, increasing our operating efficiencies, unifying our strategic focus and giving us greater control over our content. Assuming responsibility for our Summit titles continues to enhance the critical mass of product we offer to our audiences and our buyers." Lionsgate ceo Jon Feltheimer added: "Under the leadership of Zygi and his team, Lionsgate UK has become a vibrant and diversified company, and the expansion of its distribution business increases our opportunities for further growth in that key market. Combined with the recent relocation of our international sales operations to London, we are bringing significantly more content, resources and executive manpower to focus on our European markets."
As if to prove our point, September 29 sees another big release from Lionsgate, as it brings Postman Pat The Movie to market. Commenting on its impending release, Lionsgate's Ben Grunbaum said: "
We're looking forward to Postman Pat the movie delivering it's way to market on September 29. With a first class marketing campaign ramping up and some great PR support, including Pat opening the Junior Great North Run last weekend. Kids and families simply love Pat and we're ready to send the movie off to a great start."
Also due out, on September 15, in fact, is the rather excellent Two Faces Of January, which echoes The Talented Mr Ripley, based, as it is, on a Patricia Highsmith book. Commenting on its release, Studiocanal's Kelly Morris said: "
I
n line with the theatrical campaign, we have positioned the film as a 'nail-biting thriller' and a 'gripping suspense film' from the author of The Talented Mr Ripley, primarily targeting 30-plus ABC1 male and female film fans. Our TV campaign runs from September 11 to 20 across Channel 4, More4, Film4, E4, Dave, Gold, Drama, Alibi, C5, Sky1, Sky Atlantic, Sky Living, Sky Arts, Discovery, National Geographic and ITV3, with
press ads
Sunday Times Culture this Sunday The Guardian. Our online ad on the Guardian Culture page started today and will run until September 20
,
we are also running promoted Facebook and Twitter posts to promote both the EST and physical releases. And
o
ur outdoor campaign consisted of 125 four sheets on the London Underground running from September 8 to 20."
---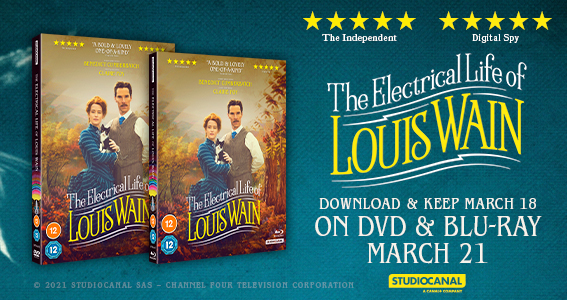 ---
To what we still lovingly refer to as Mr Young's, now better known as the Soho Screening Rooms, for a first look at HBO's stunning new Blu-ray edition of classic TV series The Sopranos. The event, which aired perhaps the single greatest episode of arguably the greatest television show ever, Pine Barren, before showing off one of the many extras that pack the set, one that looked at hist how influential the programme was. The event was attended by a score of journalists who packed out the screening room, with representatives from Yahoo, This is Fake DIY, Menswear Style, Gentlemen's Goods, The Equaliser, The Fan Carpet, Rough Guides, My London Guide and Eat Cook Explore sitting alongside The Raygun. The Blu-ray has already got off to a bright start, with HBO's Grace Alexander saying: "We're really pleased with how the sales have performed this week, and it just shows that The Sopranos is still very much in demand 15 years on. The quality of the blu-ray speaks for itself, and I think a lot of fans have been waiting for it to be available in this format."
To Toronto where the great and the good from the industry have been out in force for the Toronto International Film Festival and at least one company has been busy, with independent Kaleidoscope acquiring a quartet of titles for forthcoming release. The quartet includes Aussie comedy
The Little Death, which Kaleidoscope chief Spencer Pollard said, screened in Toronto to "rave reviews". It is likely to be released at cinemas around February next year, while later in 2015, timed to coincide spooky goings on at the end of October, the company will release family Halloween adventure, Ghost House. It has also picked up Breaking Through, written and directed by the creator of Step Up All In, John Swetnam with John Legend executive producing and writing two songs for the soundtrack. It has also picked up what is arguably its biggest ever release with the acquisition of the revolt of martial arts biffer Kickboxer, which is written and directed by Stephen Fungs (House of Fury, Tai Chi Hero), from the producers of Riddick and starring David Bautista, Tony Jaa and Scott Adkins among others. Commenting on the releases, Pollard said: "Toronto was a busy time for us with some interesting business developments on the international sales and distribution fronts and four excellent acquisitions to date. We should have genuine fun releasing The Little Death early next year and in Kickboxer we are buying into an established franchise from a great creative team with a truly crowd pleasing cast. Breaking Through comes with a fully integrated you tube marketing campaign from YouTube's very own multi-channel dance network, Dance On."
Also on the acquisitions side and Metrodome has picked up the eagerly awaited The Falling, which stars, among others, Maxine Peake, Greta Scacchi and Game Of Thrones' Maisie Williams. It's the newest feature project from director Carol Morley, whose Dreams Of A Life won rave reviews and follows the story of a mysterious outbreak of fainting and twitching at a British girls' school. Commenting on the acquisition, Metrodome's Giles Edwards said: "
Carol Morley has, unsurprisingly, delivered an impeccable movie. It's a genuine thrill to discover something so intelligent and provocative, so bold and beautifully paced, from a British writer/director. THE FALLING is the kind of elegant and powerful sui generis pictures that's in the very DNA of Metrodome. It's an acquisitions highlight of our year, without a doubt." The film was picked up from sales company Independent whose Abigail Walsh added: "Carol has created a nuanced, poetic and visionary piece of work. The Falling will undoubtedly confirm her as one of the most distinctive new voices in contemporary British cinema."
---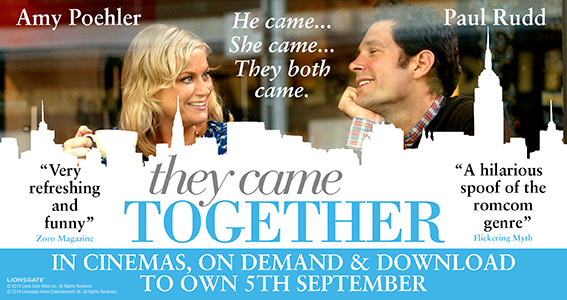 ---
Sticking wi
th Metrodome and the company is currently musclebound, putting together a gold-standard campaign for its forthcoming Spandau Ballet documentary. To cut a long story short, the much talked about doc, which follows the bands journey to glory from
an Islington council estate to diamond-selling records, via the Blitz. And, of course, it's all true. Key for the release, which premieres on September 30, ahead of a general release on October 3, ahead of its home entertainment bow on October 27, is, the company said, communication (that's enough Spandau Ballet song titles now). The company's Kalina Jones said: "
With over 200 screens booked for our satellite broadcast of the film's European premiere
at the Royal Albert Hall
which features
a live performance from the band, we are encouraged by the buzz already generated around the release.
In the run-up to the event there are lots of exciting things happening, including the band's first single release since 1989 and a performance at the legendary Blitz Club. The band will also be starring in an ITV special, following the release of their ultimate hits collection.
The home entertainment release will include a deluxe three-disc Blu-ray and DVD box set, featuring over 3 hours of never seen before footage of gigs, interviews and music videos. The perfect gifting option for anyone in need of an 80s nostalgia fix."
Independent labels are continuing to experiment with different ways of funding ambitious releases, especially in the wake of, say, Arrow Video's recent success in coming up with funding for its Borowczyk box set. Latest to look at crowd-funding for a forthcoming release is Peccadillo, which is looking for funding for its plans for You And The Night. It wants to put out a double disc package for the film, due in cinemas in October and on DVD on November 10. The package will include an extras-laden DVD, containing director Yann Gonzalez' previous short films, and a CD with the soundtrack from indie electronic pioneers M83. Peccadillo's Tom Abell said: "As an independent distributor, Peccadillo Pictures is always looking for exciting and innovative new ways to bring our films to audiences in the UK, Ireland and across the world. And we've decided that now it's time for something completely different.
By getting the audience involved with a film before release we can actually create and then manufacture exactly what's needed for a special edition and give the audience exclusive goodies related to the film that they won't be able to find elsewhere.
This could become an entirely new way of bringing our films (and definitely special editions of our films) to our audience. Not only does it give a faster, direct route to our films and other goodies at good prices, it also brings more revenue back to the film than it would get through conventional means. So it's good for us, it's good for our films and it's good for our audience too who gain instant fame and sex appeal from taking part in something as exciting as this. You can see the Indiegogo plans and various packages on offer here.
It's been a relatively quiet week n the subscription video on demand (svod) world, the biggest news story coming from Amazon's Prime Instant Video is now available for Android in the form of a newly launched app. It takes in both svod and films and TV programmes available to rent or buy. Amazon's vp for EU Retail Xavier Garambois said: "Tens of millions of our customers have installed the Amazon app on their Android phones in order to enjoy the ease and convenience of shopping Amazon on the go. Now, the latest Amazon App for Android combines that award-winning mobile shopping experience with access to Amazon's digital products and services, including unlimited streaming of tens of thousands of movies and TV episodes at no additional cost for Prime members. At Amazon, we are always innovating on behalf of our customers and we look forward to receiving their feedback on this enhanced shopping experience."
Our magic number of the week is 199 million. that is, according to experts at Digital TV Research, the total number of subscription video in demand (svod) members there will be by the year 2020. That's up from 21 million in 2010 and a predicted 83 million expected by the end of this year. Much of that growth comes from outside the US, although experts in the report say more than 60 million of the near-200 million total will be from America. That figure represents 13.4 per cent of the world's TV households, with the proportion highest in the US and Sweden, representing half of the population. Some 10 countries will have svod penetration of more than a third. The number of households watching online TV and video will number 706 million by 2020. More than 200 million of those will be in China, overtaking the US…
---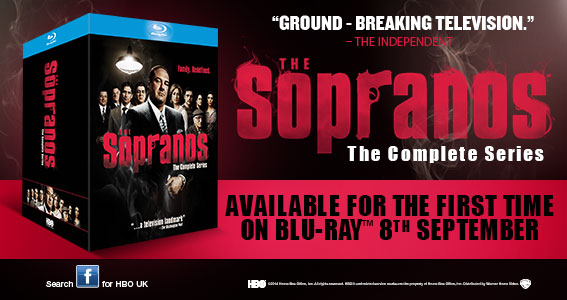 ---
QUOTE OF THE WEEK
We have already invested well over £1bn and created more than 7,000 permanent jobs across the UK. To support our continued growth in the UK, we have secured this exceptional building giving us the capacity to hire thousands of new employees in London in the coming years, in addition to the thousands of permanent roles we will create across our UK fulfilment and customer service centres."
Christopher North,
amazon.co.uk
md on the company's plans for new offices in Shoreditch, on the east London and city borders.
S*x Tape (asterisked for firewall reasons) made its debut with £1.43 million at UK cinemas in its opening frame, dislodging Lucy off the top slot. Other new entries included Before I Go To Sleep with just under £800,000 and the 100 Foot Journey with a touch shy of £700,000. The excellent The Guest took more than £300,000.
TV new of the week is the mouth-watering prospect of David Fincher collaborating with James Ellroy for an HBO series. The pair are said to be working on a series set in - as any fans of Ellroy's would have guessed – 1950s LA with a strong nourish theme. Little else is known about the series, but a deal is said to be imminent…
Fincher has also been talking this week about the prospect of a sequel - or two - to his take on The Girl With Dragon Tattoo. He's told Scandinavian papers, according to Film Divider website, that The Girl Who Played With Fire could well happen. We'd like to see him fit it into his busy schedule…
TRAILERS OF THE WEEK
More from the forthcoming Disney Pixar biggie…
Great title for this remake of a relatively obscure 70s horror, looks promising…
Brad Pitt rides into town…
To subscribe to The Raygun newsletter, please email info@theraygun.co.uk
with subscribe in the subject matter
To unsubscribe, email info@theraygun.co.uk with unsubscribe in the subject
For editorial or advertising queries, contact tim@theraygun.co.uk