METRODOME IN ADMINISTRATION…
…101 FILMS BUYS ASSETS…
LACE ARM ALSO FAILS
TRIBUTES POUR IN FOR FRANK BRUNGER
STAR WARS THE YEAR'S TOP FRANCHISE…
…AS GAME OF THRONES LEADS TV LIST…
…AND HEADS TO RETAIL FOR FIRST Q4
HUNTSMAN WINS WAR…
…AND LOOKS GOOD TOO
EYES ON THE HILLS, AGAIN
THE CZECHS ARE IN THE POST
THROW YOUR Ks UP…
…AS FLEABAG ALSO CLEANS UP
BBC ADDS GLITTER TO YOUTUBE SLATE
ZANE SHOWCASES 2017 AND BEYOND…
AMAZON REVIVES RYAN
EUROPE LEADS PIRACY LIST…
QUOTE
OF THE WEEK
---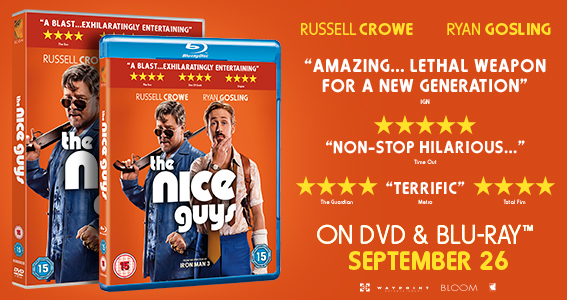 ---
If you can't read this newsletter or see the ads, please click
here
It Was A Good Week For... Game Of Thrones, the year's biggest TV franchise and now due in Q4…
It Was A Bad Week For… Our thoughts are with Metrodome staff this week…
When the end came for Metrodome, it was swift and brutal, as staff were told the company, which had fallen into administration, was shuttering and they had all lost their jobs. The distraught staff, many in tears, began the painful task of clearing their desks, left to rue on where it had all gone wrong. A brief announcement from 101 Films had earlier announced that it had acquired some of the assets from the unnamed administrators after the collapse of the Metrodome. As ever, our first thoughts at The Raygun are with the staff at the independent, which had, in recent years, if not throughout its history (the company was in its third decade) released a string of excellent, quality films – at least one Metrodome title would, we'd wager, be in many film fans' end of year lists of the best of any given period. Titles such as The Falling, What We Do In The Shadows, Mommy, Tangerine, Sunset Song, White God, We Are the Best, Innkeepers, House Of The Devil, Frances Ha… are as diverse and interesting a slate as you're likely to see. The staff at both Metrodome and Hollywood Classics were laid off with immediate effect. Our thoughts are with them, we're sure the talented team there are certain to land jobs elsewhere in the industry…
As for the acquisition of the assets, the statement from 101 Films is as follows: "Independent movie distributor, 101 Films, has today confirmed that it has acquired certain assets of [Metrodome] from the administrators of that business for an undisclosed sum and intends to continue to distribute Metrodome's titles through physical, digital and TV channels." The industry rumour mill has gone into overdrive, with all kinds of stories swirling around about who's in administration and who's not, who's investing in and bought what, as it emerged that the 101 Films affiliated company, Lace Digital Media Sales, has itself gone into liquidation – a meeting of creditors was due to take place this Friday. We approached 101 Films for further comment, the company has promised a reply when the dust has settled, so stick with us for more on how the assets arrangement will work and other elements surrounding what looks like a complex situation…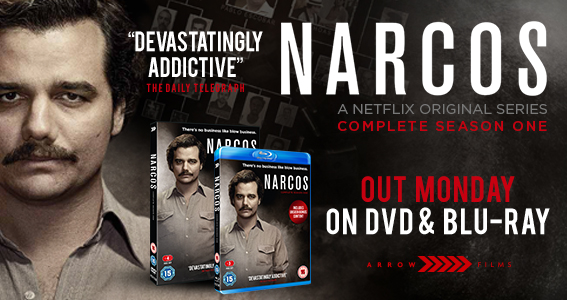 ---
More bad news and we regret to announce the untimely death of former Columbia TriStar and Warner Vision marketing chief Frank Brunger. The popular executive had started his career in the record business – including a stint chaperoning the Sex Pistols on the Anarchy tour when he was a young upstart at EMI in the 1970s. An evangelist for the nascent retail video market at Columbia, he was adamant that it should drop the awful "sell through" moniker and call itself Retail Video (he certainly succeeded in persuading the trade press). The funeral was held this week and the fact that it was standing room only shows the high regard he was held in by friends, family and colleagues. Paying tribute to Brunger, Sony Pictures Home Entertainment's Aodan Coburn, who worked with him at Columbia said: "
I worked with Frank, for several years at RCA/Columbia, it was the late eighties and he had joined us from Braveworld.
Prior to that, he was at EMI, his claim to fame being he launched Joan Jett and the Blackhearts with I Love Rock N Roll, one of my fondest memories of Frank was enticing him to do a Karaoke version of this, in a bar in Maui at 4 in the morning... he emptied the place! It was just at the launch of Retail, an amazing time and Frank was such an energetic, open , honest and above all passionate executive, it was a real pleasure to work with him.
I found his sense of humour and ambition for the industry inspiring and he took real pleasure in doing the things that had not been done before.
As a couple of people have said to me this week, 'Frank was one of the good guys, a real good guy". He is very sadly missed, by all who knew and worked with him." Another former colleague, Simon Heller, who worked with him at Warner Vision, said: "Frank was a great guy and always so supportive. He loved the industry and it was a real shock when I heard the very sad news."
We'll have more on our website shortly.
Right, after that double dose of bad news, let's have some positive stories and the Official Charts Company has issued the latest of its bi-annual look at franchises within the screen entertainment sector and Star Wars has proved to be the winner thus far in 2016, topping the listing of the most popular franchises. All told, the 12 different Star Wars SKUs available have told a touch under 2 million units this year, followed by James Bond with sales of 1.63 million across a whopping 45 different titles. On the TV front, Game Of Thrones leads the way, notching up more than half a million units sold from the nine titles; the HBO series was way ahead of the second placed Downton Abbey (with 138,000 units sold). In the children's sector, there were a clutch of key titles, taking in Paw Patrol 290,000 from four titles), Lego 270,000 sales from a total of 33 titles available) and Peppa Pig (260,000 sales from 39 titles. Commenting on the figures the Official Charts Company's Martin Talbot said: "The new Official Charts Franchise Report highlights the power of the movie and TV franchises in the home entertainment sector – and especially the power of the Star Wars, Bond, Game Of Thrones and Paw Patrol brands in helping inform movie/TV fans' DVD and Blu-ray choices."
When those next franchise figures come out from the Official Charts Company – they're due in February next year – Game Of Thrones should be sitting pretty again, improving on its 2015 performance significantly. Why are we so sure? Well, for the first time HBO will be releasing a new series of the hugely popular TV show in Q4. The much-lauded sixth season of the fantasy series is arriving on DVD and Blu-ray on November 14 and HBO and retailers are already pushing pre-orders through online channels. It's a first for HBO and also represents the first time two seasons have come out within the same year. Commenting on the release, HBO's Colin Smith said: "It's been an incredibly busy and productive year for HBO, with two massive Game Of Thrones releases - Season 5 in March was our biggest release yet, so it's great to see that it's maintaining its momentum as the biggest TV franchise in the world, as we plan our Season 6 release for November."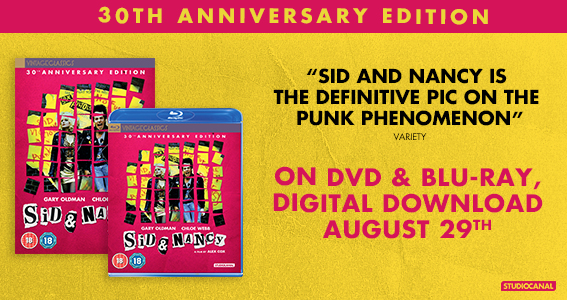 ---
Back to the Official Charts Company and let's have a look at the midweeks from the organisation. Leading the way in the midweeks is Universal's The Huntsman: Winter's War (for more on that, see below) after shifting 31,000 units in its first few days on sale, a touch ahead of eOne's Eye In The Sky. Those two new entries have deposed Batman V Superman pushing to off the top slot down to number three. Other new entries include a title we featured last week, Criminal, the Lionsgate Kevin Costner starrer is in at number six in the midweeks, while the latest series of The Musketeers at number nine. Outside of the top 10, other new entries include the S31 and 32 box set of Last Of The Summer Wine at number 11, with another TV series, albeit one from further afield, 11.22.63, at number 15, and Studiocanal's The Wave at number 27.
More on The Huntsman Winter's War and how Universal helped the title achieve its strong start to the week. It started with the packaging – the standard DVD and Blu-ray versions had what the studio described as a "beautiful" 0-ring, with a lenticular for the 3D SKU and a gold Steelbook emblazoned with with stars Charlize Theron and Chris Hemsworth. In a first for the studio, all versions available came complete with a UV code too. In terms of marketing, it supported the release with digital and shopping centre advertising, with PR including a fairy tale writing workshop for women's lifestyle and literary blogs and make up tips passed on by crew who worked on the film. Commenting on the campaign, Universal's Lisa Penna said: "It has been a beautiful campaign to work on."
To the Regent Street Cinema for a rare screening on 35mm of legendary Wes Craven horror The Hills Have Eyes, hosted by Cigarette Burns. It looked as scuzzy as you might expect - complete with Swedish subtitles - and was supported by Arrow Video. The label is currently readying the film for an all-singing, all-dancing release on October 3, in what will be a cleaned up version, replete with a raft of new extras. It certainly still stands up as one if the fines horrors of the VHS era and went down a storm with those at the cinema. Commenting on the release, Arrow's Mike Hewitt said: "A huge thanks to Cigarette Burns for hosting a treat of a 35mm screening at the beautiful Regent Street Cinema this week. One of the defining films of modern American horror, our Limited Edition release of The Hills Have Eyes features a stunning, brand new 4k restoration with both original and alternate endings. And in keeping with our high standards of releasing the definitive versions of classic cult / horror titles, this package features many brand new featurettes, commentaries and never-before-seen outtakes, as well as postcards, a reversible fold-out poster, and a 40-page booklet, all wrapped up in gorgeous newly-commissioned artwork from Paul Shipper. Quite simply, and to namecheck one of the film's heroes, a Beast of a Halloween release."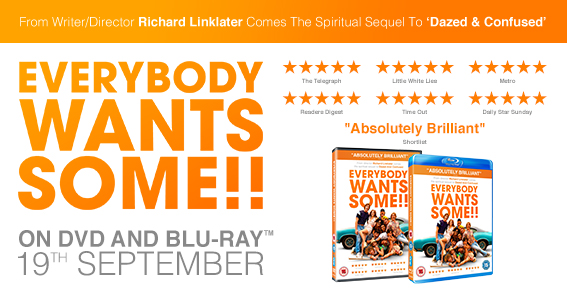 ---
To the Odeon in Covent Garden for a preview of the forthcoming Icon title Anthropoid, which stars the dream team line-up of Jamie Dornan and Cillian Murphy. It's a tough wartime thriller about a plot to assassinate Hitler's third in command, and as well as the men of the moment in the lead roles, there's able support from the likes of Toby Jones. Given its stars performances with the likes of The Fall and Peaky Blinders, its got a strong, guaranteed home entertainment pedigree too. It's due at cinemas on September 9. Commenting on the release, Icon's Ian Dawson said: "Sean Ellis is a talented, visionary film-maker who is bringing important, little known events to a wider audience. Visually compelling, the film will have you on the edge of your seat as twists unfold with the two leads using the best of their craft to bring the story to life in honour of those who gave everything in the course of the events upon which it is based."
TV titles now and two of the biggest hits on the BBC iPlayer, EastEnders aside, of course, are heading for BBC2 after debuting through the new look BBC3. And both will be arriving on DVD in October courtesy of Dazzler. First up ,and returning to our screens this week, comes one of our favourite homegrown comedy shows of recent years, People Just Do Nothing. For the uninitiated, it's a spoof documentary that looks at the chief players on Brentford's biggest pirate radio station, Kurupt FM. Dazzler has been circling the series for a while, Kurupt has become a brand in its own right, with the BAFTA nominated series helping its team of DJs and MCs getting bookings to play at Glastonbury, Parklife, V and many more festivals this year, this week saw them taking part in a BBC 1xtra takeover. Commenting on the release, Dazzler's Paul Holland said: "All three series from this mockumentary will be released with a stash of extras, audio commentaries by the Kurupt crew in some great collectable packaging and a gram of finest Moroccan (most of the above is true). Massive."
And next up from Dazzler is another winner in the shape of Fleabag, the much talked about programme that has earned a stack of glowing reviews – "the best, most fearless, bittersweet comedy on British television" in The Observer and "a hilarious sitcom" in The Guardian. Commenting on the series and its success, Paul Holland at Dazzler said "think Miranda and Bridget Jones but with the humour of The Inbetweeners, it's outrageous and very very funny. Series 1 has created a real buzz and has been loved by the critics." And, as Holland added: "It's a really exciting time at Dazzler and to have acquired the rights to two amazing comedies series and these will be extensively supported from release through to the Christmas gifting season."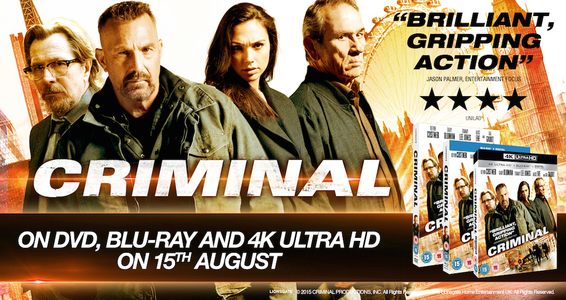 ---
Some interesting news from BBC Worldwide, which is leading the way in terms of finding talent from YouTube and beyond and translating it into home entertainment releases. The organisation has this week announced that it has inked a deal with another YouTuber in the shape of Louse Pentland, also known as Sprinkle of Glitter, a lifestyle and beauty expert, author and fashion designer. BBC Worldwide will be filming her latest live tour (a similar live experience last year was hugely successful) with the resulting DVD due on October 24. BBC Worldwide, of course, last year hit pay dirt with Joe & Caspar Hit The Road, with Joe Sugg and Caspar Lee, who boast 11 million subscribers and – get this – 1 billion views between them, have already announced a sequel due this autumn, Joe & Caspar Hit The Road USA, which follows them across the Atlantic. As Lee himself added: "I'm absolutely thrilled to be working with my friend Joe on this exciting new project and can't wait to get back on the road. It was one of the best experiences I've ever had and it is an honour to be able to do it again… but this time even bigger, oh yehhh!" More on turning YouTube sensations into home entertainment gold in forthcoming editions…
More from the forthcoming BASE and MESA Entertainment Summit, due to take place, as oft mentioned here before, on September 7. And the organisers have this week announced that presenter Alex Zane, a regular hosting premiere events, will be on hand to present the New Content Showcase part of the day-long event. He will be presenting sneak previews, clips, trailers and exclusive content from trifles into 2017 and beyond at the event. Commenting on signing up the popular film figure, BASE chief executive Liz Bales said: "It's great to have Alex on board he is such a big film fan, from his work on Sky Movies to being a regular face on the red carpet at Premieres it all makes him the perfect fit for this year's event. We can't wait to share with you some fantastic and exclusive future release highlights. The category has something for everybody and it's important that we celebrate and recognise this strong upcoming slate."
Forthcoming release news and Monday sees Western Jane Got A Gun arriving in stores courtesy of Lionsgate. The film, a much talked about outing starring Natalie Portman alongside the ever watchable Joel Edgerton, as well as Ewan McGregor, arrives on physical formats after its digital bow this week. Commenting on the campaign, Lionsgate's Beth Hall said: "
The marketing campaign proves to be a bold and creative one, with new and distinctive artwork to match. Targeted publicity and engaging digital initiatives are our primary focus and with the use of dynamic AV we are maximising cut-through in busy online environments. To amplify the digital release, we have partnered with key influencers and a 'Quick Draw' artist to create western-themed shareable social assets. And to celebrate release day, we have teamed up with Shortlist and Stylist to give away exclusive tickets to a western-themed event, where winners can indulge in bespoke Jane Got a Gun cocktails and take part in some photo booth fun before sitting down to enjoy the film."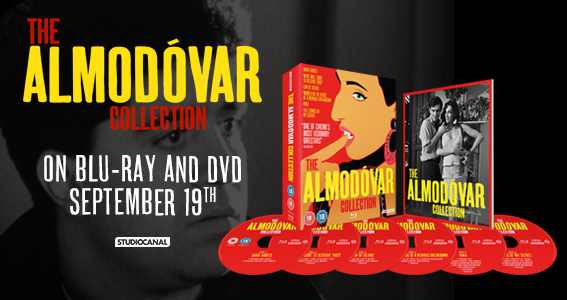 ---
News from Amazon and its Prime Video service has unveiled another exclusive series this week, announcing that it has given the green light to a 10 episode take on Tom Clancy's Jack Ryan. It will star The Office star John Krasinski as the eponymous action hero, reinventing the character who's already been played by the likes of Alec Baldwin, Harrison Ford and Ben Affleck. Commenting on the deal, signed between the svod service and Paramount and Skydance Television, head of Amazon Studios Roy Price said: ""We're excited to add the
Jack Ryan
global franchise to our robust originals pipeline. Our customers will enjoy a compelling adaptation of the action-packed spy thriller book series, further raising the bar for the quality level of storytelling that has made Prime Video a leading destination for content."
We'll end with some figures from Europe, as the continent is, sadly, leading the way when it comes to piracy rates, according to new figures from piracy tracking company Muso. It suggests that almost half the Internet users in Latvia have visited pirate sites, the highest figure in the world, followed by other Euro-territories Bulgaria, Lithuania, Croatia, Spain, Greece, Serbia, Ireland (juts under 20 per cent), Romania and Sweden. The UK is further down the listing, with a touch under eight per cent, with the US (five per cent) and Germany (two per cent) even lower…
"I am pleased to welcome the Music Publishers Association to the Operation Creative initiative. The Police Intellectual Property Crime Unit is committed to reducing the impact of intellectual property crime on the UK's creative industries and in Creative we have a wonderful tool to disrupt the infringers' revenue streams and hit them where it hurts them the most. I would also like to thank all the existing partners who have helped to make Creative a success. We are entering a new phase in the operation and the widening of Operation Creative's membership can only serve to make it stronger.
Police Intellectual Property Crime Unit DCI Peter Ratclifee welcomes the Music Publishers Association into its ranks at Operation Creative, joining FACT et al…
AT THE MOVIES
Suicide Squad was, after its second weekend, still powering ahead and at number one at the UK box office, having taken more than £22 million. There were a raft of new entries too – Mike And Dave Need Wedding Dates chief among them, with more than £1 million, with a trio, Pete's Dragon, Nerve and The Shallows all taking more than £800,000.
Jared Leto earned himself a wealth of column inches, much of it speculative and presumptive, after he took on the role of The Joker in Suicide Squad, and while that's at the top of the box office charts it's emerged this week that the star is set to become the latest big name to join the cast of the forthcoming Blade Runner 2, arguably the most talked about sequel out there. And given his presence and his previous Suicide Squad antics, it's certain to be even more talked about ahead of its planned release in autumn next year…
This week's strange sequel news – although given some of thus year's announcements, nothing is sacred anymore – concerns the fact that John Turturro is said to be behind Going Places. It's part spin-off form the Big Lebowski and his character Jesus, as well as being a remake of 1970s Gerard Depardieu Les Valseuses. While you're trying to process that, we'll add that Bobby Cannavale, Audrey Tautou and Susan Sarandon are all set to co-star…
And finally, there's more slightly strange remake/reboot business as it's emerged this week that The Lost Boys is being developed as a TV series…
TWEET OF THE WEEK
The Raygun's twitter account earned plaudits this week for breaking the Metrodome into administration story ahead of everyone else, as well as for paying tribute first and foremost to its staff… Follow us for breaking news, gossip, opinion and more on www.twitter.com/theraygun…
SITE OF THE WEEK
Our latest on The Ransom Note, talking psychedelic revival with someone from the industry, funnily enough…
TRAILERS OF THE WEEK
Red band boxing business…
Springsteen does Suicide…
Great new trailer for Studiocanal Bowie restoration…
New clip from forthcoming horror…
To subscribe to The Raygun newsletter, please email info@theraygun.co.uk
with subscribe in the subject matter
To unsubscribe, email info@theraygun.co.uk with unsubscribe in the subject