FEELING GOOD ABOUT FEELING GOOD…
…REACTION TO LATEST MUST-SEE BURST
…MAJOR'S BIGGEST LAUNCH FOR FIVE YEARS
THE WORLD IS YOURS… IN Q4
STUDIOCANAL'S WONDER STUFF
ARROW VIDEO UNVEILS BIG OCTOBER SLATE
AT THE MOVIES
TRAILERS OF THE WEEK
---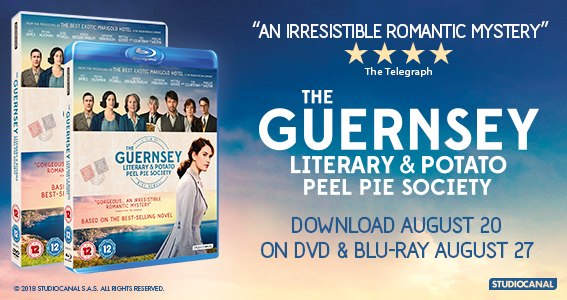 ---
If you can't read this newsletter or see the ads, please click here
It Was A Good Week For… Peter Rabbit gets off a hare-paced start giving SPHE one of its biggest launches for five years…
It Was A Bad Week For… A Premier League and UEFA clampdown on pirate streaming sites as the season kicks off…
With the summer holidays now in full swing, it's worth looking at the industry-backed Must See Movies campaign, put together by trade body BASE, representing distributors, and ERA from the retailer side. As reported here previously, after last year's first-ever promotion concentration on family and children's fare, this year's activity has been themed around feel good films, using the hashtag #filmswithfeels. It had support from major retailers across the board, taking in the supermarkets in traditional stores, with Asda, Morrisons. Sainsbury's and Tesco all behind it, as well as Amazon and Zavvi from the online world and digital retailers taking in Sky Store as well as Virgin, TalkTalk, BT TV and Virgin Media. It used PR (again, outlined on The Raygun recently, with the likes of the Daily Mirror getting right behind it) and a wealth of social activity, as well as in-store and online presentation from retailers. From the distributor side, nine key suppliers were involved, with a range of 20 core titles covering all bases, from Amelie to Bill and Ted, Bridget Jones to Paddington, Forrest Gump to Mrs Doubtfire and Mary Poppins to Monty Python, as well as the likes of The Hangover and Toy Story And once again, the promotion has helped lift catalogue sales in this sector – for the full campaign sales of the comparable titles were up 73 per cent year-on-year, with average weekly sales in the benchmark week up a whopping 119 per cent year on year…
Comment on the Must See Movies promotion and its achievements came from both ERA and BASE. For the former, chief executive Kim Bayley said: "We are delighted that the second Must See Movies campaign, #FilmsWithFeels delivered average weekly sales uplifts of over 70 per cent compared to the same titles a week prior to the campaign. With catalogue facing continued challenges, we believe that physical and digital retailers working together with suppliers on co-ordinated campaigns offers real opportunities to deliver incremental and impulse sales in the video category." Liz Bales, chief executive, BASE added: "Must See Movies: #FilmsWithFeels was positioned as a means of connecting with audiences at an emotional level, using the value of a strong, curated catalogue to engage with consumers across a range of touchpoints. Strong activation across digital and physical partners, in tandem with a real strength of PR activity and the combined, collaborative efforts of BASE and ERA members all go to demonstrate that there continue to be opportunities we can all benefit from."
---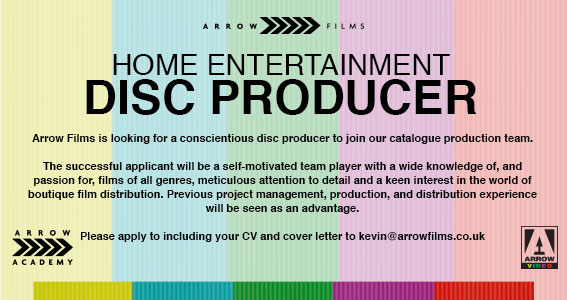 ---
In days of yore, during the VHS era and early days of DVD, the common, perceived wisdom was that the emergence of sun meant bad business for the video industry. "Pray for rain," both mom and pop rental outlets and the supermarkets and entertainment specialists would say if a heatwave dragged on. This week, however, you could argue that with the heatwave continuing, consumers opted to stay indoors in the cool, many of them with a copy of Peter Rabbit, released by Sony Pictures Home Entertainment if the Official Chats Company's midweek listing is anything to go by. For the James Corden voiced character was storming the charts, making his way to number one slot at the halfway point after shifting 145,000 units. This effectively saw it outselling the rest of the top 40 combined. It follows hot on the heels of its strong theatrical performance too, cementing it as a film that has defied critics and expectations by outperforming both at cinemas and on home entertainment…
Commenting on its initial week one success in physical terms – which itself, as noted here last week – came on the back of a strong early digital performance too, SPHE senior marketing manager Kate Jeremy said:"Following a really impressive debut on Digital, Peter Rabbit is already surpassing our high expectations on DVD – it's on track to beat Jumanji, our best result in over five years. The support from our retail partners has been truly outstanding, fully embracing the creative potential of this beloved British icon. It's impossible to miss Peter Rabbit in stores this week thanks to the absolutely 'pawsome' event-level set up. Coming at the start of the school holidays, there's a great opportunity to continue to reach families wanting to keep the kids entertained."
Sticking with the midweeks from the Official Charts Company and The Greatest Showman retains the number two slot, as Tomb Raider slipped from pole position down to number three, further highlighting the musicAL's amazing longevity in the charts. New entries showing well at the halfway stage included Duck Duck Goose at number seven, long-time-coming sequel Deep Blue Sea 2 at number 13, Mary Magdalene at 15 and season 11 of The X-Files at number 16. Just outside of the 20, other new entries after three days on sale included a brace featured here recently, Nic Cage's 211 at 23 and` Midnight Sun at number 28. With Ant-Man, this time alongside The Wasp, set to land in cinemas shortly, Disney's latest Marvel promotion was causing comic-book titles to return to the higher echelons of the listing – Thor: Ragnarok at number four, Ant-Man up a whopping 178 places to 17 and, Doctor Strange and Guardians Of The Galaxy Vol 2 at numbers 20 and 22 respectively.
---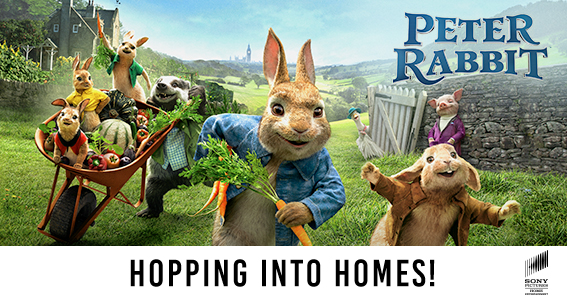 ---
It was one of the first summer biggies out of the blocks at UK cinemas, and after racking up more than $1 billion at cinemas around the globe, Universal has this week confirmed the release date for the latest monster Jurassic film. Jurassic World: Fallen Kingdom will arrive on digital formats on October 19 and a slew of physical SKUs on Monday November 5. The date was announced this week with an exclusive new clip from the whole raft of extras contained on the assorted packages, this one playing up the chemistry between stars Bryce Dallas Howard and Chris Pratt (you can see it here). The Blu-ray and 4K SKUs boast their own, bespoke, exclusive features, including the intriguing sounding Fallen Kingdom – The Conversation which sees "filmmakers and cast sit down for a candid and casual conversation" about the film. Commenting on the release, Universal head of marketing for new release film Poonam Chudasama said: "We're incredibly be excited to be releasing Jurassic World in Q4. The perfect film for a 4-quad audience which will be the perfect gift this Christmas for all fans."
Sticking with Universal, and heading into a busy Monday for new releases on July 30, the major has another biggie on its hands in the shape of Pacific Rim Uprising, an all action sequel that sees the Jaegers – gigantic robots "piloted" by humans taking on the Kaiju – monsters from the deep. The release is being supported by a campaign led by TV and online advertising, all of which features plenty of clips and footage, playing up its action elements. while PR includes a partnership with Global Street Art. This will see influencers, journalists and competition winners all taking part in a graffiti workshop, giving the likes of Ben Charman, Amazing Arabella, JD The Super Car Kid and others contributing to a large piece based around the film. Commenting on the release, Stephen White, senior product manager at Universal, said: "We're excited be able to return fans to the world of Jaegers and Kaiju for the monster-sized showdown to end all showdowns."
To the BFI on the Southbank, where the organisation's home entertainment arm was launching the first ever Blu-ray release for It Happened Here, a classic underground British film that imagines what would happen if the Second World War had been won by the other side and the Jackboot was over the UK. A screening of the film was followed by a Q&A with crew, including director Kevin Brownlow, now aged 80 years old. Commenting on the event, BFI Video Publishing's business and operations manager Ben Stoddart said: "On Monday July 23 the BFI launched their new Dual Format Edition release of It Happened Here with a special event at BFI Southbank. A screening of the new 2K remaster (from the original camera negative) was followed by a discussion on the film by co-directors Kevin Brownlow and Andrew Mollo, Director of Photography Peter Suschitzky and Production Assistant Johanna Roeber. Reaction to the film's release has been really positive, with many reviewers commenting on how frighteningly relevant it feels. The event capped two days of events at BFI Southbank marking Brownlow's 80th birthday and his indelible contribution to cinema."
---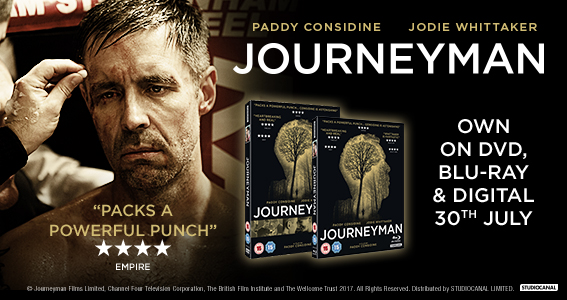 ---
Studiocanal has a brace of big titles due on Monday July 30. Leading the way is Journeyman, the powerful drama starring and directed by Paddy Considine. It's a boxing film that, excuse the pun, packs a punch, with Considine starring as the brain-damaged prizefighter, alongside Jodie Whittaker as the wife trying to cope with the aftermath of a life-changing injury. Commenting on the release, Studiocanal's Jess Briggs said: "Following his incredible directorial debut, Tyrannosaur, we're excited to be releasing Paddy Considine's second project Journeyman, which comes to DVD, Blu-ray and digital Monday. The film depicts 'the glory and the tragedy' of boxing as Paddy's character suffers a brain injury following an especially gruelling middleweight title defence. We've really tried to capture the raw emotion of the film as well as Paddy and Jodie Whittaker's astounding performances in our online and social media campaign. We've also capitalised on the amazing reviews for the film with a far-reaching on and offline Publicity campaign, with Paddy's full support and commitment."
Meanwhile, on the same day, there's the latest from Todd Haynes in the shape of Wonderstruck, his latest all-star outing. Commenting on the release, Studiocanal's Olivia Dean said: "We're delighted to be releasing Todd Haynes' cinematic marvel Wonderstruck on DVD, Blu-ray and digital download this Monday. Oakes Fegley and Millicent Simmonds have starring turns, playing deaf children who run away on a journey of discovery to New York City fifty years apart. With a stirring soundtrack from Carter Burwell, the film is beautifully immersive and a true joy. We're supporting with targeted online media and a publicity campaign that showcases the film as a must-see for film fans."
---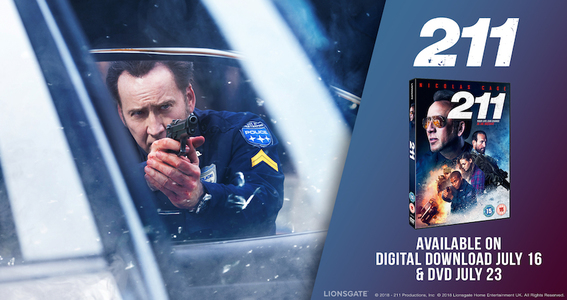 ---
Altitude too has not one but two releases on Monday July 30, straddling the Atlantic and representing two wildly different tales that are as far removed from each other as anything which falls loosely under the horror genre could be. Fanged Up is a homegrown horror comedy starring Dan O'Reilly, aka Dapper Laughs, the controversial comic who has gone through a redemptive cycle culminating in a Celebrity Big Brother appearance earlier this year, ensuring his profile is as high as ever. Commenting on the release, Altitude's Adam Eldrett said: "Its been a while since a film like this came around, unabashed fun that does what it says on the tin. Lead star Dan O'Reilly has been one something of a road of redemption and after exiting the celebrity big brother house earlier this year and it's been fun working with him on the release. We have created a mass of social assets which Dan and the rest of the cast have all been sharing, we have an overall social reach of around 19 million people once you add up all the talent's various social platforms. It's a great British comedy in a fun horror setting featuring a host of stars including Danielle Harold, Stu Bennett (aka WWE star Wade Barret), Vas Blackwood, Stephen Marcus, Lauren Socha, Ewen MacIntosh and Steven Berkoff. The film launched earlier this week at a launch screening from the Prince Charles Cinema in London and is out on DVD and Digital next Monday. We are supporting the film further with a social media and press campaign."
Also out on Monday July 30 from Altitude, via Spirit, is My Friend Dahmer, a biopic looking at the eponymous serial killer and his early life, before he went on his violent spree. Based on a graphic novel, it follows on from a well reviewed outing at cinemas. Commenting on the release, Altitude's Adam Eldrett said: "Already out on digital and given a theatrical release earlier this year My Friend Dahmer is a must watch for anyone fascinated in the macabre or that has an interest in serial killers. Based on the critically acclaimed graphic novel by Jeff's classmate Derf Backderf this true story is one of my favourite films of the year."
More horror, and as extreme as it gets, is one-time video nasty Cannibal Ferox, which has been restored to original specifications and given the yellow packaging so familiar to boutique imprint Shameless. Wha's me, comes complete with a reproduction "barf bag", more commonly known as a sick bag, for the nervous of disposition. Commenting on the release, Garwin Spencer-Davison said: "We've had a very positive pre-release thumbs-up across the internet and also for the Shameless sleeve art which we're indeed very pleased with. The first pressing of this numbered edition will also contain the obligatory 'barf bag' – this being one of the most sickening films ever… As it turns out, we delivered the first 1,000 batch to trade and we've already been asked to reprint – even before the release date! The Shameless release is unique because we've kept it as close to the bone as possible. The vomit bags included with the discs were actually hand printed (!) with the statement: 'Cannibal Ferox is very nasty. Shameless and its representatives do not condone it, and decline any responsibility for upset - leading to moral panic or involuntary expulsion from viewers' stomachs'." More, including the bag itself, on our website soon…
For specialist genre imprints, not least Arrow Video, October is a key month, as horror fare comes to the fore with key releases capitalising on the furore around creepiest day on the calendar. And so, after teasing October release Candyman recently, Arrow Video this week unveiled its full slate for the month. Here's the company Kevin Lambert on the line-up. He said: "October is an absolute belter! Kicking of the month on the 8th we have an new 4K restoration of City of the Living Dead, Lucio Fulci's compellingly corporeal masterpiece of apocalyptic zombie horror. Given the deluxe treatment with rigid slip case, perfect bound book, double-sided poster, and reproduction lobby cards, the release has more brain-eating extras than is healthy for human consumption, this is one that no film fan should be without. Following that on the 15th another new 4K restoration in the form of Terry Gilliam's Bruce Willis starring Sci-fi smash Twelve Monkeys. Also on the 15th John Landis' first feature, Schlock, featuring carnage, terror and banana skins, this release of Schlock sees it's UK video premiere. Finally, on the 22nd, we have a new 2K restoration of Deadbeat by Dawn, VanBebber's notorious, blood-drenched cult classic. The month is rounded off by Candyman which we announced earlier this month, another super-deluxe set which will be sure to get people's hearts racing, absolutely stacked with extras. October is always a big month for us, and this year I think we've really gone the extra mile in bringing the best in cult entertainment to the masses."
---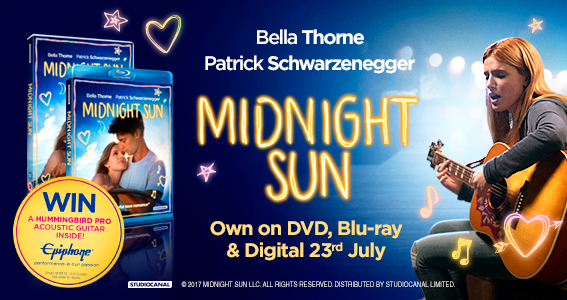 ---
"The UK is a fantastic place to do business. We are trying to make sure all the businesses that work with us can continue to operate effectively … We don't yet know exactly what the rules on trading after Brexit. are going to be. We will wait and see what happens and adapt as necessary."
Amazon UK boss Doug Gurr on Brexit, after reports suggesting that he had warned of "civil unrest" at a top level meeting between business leaders and politicians.
An Amazon statement said: "Like any business, we consider a wide range of scenarios in planning discussions so that we're prepared to continue serving customers and small businesses who count on Amazon, even if those scenarios are very unlikely. This is not specific to any one issue – it's the way we plan for any number of issues around the world."
The Angels are returning to talk the earth once more… And the impending reboot of Charlie's Angels, the second attempt in modern times to turn the 1970s hit TV series into a film franchise has firmed up its plans this week. Director Elizbeth Banks is still at the helm, and will also star, appearing as Bosey, the Angels' go-between with the mysterious Charlie at his agency. The Angels themselves will be headed up by Kristen Stewart, Naomi Scott (shortly to appear as Jasmine in Disney's live action Aladdin reboot) and Londoner Ella Balinska, daughter of telly chef Lorraine Pascale. It's due at cinemas late next summer…
Also set for a feature length outing after starting out life as an episodic TV series is the far-swearier-than-Charlie's-Angels Deadwood. The Ian McShane starring Western series, famous for its excellent use of profanities, went off air more than 10 years ago, but HBO has this week confirmed it is shooting a feature length excursion back to the Wild West town…
Fresh from Jurassic World: Fallen Kingdom, Bryce Dallas Howard is set to move to suburban England for a role in Elton John biopic Rocketman, where she'll play the titular singing star's dear old mum. John is being played by Taron Egerton, reteaming with Eddie The Eagle helmer Dexter Fletcher. Jamie Bell will be Elton's songwriting sidekick Bernie Taupin. Fletcher, of course, has been helping out on the similarly-themed biopic Bohemian Rhapsody, aboutQueen and Freddie Mercury.
Loads of Warner trailers from Comic Con this week…
Spoiler alert: they win the league…
You're on The Raygun newsletter mailing list, which has been running for eight years, because you requested it, have been recommended to us or sent us emails. You can unsubscribe at any time, if you're daft, using the link elsewhere or by emailing as below. But of course, you don't want to do that, do you? We don't share your information with anyone else, we don't like cookies and we're the good guys. We care because you do…
To subscribe to The Raygun newsletter, please email
info@theraygun.co.uk
with subscribe in the subject matter
To unsubscribe, email

info@theraygun.co.uk

with unsubscribe in the subject
For editorial or advertising queries, contact

tim@theraygun.co.uk