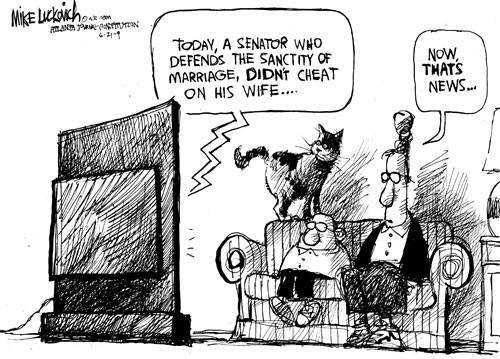 Special Session Video Shows Massive
Republican Corruption at the Capitol
HR 1002 started off bad then a mere two and a half hours later it became 14 times worse. A single change of one word, from the word any to the word all, allowed House leadership to gut the right of legislators to represent their constituents.
The initial draft of HR 1002 was sent out to test the waters before lunch on Tuesday and once immediate outrage didn't erupt a second draft was sent out. The difference between the two drafts? One single word was changed, from "any" to "all". The first draft allowed 180 minutes of questions from legislators on any bill of the fourteen bills filed in the House for the purpose of restoring the 2009 tort reform legislation that had been declared unconstitutional this summer. The second draft of HR 1002 allowed 180 minutes of questions for ALL of the fourteen bills listed.
The session started off hot with HR 1002 by Pam Peterson that was designed to limit debate, questions, and amendments of the majority of the special session bills. Peterson had her orders and dirty work to carry out and wasted no time in trampling the ability and responsibility for legislators to understand the legislation prior to voting.
Three hours of questions and answers and debate allowed for all fourteen bills, only twenty point of order which is a parliamentary motion to allow the chair to explain details of the motion being voted on. And no amendments allowed to the bills at all without 2/3rds vote of the House.
Reynolds lead the fight pointing out that the House computer system isn't functional yet and won't allow amendments. Leadership pointed out that amendments weren't allowed, gutting representative government in Oklahoma. Reynolds then points out that there has been no time in Oklahoma history that a resolution has ever been voted on that refused amendments.
Next up was Scott Inman, the Democratic Minority leader objecting to the crippling of the legislators ability to debate, amend, or even ask questions about the State Chamber of Commerce fourteen bills. Inman points out that 36 of the House members were not in office in 2009 when the tort reform bills were passed, over one third of the members present, and why those members didn't deserve to use committee process and deliberation to learn what is in the fourteen bills and how they would affect their constituents.
Rep. Pam Peterson squirmed and parroted the State Chamber line, these are existing laws that need restoring, not new laws. Peterson lamely tried to claim that the legislators should already know the law of Oklahoma before they arrived at the Capitol. Peterson said it was up to the new legislators whether to vote or not, basically saying that they could participate or leave.
Thirteen minutes to ask questions and get answers on each bill…. 101 legislators, or 8 seconds per legislator per bill.
And how much time was spent debating HR 1002? Around one half hour. Not thirteen minutes, despite the fact that fourteen bills on legal legislation would be rammed through without proper understanding of the repercussions of the legislation.
Inman points out that regular House rules require a super majority, 2/3rds or 68 votes to suspend House rules but House leadership is claiming that a simple majority can pass this HR 1002 as long as a quorum of 51 legislators are present, meaning that 26 votes can approve the suspension of regular House Rules.
Rep Richard Morrissette is up next asking if they truly intend to limit debate and questions for the first time in state history.
During debate Rep. Reynolds reminded the other Representatives that there were rules already in place, long established rules, universally accepted rules, that could be used to shut off debate and force a vote on a motion or bill. Rep Morrissette called out Speaker TW Shannon for not being on the floor but hiding in his office to face the legislators. The guy actually was yelling for Shannon to come out on the floor! I loved it! Morrissette went on to warn that the Republicans might not always be in the majority and that people were sick and tired of
The final vote was 60 to 29, two to one in favor to pass the special rules.
HOUSE RES 1002 House Rules; establishing a Special Rule.
Peterson
ADOPT RESOLUTION PASSED
YEAS: 60 RCS# 1090
NAYS: 29 9/04/2013
EXC : 12 3:41 PM
C/P : 0
YEAS: 60
Armes Echols McCullough Roberts, S.
Banz Enns McDaniel, R. Russ
Biggs Fisher McNiel Sanders
Billy Hall Moore Schwartz
Blackwell Henke Mulready Sears
Brumbaugh Hulbert Murphey Smalley
Casey Jackson Nelson Thomsen
Christian Johnson Newell Trebilcock
Cleveland Jordan Nollan Turner
Cockroft Joyner O'Donnell Vaughan
Cooksey Kern Ortega Walker
Dank Kirby Osborn Watson
Denney Martin, Sc. Ownbey Wood
Derby Martin, St. Peterson Wright
DeWitt McCall Quinn Mr. Speaker
NAYS: 29
Bennett Grau McPeak Roberts, D.
Brown Hardin Morrissette Rousselot
Cannaday Hickman Perryman Scott
Condit Inman Pittman Shoemake
Dorman Kouplen Proctor Wesselhoft
Floyd Matthews Pruett
Fourkiller McDaniel, C. Renegar
Glenn McDaniel, J. Reynolds
EXCUSED: 12
Coody Hoskin Ritze Stiles
Cox Lockhart Shelton Virgin
Hamilton McBride Sherrer Williams
The special rules also gutted the normal procedures of a bill having to pass committees, then floor votes, then crossing into the other chamber where it faced the same obstacles, then a conference committee where the two versions were reconciled and a single bill sent back for votes in both chambers.
Throughout the questioning on HR 1002 Pam Peterson had a sour look on her face, no doubt from her inability to answer the questions she was being asked other than to parrot the State Chamber talking points. We wonder if she and those that voted for this ridiculous stripping of legislator's rights will have that same sour look on their faces when explaining to their voters in the coming 2014 primary.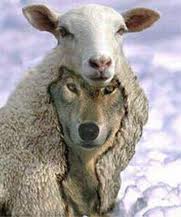 State Chamber/Educator Senator Gone Wild
By the Watchman
It's not very often that you see the perfect storm of political corruption come together in such a glaring manner as this. We our selves were surprised to see it so openly displayed. We are talking about Senator Jim Halligan here. Yes the same Jim Halligan that is the former President of the Oklahoma State University system. Why are we not surprised to find someone gaming the system like he is doing?
We started off by going to his web page at www.ok.gov to look at his brag sheet. Never have we seen a brag sheet so full of information about a man in love with himself, yet with so little information about anything else. The one thing we did find as odd was that he lists his occupation as a university educator yet when we checked his biography it indicates that he has been the president of two different universities for the previous 18 years up until 2002. Additionally, we could not find his name listed as a professor at Oklahoma State University or any other university within reasonable traveling distance of his home which he states is in Stillwater, Oklahoma. This begs to question, shouldn't this be listed as a retired university educator? It would make more since.
We did find two press releases that interested us on his brag sheet. The first one was a joint statement with two other Senators, which you can read here, Oklahoma State Senate - News had to deal with education funding. We find that the need for additional funding to be ludicrous and only necessary by this states unwarranted venture into the unproven realm of the federally mandated Common Core State Standards. The funds being spent to implement this abomination of a program could be better spent on things like text books that are correct and hiring good teachers and just maybe giving them a pay raise.
The second press release we found to be rather funny. In fact we found it to be along the lines of our current president claiming to run an honest, open, transparent administration. This one involved a "Truth in Lending" bill that he got approval for. You can read that press release here. It is important for parents and students to understand the debt they are to assume when taking out a student loan, but what should the citizens of Oklahoma understand about the debt the state is taking on when you approve bonds Senator? There is a clause in our State Constitution that requires us to have a balanced budget. We do not recall any Constitutional Amendment that allows the state to take out loans or accumulate debt. Where is the truth in lending on this Senator Halligan?
We next did a simple google search to see what other information was available out there on the Senator. The first thing we found was this. You could almost draw the conclusion that the person that wrote his brag sheet wrote his Wikipedia page. The only difference in the two we could find was his profession. Here it is changed from University Educator to State Senator. Kind of makes you wonder what the story is?
The next entry we found of interest was this video here. Here he talks about the need for the continuing increased level of spending for higher education. We do understand the need to compete for the top quality professors out there, but what about the need to lower the financial burden placed on the students and the parents to get that higher education. Senator Halligan have you thought about giving up some of the two billion dollars a year in tax payer money that you give back to your friends at the Oklahoma State Chamber of Commerce to offset some of those tuition increases they keep having?
We did find one that was understandable in a way. He was in Cushing trying to explain that things were getting better, but might get worse. You can read that article here. One would have thought that he would have done more to promote things than he did.
Nothing says being bought and paid for by the Oklahoma State Chamber of Commerce than having a politician who is sitting on the local Chamber of Commerce board. We found this. We bet you didn't think we'd find that did you Senator?.
Now it would appear that after meeting with one of the members of the National Steering Committee for Common Core Curriculum State Standards, and your current State Superintendent for Public Education, Janet Barressi, the Three Stooges of the Finance Committee, Senators Ford, Halligan and Mazzei, wrote a letter informing the President Pro-Tem of the Senate and the Appropriations committee chairman that they intended to seek an increase in education funding of between $75 and $100 million dollars for 2014. You can read that article here. They had no plans to ask about the needs of the school districts themselves, or to ask if it was the cost of implementation of the Common Core Curriculum that was causing the need for increases in funding. All this money based on the word of a dentist.
We next went to www.votesmart.org to see what his ratings and endorsement page looked like. Here are some examples of what we found.
2012 Oklahoma National Federation of Independent Business 100%
2011 Research Institute for Economic Development 100%
2010 Research Institute for Economic Development 89%
2009 OkWatchdog Position on Consumer and Patient
Advocacy 61%
These numbers tell you that he is very pro-business and could really care less about the little guy. I guess that happens when your nose is stuck in the Ivory Towers of academia all your life.
2012 Oklahoma Sierra Club 67%
2010 Oklahoma Sierra Club 71%
2009 Oklahoma Sierra Club 75%
By far the highest ratings for a Senator we have seen yet. We have a budding environmentalist in Senator Halligan.
2012 NRA Candidate Position on Gun Rights 58%
2008 NRA Victory Fund C+
For a rural county such as Payne County, how did this guy ever get elected with these numbers from the NRA? It's clear that he would feel right at home with Mayor Bloomberg and his anti-gun crusade.
We next went www.followthemoney.org to look at his campaign finances. The donations listed didn't add up. One that we did find interesting though was the one listed below.
Oklahoma Hospital Association $1000.00
If you ever wondered why the Oklahoma State Senate keeps trying to pass some form of Obama Care in this state, this is why. The article goes on to explain how the association is using scare tactics and out-right lying to people to get them to call their representatives and senators to get them to pass Obamacare. The donations to re-election campaigns help also.
We next went to www.ok.gov/ethicscommission to get a better look at the Senator's campaign finances. Here is some of what we found.
We started by checking his monetary donations from individuals. What was intriguing here was that throughout this campaign there were virtually no individual donations except for one quarter where he reported $50,200.00 in donations.
Another oddity we found in his reports was that from June 12, 2012 through December 31, 2012 he only reported $250.00 in a personal donation to his campaign. There were no corporate donations made to his campaign during this time frame. We have no idea as to why.
Now we're not going to list the Oklahoma Hospital Assoc. again. We will list several other organizations for you though.
Oct. 18, 2011 Physicians Asst. PAC Oklahoma City, Ok $ 500.00
Oct. 18, 2011 AT&T Oklahoma PAC Oklahoma City, Ok $ 500.00
Nov. 01, 2011 OG&E PAC Oklahoma City, Ok. $ 500.00
Nov. 03, 2011 Ok. Society of Anesthesiologist PAC Oklahoma City
$2,500.00
Dec. 22, 2011 Working Oklahomans Alliance Oklahoma City, Ok.
$ 500.00
All of these PACs have one thing in common. They are all trying to influence a vote to their favor. The Working Oklahomans Alliance is the name A.C.O.R.N. took when they disbanded a couple of years ago.
Jan. 17, 2012 ONEOK PAC Tulsa, Ok. $ 500.00
Feb. 06, 2012 Ok. Pharm. PAC Oklahoma City, Ok $1,000.00
Once again we have big business and medical PACs trying to buy influence in the Senate.
We next took a look at his voting record for the last session. This is what we found.
Guns In Private Schools – Did not vot
Driver's License Fee Increase Voted Yea-Liberal
Film Enhancement Rebates Voted Nea-Liberal
Nondiscrimination in Treatment-Did not vote
Morning After Pill Voted –Did not vote
Health Insurance Mandate Voted Yea-Liberal
That record doesn't say much about the guy does it? In fact what it does tell you that if the subject is controversial, he conveniently arranges to be absent from the chamber so he doesn't have to vote. It also shows you that he is bending to the will of the task masters that donated to his campaign, the PACs, and the Oklahoma State Chamber of Commerce and trying to force something down the throats of Oklahomans that was rejected by a wide margin.
Senator Halligan it's time you woke up to the fact that you work for the people of the state of Oklahoma now, not the Oklahoma Hospital Association or the Oklahoma State Chamber of Commerce. If you don't want to be there to make the tough votes, then you shouldn't be there at all.
In closing all we can say is this Senator has betrayed the Republican Party, the constituents of his districts and the people of Oklahoma. With any luck sir, you will be serving your last term in office. Rest assured we will do our best to let the people of Payne County know of your betrayal.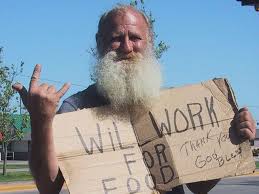 RINO Republican Chairman Dave Weston
is Going for Your Lunch Money
Congressman Tom Cole's handpick stooge displayed more than a little desperation this week when he sent out the following email to Republicans on the GOP email list:
"Friends,
ObamaCare (sic) is bad for Oklahoma and we have the proof.
The so-called "Affordable Care Act" was supposed to make healthcare costs go down - but for most of us, that's not true. ObamaCare was sold on a lie. It's killing jobs, hurting our economy, raising premiums, and limiting healthcare access. It hurts the very people we were told it would help.
We need to fight back and that's why we've launched www.ObamaCareCosts.org to highlight just how bad it's getting in Oklahoma.
Plug in your zip code to find out how Oklahomans are feeling the brunt of Obamacare, then share the site to spread the word. Obamacare implementation begins on October 1st – we have less than a month to spread the word.
Best,
Dave Weston
PS. Help us take the fight to the Democrats. Chip in $5 today to keep Obamacare away."
Wow, Dave…yah are reaching for the moon there dude if you think people are going to send you their lunch money to support the Republican Party after watching the Republican Party spend the last three years doing their best to implement Obama Care. If this fails, how about asking if you and some of your flunkies can come over to Republican homes and search the couches for loose coins?
But at least this shows exactly how low the fundraising ability of the RINOs has become if they are reduced to begging for 5 buck donations. What's next? Putting old Dave on a street corner with a 5 gallon bucket to sit on, a bowl of water for this little dog, and a spiffy cardboard sign declaring his impending homelessness?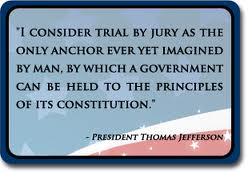 Your First Amendment On Trial
By Ms PM
Making it to the hearing in Oklahoma City today, I didn't recognize Al sporting totally different attire by wearing a suit. He is a regular guy, works hard at his business and dresses to build things in his carpentry shop. That's the Al I know. I also know that when freedom calls, he will be the first to suit up and show up.
In this article written by Andrew Griffin, he pretty much goes over all that happened today. There were a few things that were said in court that made me wonder if the Senator believes people are truly that stupid. It wasn't surprising to learn that Senator Brannon doesn't read his email. But then what can you really expect from someone that believes critics who belong to The Tea Party are a "rolodex of crazies." Oh, that's right, Brannon didn't have to answer that question when asked.
When Brannon referred to HB 1412, the Agenda 21 Bill, and said he "felt it was a solution to a problem that did not exist," anyone following Agenda 21 would know about the incident in Edmond where citizens stood up and put a stop to it.
So, the questions to Brannon; if it isn't a problem, then why did Edmond stop it? If the people of Oklahoma think it's a problem then why are their concerns dismissed when the bill passed the House and refused to be heard in the Senate? Part of this question can be answered. When Senator Brannon was asked who his employer was, his first response was the Senate. It took a bit of prodding to get him to say his constituents. That folks was one of those telling moments.
When Brannon was asked if he had ever seen a Senator try to persuade another Senator to change their mind, and his answer was an astonishing "no". My personal opinion is the man is a liar. Considering that the Senator was concerned about Al making him the "laughing stock" of the Senate, and after that answer, one can conclude that in court he did that deed to himself.
Brannon also claims to not know Al. Well, they may not have ever been formally introduced but Brannon is fully aware of who Al is and what he does so his response to the question of knowing him as only "Al's name in passing" or "quotes in newspaper articles" is stretching it a tad. Brannon is on the Sooner Tea Party Newsletter email list, someone reads it weekly, and for some reason doesn't "unsubscribe."
After all the hype from Brannon about being scared of what Al would do, I'm wondering how much extra protection he had after reading the email and is there an order of protection against that mean ole' Al man? That could prove to be an interesting answer. Taking his fright night a step further, he also wants to blame Al if some nut job does him harm. If Brannon wants to hold Al responsible then is it safe to say that spoons make people fat, pencils make people misspell words and alcohol makes people drive drunk? Do we get rid of that too?
This saga will continue, the outcome today was expected. As the trial goes forward we will keep everyone in the loop.
We also need to ask for donations towards Al's legal fund, private attorneys are expensive. We need money for transcripts, witness fees, IT experts and court costs. Give if you can, it will be appreciated. PayPal links are at the top of each newsletter.
2013 Senate members and House Members
Please copy the block of emails for your contact list so you are able to email all of them and help to inform and educate them before the new sessions begin. Use Bcc to send dozens of email with one email from you to them. This will look like you send each one of them a personal email with only their email showing as the recipient. Please mention the Sooner TeaParty in your emails so they will have a healthy respest for what we do.
Here are the updated House members email addresses in three blocks of Thirty- four each and updated senate emal addresses in one block
.
Rem
ember to strip the unsubscribe link before forwarding this newsletter to prevent someone from taking you off our list! Use our forward this email link at the top of the newsletter to prevent being accidently unsubscribed.
Money is always needed for printing costs, postage, sign materials, and robo call costs. We are tightfisted; we will spend your hard earned money wisely and frugally as we do our very best to clean up Oklahoma politicians so we can begin to clean up our country.
You can donate by sending a check to Sooner Tea party, 358 North Rockwell Ave, Oklahoma City, OK, 73127 or visit Soonerteaparty.org and use the Paypal donation button.