Even the best times need to have a little break occasionally - we are taking ours from December 18th to January 8th. In the new year, we will start with new energy, and right on January 15th we will have our "Beyond Technique" workshop with Sensei Heero and our guest star Jacob Sibley. If you don't know Jacob yet, don't miss the chance.

Sign up here: 
The seminar also marks the end of our Yondan Cycle - and starts the new Godan Cycle for the next months. For some of you, January 15th might also bring a new belt. (but we might not tell you beforehand, to keep the excitement.)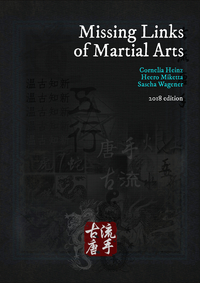 Here's another little chance to save: The book "Missing Links of Martial Arts", describing the concept and system of our training, has 30% off over at Lulu.com.
Use this link and the code SAVE30 until November 30th.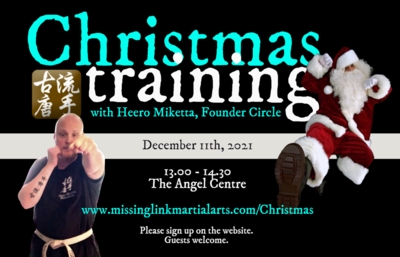 Some quality time for the end of the year, before we wrap up training on 18th: If you are in Manchester, join the Christmas training. It's of course free for Missing Link members, but still take a moment to sign up here: