BVA AWARDS: CELEBRATING OUR INDUSTRY
UNIVERSAL BAGS FIVE GONGS
STUDIOCANAL LEADS INDIE FIELD
FACT CELEBRATES 30 YEARS WITH AWARDS
FULL REACTION AND COMMENT FROM WINNERS
REVOLVER STILL TRADE'S MOST TALKED ABOUT
XTRA-VISION LATEST CASUALTY
TRUST TAKES TO THE PACIFIC
TRAILERS OF THE WEEK
---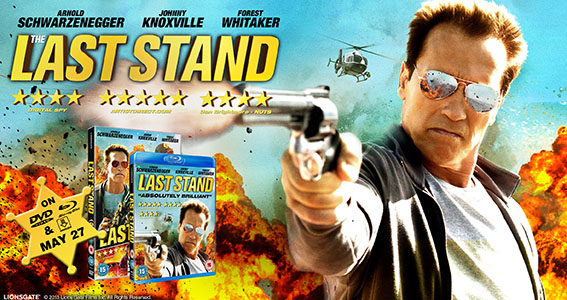 ---
I
f you can't read this newsletter or see the ads, please click
here
It Was A Good Week For…
Congratulations to all last night's winners…
I
t Was A Bad Week For…
And commiserations to the losers. And us at The Raygun, amazing we even got a newsletter out today…
So, as we always say around this time of year, how was it for you then? As many in the industry are sitting at their desks nursing rather sore heads, the lucky – and talented – few were busy polishing their awards or finding new space in their trophy cabinets to put out their cherished BVA awards. And for those unlucky enough to not pick up any awards at the industry's premiere trade-wide event… Well, there's always next year. The annual BVA Awards, held on Thursday night at the now regular venue of Old Billingsgate was its usual raucous affair, although it must be noted from where we were sat, at the back of the venue, the assorted industry types there, taking in distribution to retail and every point in and around the business, was better behaved than normal during the all-important awards ceremony itself, as well as comic Rob Beckett's opening monologue, complete with the obligatory pirate DVD gag that appears to be written into the contract of anyone who hosts the event. Gone were the days of constant hubbub throughout the awards and repeated demands from the stage to keep the noise down. Nor did we see any ambulances either, thanks, in no small part, to the Lionsgate-backed bacon sarnies that did the rounds at the event. Despite more than a few people asking us how many more of these big awards ceremonies we're likely to get, as BVA director general Lavinia Carey noted, our industry is remarkably resilient. She said: "
The awards provided a wonderful opportunity to get together and celebrate the achievements of the past 12 months as well as look to the future. This time last year we anticipated a tough 12 months ahead of us in the face of difficult trading conditions and technological change. The industry's resilience has been tested but we are proving that we can meet the demands of the British public who continue to show an insatiable appetite for top quality video entertainment." Here's to many more nights where we get to celebrate the industry's best.
So who were the winners on the night then? In terms of numbers, Universal was the biggest victor, scooping up a whopping five awards, from Retail Distributor Of The Year, to Marketing Initiative For A Catalogue Campaign for its 100
th
anniversary push, Specialist Marketing Initiative for Kevin Bridges: The Story Continues, Children's Marketing Initiative for Monster High and Creative Initiative for its Augmented Reality campaign tying in with its 100
th
anniversary. Universal's Ian Foster said: "
We are thrilled with Universal's five wins at last night's BVA Awards, including Retail Distributor of the Year. 2012 was a massive year for the studio following the success of our 100th Anniversary and it is a wonderful opportunity to conclude the celebration of our Centennial on this high note. It has been another great year for our children's and special interest titles, where we pride ourselves in leading the market with an innovative marketing approach to these categories. We look forward to continued home entertainment success in 2013 with the imminent release of Les Misérables and fantastic slate ahead."
---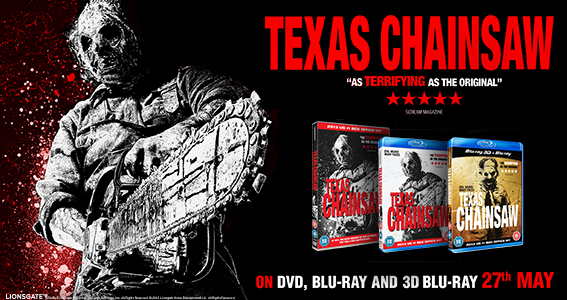 ---
Fox and Warner each shared two awards apiece, the former winning Film Marketing Initiative for titles with a box office of between £3 million and £10 million Diary Of A Wimpy Kid 3: Dog Days and Catalogue Marketing Initiative for its work on the Bond 50 Blu-ray Collection. Warner won Retail Title Of The Year for its sales of 1.96 million units on The Dark Knight Rises, a number shifted entirely in December, and Marketing Initiative for films with £10 million plus at the box office, again for The Dark Knight Rises. Commenting on Fox's success, md Robert Price said: "
"A fantastic night! I'm immensely pleased for the team and the deserved trophies we picked up last night. TCFHE pride ourselves on the creativity and passion of our staff, whose talent and dedication deliver best in practice campaigns year on year, so it's great to see their sheer hard work once again receive recognition from the industry."
And regarding Warner's successes, the company's md John Stanley said: "We were delighted to receive two awards for The Dark Knight Rises. Everyone worked so hard on this release to ensure we delivered a great campaign and a great sales result, so it was brilliant to have the team recognised in this way."
Outside of the major Hollywood studios, Studiocanal was the most successful, picking up a trio of awards for Film Marketing Initiative for titles with a box office of up to £1 million for Cockneys Vs Zombies, Music Marketing Initiative for Searching For Sugar Man and Best British Authored Disc for Tinker Tailor Soldier Spy, with plaudits going to Premier for its work on the disc. Studiocanal's Kelly Morris said: "We are absolutely ecstatic at winning not one, but three awards. The marketing campaigns on Searching For Sugar Man and Cockneys Vs Zombies were both highly creative whilst being cost-effective and we were so pleased to see all of the hard work officially rewarded. A big well done to our servicing team and Premier who took the award for best authored disc for the second year running - an outstanding achievement and thoroughly deserved." Premier's James Greenwall added: "We are obviously delighted to have won this award with Studiocanal for Tinker Tailor Soldier Spy. The fact that we were nominated for three of the four best disc nominations this year and that we've won this award for four of the last five years, is a true testament to the team and something that we are really proud of."
---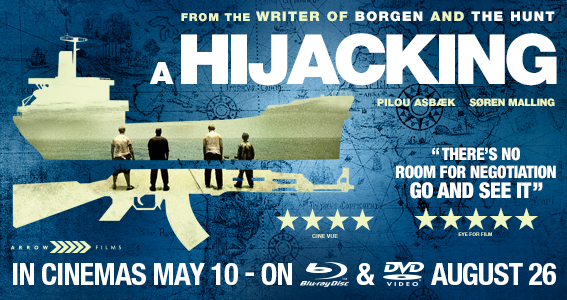 ---
Speaking of Premier, the company won the Supplier/Agency Of The Year award. The company's Steven Pearson said: "We are thrilled to have won agency of the year for a second time, with thanks to Twentieth Century Fox Home Entertainment and Universal Pictures International Entertainment for nominating us. The past year has seen Premier widen its offering from a long-standing PR service to a 360 degree creative communications agency whose engaging and inspiring teamwork are a result of the combined creative ability of PR, video entertainment and production teams. We would like to thank all our clients of the past year for buying into these ideas and allowing us to work on some really exciting product."
Lionsgate and Momentum each picked up one award, the former for Television Marketing Initiative for Man Men Season 5, the latter a well-deserved gong for The Raid in the Marketing Initiative for films with a box office of between £1 million and £3 million. Commenting on the success of The Raid, Ken McMahon of Momentum, or rather eOne Momentum, said: "We are absolutely delighted to win a BVA for The Raid. It was a team effort across acquisitions, sales, marketing and our publicity partners Fetch. It was also, a nice way to send Adam Eldrett off to his new post at Universal with an award in his hand."
On the retail front there were two wins for Amazon, which picked up the Online Retailer award and the Retailer Initiative for its scan and buy campaign for Star Trek with Paramount, an idea featured here in The Raygun last year. iTunes won in the Online Digital Service category and LOVEFiLM picked up the gong for Rental Service. On the high street, Sainsbury's won the Retail Store Group Of The Year award. Sainsbury's Andy Chatburn said: "We're obviously delighted to win the award. We've spent a lot of time both internally, and with our suppliers evolving our business model over the last 16 months, while still keeping our customer at the heart of everything we do. We believe our growth reflects the success of these changes and I would like to think this award is a reflection of our efforts."
---
---
And the award that traditionally came last, the BVA's Special Award, went to the Federation Against Copyright Theft, whose director general Kieron Sharp picked up the award. The organisation's Eddy Leviten said: "The BVA Special Award recognised the achievements of FACT not just over the past year, but the past 30 years. As the legitimate video landscape has changed, FACT has been readily available to adapt to protect the interests of its members across the audio-visual sector and increasingly in other sectors."
We'll have a full list of all the winners up shortly on our website, with more reaction and comment on the next newsletter, due May 10.
Outside of who won what and who was robbed, one of the main talking points was the fate of Revolver. Some two weeks after The Raygun broke the story that the company had fallen into administration, the issue is still dominating the industry, as people discuss the fallout from its woes and other related issues. No major update yet from the administrators, although you can read this rather damning report from Insolvency News, here.
Another week and another company falls into administration, with Xtra-Vision the latest victim. The Irish retailer's 152 stores around Ireland are still trading and administrators Luke Charleton and Colin Farquharson, of Ernst And Young, are convinced that the business can be sold as a going concern. The former said: "We are advised that the majority of stores are profitable and collectively will be attractive to potential purchasers. We will work closely with management to assess the viability of each of company's stores. The Joint Receivers will be briefing all staff and contacting suppliers to ensure that trading continues as normal. The brand has transitioned itself from being primarily a movie rental company to one of a broad-based provider of movies, games and the full spectrum of home entertainment products. We will advertise the business seeking expressions of interest from third parties with a view to securing the early and successful disposal of the Xtra-vision, thereby ensuring the continuation of the business. " The popular chain boasts a database of more than 400,000 customers and employs more than 1,000 employees. It's another blow for the Irish market, still reeling from closures of HMV's outlets there earlier this year. As one Irish industry staffer told us recently: "We've got loads of great titles this year – and nowhere to sell them." As ever, our thoughts are with the staff and we hope that it can find a buyer…
---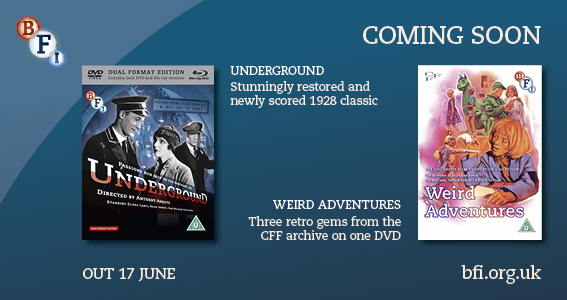 ---
And so, on from the awards and in to stores – and it looks as if Life Of Pi is going to replicate its remarkable success at theatrical on its physical release. And Fox was going to the zoo, zoo, zoo this week to mark its bow. The major organised a week's worth of activity to help launch Ang Lee's epic tale, which was headlined by its lifeboat stunt reported on here recently, and a five-night sold out screening programme at London Zoo. Fox is said to be pleased with the film's first week performance and it's interesting to note too it took an unusual route to market, with an exclusive digital window ahead of its physical release. And from what we at The Raygun are hearing, this could become an increasingly common route to market. Back to Pi, however, and the film got off to a brisk start at stores and online this week, aided not just by the aforementioned promotional push, but a marketing campaign that saw the film and its iconic tiger appearing in numerous magazines and on outdoor sites. A Fox spokesperson said: "The PR campaign for The Life of Pi needed to reflect the tone and nature of the film itself – one of this year's true cinematic events. Pairing with Mike Perham, the youngest sailor to circumnavigate the globe to 'live the Life of Pi' and recreate some of the lifeboat experiences from the film, minus tiger, resulted in some stand-out media coverage both nationally and regionally. It also fed into a wider campaign that included a home entertainment first in the form of five nights of outdoor screenings at London Zoo, extensive interview and review placement as well as a press trip to India to see where it all began for Pi."
Also out on Monday April 29 was Anchor Bay's Spartacus: War Of The Damned, the final instalment from the sword and sandals saga. And the company was keeping itself busy with plenty of launch activity. As Anchor Bay's Thom Leaman explained: "This week has been Spartacus crazy - drawing together an above the line campaign combining prime time event TV spots, print ads throughout the whole of this week, outdoor activity across the London Underground and focussed online activity with takeovers of key targeted sites. We've covered all bases with our publicity campaign with tireless work from our agencies ARPR and Fetch. We got some great publicity from John Hannah, who appeared on Soccer AM and The One Show this week, as well completing a string of print features and interviews. On launch day we had a myriad of stunt events and competitions, including 'I Am Spartacus' flash mobs and Roman marches across London taking in some the key retail spots along the way. All the activity this week has been tied together with our #IAmSpartacus Twitter hashtag, which as I speak is the number two trending topic in the UK."
---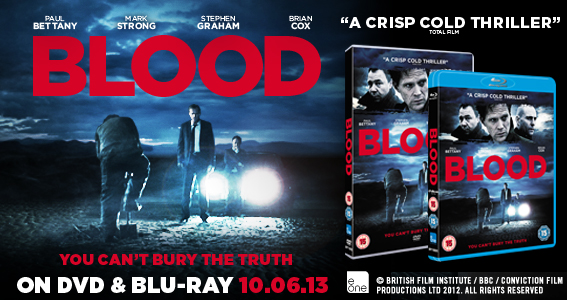 Some forthcoming release news now and the good old-fashioned action hero is making a barnstorming return to the DVD market this year, with a clutch of old favourites, many of whom started their careers in the days of VHS, returning to the fray with all guns blazing. Chief among these is Bullet To The Head, due from eOne on June 3. Talking about its impending arrival, the company's Jeff Suter said: "We're thrilled about the release of Bullet to the Head - Stallone is back in his first lead role since Rambo and this is an action title that really delivers! As you would expect it's also full of the infamous Stallone one-liners and some of these will be central to our marketing and PR campaign. We have great retail support and we are release pre-father's day to capitalise on this market. The marketing and PR campaign will be rolled out of the coming weeks across TV, press and digital."
Gerard Butler's recently made an action comeback, saving the US president in Olympus Has Fallen, a title that's still performing well at cinemas and we're certain to be talking about in the coming months, but before that he's in romcom territory with Lionsgate's forthcoming Playing For Keeps. Commenting on its May 20 release and accompanying activity, Lionsgate's Grace Alexander said: "To celebrate this fantastic romcom's Home Entertainment release we're launching an exciting marketing campaign that will grab the attention of loved-up ladies and lusty housewives everywhere. Playing for Keeps will stand out on the shelves with its eye-catching girly pink and sparkly green packaging, combined with the extensive online and press advertising. Our PR campaign supports all this with more coverage in the women's weeklies and celebrity magazines and lots of exposure in all the mummy blogs. We've teamed up with Eurostar to deliver large, impactful promotions including a romantic getaway to Paris. We're also offering fun-filled trips to Lanzarote... But if holidays don't tickle your fancy we're also working with James White Drinks for your chance to win prizes such as flowers every month for a year, a driving experience and a pamper day. This will be supported in store by both Sainsbury's and Tesco."
And, as ever, it's good to see the Industry Trust keeping itself busy. Last week we revealed the latest burst of activity in its ongoing battle for the hearts and minds of consumers under the Moments Worth Paying For Banner. And Friday May 3 sees it launching another salvo in the shape of another ad, this time featuring Warner's forthcoming monster epic Pacific Rim. The 30-second trailer again directs consumers to FindAnyFilm.com, and highlights the work that goes into making a great film experience. It's part of a Pacific Rim themed strand of the campaign which will take in cinema, digital, online and social media, Warner is releasing the film itself on July 12. The company's president for UK, Ireland and Spain, Josh Berger CBE, said: ""his fantastic Pacific Rim trailer captures some of the vital ingredients that make a movie experience worth paying for and, at the same time, addresses the continued challenge posed by piracy." The Trust's Liz Bales added: "This latest Moments Worth Paying For trailer celebrates the skill and creativity behind the finished film as something worth paying for – and what better way to bring that message to life than via the visual thrill-ride on offer in Pacific Rim?"
We'll have the Trust trailer up on our website shortly, along with a whole raft of other features, taking in our regular look at press coverage for releases and our home viewing, with further features on industry-related issues. Gaining plenty of traction this week is a look at the current scourge of the industry, the "full movie" appearing on sites such as YouTube, as well as a look at the way forward for HMV by some of the people who know the company best – its former staffers now working elsewhere in the industry. And we've also got a detailed look at 4DVD's move into the feature film world. They're all over at www.theraygun.co.uk…
---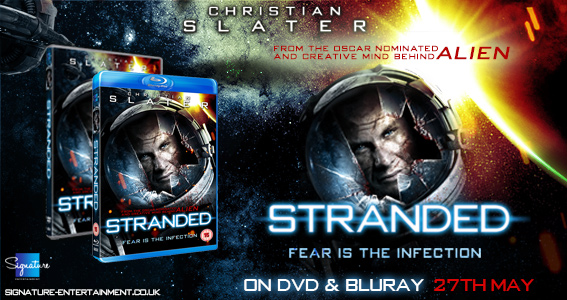 ---
Talking of 4DVD, as well as its forthcoming slate of movies and packed comedy line-up, its television roster is growing too. Latest to join in is Vicious, the much-talked about sitcom starring Sirs Ian McKellen and Derek Jacobi. It made an impressive bow on ITV this week, drawing some 5.7 million viewers, making it ITV's most watched sitcom for a decade. As the 4DVD's Lucy Bulmer said: "Vicious is such an exciting title for us, it's stellar cast and quick one-liners is giving studio sitcoms a new revitalized breath of fresh air and it's sure to gain a cult following from all generations. With the DVD being released in the autumn it makes it an ideal Christmas purchase."

More news from LOVEFiLM too, as the company has announced plans to launch new and improved LOVEFiLM Instant streaming apps across assorted Internet-connected devices. First to receive the treatment is the Sony PlayStation 3, with the new features including improved search and recommendation functions, as well as a better user interface, with a further Watchlist feature, and an improved way of resuming viewing from the spot where content was last watched. LOVEFiLM's chief marketing officer Simon Morris said: "With the new and improved LOVEFiLM Instant app launching on PS3 we continue to offer our members a market-leading viewing experience. The improved search engine, user interface and other improvements make discovering new content easier than ever before, whilst the addition of popular features such as the Watchlist allow members to plan their viewing around their busy schedules." Sony Computer Entertainment's UK and Ireland vp and md Fergal Gara said: "LOVEFiLM has been a fantastic part of the services offering on PlayStation 3 since 2010. Now with a brand new improved app coming first to PlayStation 3 plus the addition of HD content, this is a huge enhancement to the PlayStation entertainment portfolio and even more relevant for our millions of UK customers."

Sticking with LOVEFiLM and last week we reported on Amazon's Original Pilots now available exclusively via its Instant service. This week LOVEFiLM's Simon Morris has commented on the launch, telling The Raygun: "It is very exciting to be at a point where we can use our unique relationship with customers to involve them in the development process of this world class programming."
And we'll end with some acquisition news and record label turned video imprint Mr Bongo has, in its Mr Bongo Films guise, picked up a couple of cracking Brazilian films. First it has inked a deal to release Tropicalia, which charts the rise of the late 60s music movement in the territory, from Wide House Films. The latter's Anais Clanet said: "Wide House and Mr Bongo are very happy to have Tropicalia out in the UK and to collaborate for the first time. It proves that Mr Bongo is getting a growing audience for Latin American and specifically Brazilian cinema." Mr Bongo Films md David Buttle added: "Having worked with Brazilian music for more than 20 years, we are very excited to work with Wide House and Bossa Nova Films to bring this important documentary to English audiences. I think Marcelo has undertaken an incredibly difficult task of fusing all the elements of Tropicalia together and bringing them into a cohesive work, his wonderful editing has helped glue the different view points stories and footage together. There is so much interest in the Tropicalia movement from the likes of
Beck
,
David Byrne
to
Nick Cave
and
Scott Walker
this film will appeal to musos and film enthusiasts alike." The film is out at cinemas in July, with DVD following. Later in the year, there'll be Colegas, aka Buddies, a road movie with a difference which follows three friends with Down's syndrome who set off on a road trip.
---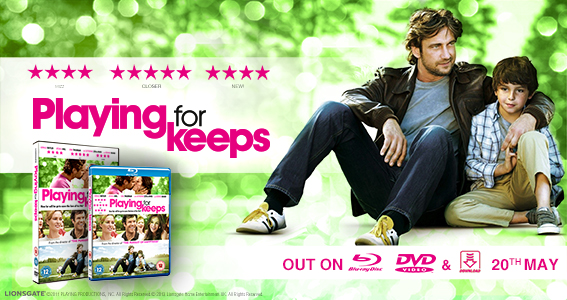 ---
"Look at Chicago. If you go to YouTube, you can download nine songs. There are 13 songs in the entire movie, pretty much 70 or 80 minutes of it. Nobody is getting paid for that. Neither Rob Marshall who directed, me, nor the studio. Nothing. It's a very creative business plan: Use somebody else's content for free. Deliver it. Don't pay them for anything. And build a $500 billion Silicon Valley company and be very, very rich. And then have these slogans like, 'We just want to help the world.' That battle is coming now because they are stealing. That is what they are doing. My artists … they can't be artists. If you are starving it is hard to be creative. They are all like this. They are all not paying for content. They are all stealing it under the guise of, 'We are all hippies,' but hippies don't have $22 billion valuations."
Harvey Weinstein launches a blistering attack on YouTube and other video companies.
Disney was celebrating after the barnstorming debut of Iron Man 3 at cinemas, with the film up almost 80 per cent on the opening of its predecessor and just a notch down from the success enjoyed by last years Avengers Assemble. With the superhero blockbuster dominating the multiplexes there was only one other new entry, The Look Of Love, which took more than £200,000 in its opening frame and joined Evil Dead and The Place Beyond The Pines as one of three Studiocanal titles in the top 10.
Colin Firth is arguably one of the top names you'd have if you were compiling a list of stars who were least likely to appear in a comic book adaptation, but it appears as if his name will be struck off that aforementioned list, as it emerges that Oscar winner Firth is in talks to sign up to The Secret Service, a take on Mark Millar's comic book directed Matthew Vaughn. That, of course, is the same team behind Kick-Ass, so all we can hope is Firth, who is likely to play a spy, will be doing some of his own ass-kicking…
We were tweeting throughout the BVA awards and got plenty of input and retweets from our followers everywhere, with HMV stores commenting on the success of titles, and, as one industry type who was not at the awards joked: "It was like being there without awful food and hangover." Follow us on www.twitter.com/theraygun
To tie in with our Industry Trust story, here's some more from Pacific Rim:
Seriously, as soon as we say things like "not safe for work" and "red band trailer", it instantly becomes our most clicked through item of the week:
Someone's attacking the White House. Again!
Another Red 2 trailer arrives…