Job & Venture Opportunities in South Lombok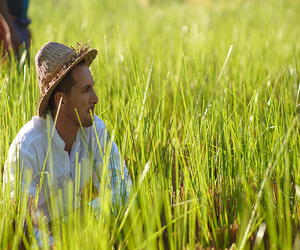 Co-Partner at NagaIndo and Ashtari Restaurant & Yoga Shala, Frenchman Jean-Marc Reynier, has acquired a very good understanding of local affairs over the years but also developed a deep level of network locally and internationally related to Lombok matters.
With the huge momentum in commercial ventures since the visit of President Jokowi last December, the demand for qualified personal but also the need for training local staff has increased dramatically.
Many business leaders have struggled to find the skills they need. Talents such as construction engineers or architects already exist but try to find a proper accountant, an expert in organic farming or a chef in health conscious dishes. You realise that creating a business here may not be the hardest part actually if you take into account finding the right skills.
You can easily imagine how many ventures are in the pipeline but selecting the ones which are feasible today is not an easy task. Jean-Marc Reynier has specialized in consulting for new players to move to the area through its NagaIndo investment vehicle or other more adequate supports. He runs a shortlist of highly recommended investment projects, being in accommodation, food & beverage, outdoor activity, servicing, supply chain or education. Once the resources and timing is right, the project rolls on.
If you are interested in making a successful entry to South Lombok market, come and meet us and we will fill the missing dots in your business plan.