GIFTING SEASON: DVDS AS POPULAR AS STUFFING
RETAILERS PREDICT TOP XMAS SELLERS
GET YOUR CLAWS INTO THIS…
LET THE GAMES BEGIN… AGAIN
BLOCKBUSTER: STORES CLOSE AS ADMINISTRATORS APPOINTED
WAR: HOSTILITIES RECOMMENCE
IF PARADISO WAS TWICE AS NICE-O
ARROW GIVES ITS RELEASES A KICK…
UNIVERSAL BUCKS THE TREND
HA! METRODOME HAS THE LAST LAUGH
GOOGLE TAKES DOWN MILLIONS
CLEAR VISION GOES FOR LIVE ACTION TURTLES
---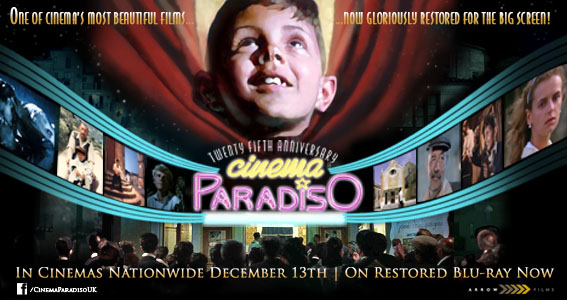 ---
I
f you can't read this newsletter or see the ads, please click
here
It Was A Good Week For
…
Our industry: 2.4 billion units shifted in the past 15 years…
It Was A Bad Week For…

Blockbuster, as 72 of its UK stores are closed at a stroke…
With the gift-buying season now well and truly underway, the BVA has joined forces for a bit of punditry, canvassing retailers on what titles they think will end up in most stockings and under more trees come December 25. The crystal-ball gazing, with retailers from Amazon, HMV, The Hut, Sainsbury's and Tesco, was unveiled as both trade organisations issued a joint press release aimed at flagging up giving DVDs and Blu-rays as gifts. As the release, which also reminded consumers that DVD is now 15 years old, with an estimated 2.4 billion DVDs (and Blu-rays) sold since 1998. As the release noted, one in five of the year's total sales comes in December; Sainsbury's said that consumers are just as likely to buy a DVD or Blu-ray as they are stuffing. The BVA's Lavinia Carey said: "This Christmas millions of people will be seeking out those must-have purchases to add to their own collection or to give to their family and friends as gifts. Curling up on the sofa to watch a Blu-ray Disc or DVD is a Christmas institution for many families - a wonderful shared experience that brings people together." ERA's Kim Bayley added: "As retailers enter the busiest time of the year for video sales, Blu-ray Discs and DVDs remain a firm favourite amongst Christmas shoppers, with three quarters of entertainment sales still on disc. People value the quality and tangibility of the physical product and there are a fantastic variety of titles on offer to shoppers this Christmas."
So what are the all-important predictions for the Christmas hits? Well, according to ERA members, they are, in order, Despicable Me 2, Man Of Steel, Monsters University, Wolverine, The Croods and Alan Partridge: Alpha Papa. As for TV, the top six will be, the experts say, Breaking Bad The Final Season, Mrs Brown's Boys Live Tour: Mrs Brown Rides Again, Downton Abbey Series 4, Miranda Series 3, Micky Flanagan Live Back In The Game and Big Bang Theory – The Complete Sixth Season. Commenting on the release, HMV's Rudy Osorio said: "HMV is gearing up for what is set to be a real video Christmas, and we're expecting particular demand for some of the great box-sets which are out there. 2013 has been a vintage year for TV - from quality home-grown shows like Downton Abbey to popular US imports like Breaking Bad, so there really is something for everyone."
---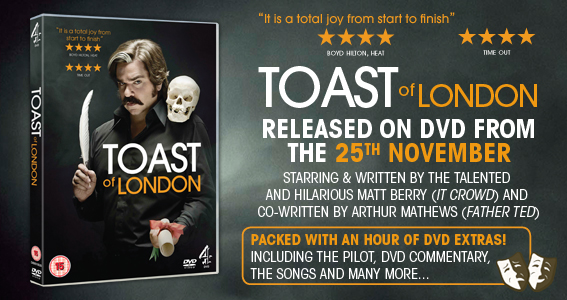 ---
More on the Q4 melee, and Monday November 18 sees the arrival of Fox's Wolverine into stores. It was all of, oh, five months ago that the major kicked off the whole season by unveiling the release date for the latest Marvel blockbuster featuring the X-Man with the adamantium claws. We couldn't help but notice the impressive takeover that Fox has put together at London's Oxford Circus tube station; it will, the studio said, deliver a footfall of 2.97 million people. The TV ads, which will deliver more than the previous Wolverine release, under the X-Men Origins banner, will kick off with a 30 second hero spot pre- and post-release, with 10 and 20 second spots in the week of release. A 30 second ad will also run in cinemas for week one and two, playing before Gravity. Its digital release will deliver more than 37 million impressions. Fox will also take over the PlayStation 3 network to drive digital sales. Commenting on the title, Fox new release senior product manager Christina Metzler said: "For a character as iconic as The Wolverine you have to be big and bold with a campaign to dominate the UK marketplace so a takeover of Oxford Circus station made perfect sense. We're really proud of the creative on this release, it's first class imagery and deserves a big canvas, Oxford Circus gave us that - its inescapable in that location delivering a 2.97 million footfall supported by our wider campaign elements including a dedicated pre-order push; core male audience focused TV spots; retail domination in week of release and broad-reaching digital formats using Wolverine's trademark slash as a mechanic."
In case you hadn't noticed, the second in The Hunger Games franchise, Catching Fire, is on its way and the cast and crew arrived in London to help launch the film with its world premiere. It's interesting to note that Lionsgate has, on all its materials, ranging from the massive roadside ads around the country to the free posters of characters in the weekend's Sun newspapers, featured the company's drafting for the first film, reminding consumers of its availability. It had already risen 15 places in the official Charts ahead of the weekend's bombardment and the premiere of the film and all the resultant front page coverage. And as for the new film itself? Retailers were out in force for the premiere this week and FilmFlex's Janis Thomas said: "It was an amazing event, definitely the most spectacular premiere I've ever been to. The film was fantastic, I felt it really captured why people love the books. This one's got even more for a wider audience than the first film, so I'm expecting to beat all the Hunger Games records when it comes to home entertainment."
Blockbuster succumbed to the inevitable as administrators were appointed at the rentailer. Ironically, it came as the separate US operation shuttered its physical stores for the last time. Within days of administrators Moorfields Corporate Recovery being appointed, it had moved swiftly to act – axing 72 stores and 452 jobs. That takes Blockbuster's store count down to below the 200 mark – at the start of the year it was more than 500. Moorfields told the staff: "This decision is necessary if parts of Blockbuster are to be saved and a buyer found." In its opening statement, Moorfields' Simon Thomas said: "This is obviously a difficult and upsetting time for everyone involved at Blockbuster, in particular employees who have endured a stressful period since January this year. We appreciate that staff and customers will want a speedy resolution, however, we must ask people to be patient over the coming weeks. We are pleased to say that there are parties who are interested in parts of the business. Our focus will be to secure a future for as much of the business as possible as well as trying to save jobs before Christmas. We remain committed to being open and transparent during the intervening weeks, and will ensure that all stakeholders, in particular employees, are kept regularly updated about developments." As ever, our thoughts are with the staff during this difficult time…
---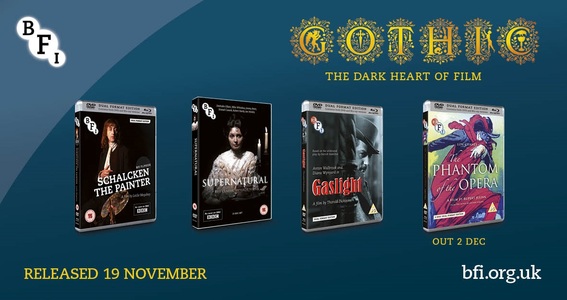 ---
A couple of weeks ago we reported on Fremantle's plans for the anniversary of its benchmark World At War documentary, currently celebrating 40 years since it first aired on ITV. Its ongoing PR campaign continued over the Armistice weekend, with coverage on the Andrew Marr Show, which drew in 1.5 million viewers on Remembrance Sunday. And we're pleased to announce that it's working too – last week saw sales soar by a whopping 150 per cent year on year. What's more, there's more to come too, with the ongoing PR push running through the whole of November, meaning further sales for the definitive account of the Second World War. Fremantle's Grahame Davidson said: "Another week and another great sales result for the jewel in the Fremantle catalogue. The extensive PR campaign coupled with the excellent support at retail is translating into exceptional year on year sales increases. The next week will also mark another major milestone for the title with all time sales exceeding 250,000 units."
Another perennial classic is getting a new lease of life, with Arrow's newly-restored version of Cinema Paradiso, on both Blu-ray and theatrical. Commenting on the release, Universal's Jon Sadler said: "We are thrilled to be able to re-issue Cinema Paradiso, fully restored, back where it belongs on the big screen to celebrate its 25th Anniversary on December 13 and also to be able deliver this immaculate restoration on Blu-ray at the same time. We are really getting behind the reissue and see it very much in the vein of It's a Wonderful Life as a release and are looking to bring to the UK the actor who played the iconic 'young' Toto for Q&As and interviews. We have also created massive 7 foot high and wide 3D standees and also mini 'Pop-up-Paradisos' to go on counters and desks in the lead up to release. We are also partnering with The Guardian for a bespoke online hub for the film between now and release and have cut a brand new trailer (see Trailers Of The Week below)."
Sticking with Arrow and this time its Arrow Video imprint, which has launched a Kickstarter scheme to get behind a raft of planned releases. We're all familiar with Kickstarter being used to pull funds together for feature films, but this is, to the best of our knowledge, the first time it has been used for a UK home entertainment release, pulling together funding for a restoration of Walerian Borowczyk's Goto. Arrow Video's Franceso Simeoni said: "Launching our Borowczyk collection through Kickstarter has been one of the most thrilling projects I have been involved with. From the second Kickstarter greenlit it we put the link through our social media and surprisingly it just took off, within seconds we had raised £300 and then we were checking every hour. In less than 12 hours we had raised 20 per cent of our goal and it didn't let up, at the time of writing we're past 50 per cent, just two days later. Being presented by Terry Gilliam has of course helped immensely but the whole reason for the Kickstarter was that Borowczyk has really become misunderstood as a filmmaker, thought of as an art-porno curio now he was actually hailed as a great artist in the 1960s, the successor to Bunuel and Bresson but due to the unavailability of much of his work the context was lost. We hope this boxset is going to correct that and people will realise what an incredible director he was. Many of the films we are releasing in our boxset have never even been on video let alone DVD and many will be making DVD premieres in addition so having nearly everything bumped direct to Blu-ray from new restorations is incredibly exciting and the films are so visually rich it's all the sweeter. Kickstarter and Gilliam have given this project a huge platform and we've been buoyed by having the support of influential filmmakers, critics and academics supporting the project and spreading the word through social networks. We will be sustaining excitement with a dedicated website and blog for the project which will have updates right up to the retrospective at the BFI and exhibition at the ICA, by which point we are sure that anticipation will have reached fever pitch for the DVD/Blu-ray release."
We'll have more on that on our website shortly. Also head over to www.theraygun.co.uk for a look at the London Screenwriters' Festival, penned by an industry marketing type turned screenwriter (it's a brilliant read), a look at the comedy DVD market in 2013, how Ricky Gervais supports his releases and loads more… Also, keep an eye out for a special newsletter next week and loads of Alpha Papa content on the website too – to get involved, email us your favourite Alan Partridge moment, prizes for the best…
---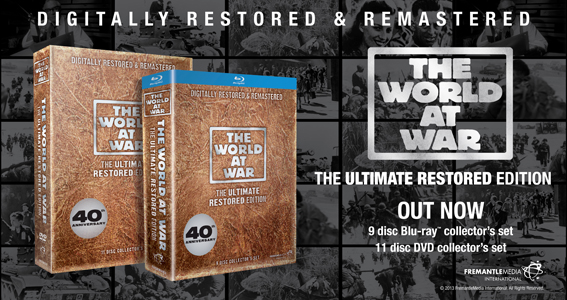 ---
Last week we reported on a couple of acquisitions from Universal bolstering its ever-increasing slate of titles its home entertainment arm has picked up. Another of those is due in stores on Monday November 18 with the release of The Hardy Bucks Movie. For those unfamiliar with the Irish comedians, the Hardy Bucks TV series follows the misadventures of a quintet from a small town in the west of Ireland; the mockumentary series has inspired the feature film, which follows their trip to Poland for Euro 2012. The film has already been a hit in its native Ireland and the team have been supporting its British release, not least by hosting a premiere at the Prince Charles Cinema in London's West End. It's interesting to see that the major is giving it a campaign more akin to one of its stand-up titles, it has already picked up plenty of PR and will feature as part of Universal's gifting campaign (see last week's newsletter. Universal's Johnny Fewings said: "The Hardy Bucks are one of the best comedy acts I've had the pleasure to work with. I love 'em and the film is a joy from start to stop."
And while we're still talking about pre-Christmas releases, January and the rest of Q1 is starting to loom large for many in the industry. Metrodome is one of those, as the company gears up for the home entertainment bow of one of its biggest films of the past 12 months, Frances Ha. The film earned critical plaudits on its release before going on to secure some £750,000 at UK cinemas, making it Metrodome's highest earner of 2013. And with awards season now starting to arrive, it is already starting to show its pedigree – it's already won Metrodome two Screen awards, for PR campaign and poster respectively, it's just picked up a BIFA nomination for best international film. It will arrive on January 6, in the midst of plenty of nominations and after what Metrodome expects to be plentiful appearances on critics' year-end best of lists. Commenting on the release, Metrodome's Rebecca Johnson said: "After our hugely successful theatrical campaign and terrific performance at the box office, we are looking forward to launching the DVD release of Frances Ha in style. With a special collectors' double-sleeve edition planned, a network of promotional partners to help boost awareness and rave reviews across film magazines and national supplements, we are anticipating a really strong result for early January."
Beyond January and in to February, when Lionsgate will be releasing cult title Machete Kills, which sees Danny Trejo returning to the title role. And following on from its successful Only God Forgives initiative, the company is, through Empire magazine, asking consumers to come up with their own Steelbook design for an exclusive SKU of the action title. Lionsgate's Kaz Mills said: "For the upcoming February release of Machete Kills, Lionsgate approached Empire to run an exclusive competition to design the steelbook cover for the release. This follows a very successful competition to do the same for Only God Forgives in October. The winner gets a credit on the packaging and a selection of Lionsgate's Robert Rodriguez titles. The limited steelbook release will be exclusively available through retailer Zavvi. The poster mash-up forum on Empire is an active network of highly creative individuals who create original artwork for fun – and generates fantastic pre-awareness for the home entertainment release."

---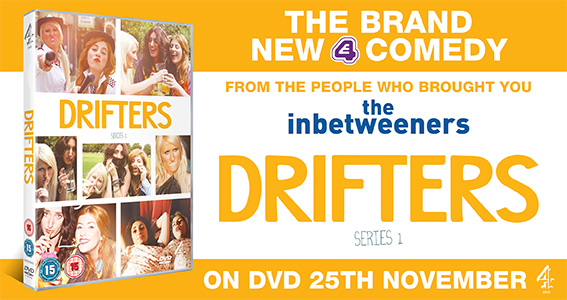 ---
Our number of the week? Fifty million. Or, to be more precise, 50,013, Meanwhile, put on a more global scale, taking in the UK and the rest of the world, and the total of takedowns by Google moves swiftly past the 200 million mark, according to reports which have surfaced this week. That equates to eight removals a second. In the last week of September, takedown notices sent to Google numbered 5.3 million, across 37,413 domains and from 5,407 copyright owners. That represented a 4008 per cent increase on July 2011. The BPI's Geoff Taylor said: "Google leads consumers into a murky underworld of unlicensed sites, where they may break the law or download malware or inappropriate content, because it persistently ranks such sites above trusted legal services when consumers search for music to download. Google knows full well, from millions of notices and from court decisions, which sites are illegal. Yet it turns a blind eye to that information and chooses to keep on driving traffic and revenues to the online black market, ahead of legal retailers. It's time for Google to be held to the same standards of behaviour as everyone else. It has enormous power as a gatekeeper to the Internet. If it won't choose to behave ethically and responsibly, it's time for Governments and regulators to take action." The MPA's Chris Marcich added: "Search has become a highly valued, indeed essential, component of the daily lives of citizens. Search engines are the gateway to the Internet. That means they bear a responsibility to help ensure that audiences get the high-quality viewing experience they deserve. Search engines must take real action to stop directing consumers to infringing sites. In Europe, search and Google are synonymous. As such Google has a special responsibility to be more responsible than it is today as to how it instructs its mighty algorithm
."
Our old pals at the Industry Trust have been busy again, after launching a landmark partnership with Film Nation UK. The deal will see the Trust setting off on a three-year education programme around the country in collaboration with Film Nation UK, with the aim of educating young people about copyright and its importance. It will launch in January 2014 with its first education programme Creating Movie Magic, which encourages young people to get involved with filmmaking, as well as debating film piracy. It marks one of the first major initiatives from Film Nation UK and was unveiled as the National Youth Film Festival drew to a close. Film Nation UK ceo Paul Reeve said: "We're delighted to be partnering with the Industry Trust to ensure that IP education is a central part of Film Nation UK's activities. With copyright infringement posing a growing challenge to the film industry, and indeed young people increasingly becoming creators of their own work, it's vital that they are encouraged to understand and respect the value of creativity and IP. We believe through our collaboration with the Industry Trust we can deliver a meaningful and lasting difference." The Trust's Liz Bales said: "With nearly ten years' experience designing and delivering IP education programmes for young people, we know that winning their hearts and minds on copyright from an early age can have a significant positive impact on their viewing choices as they grow older. By collaborating with Film Nation UK we will be able to achieve the same, powerful results we have in the past, but on a much bigger scale. By bringing to life the talent and tenacity it takes to make great films,
Creating Movie Magic
will encourage young people to make positive choices about IP when they access film, TV, and video content – and inspire the next generation of UK filmmakers. We believe it's a really strong start to our collaboration with Film Nation UK, which we look forward to building on over the coming year."
---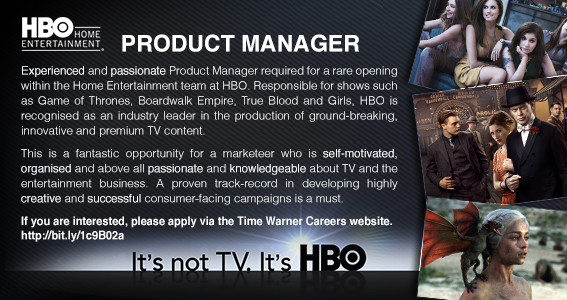 ---
Koch Media has further signified its intentions towards the film business, both a theatrical and home entertainment, by making a brace of appointments that sees it upping its staff with a couple of big names. Koch sees the appointments will usher in "a new era" for the ambitious company. First of those appointments will see Ben Luxford, currently head of theatrical distribution at Curzon, joining as head of distribution. Also joining is Chriscilla Philogene, who will become head of theatrical marketing. She will report to Luxford, alongside head of home entertainment marketing Peter Ballard, publicity manager Georgie Rennie and head of theatrical sales David Woodward. Luxford himself will report to Paul Nicholls, director of sales and marketing. Luxford said: "The UK theatrical landscape is a challenging one, but there are clear opportunities for an ambitious and committed company like Koch Media to thrive. With a wide range of films and a talented team of experienced and talented individuals, we expect to see exciting things happen. I'm looking forward to being an integral part of it. Koch's northern Europe md Craig McNicol said: "2013 has proved a big year for Koch, marking our entry into the theatrical distribution industry and releasing a number of films successfully into the market. The decision to expand and reinvigorate the team has been made with the aim of providing more focus and drive to acquire, market and distribute quality films; pushing the company into the realm of larger independent distributors. With talented new blood complementing our existing experienced staff, we are excited about what the future holds for Koch." Its next big release is Parkland, due on November 22.
More appointment news and Tesco's blinkbox has appointed a new group brand director. Matt Shepherd-Smith, who has worked at the lines of TBWA and overseen brands including Apple, Sony PlayStation and Skype, has been consulting at blinkbox for two years, his full time employment reflects the rapid expansion at the company since it was acquired by Tesco; the digital specialist now takes in music and books as well as films and TV. blinkbox ceo Michael Comish said: "We are thrilled to have Matt join the team full time as we extend our and services beyond movies and TV to include music and books. Matt's role is to ensure these businesses combine to create a strong and differentiated blinkbox brand in the entertainment sector and within the Tesco estate."
Over at LOVEFiLM, the Amazon-owned company has unveiled its Instant app for the iPhone and iPod Touch. Customers will now be able to watch films on their phones. LOVEFiLM chief marketing officer Simon Morris said: "Launching the state of the art LOVEFiLM Instant application on the iPhone and iPod touch is very exciting for us and great news for our members. Not only does it make our market-leading catalogue of film and TV series more portable and accessible than ever before, but with AirPlay support viewers can also benefit from the big screen experience."
---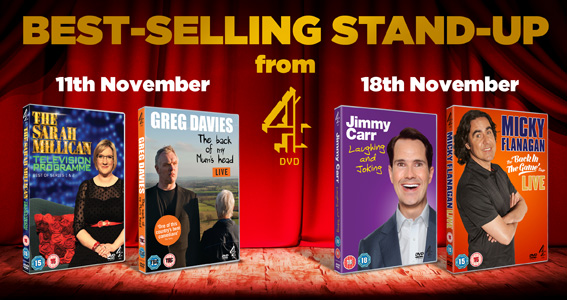 ---
Acquisitions news and Clear Vision has added another title to its roster, after signing a deal with Saban Brands for Teenage Mutant Ninja Turtles: The Next Mutation. The deal covers multiple territories, taking in Clear Vision's business in the UK and Ireland as well as its overseas set-ups in France, Spain, Benelux, Italy, the Nordics and the Middle East. The series, the only live action TV take on the popular franchise, is due in May 2014. Clear Vision international sales and marketing director Gil Garagnon said: "Clear Vision has built its reputation on its dedication to premium entertainment brands and adding those cult Ninja Turtles series to our portfolio made a lot of sense. It gives us a great opportunity to work on a popular brand with international appeal and allows us to further develop our relationship with Saban, who also tends to focus on branded content."
Sticking with acquisitions and Abbey Home Media has inked a deal that will see it releasing the second series of animated racing car series Tooned, called Tooned50. The title, which is themed around motorsports giant McLaren's 50
th
anniversary, is currently airing on Sky Sports F1 and us due from Abbey on December 9. Abbey general manager Dan Harriss said: "We are delighted to be releasing Tooned50 on DVD, the second in the series. The quality and humour in the series is wonderful and will appear to F1 fans young and old. It is great to see the former McLaren drivers featuring in this series, including the legends James Hunt and Ayrton Senna." McLaren group brand director John Allert added: "Following the runaway success of Tooned's launch series last year, it has been a joy to introduce some of the legends of the sport to Tooned in 2013. Iconic World Champions such as Senna and Prost, Emerson Fittipaldi, James Hunt and double World Champion Mika Hakkinen. It was humbling to work with our living Champions - all of whom recorded their own voiceovers - and we were thrilled that family members Tom Hunt and Bruno Senna agreed to voice their famous namesakes. We are delighted to be collaborating again with our partners Framestore on the series and with Abbey Home Media to create a features-packed 2013 DVD, which will give 'all areas access' to these racing legends recording their episodes, as well as a fascinating insight into how the series was brought to life."
---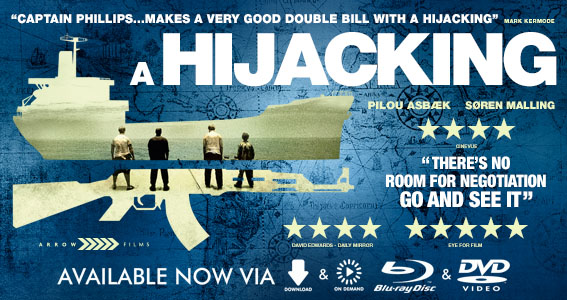 ---
"PlayStation fans love all forms of digital entertainment, whether it's a blockbuster game or the latest Hollywood movie. Video Unlimited brings gamers all of the great video content they expect and delivers a totally new and fun experience on PS4."
Michael Aragon, VP and GM of global digital video and music services at Sony Network Entertainment International, launching the Video Unlimited service in the US. It will feature more than 200,000 titles taking in TV and films. The service will be available at launch for the PS4 in the UK on November 29.


We're not sure about you, but one of our current favourites is the rather excellent Toast Of :London, starring the excellent Matt Berry. It's due on November 25 and 4DVD's Lucy Bulmer said: "Toast of London is set to become a cult classic, staring and written by the hugely talented and funny Matt Berry (IT Crowd and Garth Marenghi,) and co-written by Arthur Mathews from Father Ted fame. It's tongue in cheek view of theatre-land and over top characters as well a good old fashioned sing-song in every episode makes Toast of London seem like a comedy from the golden years. The DVD is packed with an hour of hilarious extras and will sit perfectly in the Christmas market for anyone who's in need a few new catchphrase over the festive season.
It's been another busy week, one of our highlights was the rather wonderful Metallica film, Through The Never, featuring rising star Dane DeHaan in a film based around a gig by the legendary rockers. We saw it in 3D, it looks and sounds amazing and will work on its home entertainment bow from in Q1 2013. More in the coming weeks…
Gravity lived up to the hype at UK cinemas after the film pulled in an impressive £6.2 million on its opening weekend, easing it into the top slot in the box office chart. It was the only new release in the top 10, which sees Philomena continuing its strong run, it has now taken £4.8 million.
Seeing as we talked about Wolverine earlier on, let's stick with Hugh Jackman, who has this week been talking about the character he helped make adamantium-laced flesh. Jackman this week hinted that the X-Man may make a third solo outing after appearing in the next collective mutant flick, Days Of Future Past…
More stars are flocking to TV, with HBO still a popular destination. Next ? Well, Jack Black and Tim Robbins are said to be lined up for a pilot for an HBO comedy series, The Brink. The blacker than black comedy follows a trio who are inextricably linked to the possible outbreak of World War III… Robbins will play a US Secretary Of State, Black a foreign service officer on the ground…
Will Smith news and the star is said to be lined up to appear in City That Sailed, a tale of a Manhattan that separates from the mainland and floats off in to the Atlantic. His role is of a man with a daughter. Now, who do you think he's got lined up to play his offspring in the Shawn Levy-directed film?
That Doctor Who prequel everyone's been talking about…
New Kill Your Darlings trailer…
Snow White prequel (kind of…)
Cinema Paradiso, as mentioned above…
To subscribe to The Raygun newsletter, please email
info@theraygun.co.uk
with subscribe in the subject matter
To unsubscribe, email
info@theraygun.co.uk
with unsubscribe in the subject
For editorial or advertising queries, contact
tim@theraygun.co.uk