INDUSTRY PAYS TRIBUTE TO KEY FIGURE…
…30 PLUS YEAR CAREER FROM VHS TO SVOD PRODUCTIONS
DIGITAL UP, PHYSICAL DOWN
PHYSICAL "STILL HERE FOR YEARS TO COME"
CONSUMER NEEDS MUST BE MET
INDUSTRY REACTS TO 2017 RESULTS
STRONG SLATE BODES WELL FOR 2018
DISNEY HAS TOP SELLERS FOR 2017…
…BUT UNIVERSAL TOPS MARKET SHARE
WARNER IS NUMBER ONE FOR BLU…
…AND BLUE IS THE COLOUR FOR BEEB
THRONES ON THE, ER, THRONE
FINGS LOOKING GOOD FOR COMEDY DVD
2017 RAYGUN YEAR-END SURVEY
TRAILERS OF THE WEEK
---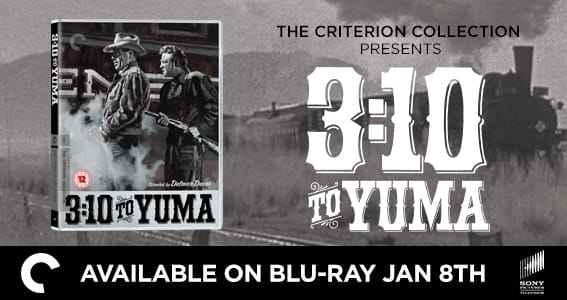 ---
If you can't read this newsletter or see the ads, please click here
The Raygun is saddened to have to start the newsletter this week not with a buoyant message about 2018, or a look to the future, rather some tragic news that filtered around the industry during the gap between Christmas and New Year. Colin Lomax, industry stalwart, who joined the industry more than 30 years ago, died suddenly on December 28. The news sent shockwaves around the business; having worked at major and independent alike, taking in all aspects of the industry, from production through to sales and marketing, running labels and more, Lomax was well known, widely respected and a hugely popular character. He'd joined the nascent VCI back in 1985 and was part of the VHS sell through boom of the late 1980s and early 1990s, ushering the company through its public listing, before heading to PolyGram, where he worked as sales director overseeing the sales across comedy, special interest, films, TV and more. He further set up the groundbreaking Playback imprint focusing on classic television fare after the company had transformed into Universal. He then launched Maximum Entertainment, a successful indie imprint, before heading to the Starz and Anchor Bay set up to oversee its UK operations. Here he oversaw a successful stint looking after not just a variety of releases, but moves into production in the DTV arena, before a management buyout and then further sale. Focusing on the company's strengths, he brought the Manga operation to the fore, maximising its potential and, eventually, working with Netflix on its own international productions. We at The Raygun were proud to call him a friend as well as someone who was always happy to talk about not just how own product, but the wider industry, its weaknesses, its strengths and its future. Our thoughts go to friends, family and colleagues…
Here is the statement from Manga on Colin Lomax, which we're running in full. It said: "It is with profound regret and sadness that we announce the untimely death of Colin Lomax, Managing Director of Manga Entertainment, at the age of 56. Colin was very much a founder of the home entertainment industry in the UK joining VCI as its first sales person, from the music industry, at its launch in 1985. As the company expanded rapidly, Colin progressed to the role of Sales Director and ultimately Managing Director. As pioneers of the UK video sell-through market, within 10 years of launch, the company floated on the UK stock market in 1994 becoming the leading independent video publisher in the UK. In 1995, he joined PolyGram Filmed Entertainment as Sales Director, responsible for the UK video sell through operation, a role which expanded further when Universal acquired PolyGram in 1998. Latterly, he created and ran Playback – Universal's successful label specialising in classic and cult TV. In 2004, he set up Maximum Entertainment which also specialised in cult TV, with his former VCI boss Steve Ayres and the company was subsequently acquired by MBL. In 2006, Colin joined the Starz Media Group as Managing Director for Anchor Bay Entertainment UK where he oversaw a sustained period of growth and saw the company diversify into previously non-traditional genres such as comedy with releases from artists including Lee Mack and Al Murray. In 2015, he led a management buyout of Anchor Bay and its anime division Manga Entertainment from the US parent company with the former being rebranded as Platform Entertainment and oversaw the company's move into film production. In 2016, the Platform label was acquired by Kaleidoscope Home Entertainment, allowing Colin to develop the Manga Entertainment division as a standalone entity into a fully-fledged content business. Under Colin's stewardship, the company recently announced its move into content production (Cannon Busters) in a venture with Netflix - the first of a number of productions in development. He also created an international sales arm as the company seeks to broaden its reach within the anime sector. That 2017 was the label's most successful year in its history is a fitting tribute to Colin's commitment, dedication and drive. The company will continue to develop his legacy in the months and years ahead. The team here at Manga Entertainment is deeply shocked and saddened at Colin's passing and our thoughts are with his wife, Lisa, at this time. We'd like to thank everyone for the tributes and many messages of support and condolence we have received."
We've collated tributes from friends and colleagues to Colin Lomax, which are on our website, but here's a selection of words from some key figures. Universal supremo Eddie Cunningham said: "He's going to be missed by so many and will be remembered fondly by all who had the privilege of knowing him." His former colleague Rob Callow (Colin was the one who always referred to him as Rob rather than Robert) said: "The industry has lost one of its greatest characters all too soon." Rod Smith said: "He leaves behind some wonderful memories, some hilarious anecdotes and a vast group of people whose lives he touched." And current colleague Charles Fotheringham said: "Having worked with him closely over the past seven years, he will be sorely missed. Such a tragedy to lose him at such a young age." The funeral is being held on January 19 at Mortlake Crematorium, Richmond, at 2.40pm. The comments about Colin are on our website, if you'd like to contribute your thoughts on this industry pioneer, we will be adding more over the coming days, please email Tim Murray at tim@theraygun.co.uk.
---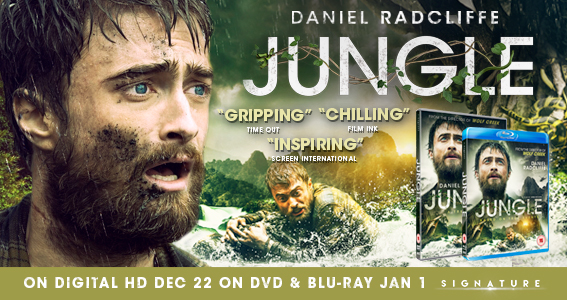 ---
Digital up. Physical down. If the 2017 results could be summarised in a glib phrase then that would be it. For overall business was up, driven by the digital side of the business, including the still growing streaming and svod sector, while, once again, and following recent trends, physical sales, across DVD and Blu-ray, declined, the former by some 17 per cent year on year ("the most challenged sector" in the entertainment business, according to the Entertainment Retailers' Association). Entertainment as a whole is booming, with digital growth offsetting physical declines across video, games and DVD. Overall, video enjoyed its third successive year of growth, up 7.5 per cent in 2017 taking the total market value to £2.69 billion. Across video and its two home entertainment companions, music and games, the story was even stronger – up 8.8 per cent to £7.24 billion. By BASE definitions, the audio visual industry, including theatrical, was up 4.4 per cent and is worth nearly £11 billion. According to BASE, ownership is still the element driving success in video, with 38 per cent of value coming from people buying digitally or physical to keep, with 62 per cent from renting or streaming. More than half of transactional spend comes from physical sales across disc formats. Commenting on the figures, BASE chief executive Liz Base said: "Screen entertainment means so much more than it ever has done thanks to the wealth of choice consumers now have not only in how they watch content but also how they purchase it. In the context of this deepening choice, the extremely positive figures from 2017 showcase an array of good news stories. Audiences are clearly embracing digital options and the freedoms they afford. At the same time, the strength of physical disc sales figures should not be underestimated – across the board there is a huge desire for event status titles, franchise collection and family-friendly entertainment. Alongside distribution, retail innovation, whether a focus on physical space or digital retail models, has a part to play; as consumers embrace the choice on offer, so the various component parts of the screen entertainment category must rise to the challenge of servicing and reflecting that choice."
Figures for 2017 from retailer body ERA were released alongside those from trade organisations such as BASE and the BPI and painted a similar picture of a business where physical was slowly being replaced by digital. Its statistics dovetailed neatly – figures that showed the near nine per cent rise across entertainment showed that the business was growing at four times the rate of the wider economy, with UK GDP increasing at less than two per cent. It suggested that physical sales decreases had slowed to half the rate of 2016, with DVD down by 18 per cent and Blu-ray by a little less, at 11.4 per cent. Digital was up more than 22 per cent in video. In other areas, vinyl, as widely reported, was again the key growth area in terms of physical, while in games physical also returned to growth. Commenting from the retailer side of the fence, ERA's Kim Bayley said: "This is an historic result which demonstrates the benefits of innovation and investment in new technology. New digital services are bringing ever increasing numbers of the UK population back to entertainment with 24/7 access to the music, video and games they want. In the past the growth of the market tended to be dependent on the release schedules of games publishers, film studios and record labels. Now we are seeing a market which is also driven by digital platforms and technologies."
And, as ERA's Kim Bayley went on to suggest, physical does still have a future as part of the sales mix. She continued: "Physical may no longer be the default option for many people that it once was, but it remains a substantial £2 billion business. Where physical really comes into its own is where it offers something distinctive and additional to the content, whether it be the tactile experience of vinyl or the simple fact that physical objects work well as gifts. I remain confident that physical entertainment formats will continue to be with us for years to come."
---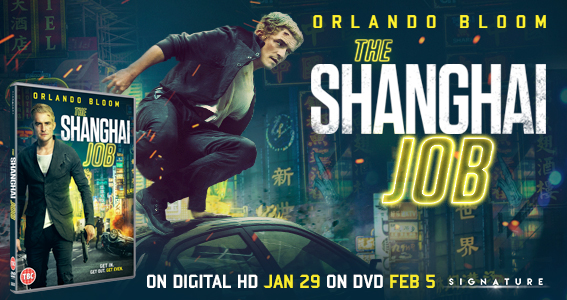 ---
Further comment on the figures came from across the business. BASE chairman and Fox md Robert Price said the challenge now was to ensure that consumers were provided for no matter how they wanted to watch content, calling for collaboration between distributors and retailers to make sure the public's needs were met. He said: "As anticipated, 2017 has been another year of fast-paced, technology-driven change that has seen audiences continue to diversify their consumption. What has remained a constant within that change is the British public's love of home entertainment in all its forms. The challenge going forward is to maximise opportunities for the whole industry and ensure audiences are catered for however they're choosing to view the incredible line-up of film and TV content wrestling for their attention. This means working with physical and digital retailers to the best of our collective ability but it also means embracing and staying ahead of the curve as new technology beds in and develops."
Mention of technology brings us on to figures for the fledgling 4K Ultra HD format, which finished the end of the year on a high, and, as BASE noted, with almost 200 titles now available on the ultra high-definition format and a massive near-300 per cent rise in sales. The organisation pointed to the release of Blue Planet II from BBC Worldwide, now the bestselling title on the most recently launched disc-based format, as well as Warner's Dunkirk, which enjoyed the biggest week one for a 4K release, and, in a fortnight, became the fourth biggest on the format. BASE's own statement said: "Given that 4K UHD sales are rising within the context of a soft launch and without an industry-wide marketing push for the format, figures are incredibly positive, with a year-on-year sales increase of more than 279 per cent as this sector of the market looks to 2018 with anticipation thanks to a raft of content primed for ultra-high definition." BASE also pointed to Apple and Sky's efforts in the 4K arena, noting that the former's 4K iTunes push and the latter's improved offering meant it would be higher up the agenda in 2018.
BASE further highlighted FDA president Lord Puttnam of Queensgate's recent words, reported here, on the 4K improvements. He had said: "Home cinema' has become extraordinarily impressive, and it's getting better every day. Consumers have been quick to upgrade to these significantly improved technologies. [During Christmas 2017] 4K TV sets are reported to be an especially hot ticket. They have quadruple the number of pixels of standard HD – and it shows! Add compact, greatly improved sound quality, and a smart stick, and you have a whole galaxy of content – movies and otherwise – to stream legally, in superb quality."
Last word on the overall industry-wide figures comes from senior home entertainment analyst at IHS Markit, Jonathan Broughton, who said: "2017 saw another year of strong performance from the UK home entertainment sector with growth rates continuing to climb; this year reaching 7.5 per cent. Despite another year of decline in physical transactions, disc remains the second largest market segment; at roughly 70 per cent of the value of subscription. Importantly, the digital transactional side of the market experienced another year of double digit growth with ownership making up the lion's share. 2018 will see higher resolution initiatives helping to push transitional average sale prices to new highs, especially in the increasingly competitive digital space, while in the subscription window increasing monthly fees are indicative of a growing, popular and healthy business model. A strong release slate, which includes: Blade Runner 2049, Paddington 2, Justice League and Star Wars: Episode VIII – The Last Jedi should ensure that 2018 continues to see consumer spending on home entertainment."
---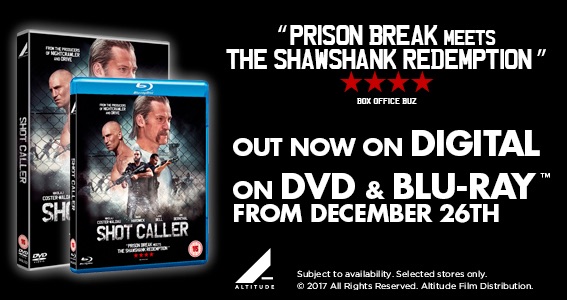 ---
So what of the individual titles that performed in 2017? Disney had the year's two top sellers according to the Official Charts Company figures, with the live action take on Beauty And The Beast shifting 1.55 million units in both physical and digital formats, while runner-up was Rogue One: A Star Wars Story. Interestingly, the splits on the two were wildly different – 74 per cent of Beauty's sales were on DVD, with the rest split equally between download and Blu-ray versions, while more than a third of Rogue One's sales came from Blu-ray. Every title in the top 10 bestsellers sold more than 500,000 units. Commenting its success, Dean Pappadakis, category and commercial director, Walt Disney Studios Home Entertainment, said: "If 2016's live action remake of The Jungle Book showed that Disney can reimagine bona fide classics for a new audience, then 2017 was the year we really ran with that approach. Many would have considered the original, animated Beauty And The Beast untouchable and few could have hoped that Rogue One: A Star Wars Story would turn out to be the modern classic it now clearly is. Audiences embraced both titles and their enduring love for the respective source materials became a strength for these superb productions that have collectively gone on to tell a heartening story in terms of continued audience engagement across the video category as a whole."
In terms of market shares, Universal once again topped the charts, both in value terms (18.2 per cent) and volume (19.7 per cent). Buoyed further by its output deal with Paramount, the major boasted a hugely varied slate, taking in everything from Get Out through to Paw Patrol, Mrs Brown and her boys to Conor McGregor, Sing to the Fifty Shades franchise and Transformers to Scarlett Moffatt. Commenting on its success, Universal's Ian Foster, regional managing director, UK and Japan, paid tribute to the team at the studio for helping it achieve its market leading position. He said: "We are delighted to be confirmed as the leading studio for both value and volume over 2017. Our diverse slate of Universal Pictures and Paramount Pictures titles offered something for all tastes. The number of our releases selling in excess of 100,000 units is a credit to the variety and high quality of our titles, the hard work and talent of the teams bringing them to market, and the superb support of our retail partners."
Warner scooped the highest share for Blu-ray in both value and volume terms (the former more than 21 per cent, the latter almost 19 per cent), boosted further by Dunkirk, which enjoyed the biggest ever week one or a 4K Ultra HD release. The bestselling 4K release of the year was Blue Planet II which capped another strong year for BBC Worldwide. Rhidian Bragg, head of sales, consumer product at BBC Worldwide, said: "It's been a great Q4 for quality TV, demonstrating that strong TV content continues to hold great value to both fans and our retail partners.Off the back of the hugely successful Blue Planet II series, it's great to see all the various product releases delivering. We're especially pleased to see the performance of the Blue Planet Collection which outperformed the previous year's Planet Earth II Collection release. Natural History content continues to stand out as leading the way in terms of quality and we were delighted to see Planet Earth II UHD top the 4k/UHD finish 2017 as the biggest selling 4k/UHD release. We are also pleased with the performance of Peaky Blinders 1-3 as it drafted against the brilliant series 4 transmission. Retail support and their proactive response to deepen its distribution helped the title achieve over 90,000 units in Q4, reinforcing the strength of great TV and the importance to all of maximising every opportunity."
The TV sector in 2017 was topped by Game Of Thrones, which further demonstrated its dominance of the sector with another slab of sales, this time achieved in a relatively short space of time (250,000 units of the seventh season and complete box set in a matter of weeks), with sales of 710,000 across the franchise. Commenting on its success, HBO's Grace Alexander said: "We're so pleased to see Game of Thrones ending the year on such a high, it continues to exceed expectations across the board and puts us in great stead for the eighth and final season!."
Acorn was another company mentioned in dispatches for its strong TV slate in 2017, not least with Line Of Duty proving to be one of the year's biggies. Commenting on its success, Acorn md Stuart Shaw said: "2017 was a superb year for Acorn. We had our best performance in half a decade and head into 2018 in great shape to continue growing our business as we pick up more rights. Our share of the TV market was at its highest level ever. Two stand-out titles among many for us last year were Line Of Duty series 4 (the one with Thandie Newton and a chain saw) which beat our already high expectations; however, that was not the highest overachiever of the year. We had to wait for that until the week before Christmas when our little BBC4 comedy, Detectorists series 3 launched. The critical acclaim was universally positive and the retail performance was outstanding with 12,000 units across the two SKUs in its first week, and over three-quarters of those being of the box set."
And then, of course, there was Micky Flanagan, who, as noted here previously, showed there was life left in the comedy DVD market yet by outstripping last year's biggest special interest release by more than 100,000 units. Spirit's Frank Cirillo said: "We at Spirit Entertainment are thrilled with the success of Micky Flanagan in Q4. Aside from taking the top two places in the Christmas stand-up DVD charts, we were delighted to enter the overall DVD chart at number three, and five weeks later finish behind only Dunkirk. In many ways this was thanks to the sustained retail support given to us, which ensured that our extensive PR and marketing campaign was replicated by excellent profile and availability in-store and online. Ultimately, it reinforces the fact that a great comedian can still capture (and grow) the demand for stand-up comedy, that the special interest category is exciting and vibrant and that we still enjoy a substantial gifting market in DVD."
There's a breakdown of some of the key 2017 facts and figures on our website here http://www.theraygun.co.uk/?p=7084, with more due shortly in terms of top 10s and other charts, with more reaction to the 2017 figures due in next week…
---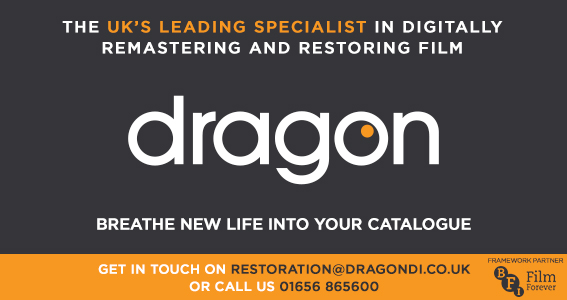 ---
What's been happening since the year end then? Well, Dunkirk has been at number one since its release and, according to the Official Charts Company, it's also heading for the same position this week, making it likely to be three on the trot. By the end of its first two weeks, it had sold almost 650,000 units. Signature has enjoyed a strong post-Christmas performance, Jungle is showing in the midweeks this time around according to the Official Charts Company, following hot on the heels of The Rise Of The Footsoldier 3. Here's the company's Claire Loewenthal on Footsoldier's ongoing performance: "Rise of the Footsoldier 3: The Pate Tate Story was released on Blu-ray and DVD on Boxing Day (following its successful day and date release in November) and rose to the top of the charts to be the second biggest new release that week (behind multi-million box office triumph American Made and even beating theatrical triumphs The Limehouse Golem and Logan Lucky), proving that the ruthlessly real life story from Essex is still a thriving franchise. With Signature's track record in this genre and with our unprecedented access to the cast and crew we were able to create a campaign to rival any studio release. And with the oh-so important interaction with the Footsoldier fans, we were able to recruit our audience over a year ago and kept the momentum up until release last week. Not only did we have the campaign, the fans and a film that ticked all the boxes for this genre, we had the support from our partners who believed in the release as much as us. With unbelievable set up across physical and digital platforms, we are delighted with the films performance and have once again proven that there is an insatiable appetite for well made British crime films."
And this week, one of the fastest out of the blocks is the third outing in the Jeepers Creepers franchise, proving to be another hit for 101 Films, in at four in the Official Charts Company's midweeks. The company's Tim Scaping said: "We're delighted with the result on Jeepers Creepers 3, but not surprised, as there has a been a great deal of interest from media and fans alike. This is testament to the enduring appeal of both the franchise generally and the Creeper itself; an icon of 21st century horror."
Internet phenomenon made flesh
This looks a hoot, as Cage goes even more over the top
To subscribe to The Raygun newsletter, please email

info@theraygun.co.uk
with subscribe in the subject matter
To unsubscribe, email

info@theraygun.co.uk

with unsubscribe in the subject
For editorial or advertising queries, contact

tim@theraygun.co.uk