IMITATION GETS SINCERE CONSUMER FLATTERY…
…SAINSBURY'S CLUED UP ON RELEASE
MORE LIGHT FOR SIGNATURE…
INSURGENT WOWS FANS AT PREMIERE
TRUST UNVEILS AVENGERS AD
LIONSGATE GIVES US THE HORNS
INTERSTELLAR BIGGEST SPEND OF 2014
FACT RENEWS CRIMESTOPPERS LINKS
---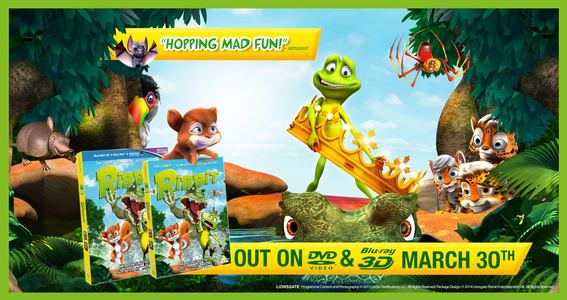 ---
If you can't read this newsletter or see the ads, pl
ease click
here
It Was A Good Week For...
The Imitation Game, cracking the code at retail…
It was a bad week for…
Spain, where a whopping 88 per cent of material viewed online is illegally streamed…
Star performer of the week thus far, heading into Mother's Day, has been Studiocanal's Benedict Cumberbatch starrer The Imitation Game. The release, on Monday March 9, has got off to a bright start, aided in part by a novel PR wheeze which saw a Cumbercube – a Rubik's Cube made up of pictures of the star from the film – being sent out to key journalists and proving to be hugely popular with the press, getting Tweets and other social media publicising the release (see
here
and
here
for more). Commenting on its first days on sale, speaking towards the end of the week, Studiocanal's Kelly Morris said: "We're thrilled with how well The Imitation Game is doing so far this week and we still have Friday and Saturday Mother's Day gifting sales to go. With a TV spot in Gogglebox [on primetime Channel 4 on Friday March 13] and continued press, outdoor and online activity we're now confident that we'll exceed our forecasts."
The Imitation Game is performing well across the board, with Sainsbury's among those performing well with the title, enjoying a notable success with the title and particularly with its exclusive SKU highlighting its efforts in this field and paying testament to its work not just on the film but on exclusive editions too. Commenting on its success at the supermarket giant, Sainsbury's Danny Gardner said: "At an early stage we recognised The Imitation Game was going to be a key title for us, and its success at the box office only helped elevate its profile. Working with both Studio Canal and Elevation we have created a really strong in store offer which is working fantastically well this week. There has always been a level of expectation with Sainsbury's regarding this type of product and it's good to see that we have delivered on that."
---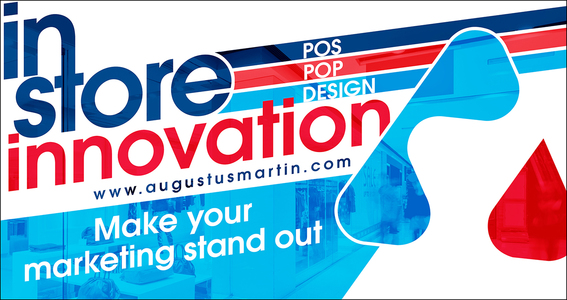 ---
Good news for Signature, which proved that the public's appetite for Nic Cage shows no signs of waning – last week's release of Dying Of The Light selling more than 18,500 in its first week on sale. Monday March 9's release of Assassin, the latest from Danny Dyer, no less, is also performing well in its first week, highlighting the star's return to form and capitalising on his mainstream EastEnders success. This has shifted some 8,108 up until close of play on Wednesday. Commenting on the dual success, Signature's sales director, Gemma Stockley said: "The title's success has in part been down to the great support we have had at retail and shows the strength this genre still, alongside striking packaging and superb marketing campaigns. With more of this genre to come later in the year from Signature, this is a great platform to build further success on, with the likes of Rise Of The Krays still to come."
The double whammy of Signature success stories follows hot on the heels of its recent premium vod success with Predestination and presages another burst of activity from the independent. Robot Overlords is its next theatrical release, with Ben Kingsley and Gillian Anderson starring in this homegrown blockbuster sci-fi family outing. The physical release of Predestination arrives early in April, and following this premium vod success – Signature is fast becoming a specialist in this kind of release – comes Kidnapping Freddy Heineken and Last Knights. Other platform releases arriving on limited theatrical and vod or physical formats include silver surfer flick Elsa & Fred; Bad Lands with Nicholas Hoult, animations Dino Time and Pinocchio, brilliant breakout comedy Dear White People as well as sci-fi teen romancer Frequencies. Commenting on its forthcoming releases, Signature's Gemma Stockley said: "It is an exciting time to be working at Signature. Following the theatrical success of Fairytale, we are releasing this on DVD and digital next week in time for Easter and we have high hopes for its performance, as well as Extraterrestrial – last year's sci-fi shocker theatrical; it shows our extensive and diverse selection of product. 2015 promises to be an exceptional year with the titles we are releasing getting stronger and stronger."
---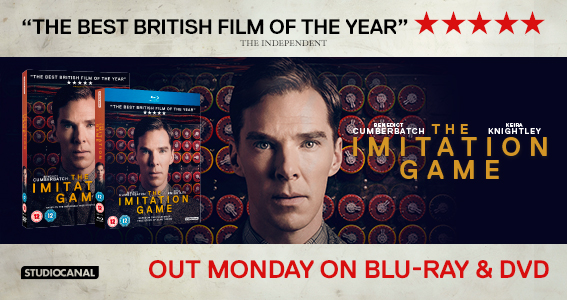 ---
Following hot on the heels of The Imitation Game comes another biggie, Monday March 16 sees the arrival of the penultimate instalment in The Hunger Games, Mockinjay Part I, arriving in physical formats, after making its bow on digital on Sunday March 15. Commenting on the release, Lionsgate's Susie Bould said: "Lionsgate UK is extremely excited about Monday's release of The Hunger Games: Mockingjay - Part 1. We have pulled out all the stops to create a marketing campaign that has a broad reach and speaks to the consumer in a way that truly captures their attention. We launched a competition via vlogger Carrie Hope Fletcher to sing a cover of The Hanging Tree, a key moment within the film, which has already generated over 100 entries of people submitting their own covers. As well as this, we have produced an engaging and powerful TV campaign, a mass mall take over with impactful outdoor ads and an innovative digital campaign. With a special event this weekend to launch the EST on Sunday as well as many more exciting activations to come during launch week we are confident of a great result."
If Q1 at cinemas is all about Oscar contenders and quality films, then, as sure as day follows night, Q2 in home entertainment terms will see some of those awards-friendly films coming to market. Latest to be confirmed is eOne's Foxcatcher, which will arrive on DVD and Blu-ray on May 18. It leads eOne's Q2 slate alongside Gascoigne – the definitive story of the great English footballer being released for Father's Day and marking the 25
th
Anniversary of Italia '90. The company completes the quarter with a strong line-up of TV titles and very commercial DTV releases. The enhanced TV line-up includes action star Jason Momoa in the first series of police actioner The Red Road and Jamie Bell in political thriller Turn: Washington's Spies, both due in April. In the same month there's Laurence Fishburne in smart sci-fi film The Signal and found footage horror Exists, both of which boast commercial potential. There's more sci-fi in Mankind's Last Stand, while more popular genre fare comes in the shape of mud and blood Viking actioner Northmen. Into May and contrasting with that is new children's franchise Tilly And Friends: Princess Tilly, ahead of the aforementioned Foxcatcher ("One of the best thrillers of the last year, our campaign will build on the intrigue created in this shocking true story".) More TV comes in the shape of Halt And Catch Fire Season 1, which looks at the PC revolution, in May and, into June, the 14
th
outing for CSI Vegas. Ahead of Father's Day comes more strong DTV fare in the shape of supernatural horror Out Of The Dark and East meets West gang warfare in Return Of The Green Dragons, about Chinese American gangs in New York and boasting master directors Andrew Lau and Andrew Loo at the helm. As if that wasn't enough, there's also Ryan Gosling's directorial debut in the shape of Lost River. Commenting on slate, eOne's Tim Westbey said:"Our Q2 line up has great variety, led by Foxcatcher and the eagerly anticipated Gascoigne - two exceptional films which are sure to excite audiences."
Sticking with eOne and Wednesday March 11 saw us heading to London's Leicester Square for the world premiere of Insurgent, the second film in the Divergent series. If anyone doubted the potential of this teen-and-beyond franchise (and sales of the first film, Divergent, should have quelled those), they only needed to see the reaction to the film's stars Shailene Woodley and Theo James - screaming fans both inside and outside the cinema. The high profile release and accompanying brouhaha should give a boost to the first film and things are shaping up nicely for both Insurgent's home entertainment later this year and the rest of the franchise too. Commenting on all things Divergent and Insurgent, eOne's Jeff Suter said: "The whole Divergent franchise continues to go from strength to strength - book sales are strong and we are now in the key drafting phase for the Divergent DVD. The Divergent Series continues to be a key property for eOne and we're excited for the forthcoming DVD release in Q3."
Talking of trips to the cinema, anyone who's been to the cinema in the past seven days or so, might have seen the latest Industry Trust For IP Awareness trailer. The latest thrust of its Moments Worth Paying For campaign also sees the Trust unveiling its new tagline – Book, buy & watch – for

FindAnyFilm.com

. The cinema spots will be further supported by online and outdoor activity. DIsney's Lee Jury said:
"The Walt Disney Company is delighted to support the Industry Trust's continued effort in educating consumers on the value of Film. It has been a pleasure to work with them once again to develop and produce this latest trailer featuring content from Marvel's Avengers: Age of Ultron; using the spectacular visuals to inspire audiences in making the legal choice when it comes to content." Chief executive at the Trust
Liz Bales said:
"It's wonderful to be working with Marvel on another Moments Worth Paying For trailer. Their titles are always a perfect fit for the 16–34 year old filmgoers; making this trailer impactful and engaging whilst still informing audiences on where they can book, buy and watch." We'll have the ad up on our site soon…
We've already mentioned one big Lionsgate title due on Monday March 16 in the shape of The Hunger Games Mockinjay Part 1, but there's also another one in the shape of Horns, the Daniel Radcliffe starrer in which he moves as far away from Harry Potter as he's ever been. Commenting on its release, Lionsgate's Claire Richardson said: "National treasure, Daniel Radcliffe, takes on a very different role in Horns; with risqué, quirky and daring subject matter that demands something a little different from its marketing campaign. Targeting both fans of the book by Joe Hill and fans of the horror and supernatural genres, our activity aims to showcase the shocking scares and brilliantly dark comedy. Media includes online activity with Wikia to target cast and genre fans and TV activity targeting fans of sexy supernatural TV and films. The sssspectacular PR includes ssssnakey shenaniganssss with a screening of the film in association with Fright Fest during the week of release."
Back to some Q2 titles and on to the BFI, which has unveiled its titles for April and May in one go. The former month includes a limited edition box set featuring collected works from legendary director Carl Theodor Dreyer, as well as a collection from experimental filmmaker Bill Morrison and Kurosawa's Rashomon. May has New German classic Germany Pale Mother and Charlie Chaplin: The Mutual Films 1916-1917. Giving a bit more detail and commenting on the slate, the BFI's Georgia Grey said: "BFI's releases for Q2 are focused on bringing world cinema classics to Blu-ray for the first time. Given their popularity and status, it's hard to believe that so many outstanding films by such luminaries as Chaplin, Dreyer and Kurosawa have not yet been released in High Definition editions, so we're extremely proud to be able to be able to satisfy the many passionate advocates of these timeless classics. As we continue in our mission to bring a host of previously unreleased BBC TV titles to DVD, it was a real coup for us to be able to announce a box set of the classic 1960s Sherlock Holmes series, starring the great Douglas Wilmer. With the new-found popularity of the Sherlock brand, we anticipate that this extras-packed DVD premiere will excite fans of all ages."
Some fascinating figures from Target Media, which has just published its annual analysis of the theatrical market and spending by distributors. The company has compiled all manner of facts about marketing in this sector (sadly, the disparate nature of home entertainment, issues such as retailer ads and tagging, generic ads and other issues make it much harder to publish figures for the video business), revealing that the biggest release in 2014 in terms of media spend was Interstellar., with an estimated £3.9 million spent on the campaign, some 18 per cent more than the next title (The Lego Movie). Best return on investment was The Inbetweeners 2, with a £1.9 million spend helping the film to its mammoth £33 million box office haul. Fox was the highest spending theatrical distributor. All told, Target said the film industry spent a little short of £189 million on advertising last year, 2 per cent own on 2013 figures. You can see more
here
.
Big week for HBO, certainly over in the US, as it unveiled its plans for HBO NOW premiering in April in the States. Apple customers will now, for $14.99 a month, be able to watch every episode of "the best of" HBO programming, including the fifth season of Game Of Thrones. As Apple senior vp Eddy Cue said: "HBO NOW offers a new generation of HBO fans many of the best TV programs in the world without a cable or satellite subscription. Now, with the same simplicity as buying an app, customers can subscribe to HBO NOW and instantly start viewing their favoUrite HBO programs as they air—this is huge." It came at the same time as the company announced plans to simultaneously broadcast the first episode of the fifth series of Game Of Thrones in almost every country around the world – except the UK, where Sky Atlantic will air it a few hours later than its US transmission…

Good news from the Federation Against Copyright Theft, which has renewed its close links with the Crimestoppers organisation. One in five pieces of intelligence assessed by FACT investigators comes from the charitable group, while one in five of those are investigated. More than three of four calls to FACT now concern digital crime. The renewed commitment will see the two organisations continuing to work closely together going forward. Crimestoppers director of business development Rodger Holden said: "Intellectual Property theft is not a victimless crime. The creative industries actually support 1.68 million jobs in the UK and account for over 5% of the UK economy making their protection vital." FACT director of communications Yvette Dore added: "The intelligence that we receive from the Crimestoppers' bureau greatly contributes to our work at FACT – both as the starting point of new investigations and by filling in intelligence gaps or corroborating existing intelligence in on-going investigations."
QUOTE OF THE WEEK
"The level of piracy in Spain is overwhelming. Therefore we are asking that illegal pages are blocked like they are in France, Italy and Germany… countries which see cultural consumption as a means of economic growth."
Coalicion de Creadores director Carlota Navarrete commenting on a GfK report which suggested that Spain is one of Europe's piracy hotspots, with 88 per cent of all content watched being streamed illegally…

AT THE MOVIES
The Second Best Exotic Marigold Hotel continued its run atop the UK box office chart, it had taken in more than £8.6 million by the end of its second weekend. New entries included Chappie with more than £1 million; Still Alice, with more than £400,000 and Unfinished Business with just under £400,000.

Least surprising news of the week – so unsurprising that we were initially convinced it had already been announced – was Disney's revelation that Frozen 2 was in the pipeline. Yes, there will be a sequel to the record-breaking, all-consuming animated monster (4 million plus units sold in the UK, and counting). All we can do is sympathise with parents and parents of children who've not yet been born, who will be pestered into oblivion in years to come by the demands of another generation of fans of Elsa and co. On the plus side, new songs and new content makes a change from Let It Go et al…

Is it just us or is there so much news about Star Wars permanently being drip-fed to unwitting geeks and franchise fans that it's actually all becoming a little bit confusing? Each new announcement is met with another wave of interest in something that's not going to be happening for, well, in the case of the standalone Star Wars film with director Gareth Edwards at the helm, almost two years. His offshoot film will now, it has been revealed, arrive in cinema sometime in December 2016 and will be called Rogue One. Beyond that, we haven't even got Episode VII out of the way, but Disney has revealed that Episode VIII will arrive almost 40 years to the day since the first film opened in the US – May 26, 2017. It will be directed by Rian Johnson…

And to make it a trio of Disney-related stories, the studio is continuing its raft of live action films based on its animated properties. The latest? Tim Burton directing a take on Dumbo. Animal welfare groups have, since the announcement, been trying to persuade him to alter its original ending to make it more animal friendly…
TWEET OF THE WEEK
Follow us on

www.twitter.com/theraygun

, for pictures of our Cumbercube and other such items…


TRAILERS OF THE WEEK
Outstanding trailer for theatrical return of Blade Runner…
More kids' stuff from Pixar…
Proper 70s style disaster flick…
To subscribe to The Raygun newsletter, please email info@theraygun.co.uk
with subscribe in the subject matter
To unsubscribe, email info@theraygun.co.uk with unsubscribe in the subject
For editorial or advertising queries, contact tim@theraygun.co.uk