ERA SPOTS "GENERATION RENT"…
…BUSINESS COMES FULL CIRCLE
…AS RHAPSODY MAKES MORE MUSIC
HOME IS WHERE THE HEART IS
FAMILY MATTERS FOR LIONSGATE
…AND PICKS UP JACKO SHOCK DOC
SPARKY'S SHARK HAS SOME BITE…
…AND INDIE HAS A BIG FOOTPRINT
PARKLAND OPEN FOR BUSINESS
JUST WHAT DR SEUSS ORDERED
BASE INSIGHT LOOKS TO THE SKY…
TRAILERS OF THE WEEK
---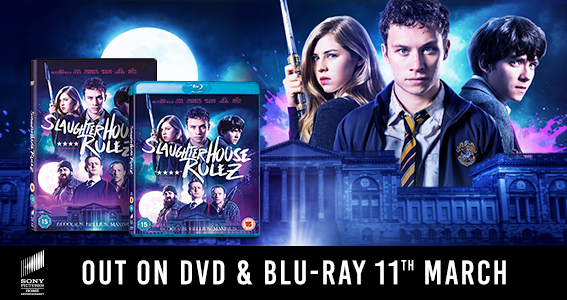 ---
If you can't read this newsletter or see the ads, please click here. We've been away for a few days for half term, hence the late running…
It was a good week for… Rental. Now the in-thing, again, according to ERA…
It was a bad week for… High street retailers – consumers know using Amazon might threten them, but still they continue, according to Mintel…
We are, retail trade body ERA noted this week with the publication of its annual yearbook, a nation of renters and subscribers. For with news included in the essential guide to the entertainment business, music subscription services now account for 62 per cent of recorded music revenues, joining video and games as being the dominant force. In the music sector, it's the likes of Spotify, Deezer and Amazon, for video read Netflix, Amazon Prime and Now TV – the yearbook noted that svod revenues rose by 31 per cent in 2018 and make up 55 per cent of total rentals. ERA ceo Kim Bayley said:
"This is a significant moment. For the first time since the birth of the modern entertainment business in the late 1950s, more revenue is coming from payments for access rather than purchase in all three sectors – music, video and games. New digital services have created a Generation Rent for whom access models seem natural. It is nothing less than a revolution in the entertainment business."
The ERA Yearbook highlights how, back in 2001, when Blockbuster was still a force, IHS Markit figures show the physical video rental market was less than half a million pounds.With the addition of games and music it is now worth £4.5 billion annually, with video coming back full circle to be a rental dominated business. ERA ceo Kim Bayley said: "Innovation and investment by digital services and retailers has literally proven a lifesaver for the video, games and music businesses, creating new business models and supporting jobs across the UK creative industries." Other figures included a look at physical, where, after console games, DVD is still a force (worth £466.9 million), with Blu-ray at £130.4 million, below CDs but above vinyl. Supermarkets, it further noted, still account for 40 per cent of the physical video market.
---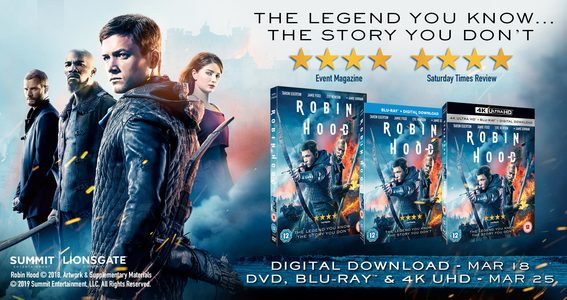 ---
Freddie Mercury and Queen may have preferred riding their bicycles, but Fox wisely used a truck to go on a tour of the UK to mark the physical release of the already record-breaking release of biopic Bohemian Rhapsody. The major commandeered the Amazon Treasure Truck to visit three cities over the weekend as the title arrived in stores and online on Monday March 4. It was a home entertainment first as Fox joined forces with the retailer, charting a course that took in London, Birmingham and Manchester over what Fox joked was a "three day-o!" tour, with the partnership reaching more than 25 million people, and was Amazon's biggest treasure truck activity ever. A replica concert ticket gave consumers access to the truck, with a code giving out free prizes ranging from t-shirts and tote bags through to a Yamaha digital piano. Brands such as Kaspa's Desserts, serving rock star waffles, and grooming company, with a photo booth, were on hand to further liven up the proceedings, while customers were also treated to an exclusive clip of the band's Live Aid performance excised from the film but appearing as an extra on the home entertainment release. Fox PR and partnerships manager Rosalee Todd said: "With the key strategies of our home entertainment campaign being inclusion, emotion and of course the music we really wanted everyone up and down the country to celebrate the release with us and what better way then bringing a 3 day foot-stomping event to rock the nation."
The activity helped get the film off to a strong start on its physical release following the much talked about, record-breaking digital release. There were no repeat records set, but, from what we've heard, it's been selling through strongly as a physical release. Fox had revised the forecasts on the back of the theatrical performance, but was, at the time writing, thought to be well ahead of those. It was at number one on the Official Film Chart again this week – and again, the listing, released on Wednesday, only went up to Sunday evening, ahead of its physical bow, meaning its certain to hit the top slot again next week. It was, retailers said, not at The Greatest Showman numbers – what is, apart from the Showman itself – but had acquitted itself well and was enjoying blockbuster sales. As HMV's Andy Anderson said: "Sales have been very good, it's up to the level of what we would do on a Marvel or superhero film." More next week…
As noted above, Bohemian Rhapsody was still ahead on the Official Film Chart, some 30,000 ahead of its closest rival A Star Is Born. With another musical, The Greatest Showman, still on the top 10, it's still a very musical-themed charts. It's also strong for Universal too – with the new Halloween up to number three on the back of its physical bow, and The Grinch a new entry at number five on digital sales alone, and with Johnny English Strikes Again at six and First Man at nine, it's a good week for the major. Hunter Killer, featured here last week, is at number four and the other new entry is Disney's The Nutcracker And The Four Realms.
---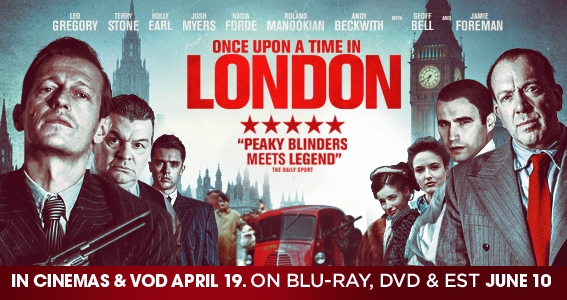 ---
Sticking with the charts, albeit this time on the TV side, and currently at number one as we write this, ahead of the likes of BBC's big budget Les Miserables and ITV's Vera, is the Australian Downton Abbey, aka A Place To Call Home. As well as taking the top slot on the TV listing, the complete box set, featuring all six series of the daytime TV series, is at number six too, furthering the series' dominance and upping its value as well as volume contribution. Commenting on the success, Acorn md Stuart Shaw said: "Nearly five years ago Acorn spotted an opportunity for an unknown show which was to be hidden away on BBC Two Daytime. Audiences were immediately captivated and Australia's answer to Downton Abbey won itself a promotion to BBC One while consistently growing DVD sales for Acorn year on year. We're very proud that A Place to Call Home beat such stiff competition to win the top slot last week. With many thanks to Debbie Murray at Aim Publicity and the show's star Marta Dusseldorp who willingly gave her time for press interviews to promote the release."
Over on the theatrical side, plaudits go to Lionsgate, for its wrestling-based feelgood family comedy Fighting With My Family. Based on a Channel 4 documentary about a wrestling-barmy Brit family who ended up spawning a WWE superstar, it is directed by Stephen Merchant and boasts the involvement of special guest star Dwayne The Rock `Johnson. It took more than £2 million in its opening weekend, making it the number one title at UK cinemas. Given the track record of the likes of Johnson and the WWE on home entertainment formats, its theatrical success bodes well for its eventual home entertainment release. Commenting on the performance, Zygi Kamasa, ceo of Lionsgate UK said: "Everyone at Lionsgate was enchanted by the story Stephen told about Paige and her family. We were thrilled when exhibitors and press shared our enthusiasm as we geared up for release and now couldn't be happier with how UK cinema-goers have responded this weekend."
Loads of talked about TV was on in the UK this week. On the comedy side, Phoebe Waller-Bridge's Fleabag returned to screens for its second series and Dazzler Media is preparing for the home entertainment release set to follow. The first series gradually built over the transmission and beyond, whereas this one arrived with plenty of built-in awareness, the first episode was met with a welter of five-star reviews. Commenting on its April home entertainment release, Dazzler's Paul Holland said: "I don't think we can meaningfully add to the all round adulation and praise this series have got.. as soon as we saw episode one of series one, we loved it acquired it and have been enjoying its success ever since. Who could have ever doubted a comedy drama based on the laughs you get from loneliness, break-ups, disappointment, shit boyfriends, crazy siblings and death wouldn't be amazing. Comedy at its dazzling best and the first episode of series two sets this up to the one of the major TV events of the year."
The other most discussed telly was the Michael Jackson documentary, Leaving Neverland, which aired over two nights on Channel 4, alongside acres of coverage across all media, and in the face of fierce protests from Michael Jackson
weirdoes
, sorry, fans, who as well as picketing venues launched their own marketing and bus side campaign proclaiming the star's innocence. The furore will aid the release due from, again, Dazzler Media, with the date set for a week after Fleabag, on April 22. Commenting on the release, again, the company's Paul Holland said: "This is the most talked about documentary in the world this past month its hard to find a media outlet not featuring it. As a publisher committed to bringing the best documentaries to the market, we believed that this warranted a release and provide those that missed it on TV or wanted a permanent record of a seminal documentary an opportunity to own it."
---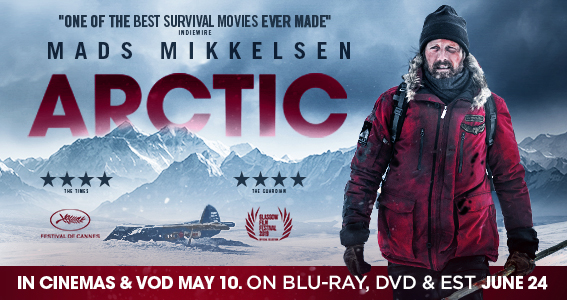 ---
To the Charlotte Street Hotel in London's Fitzrovia for a press screening of the forthcoming Sparky Pictures release Sharkwater Extinction. We featured the film last year on its high profile and Royal princess-supported premiere and the film went down a storm with the critics and diving magazines and others present. It's due at cinemas on March 22 and represents the first release due from the company founded by industry stalwart, former Icon chief and HMV head of video Ian Dawson. Don't just take our word for it, however, as this documentary about the despicable trade in shark fins for soup is earning raves around the world As Variety noted: "A testament to its maker's staunch belief in the cause of shark preservation, it's a plea for transparency and conservation whose gorgeous 4K cinematography should make it an enticing proposition for nonfiction cinephiles and activists alike."
Meanwhile, Sparky is now lining up its next release, the wonderfully titles FrightFest hit The Man Who Killed Hitler And Then The Bigfoot. The film is more than just its title though, and has earned rave reviews since its premiere at the horror film festival last year. It stars veteran Sam Elliott and Poldark hunk Aidan Turner as the same man who murdered the dictator and the creature, and will appear at cinemas for a limited theatrical run and on DVD and digital download from April 15. Commenting on the release and deal inked with producer Epic Pictures, Dawson said: "Director Robert D. Krzykowski has crafted an epic, inventive fable to entertain and enthral audiences lead by the standout performances from its Sam Elliott and Aidan Turner. We are delighted to be working with producer Patrick Ewald and the Epic Pictures team on such a great film".
Another independent making its first steps in the business after opening its doors for business last year is Parkland Entertainment, the company set up by former Arrow staffer Tom Stewart under the stewardship of Parkland supremo John Cairns. As Stewart told The Raygun: "Parkland Entertainment has been incredibly busy since we launched the company last September, carefully setting up an infrastructure that's now in place and we're very excited to be working alongside the talents of so many excellent companies and personnel that I've known for many years who'll be supporting in the all important production, sales, marketing, distribution and publicity." Its first title, Scotch The Golden Dram, arrived in cinemas on Friday March 8, it'll be followed by a film looking at Man City goalkeeping legend Bert Trautmann in The Keeper (April 5), Brian Cox in Rory's Way (May) and June release starring Bill Nighy Sometimes Always Never. Also in the pipeline, as mentioned here before, is The Public starring Emilio Estevez, with more titles due to be announced shortly. In keeping with the prevailing mood among many, all Parkland titles will have full theatrical windows, meaning the likes of Scotch and The Keeper will arrive in September, with more due in Q4 and into 2020. Commenting on its first theatrical release Scotch, released in partnership with Munro Films, Munro's Jane Smith said: "he film was shot entirely on location in Scotland, a strong selling point, and allowed us to forge a beneficial association with Visit Scotland. Our outreach also extended to working with some of the distilleries featured in the film, who have a direct hotline to whisky fans, something not to be sniffed at. Small whisky bottles gifted by one of the distilleries were given out in press packs at the Glasgow Film Festival programme launch, and offering whisky tasting experiences with some of our screenings has helped us reach non-festival and non-cinema audiences."
---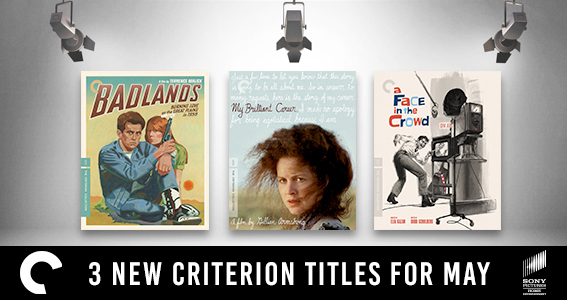 ---
Some more Q2 business now and we've been speaking to Lionsgate, currently enjoying the number one film at UK cinemas as noted above, and the distributor has a varied slate on offer, including tongue in cheek horror, alongside Keanu Reeves and current video home entertainment star Gerard Butler, among others. Here's the company's Kirsten Sweeney on its forthcoming titles. She said: "Kicking off Lionsgate's Q2 will be Leprechaun Returns which will be released as a double pack with the original 1993 cult classic Leprechaun – PR for the title will be highlight the tongue in cheek fun and April Fool's release date. Family film Dolphin Kick releases on the same date, with a PR focus on parent bloggers and kids' magazines ahead of the Easter holidays. Also in April, Keanu Reeves returns to sci-fi with Replicas which will be supported by strategic PR and media to capitalise on the buzz around the John Wick 3 theatrical release. Powerful period biopic Colette, starring Keira Knightley as the Belle Époque era novelist, releases in May and will be supported with a robust PR and media campaign. Lionsgate are planning to pick up the successful collaborations from theatrical for media drops and a book partnership. Gritty crime-drama Destroyer will look to the Crime/Thriller audience to broaden the campaign from the awards focus at Theatrical. Rounding off May releases is The Vanishing, based on the true story of Flannan Isles Lighthouse disappearances, the film stars Gerard Butler and Peter Mullan and will target fans of Thrillers as well as fans of British cinema via a multi-channel media campaign. Lionsgate's line-up for Father's Day includes two new titles and the return of a cult classic. Chasing Perfect is a stylish documentary about iconic car designer Frank Stephenson, positioned as a must see for car lovers, the PR campaign will be run by a specialist car agency to engage with the core audience. The Kid is an exciting Western with an all-star cast including Ethan Hawke, Dane DeHaan and Chris Pratt – an action-packed spin on the classic tale of Billy the Kid, positioned perfectly for gifting. Rounding out the Father's Day line-up is the re-issue of Lock, Stock And Two Smoking Barrels which will be widely available for the first time since 2014."
Over on social media, Eureka was highlighting its May releases to usual interest from devotees of the independent as well as its excellent Masters Of Cinema imprint. Here's the company's Marcus Garwood on its forthcoming titles. He noted: ""A bit like a blushing bride we have something old, something new and we're bringing it to Blu-ray this May. Starting with the new on our Montage Pictures offshoot label we have a highly original and multi-award-winning film from Estonian Director Rainer Sarnet called November. Smashing it on the film festival circuit, November is a delicious hybrid of comedy, horror and fairy tale and also stars Dieter Laser or 'Human Centipede' fame. 1967's The Night Of The Generals, starring Peter O'Toole and Omar Sharif amongst others is next and makes its UK debut in the UK on Blu-ray along with a limited collectors booklet (available for the first print run only). Fritz Lang completes May's line-up with The Woman In The Window entering the Masters Of Cinema series and making its UK debut on Blu-ray. One of the first films to be called film noir by French critics this 1944 gem is an essential purchase for fans of the genre."
---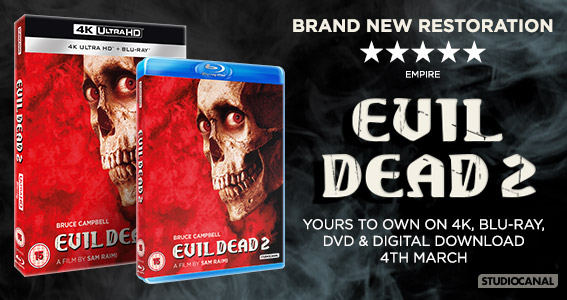 ---
Due on Monday from Universal and, as noted above, already making a showing thanks to its digital release, is The Grinch, the new animated take on the Dr Seuss classic featuring the voice of Benedict Cumberbatch among its cast. The physical release features three new mini-movies, featuring The Grinch's dog Max and another universal franchise, the minions, with the extras featured in all TV spots and other media. Universal also has a "robust digital campaign" while PR includes a tie-in with World Book Day and events surrounding it. Product manager Alicia Cho said: "If you love Illumination and the minions, you will love this new adaptation of The Grinch. Both funny and heartwarming, it is the perfect film for the whole family."
Some amazing research from Mintel, which this week revealed that almost nine in 10 British consumers use Amazon in some form or another. A greater proportion – 21 per cent – have increased their baskets at the online retailer over theyear, with only 13 per cent using the service less. Seven out of 10 customers shop once a month, and 17 per cent use it once a week. Most heartening is what Mintel calls "hardcopy media" – DVDs, books and games, make up the greatest percentage of purchases, 39 per vent, ahead of electrical goods (30 per cent). More than half assume it's the cheapest, and 70 per cent of Amazon shoppers say it's their first destination. Four in 10 have access to Amazon Prime, with a quarter being members and the others sharing access. Scaled up, this would equate to 15 million Prime members in the UK. Even better for Amazon is that more than 60 per cent of 16 to 24 year olds and more than half of 25 to 234-year-olds have access. Most intriguingly, almost half of Amazon users, 45 per cent, believe it is responsible for physical stores closing. Mintel's Nick Carroll said: ""Amazon is a phenomenon of 21st century retail. In a little over 20 years, it has grown to be a retailer that nearly all consumers use. It has achieved this through a relentless focus on customer-facing investment and innovation. Amazon started selling books, but now holds a significant share in almost all retail categories, helped by the incubation of thousands of independent sellers through its Marketplace scheme. The retail giant has expanded far past the bounds of normal retail operations into media streaming, consumer electronics and cloud computing. Amazon has built a platform that customers are both happy to use, and pay for the privilege of doing so via its various subscription services. While most consumers already shop with Amazon, the retailer continues to gain market share by increasing the number of Prime members. That's because Prime members buy significantly more, and across a broader number of categories, than non-members. This is why Amazon continues to add to the list of Prime-exclusive services, with Premier League matches coming in the second half of this year. Regardless of the reasons people join Prime - there is a net benefit for the retail side of the business. Amazon's growth has no doubt wounded rivals, but it is not the 'high street' killer that it is often painted out to be. It has certainly led on, and to a degree enforced, many trends that have come to define 21st century retail, however it is not all conquering at present. Indeed, even if the retailer accounted for roughly 50 per cent of the online market held by online-only retailers, it would only account for around 9 per cent of all UK retail sales. And despite the popularity of online retailing as a whole, the vast majority of all retail sales (82 per cent) in the UK still come through physical stores. This leaves much room for its own growth but equally for rivals to fight back."
It's now less than a week to go until the BASE Insight Forum – the event, held in association with ERA is due to take place on Wednesday March 13 at the British Museum – and the organisation has announced additions to the line-up. Chief among them is Sky Store director Kathryn Lacey, who will be talking about the need to put consumers at the heart of its business. She said: "The topic of consumer focus is of vital importance to the video category at large and so I am delighted to be joining the line-up at this year's Insight Forum. I'll be showcasing how customer centricity has been crucial to driving the continued success of Sky Store and look forward to learning more from the array of insight-driven speakers I'll be sharing the stage with." Also added is Universal's head of customer experience Vicki Davis, outlining efforts to add excitement to the grocery category, who noted: "I'm very much looking forward to giving a quick update on the Project 2020 Working Group and the collaborative work that we have been doing, to bring our fantastic physical product to life within the store environment." Other initiatives, such as efforts to reduce waste in packaging and improving environmental concerns, will also be on the agenda, with BBC Studios' home entertainment director Lesley Johnson commenting: "As a category it's critical we address consumers' concerns about the sustainability and environmental impact of our products. I'm delighted to be joining the line-up at this year's Forum and look forward to providing an update on the work being done by BASE and ERA in this arena."
And the final addition to the line-up, which also includes experts from the likes of Ampere Analysis, Futuresource Consulting, ICMUnlimited and Kantar Worldpanel, comes in the shape of Karen Fraser MBE, from advertising think tank Credos. She said: ""I'll be examining the business critical topic of consumer trust, looking at the fact that certain industries need to understand that how – and how often – we speak to consumers is key in shaping their response to and engagement with businesses. While audiences readily engage with film advertising, there's much to be learned from outside the category, and from how certain audiences are often spoken to. I'm looking forward to a robust conversation, taking in issues of demographics and diversity to better equip us all with insight in a complex marketplace." A few tickets are still available and are free for BASE and ERA members. Contact

vicki@baseorg.uk

for more information and we'll see you there at 8.30am on the dot…
We'll end with a bit of a walk down memory lane to one of the lower points of the past decade. For this week marked six years since the demise of indie outfit Revolver. Once a beacon for creativity and marketing nous among the independent sector, with a guerrilla outlook on campaigns, it ended in ignominy and more. One-time marketing chief at the company Jon Sadler recalled its halcyon days as well as the lower points of its existence in an excellent blog post. The industry stalwart, now running his own consultancy Magus Marketing said in the piece: "It was a high-pressured environment where you felt that you simply had to succeed and, just as things got harder financially, there was the added pressure of suppliers getting understandably agitated about late payments etc. I don't intend to get into all of that here, but no doubt any mention of Revolver will stir a mixture of emotions in the wider trade." You can read Jon's piece here and see our archive coverage of its demise here.
---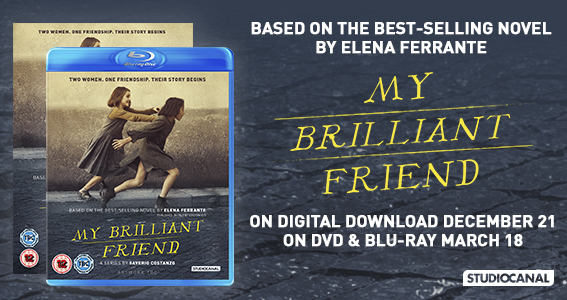 ---
"One of the best defences against [piracy] is certainly having legal product everywhere. If a fan simply can't get you, their mind-set is, I want to watch it, and, if only a pirated stream is available, they will justify that.
"At the very least. we have to create an environment where legal product competes with the illegal product. The legal product will always be the better product."
German football chief Arne Rees on the build it and they will come philosophy against illegal streaming.
Idris Elba is joining the superhero clan after Dc and Warner executives moved swiftly to replace Will Smith in the forthcoming Suicide Squad sequel. Smith is exiting the role of Deadshot I James Gunn's new take on the super villains who are forced to do the government's bidding. Within days Gunn, who is said to have finished the script, had met Elba, who was both his and the studio's first choice to replace the star. And it went so well, the lawyers are now negotiating the deal according to those in the know. The film is due in 2021.
One thing Will Smith looks likely to turn to, however, is the biopic in King Richard, the biopic about the rise and rise of tennis champs Serena and Venus Williams. Richard is, of course, their dad, a man who wrote a mammoth document plotting their future careers as tennis stars when they were little more than toddlers. He also dragged them up from the streets of Compton to the centre court at Wimbledon and beyond. Smith is said to be close to taking on the role…
Don Winslow's Cartel trilogy of books are a multi-layered, sweeping vision of Mexico and America's ongoing war against drugs and violent crime, personified as a feud
Between a gang boss and a law enforcement agent spread across five decades. So it's no surprise to see that after Ridley Scott's plan's for a feature faltered, it's now heading to TV screens. FX is in the frame for a series that should do justice to the books' scope, with Scott now executive producing.
Amazon going all out on this…
No LCD Soundsystem, sadly…
Here's Hitler and Bigfoot…
You're on The Raygun newsletter mailing list, which has been running for eight years, because you requested it, have been recommended to us or sent us emails. You can unsubscribe at any time, if you're daft, using the link elsewhere or by emailing as below. But of course, you don't want to do that, do you? We don't share your information with anyone else, we don't like cookies and we're the good guys. We care because you do…
To subscribe to The Raygun newsletter, please email
info@theraygun.co.uk
with subscribe in the subject matter
To unsubscribe, email

info@theraygun.co.uk

with unsubscribe in the subject
For editorial or advertising queries, contact

tim@theraygun.co.uk