The PacaBuddies are here!
And just in time for the July4th holiday...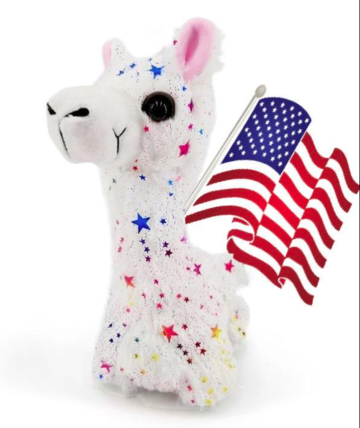 Popular Alpaca Slumber Socks are 
Two styles, 3 color options.
Ask Paula about customization options:
Sold out!?  Not available? None left?!

Yes, this season its very possible.
Many of the mills and manufacturers we work with have been
shut down for many weeks. Some still are.
Orders usually in place months ago are still not in the production queue.  P
roduction is ramping up as quickly as possible but it's quite likely some
very popular items may be unavailable or LATE this Fall season

.
Don't WAIT, Order Favorites Now.
You can always return anything if it doesn't sell. 
Don't come up short this year!
The FiberCall is STILL ON!
We buy alpaca fiber for a number of new and ongoing projects like:
blankets, felt inserts, socks, dryer balls, alpaca filled sleeping bags, yarn, etc. 
We work with a number of USA Mills to make the 
American Choice Alpaca line of products.

Now accepting fiber for alpaca product manufacturing.
** Sorry, no 3rds this year. Only 1sts and 2nds accepted.
***
Thank you for supporting small business.
We hope your family stay safe and healthy
! 
-Brian and Paula