INDUSTRY IN TRANSITION
KALEIDOSCOPE ACQUIRES ICON
…BILLBOARDS ANNOUNCEMENT…
…FANTASTIC DATE, WHERE TO FIND IT
BRAVE TO SET CHARTS ALIGHT
…AS MANGA SHAPES UP FOR FUTURE
CANNON HAS PLENTY OF FIRE
…AS GENTLEMAN GATISS APPEARS
AT THE MOVIES
TRAILERS OF THE WEEK
---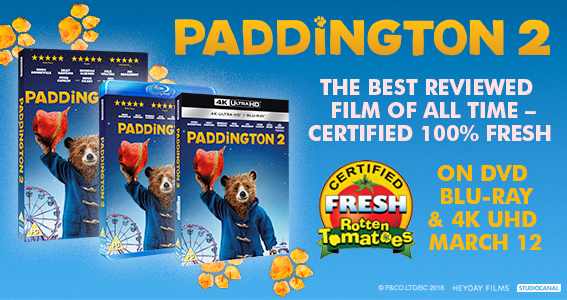 ---
If you can't read this newsletter or see the ads, please click here
It Was A Good Week For… Kaleidoscope, strengthening its library and status as an independent…
It Was A Bad Week For… The Icon saga comes to an end, thoughts with the popular team who worked there…
If you need a further illustration that this is an industry in transition, look no further than this week's newsletter. There's huge box office successes, there's strong performances for home entertainment releases, including the biggest week one of 2018 thus far (we know it's only just March, but it's still worth celebrating), we've been chatting to more independents who've had record years in 2018, and yet there's further consolidation, as well as companies looking to widen their businesses beyond the traditional DVD business and into other arenas too. Kaleidoscope's acquisition of Icon shows the importance of having a library, enabling TV and video on demand sales to contribute to a well rounded business that doesn't rely solely distribution, which is increasingly tough in theatrical and harder in home entertainment too; while another key indie, Manga, is showing the importance of franchises that offer toys and trading cards and other goods to help lift home entertainment as well as the importance of owning your own IP. The finalised line-up for the home entertainment
After months of rumour and speculation about its future, independent label Icon has been sold to Kaleidoscope as the two and their respective backers and funders signed on the dotted line this week. The deal takes in almost 300 or so titles in the Icon library, and further strengthens Kaleidoscope's hand as an indie following other recent deals, including the one signed with Platform that saw the company taking on its catalogue. It makes Kaleidoscope one of the biggest independents in terms of the size of its library, giving it further clout when it comes to not just physical home entertainment, but into the svod market and also TV sales. It's not clear yet what will happen to the staff, some of whom are involved in the transition between the companies and overseeing Kaleidoscope taking on Icon's titles. Key titles included Apocalypto, What Women Want, Paranormal Activity and A Single Man, while Icon had worked closely with Nicolas Winding Refn on his hits such as Drive. In its most recent incarnation, it had enjoyed huge success bringing horror and thriller fare such as The Babadook, It Follows and The Guest to market. There were unreleased titles on Icon's books but what will happen to those is unclear, as are Kaleidoscope's plans going forward. There's no official statement yet, with the ink still drying on the contract and the dust still settling. We would like to wish everyone who has worked at Icon and any staff departing all the best for the future.
---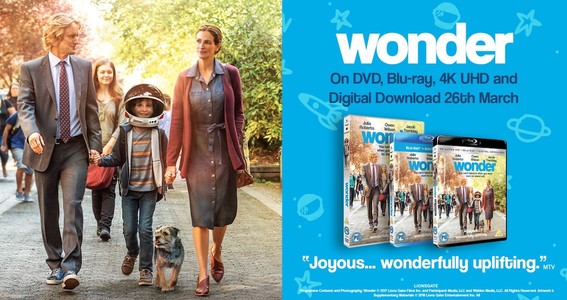 ---
Disney is dominating everywhere you look right now – Black Panther is still shattering box office records and on Monday March 5 it looked down on its contemporaries from the top slot of both the home entertainment and box office charts, with another Marvel superhero, Thor, in Ragnarok, topping the former listing. What's more, this week has seen, according to the Official Charts Company's midweek bulletin, further dominance for the studio, as its latest burst of promotional activity sees its titles resurgent across the charts, a raft of re-entries is led by Moana at number eight, followed by (deep breath here) Beauty And The Beast (17), Cars 3 (18), Pirates Of The Caribbean (20) and The Lion King (33). For it part, as noted above, Thor: Ragnarok is now the fastest selling release of 2018, selling 286,000 in its first week on sale. Commenting on Disney's success, Sainsbury's Danny Gardner said: "Disney have delivered a fantastic market result on Thor Ragnarok. The box office conversion to week 1 sales is one of the best Marvel releases since Ant-man back in 2015. With Black Panther and Infinity War Part 1 around the corner, its exciting times to be involved with this product".
By the halfway point this week, Thor wasn't quite hammering home the sales as well as it had in its first seven days on sale, with the prime suspect behind it slipping for the top slot in the Official Charts Company's midweek bulletin being… a bunch of prime suspects in the shape of the passengers being investigated by Hercule Poirot in Murder On The Orient Express. The latest take on the Agatha Christie classic, released by Fox on Monday March 5, had pulled away from the station ahead of its rivals, selling 72,000 in its first few days on sale, some 30,000 ahead of Marvel's superhero. Commenting on its performance, Fox product manager Pippa Wright said: "We really wanted to position Murder on the Orient Express as the perfect gift for Mother's Day, full of mystery, glamour and suspense and with director Kenneth Branagh assembling an all-star cast including Johnny Depp, Michelle Pfeiffer, William Defoe, Daisy Ridley, Penelope Cruz and Judy Dench, it is a truly first class book adaptation of one of Agatha Christie's most famous novels."
The rest of the midweeks were, like last week's midweek bulletin and final Official Charts Company listing, littered with new entries alongside a further smattering of Oscar friendly films (more on the latter below), with Bad Moms – A Bad Moms Christmas at number three, and a double for SPHE at four and five, with Outlander: Complete Season 3 at four and Call Me By Your Name at number five. Kickboxer Retaliation was at number 22 and Artificial Eye's The Killing Of A Sacred Deer, featured here last week, arrived at number 34 in the midweeks.
---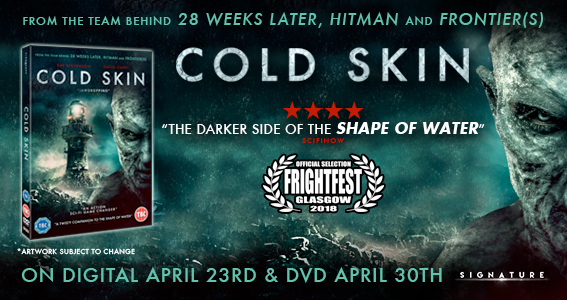 ---
The Oscar ceremony took place on Sunday March 4 (come on, you must have noticed) and we won't bore you with a listings of the winners (you can refresh your memory here at the official site), although the event brings with it not just the kudos of a statuette and big win, but commercial potential too. Look at Get Out, rising from the lower echelons of the chart, up 30-plus places in the midweeks on the back of its original screenplay gong for writer and director Jordan Peele, alongside a raft of nods. Its awards status has helped it further rise above genre fare and added extra zing to its home entertainment numbers. Commenting on its success, Universal's marketing and product strategy manager John Partridge said: "We are thrilled with the awards success of Get Out and congratulate everyone involved with the project, especially BAFTA Rising Star winner Daniel Kaluuya and Best Screenplay Oscar winner Jordan Peele. It's very gratifying to see it soar up the charts as more and more people are drawn to its winning combination of social commentary and genre thrills."
Meanwhile, come Monday March 5, the morning after the night before, and emails started landing in our Inbox dating some of the previous evening's big winners for home entertainment release. Fox was spoilt for choice, as it had the evening's two biggies, The Shape Of Water and Three Billboards Outside Ebbing, Missouri, currently at cinemas and due as home entertainment titles during the coming months. The former has not yet been announced, but Monday morning saw the major unveiling a home entertainment bow for the title. The multi-award winner – two Oscars, four Golden Globes and five BAFTA – is due on digital download on May 7 and on Blu-ray and DVD on May 21.
Also fast out of the blocks on Monday morning was Curzon Artificial Eye. It had just released A Fantastic Woman on Friday March 2 at cinemas and on its Curzon Home Cinema vod service, the Oscars followed on the Sunday as the Chilean film about a trans woman's struggle for acceptance and by Monday morning it had revealed a May 21 release date on DVD, Blu-ray and digital formats. Remarkably, A Fantastic Woman represents the seventh year on the bounce that Curzon Artificial Eye has picked up the best foreign language film Academy Award and, as the company's head of home entertainment sales and marketing Paul Diment noted: " Sebastián Lelio's groundbreaking tale about a trans woman's fight for acceptance was a much deserved foreign language Oscar winner last Sunday. It also gives Curzon Artificial Eye the foreign language film Oscar for the seventh year in the row. Previous winners were The Salesman, Son of Saul, Ida, The Great Beauty, Amour & A Separation. Work is currently underway on the home ent release, which we'll unleash to the trade on May 21."
Good to see BASE flying the flag for home entertainment around the Oscars too, as it sent out packs of nominated films currently available on physical formats to key press and bloggers and influencers under its Movie Weekender banner, part of the promotional activity that is used to highlight what titles are available and listed on findanyfilm.com. It got plenty of engagement through social channels as a result, with the likes of Empire (here) and Yahoo tweeting their packs, as well as the key influences. BASE's chief executive Liz Bales said: "Movie Weekender remains a potent celebration of cross-category collaboration but, having shifted focus at the end of 2017 and into the new year to engage with influencers as much as media around its aim of promoting habit-forming behaviours with new release audiences, it has taken on new life. The Oscars activity not only hit home with the readers of Empire, Yahoo Movies and Digital Spy, it also utilised that new focus to get a fantastic array of online talent talking about content ownership. It's the start of a re-energised campaign for 2018 that will also see the Movie Weekender platform draw in and create engagement around a wealth of other BASE activity as you'll see in weeks to come."
---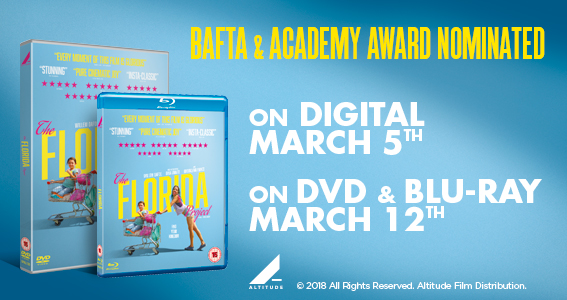 ---
We've said it before but if one film deserved all the Oscars, then it was Studiocanal's Paddington 2, and the film is arriving at last on Monday March 12 on home entertainment formats, with the campaign now well and truly in full flow for the release of the film, a rarity in a sequel as it scored both artistically and commercially. Commenting on the campaign, Studiocanal;s Olivia Dean said: "We're thrilled here at StudioCanal to be bringing Paddington 2 to DVD, Blu-ray and 4K UHD on Monday. We're set up for an event-size release with statement, out of category presence across the retail landscape. With a broad mix of impactful and creative media activations, we have a heavyweight TV campaign entering its second week and set to run through to Easter. We'll be capturing parents and commuters with National Rail and statement press insertions, plus ensuring we have strong share of voice online with engaging display across film, newsbrand, parent, lifestyle and kids' sites. Radio will be led by the BASE MovieWeekenders promotion across Magic stations. Publicity and social has been a strong part of the campaign with features, filmmaker and cast interviews and reviews starting to break. Key activations include a Mother's Day Elevenses event, a mummy Blogger marmalade challenge and a Paddington takeover of the HMV Twitter channels. We also had an industry-first by way of a 3D Facebook post promoting the Steelbook and success with EchoMany, a twitter activation offering a special personalised tweet on day of release to those who engaged. For promotions we have partnered with Bella Italia for a nationwide campaign with outdoor and window posters, Paddington-themed menus and competitions. We have 300k activity sheets going out across family friendly venues and IntoFilm educational resources to get Paddington into classrooms plus online and social partnerships with a range of partners perfect for our target audience. Fingers and paws crossed for a great release on Monday."
Also due on Monday is the firefighting action film Only The Brave, from Lionsgate, with some impressive activity behind it. Outlining the campaign, senior marketing manager Susie Bould said: "Our campaign showcases the scale and gravitas of the powerful and moving film, with media activity including a heavyweight TV Campaign and a targeted digital campaign. PR activity includes a strong press office with national reviews and promotions in print with Inside Soap and Daily Express. Larger promotions have been placed online with the Daily Mirror and Sky Sports, whilst exclusive clips from the special features were placed with key film and entertainment sites alongside features focusing on the cast and the incredible storyline. The campaign was also supported by behind the scenes talent: cinematographer Claudio Miranda and Pat McCarty - a former Granite Mountain Hotshot who was Technical Advisor on the film."
---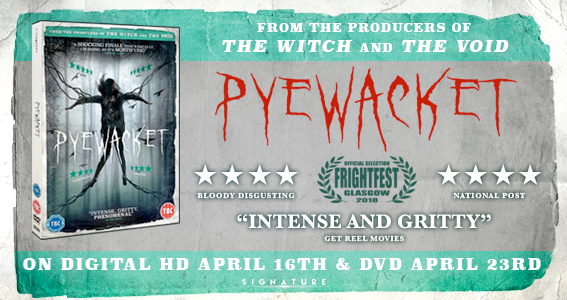 ---
Some interesting news reaches us about Pokemon, the franchise that is, remarkably after all these years, still growing. According to figures quoted by Toys N Playthings magazine, trading card game ("TCG") sales were up 42 per cent in the UK in 2017, toy sales rose by more than 50 per cent. And it's the same in our sector too – Pokemon: I Choose You has just become Manga's biggest ever week one Pokemon movie release and is set to break the 13,000 barrier for sales in its first month. April will see a Blu-ray Steelbook SKU and Manga will also be collecting its Pokemon films into movie collections for release throughout 2018, targeting the school holidays with its releases. The company's Jerome Mazandarani said: "We're really pleased with how Pokemon is going, we're attracting older, Steelbook buyers too. We got full retail distribution on the last Pokemon and we're now going into retailers like Primark as well."
Pokemon is one of the key planks for Manga throughout 2018 as the company reshapes itself and looks forward to the future after the tragic death of the company's Colin Lomax. It has identified key areas across different formats, including its first own-production, Cannon Busters, an original animated action-adventure series developed exclusively for Netflix (more on that below). There are also franchises, such as Dragonball Z, and its brand new offshoot, Dragon Ball Super. "Dragon Ball is a perennial best-seller. We love it. It transcends the anime niche and it is an IP that's continuously re-energised by new publishing, animation, theatrical and videogame activity. Much like Pokemon. The latest DBZ videogame, Dragon Ball Fighterz for PS4 and Xbox debuted at No.2 on the UK games chart," says the company's Jerome Mazandarani.
Digimon is another focus brand for Manga in 2018 with more brand new releases from this stable planned every quarter. It's also looking further to theatrical releases, as well as its catalogue – "the richest anime library in the UK". "We're formulating plans for our catalogue," said Jerome Mazandarani. "2018 celebrates the 50th anniversary of Shueishu Publishing, the creators of Shonen Jump – the weekly manga magazine that launched Naruto, Dragon Ball Z, Death Note, One Piece and many, many more mega-selling manga and anime franchises. We'll be celebrating Shueisha, there's the 30th anniversary of the Japanese release of Akira and a lot of our major anime movies will be getting 4k restorations over the next two years as well."
More on Cannon Busters, which sees Manga making a major step into production. Hot on the heels of Black Panther comes the first ever anime action-series starring a cast of black and brown characters and created and directed by an African-American animator and writer, LeSean Thomas (Children of Ether, The Boondocks Seasons 1 and 2). As Manga's Jerome Mazandarani explained: "It's fantastic timing to have Cannon Busters in production in Japan with LeSean at the very same time we've seen such an amazing global reception to Marvel/Disney's Black Panther adaptation. It proves that representation and diversity matters to a huge number of the movie-going audience and I feel it blows wide open the opportunities for men and women from non-European backgrounds in the film and TV production industry. Cannon Busters also features a large female driven writing team with some of the most exciting up and coming female talent in comics, videogames and animation screen-writing. It's no coincidence the material stands out so much to me and Netflix and the Japanese animation team. It's different and it's very, very good. I virtually begged LeSean to co-produce Cannon Busters with Manga because the story, characters and design he created blew me away. The material is so strong. All it needed was a home and the financing to get made and we helped deliver that. It has given my team and I the drive and appetite to discover and help deliver more exceptional stories from non-traditional sectors of the film and TV production world. It's a very exciting time."
---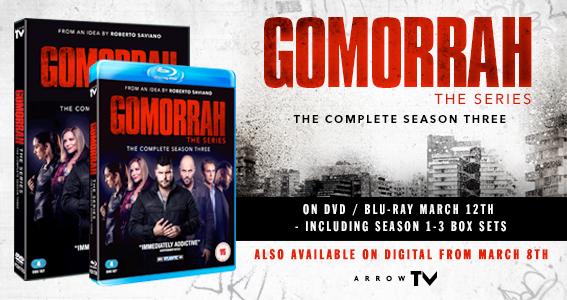 ---
TV news and 2018 has been a fine one for homegrown television programming, with some of the goodies due to make their way to physical formats in the coming weeks. First up is Requiem, a TV drama that is spookier than your average series and, after earning itself rave reviews and much online chatter, arrives courtesy of Acorn on March 19. Commenting on the series, Acorn joint head of marketing Gareth Brown said: "It's really exciting to have a TV drama that's not cops and murder mystery, not whodunit, more what-the-heck-are-they-doing! It's a literally haunting drama and I think audiences will be thrilled to discover, by the end, that the show delivers. We're seriously hoping for a second series. This one winds up satisfactorily but there's such a hint, such a promise for the future. All great for DVD and digital."
And four weeks later, and currently airing on ITV and earning similar plaudits, is Anna Friel in Marcella, one of the toughest crime series to grace our screens in recent months. It's also due on DVD at the end of transmission, arriving in stores for April 16. Commenting on the release, Acorn joint head of marketing Helen Squire said: "It's been nearly two years since Marcella stunned audiences as a strong female detective in a very noir London and Series Two paints an even darker picture of our city and those who inhabit it. Brilliant though she is, Marcella suffers from fugues which cause violent behaviour and blackouts which add further intrigue to the cases she's investigating – a child has been murdered, there are links to other victims, and potentially numerous perpetrators. It's fantastic to have a character as interesting as Marcella back on our screens and, just two episodes in, we're already seeing strong DVD pre-orders and DTO sales."
The red letter day on the calendar is almost here, as BASE gets ready to host the Insight Forum event due to take place at the Picturehouse Central on March 14. And it has finalised the full running order after announcing a couple of additions to the busy schedule for the event. First is Will Wordsell, controller of media and marketing at ITV, co-founder of The Park. His time at ITV includes rebranding ITV2, making it the top channel for youth audiences, tying in with the theme of the event, which is about targeting a key younger demographic. Wordsell said: "With the focus of this year's BASE Insight Forum being the young shopper, it is a great platform to be able to highlight how we've been adapting our approach to really appeal to young audiences. I will be using my session to talk about what it was about the show, Love Island, the popular culture and media interaction around it that led to the creation of a youth culture phenomenon."
And in the second announcement, BASE has unveiled one of the biggest, certainly most famous names due to appear at the event, as Mark Gatiss will appear on stage for an exclusive chat as special guest. Gatiss burst to fame in The League Of Gentlemen and has since gone on to become a regular in film and TV, most notably starring in, writing and producing for the likes of Doctor Who and Sherlock. Oh, he's also in Game Of Thrones too. Experts at the Official Charts Company suggest that Gatiss has sold 7 million units on DVD and Blu-ray thanks to the aforementioned programs alongside his film appearances, while a remarkable six per cent of all consumer spend on TV-related titles in 2017 was on a DVD or Blu-ray featuring Gatiss. He'll be on stage being interviewed by industry stalwart Johnny Fewings. A handful of tickets for the event, which starts at 8.30am, are still available here.
---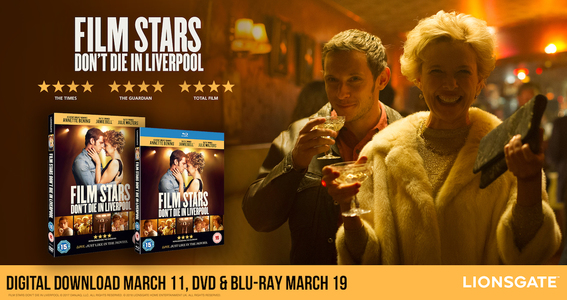 ---
"Streaming video is rapidly becoming a normal part of people's entertainment options. Usage is already at around half of households in the most mature markets and is likely to reach those levels in many other countries in the near future."
Michael Goodman, Director, Digital Media Strategies at Strategy Analytics, revealing there will be 450 million global subscribers to svod services by 2022…
Even the white snow couldn't stop the Black Panther, still number one after the weather-interrupted first weekend of March. New entries included Red Sparrow, with more than £1.8 million at number two and Game Night with more than £1 million. Polish film Kobiety Mafii also scored big with £570,540 in receipts.
Big news surrounding The Sopranos this week as it appears the show, rated by many as the finest ever, is due to return. Well, not quite – for creator David Chase is penning a prequel to the series, looking at the early exploits of the clan and their assorted gangland pals in New Jersey in the 1960s. This, however, is not a television outing – Chase's script has been picked up by Warner-owned studio New Line. Warner supremo Toby Emmerich said: "David is a masterful storyteller and we, along with our colleagues at HBO, are thrilled that he has decided to revisit, and enlarge, the Soprano universe in a feature film,
The Star Wars TV series currently being developed for Disney's forthcoming svod service has moved a step closer this week with the news that Jon Favreau, the Swingers and Chef star who's also a dab hand at directing blockbuster feature films.
Over at Warner, its been revealed that Kristen Wiig is being lined up to appear in the eagerly awaited Wonder Woman sequel. The Bridesmaids star will play the baddie going up against Gal Gadot's superhero for this, one of the most successful arms of its DC features.
SITE OF THE WEEK
Altitude's home entertainment manager Adam Eldrett has an interesting sideline as a YouTuber, not covering films, as you might expect from a long-standing industry marketing expert, but rather one of his other loves – theme parks and rollercoaster rides. His YouTube channel, Theme Park World Tour, reviews and covers key rides in the UK and beyond. And here he's covered the intersection between the two worlds with a look at theme parks in the movies – see it here.
More Christopher Robin business…
Trailer released for Mother's Day…
He's back, albeit as a cartoon…
Lor luvaduck me old chinas, Mary's back…
Can't wait to see how the plot for this one works out…
To subscribe to The Raygun newsletter, please email
info@theraygun.co.uk
with subscribe in the subject matter
To unsubscribe, email

info@theraygun.co.uk

with unsubscribe in the subject
For editorial or advertising queries, contact

tim@theraygun.co.uk