RETAIL READIES FOR REOPENING
BAD BOYS HELP SONY'S CHART TAKEOVER
BUT THE SHOW GOES ON TO HALLOWEEN…
ARROW'S CHANNELS BOOSTED…
SECOND SIGHT GOES ON WALKABOUT
AT THE MOVIES
TRAILERS OF THE WEEK
---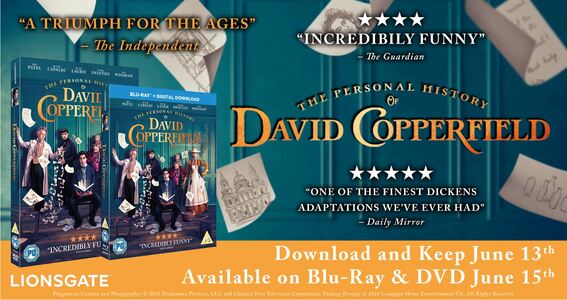 ---
If you can't read this newsletter or see the ads, please click here.
Little more than a week away from the re-opening of non-essential retail – June 15 is earmarked as the date when stores selling, well, DVDs and Blu-rays among other things, can fling their doors wide open once more – there was plenty of activity behind closed doors around the industry as retailers across entertainment and other areas prepared for the big day. There's no official word as of yet from hmv, the one that everyone in our business is hoping will be able to lift up the shutters, but given the size of the task at hand – from staff safety through to in-store social distancing and the need to get the supply chain up and running – you can't underestimate the size of the task facing retailers across the board. hmv's traditional staff-friendly stance, something it's long been noted for, right down to the fact it closed its stores to help protect staff ahead of the wider government lockdown, means that there is much to be done. There'll be more information on this story next week, but in the meantime, retail trade organisation ERA has been working closely with its members across the board, from the biggest such as hmv, through to one-stop independent record stores and other entertainment retailers. Commenting on the status and the big reopening, ERA ceo Kim Bayley said: "There's a real sense of anticipation building as High Street stores prepare to re-open. All of our members affected by closure are working hard on their plans. There are challenges in terms of social distancing, limitations on browsing and the need to increase hygiene measures and it's certainly not going to be an immediate return to normal, but everyone is just keen to get back to work."
Sony Pictures Entertainment has achieved a rare feat this week, after bagging half of the slots in this week's feature film top 10. The major's takeover of the Official Film Chart sees it in the top slot with Bad Boys For Life, with the studio further occupying another four spots in the listing. It's rare for a single studio to claim such an honour, although Disney's ownership of Fox and Universal' long-term deals with eOne and Paramount ensure that others have achieved the feat. Universal has managed it at the back end of its annus mirabilis in 2018, where it was buoyed by the likes of Mamma Mia and Jurassic World Fallen Kingdom. It's the first time in more than a year that this distinction has been achieved. Bad Boys For Life returned to the top slot on the back of the physical release of the actioner that reunited Will Smith and Martin Lawrence as the titular lads. Iy sold 62,000 over the previous week, with 62 per cent of those being on physical formats. The film was joined by other Sony titles – Little Women at number three, a box set featuring all three Bad Boys titles at number four, a new entry fo the Tom Hanks starrer A Beautiful Day In The Neighbourhood at number nine thanks to its digital release and Jumanji: The Next Level at number 10. These follow other such SPHE hits in recent months as Once Upon A Time In Hollywood and Spider-Man Homecoming. Commenting on the success, SPHE's vp commercial Rob Marsh said: "We are delighted to see five Sony Pictures Home Ent releases in this week's Official Film Chart's Top 10. The results speak to the strength and variety of the Sony Pictures slate which features action comedies Jumanji and Bad Boys to critically acclaimed Little Women and A Beautiful Day In the Neighbourhood. To support these releases, we've worked hard to implement innovative marketing campaigns adapting to the "new normal" with increased investment on digital to reach our target audiences whilst they're spending more time online alongside comprehensive PR, promotional partnerships and fantastic support from our digital and physical retailers. I would personally like to thank retailers for their huge help with these chart-topping releases!" Meanwhile, the next week or two will see SPHE further cementing its chart placement and continuing with its strong 2020, thanks to physical releases on Monday for A Beautiful Day In The Neighbourhood, boosting its current top 10 placement, as well as a physical release for comic book title Bloodshoot, which has already appeared in the listing as a digital release.
---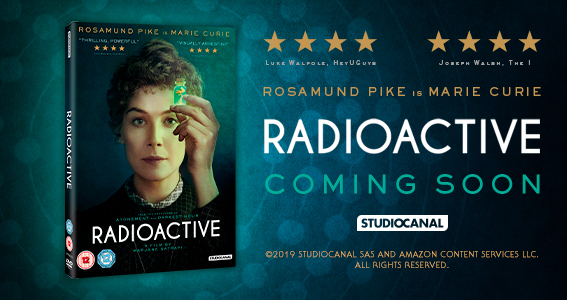 ---
A former copper who sold dodgy devices and passes to online video on demand services enabling consumers to get films and sport without paying has been jailed for 12 months. Daniel Aimson, who was serving as a police offer in Manchester when investigations by FACT and other authorities began, was said to have defrauded satellite services and others of more than £2 million in lost revenues. The devices and other services sold by Aimson and others allowed consumers to avoid subscription charges. He was arrested after a lengthy investigation and immediately suspended, he was given the sentence at Manchester Crown Court after admitting conspiracy to commit fraud. Detective Constable Paul Bayliss of Greater Manchester Police, said: "Aimson was making enormous amounts of money from what he knew to be an illegal activity. He was a police employee with a good career. That is now in tatters and he's facing a lengthy prison sentence during which to contemplate his foolish and deceitful actions. I'd like to thank our partners at FACT whose hard work and diligence helped us bring the prosecution. This type of crime costs legitimate companies millions each year in loss of revenue, which ultimately results in a loss to the exchequer This sentencing should serve as a message to those who think they can access or provide such content without consequences: you are breaking the law, costing the country money and we will do everything in our power to prosecute such offending." FACT chief executive Kieron Sharp said: "This result is an excellent example of the serious actions taken against those who provide illicit content through streaming services. Individuals are motivated by the financial benefits from providing illegal content, but FACT is leading the way in combatting digital piracy and has worked closely with Greater Manchester Police to hold these suppliers accountable for their actions. We thank Greater Manchester Police for their work on this and FACT will continue to monitor channels used to advertise, market, sell and distribute apps, devices and streams to take action against suppliers and operators."
The pandemic has caused the postponement of another annual event, although, as Arrow Video FrightFest, the country's biggest horror and genre film event can testify, like the undead, the event will rise again… For this year's big traditional five-day event, with hundreds of films screened around Leicester Square over the August bank holiday weekend, has been postponed until Halloween. FrightFest, traditionally sponsored by Arrow Video in recent years, will merge its Halloween event with its flagship August festival for one great big shebang in the autumn. Commenting on the news, FrightFest co-director Alan Jones said: "Sadly, we won't be able to come together and celebrate our 21st year in the summer but rest assured, we will make our London Halloween event one to remember. FrightFest has always been about the genre community joining together, not just to embrace films but to demonstrate our unique spirit of supportive closeness."
Of course it wouldn't be an Arrow Video FrightFest without some lovely artwork from our old pal Graham Humphreys, who has pulled out all the stops to ensure this year's image has a mask and goggles as well as referencing Halloween. The artist and designer, whose work has graced many a video sleeve right back to the VHS era, including such classics as the original A Nightmare On Elm Street and The Evil Dead, as well as boutique labels like Arrow Video and Second Sight now, said: "The image presented a huge challenge. Not only had the pandemic erased any hope of a regular FrightFest schedule, but the possibility of a Halloween event needed to be addressed. This year's monster needed to consider his Covid-19 response with a mask and goggles. The poster for Halloween II inspired a way to present the full face without risking infection! Is the bat his friendly familiar - or the bringer of pestilence? You decide!" You can see it here https://frightfest.co.uk/frightfest-news-update-16frightfest-news-update-2nd-june-20.html
Of course, the change in dates for FrightFest means labels are going to have to tweak schedules, as we've oft noted here previously, of course, Arrow Video FrightFest is the perfect launchpad for numerous home entertainment and limited theatrical releases. Commenting on the event, Arrow's Mike Hewitt, long-time FrightFest attendee and supporter, said: "Arrow Video remains fully on board and supportive of FrightFest - both for the upcoming Halloween event and additional activities later this year and into 2021. It is sad we won't be returning to Leicester Square for the main event in August this year, but we fully support the decision to move dates and are committed to help make 2020's festival as successful as possible in October."
---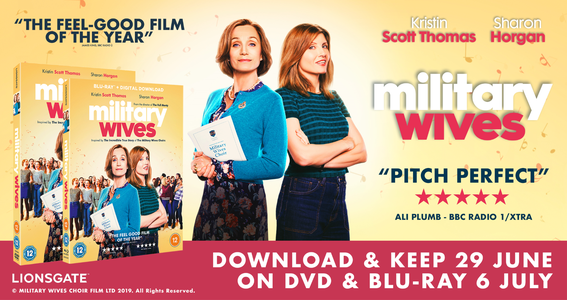 ---
Talking of Arrow Video, and the company is now following a similar strategy to for its video on demand offering as it is its physical label, making monthly announcements. Its channel is widening its scope as it enters its fourth year too. What's more, it's boosting the titles it's serving up, adding more exclusives and premiers to the channel. The company's Daniel Perry said: "Having just celebrated our third year of the Arrow Video Channel, we are really excited to be premiering exclusive titles in June such as the mind-blowing Jesus Shows You The Way To The Highway and the 4K version of The Woman in both the UK and US. This continues our recent investment in premiering brand new exclusive films to cult fans all over the world such as Aniara, After Midnight, Why Don't You Just Die, The Dead Center and Lords Of Chaos. With a packed slate of new titles coming to the Arrow Video Channel for the rest of 2020 and the recent extension of our free trial to 30 days, the Channel is going from strength to strength this year."
Arrow's channels have bene enjoying the post-lockdown boom in digital and video on demand offerings too. As reported here in recent weeks, video on demand and subscription vod services have been among the winners during the pandemic, with stuck-at-home viewers heading to digital to see what they can view. Arrow's Daniel Perry gave as an update on the company's lockdown success. He said: "It has taken quite a bit of adjustment for everyone the last few months - a really strange time to be working in this industry. For our digital and Channels businesses in the UK and North America it has been an extremely busy time as more people are staying at home to watch films in various digital formats. In the months leading up to the start of the pandemic, we were already planning out our strategy to focus more on our Channels and D2C business in 2020 so we were in a strong place to start ramping up our approach the last few months. What we have seen since March is an incredible growth of subscribers to all five of our Channels globally and we are seeing really positive responses to the new and exclusive films we have launching every month. It seems people are now taking more time to find a wider variety of films to watch than the usual offerings in this space. Our focus is to bring incredible cult films from all over the world, presented in the best quality, to our subscribers and for the team here at Arrow to take the time to curate new titles and seasons each month."
---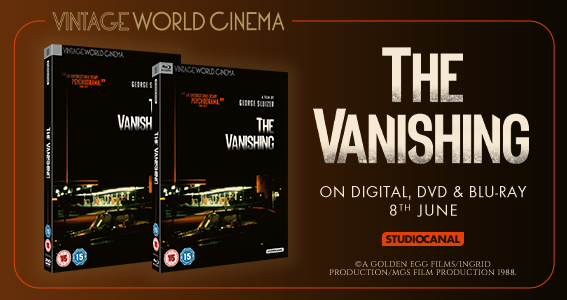 ---
Universal's big month continues with one of the finest films we saw in 2019 (at the London Film festival where it drew critical and audience acclaim and deservedly so). We are, of course, referring to The Lighthouse, Robert Eggers' tale of two men working in the titular outpost on an outcrop. Willem Dafoe and Robert Pattinson turn in career-defining roles as the keepers of the flame, while it is, by turns, hilarious, creepy and downright terrifying. Universal has form here, having turned Eggers' previous outing The Witch into a hit and the film will benefit from a high profile live event featuring the director alongside another director exploring similar themes, British-based Mark Jenkin. The Q&A between Jenkin and Eggers will take place on the BFI's YouTube channel at 7pm on Thursday June 11 and will, the organisation said "discuss their influences, comparative working practises and creating magic with black and white celluloid". The BFI Player has the film available to rent alongside other digital and physical retailers from Monday June 8. Commenting on the release, Universal's Stephen White said: "We're incredibly excited to be bringing Robert Eggers' follow up to the exceptional The Witch to Blu-ray and DVD next. The Lighthouse is one of the most unique and astonishing films you'll see this year, and in particular we're proud to have a limited collector's version included in hmv's exclusive First Edition range. To mark the film's Home Entertainment release the BFI are hosting a special live interview with the Robert Eggers, hosted by Mark Jenkin, director of the wonderful film Bait – a perfect meeting of minds for the makers of this pair of modern black and white classics."
And more from Universal too, with another title released on Monday June 8 on Blu-ray and DVD through its ongoing Paramount deal. The Rhythm Section is an action thriller with spies and assassins trading blows across the globe, with stars Blake Lively and Jude Law providing a handy replacement in a 007-less summer of 2020 – the film comes from assorted Bond producers. Universal is pushing this, alongside the fact that it features Lively "like you have never seen her before". Social activity will push the film's action content in the run-up to Father's Day. Senior product manager Emily Evans said: "It was great to work on a film with a strong female lead and some genuinely surprising twists. Blake Lively has come a long way since Gossip Girl!"
And as if that wasn't enough, there's another biggie due on June 8 too, again from the Paramount connection, with the physical release of Sonic The Hedgehog. The film is racing into stores following its performance at digital and theatrical. Universal is working closely with Paramount to maximise opportunities, building what it said was a "super-Sonic campaign". This means activity across TV, social and gaming sites, with further collaboration with games giant Sega, helping create the perfect night in for dads and kids via influencers, getting them to play the game and watch the film together. An exclusive in Asda will give away a free comic book version of the movie with the DVD. Senior product manager Jess Keegan said: "We're thrilled to be releasing Sonic the Hedgehog on behalf of Paramount, working on such an iconic property has brought back lots of nostalgic memories which we've tried to bring to the fore with the in-pack comic book exclusive in Asda and our partnership with SEGA. Fingers crossed for a great result!"
Also in stores on Monday, courtesy of Acorn, is the second series of Flack, the comedy drama about the lives, loves and slightly complicated lives of a group of London-based PR executives, including the likes of Anna Paquin and Sophie Okonedo, with, guesting in this series, Sam Neill. Commenting on the release, Acorn's Helen Squire said: "On home ent we have Flack series 2 launching on DVD on Monday. The outrageous drama about PR in the world of celebrity completes its successful outing on W Channel and comes to DVD on Monday, day and date with a Series 1 and 2 boxset. Starring Anna Paquin, Sophie Okonedo and Lydia Wilson, the guest stars are equally fabulous – Sam Neill, Jane Horrocks and Daniel Dae Kim all feature. This is dramedy at its darkest and the skill of the actors involved propels the audience from horror to laughter to tears and back again throughout. Big thanks for PR go to Debbie Murray of Aim Publicity who even managed to convince the lovely Sam Neill to find time for interviews with the Observer, Guardian and Independent in between playing the ukulele for a world in lockdown."
---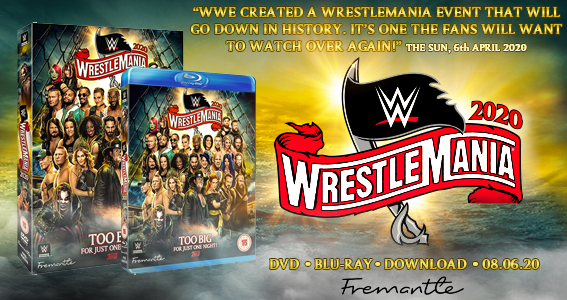 ---
Sticking with Acorn, and the company's Acorn TV svod service has taken another step forward this week with the launch of the service on Amazon Prime Video Channels and the Apple TV app. It's the next stage in its development following the successful launch at the end of April, and sees the service, which includes classic TV from the UK and around the world as well as brand new exclusive series from Britain and beyond, available from both Amazon and Apple to new subscribers. Acorn Media International md Stuart Shaw said: "Since launching just a month ago, Acorn TV in the UK has exceeded our expectations and we're thrilled by the social media engagement of our new subscribers and viewership, particularly for our Acorn TV original series Queens of Mystery. We want to ensure that Acorn TV is available on as many platforms/devices as possible, so we're excited to quickly add Amazon Prime Video Channels and Apple TV Channels to our subscriber options."
It's always good to see titles from limited edition boutique labels go out of print thanks to demand from diehard fans and consumers, even more so during the current climate. So congratulations then to Eureka and its Masters Of Cinema imprint. For the label scored big with the success of its classic Japanese ghost tale Kwaidan. The title has sold out in its limited edition release format, with a standard edition set to follow. Commenting on its success, the label's Marcus Garwood said: "Buoyant demand for physical product was certainly in evidence on our recent UK Blu-ray debut release of Masaki Kobayashi's 1964 horror fantasy compendium Kwaidan. As the project took shape we knew this was going to be a special release and seeing the finished copies it looked stunning both from an external physical aesthetic as well as crisp and vibrant on screen. Limited to 3,000 units and selling out completely in a matter of days we would like to thank all Masters Of Cinema fans who ravenously supported this release and are amongst the 3,000 only proud elite who now have this Kwaidan Limited Edition beauty in their collection."
And the label has been busy again this week, further unveiling its summer slate in the shape of its August releases. Here's the company's Marcus Garwood on the titles on offer. He said: "Instead of Game, Set and Match, it's Grave, Boxed Set and Laughs here at Eureka this August. Billy Wilder fans are in for a treat first as the multi Oscar award-winning director's 1943 war thriller Five Graves To Cairo makes its UK Debut on Blu-ray via our Masters Of Cinema imprint. Cited by Quentin Tarantino as one of his favourite films Five Graves To Cairo is filled with duplicity and danger at every turn and comes complete with a Collector's Booklet featuring new writing by critic Richard Combs. We continue our hugely successful and well received Masters Of Cinema Buster Keaton box sets with Volume 3 of our 3 Films series. The trio of comedy gold featured in this set includes brand new restorations of 1923's Our Hospitality, 1925's Go West and 1927's College. Packaged in iconic artwork and still frame imagery with a substantial collector's booklet and disc extras, it's another absolute must have set for any Buster Keaton or classic comedy fan. Gothic melodrama meets early horror next as we present Paul Leni's 1928 masterpiece The Man Who Laughs for the first time ever in the UK. The impact and influence of this film is far reaching and the startling facial makeup applied to central character Gwynplaine (played by award-winning actor Conrad Veidt) became the inspiration for the twisted smile of Batman's iconic enemy The Joker. Encased in stunning original artwork and featuring among it's extras a brand-new interview with author & Horror expert Kim Newman & brand-new video essay by David Cairns this release is no laughing matter, it's a horror fan essential."
Also announcing this week, and ahead of its big Q4 release of the definitive Dawn Of The Dead edition, comes another from Second Sight. And it's a belter too, as the company is pulling out all the stops for its release of Nic Roeg's classic Australian film Walkabout. The film, which stars, as any male who was a teenager in the 1970s and 80s will tell you, Jenny Agutter, will be given a full restoration, and extras both on the disc and a raft of essays in the weighty booklet that comes with it. Commenting on the film, due out at the end of July, Second Sight's Chris Holden said: "We're really thrilled to be adding this Nic Roeg classic to our growing collection of limited editions. The new 4K scan and restoration looks incredible and we've gone all out on this one. Aside from new interviews, commentary and our usual soft cover book of essays, we're also including the original novel with exclusively designed cover and a real find is the original first draft of the script which is presented in its original typed format in a third soft cover book. All presented with gorgeous new artwork."
---
---
"We believe in the power of story. Our film Just Mercy, based on the life work of civil rights attorney Bryan Stevenson, is one resource we can humbly offer to those who are interested in learning more about the systemic racism that plagues our society. For the month of June, Just Mercy will be available to rent for free across digital platforms in the US."
Warner in the US responds to the killing of George Floyd and subsequent protests and racism awareness and education drive by offering free rentals for Just Mercy in the US…
AT THE MOVIES
Upgrade is the film that refuses to die, having made its reputation as a home entertainment title and being given a new lease of life by second Sight in deluxe Blu-ray form in the UK. And its director Leigh Whannell has moved on to the hugely successful The Invisible Man. Now, he's set to return to Upgrade, as the film is set to become a franchise with the creation of a new TV series. The new series, being developed by genre specialist Blumhouse partnering with Universal's TV operation, will take place a few years after those in the film.
Universal's Monsters films continue to make waves for the studio, with the success of The Invisible Man causing the studio to further investigate projects involving the characters away from its stalled plans to set up a series of connected films. Latest is the Wolfman, and there's no director on board yet, but the major will have a star, in the shape of dishy Ryan Gosling in the lead. Lauren Schuker Blum and Rebecca Angelo will pen the script.
TWEET OF THE WEEK
TRAILERS OF THE WEEK
Horror from those in the know…
You're on The Raygun newsletter mailing list, which has been running for eight years, because you requested it, have been recommended to us or sent us emails. You can unsubscribe at any time, if you're daft, using the link elsewhere or by emailing as below. But of course, you don't want to do that, do you? We don't share your information with anyone else, we don't like cookies and we're the good guys. We care because you do…
To subscribe to The Raygun newsletter, please email
info@theraygun.co.uk
with subscribe in the subject matter
To unsubscribe, email

info@theraygun.co.uk

with unsubscribe in the subject
For editorial or advertising queries, contact

tim@theraygun.co.uk