Greetings PEX Family! We have lots of fun events coming up and want to give you the full scoop!
Tomorrow Friday May 11th is the May edition of PEX Monthly with Veteran PEX DJ's Everyday and Lee Mayjahs?
FREE before 11pm with password "Lala" or "TGIF" and $8 after.
We will be giving away 6 tickets to Magic Garden Party, everyone who arrives will get a raffle ticket to enter. Winners announced at 1am.
We are super excited about the Camp Phukit Prom on Friday May 18th.

The crew be transforming Warehouse on Watts into the wildest prom you have ever seen, as only Camp Phuckit can, for an UNFORGETTABLE night. Come be a sassy prom "Queen" or "King," geek or freak, or even a playa prince or princess! Maybe one of you will even wear the Camp Phuckit crown for the evening ;)

Have your picture taken in front of one of the interactive prom backdrops, and make sure you are dressed in your prom best and be sure to be on your worst behavior as Camp Phuckit chaperones will be watching and choosing who will be in the running to be crowned "King" and "Queen"!

Musical entertainment for the evening includes the Renegade Masters making their Philly debut! The dynamic duo will be doing a very special LIVE performance and DJ set along with some of Philly's favorite DJ's and the very special MC for the evening Michael Nighttime!

Proceeds from the party are going to fund the Camp Phuckit Burning Man Project. Hope to see you in the dust this year.
On Saturday June 2nd we will be gathering at One Art Community Center in West Philadelphia for a Magic Garden Party!
We've been wanting to have a Spring Magic Garden party for a long time and feel this will be an excellent way to welcome in the warmer weather and will be a great compression for PEX Summer Festival X.
Dance and play under the stars as art meets awesome. Amazing music line-up, art installations, projection art, fire
performers, performance volunteers, aerialists, participatory engagements and much more.
Sound Powered by One-Source on: Funktion-One
Full Line Up, Artists and Art, Performers and Performances, And More Incredible Details – Soon To Be Listed.
Tickets Here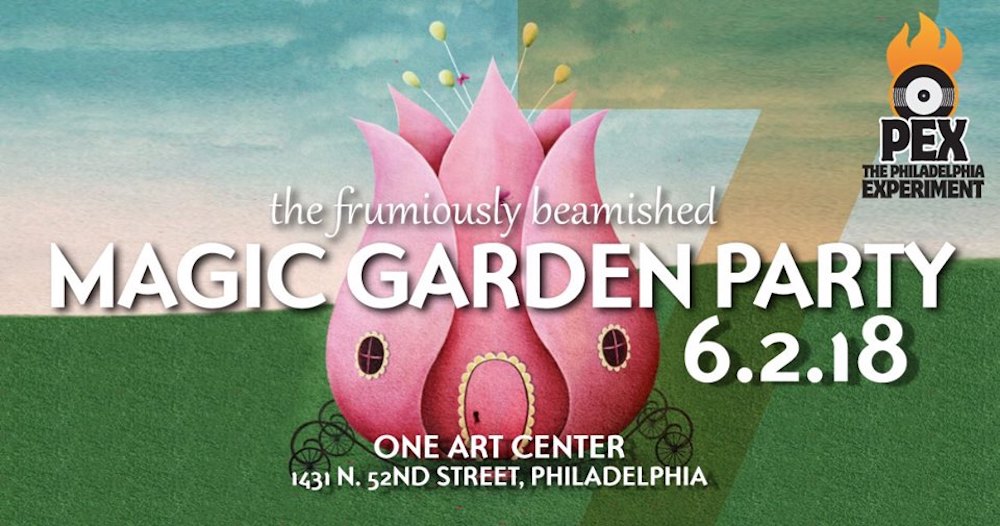 ---
And Last but not Least, Please note important dates and info for Worskshops, Carpooling, Rangers and Ticket Info for PEX Summer Festival X!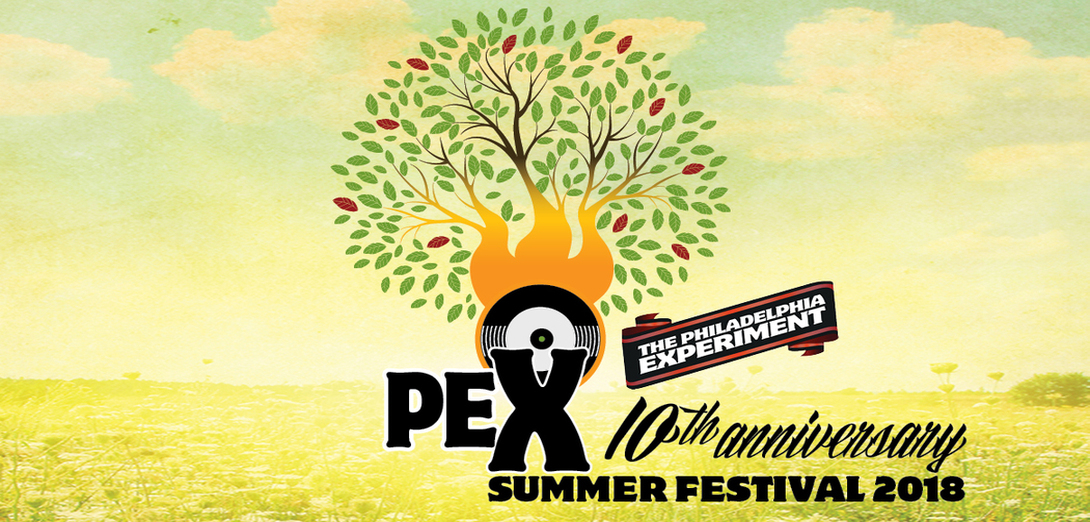 ---
Workshop Line-up has been Announced!!!
Check the website to organize your daily schedule of events.
2018 WORKSHOP LINEUP ANNOUNCED
The PEX Summer Festival Workshop department brings together passionate, talented people to lead workshops or lectures in dance, exercise, music, healing arts, crafts, knowledge sharing, movement arts, fire arts, hair styling, drumming, acrobatics, yoga of all types, and more! Check out this years lineup and plan out your days HERE!
How are YOU arriving at PEX Summer Festival? Have fun with old friends and meet new ones! You will arrive at PEX Summer Festival Friday afternoon, on the bus PEX provides. Always draw the short straw and have to drive home after the awesome fun filled weekend? The bus tickets are round trip!
Purchase your Bus Tickets HERE
Group carpool is a website designed to help you find friends to carpool with because traveling is always more fun when there are friendly shenanigans involved!! Sign up today as either a driver or a rider HERE.
Were you hoping to get a cabin for PEX Summer Festival?! Did you miss the window of opportunity when the cabins sold out online? Well behold!!! We have some cabins on Art Cabin Row that have not yet been claimed. Grab your deco and join us in middle of the PEXsplanade! Four 7-bed cabins and one 10-bed cabin still available! Applications will remain open until May 15th.
And of course don't forget your tickets! The festival has sold out every year, if you haven't purchased your ticket yet don't delay, because once they're gone..... well they're gone!
PEX is once again hosting Black Rock Ranger training! Tickets are not required to attend this training before PEX Summer Fest, on Thursday, June 28th at 9:30am.
All Black Rock Rangers and prospective Rangers attend a mandatory training session each year. Trainings use lectures, discussions, exercises, and scenarios covering topics such as communications, conflict resolution, and radio usage. East coast regional rangers are welcome to audit the training. If you'd like to join, visit

http://rangers.burningman.org/training/
where you'll find this year's updated manual. Sign up for training in the clubhouse at
Find us on the second floor of the pool house behind the dining hall. Training for first and second year rangers starts promptly at 10 am, arrive early to say hi and get settled in, we'll be moving fast once we get started. Veteran Rangers: the optional GreenDot ROM led by Pax starts at 10am, the afternoon session begins 1:30pm. Lunch and refreshments will be provided (if you have eating restrictions, please plan accordingly)
Let us PEX Summer Festival know you are coming HERE
Bring snacks, water, a notebook and writing implements. You'll be taking notes at training, just like you will as a Ranger
We value participation in the creation of PEX Summer Festival and encourage you to let us know how you would like to be a part of this event.
To celebrate and recognize the participants and lifeblood of the entire PEX community, we will be gathering for an intimate collective experience. For this reason PEX Summer Festival is by invitation only.
The first wave of invitations will go out March 2nd, 2018, then every 1st and 15th of the month until we sell out.
Each invitation is good for the purchase of two event tickets
If you have participated in the festival in the last two years you will receive an invitation! If you attended last year but bought your ticket from someone else we may not have your email address so you should

Request an Invitation!

If you want to join us for the first time or are returning from hiatus you should

Request an Invitation!
Art Installations & Creativity: Want to be a part of what makes the 10th year's PEX Summer Festival unforgettable? Have an idea for an art piece, want to host an event or have a theme camp or art cabin? Please let us know

HERE
Join the EVENT discussion on Facebook
Giant Bear & the PEX Posse