TV ON BLU-RAY UP, PHYSICAL DOWN…
NEW KANTAR PHYSICAL ENTERTAINMENT FIGURES
STAN AND OLLIE CELEBRATED
MAKING TRACKS WITH THE BFI
GOT ANYTHING BY THE DOORS?
…POWERHOUSE TEAMS UP FOR NEW DISTRIBUTOR
TRAILERS OF THE WEEK
---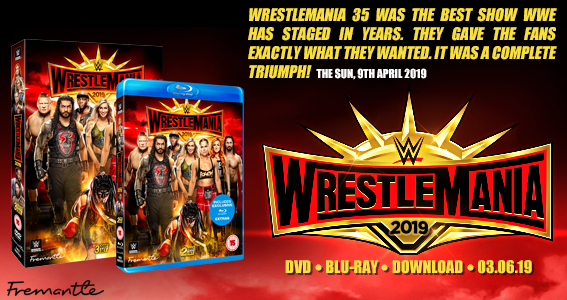 ---
If you can't read this newsletter or see the ads, please click here.
It was a good week for… TV on Blu-ray, up 31 per cent…
It was a bad week for… Physical entertainment across the board…
Good news for TV on Blu-ray, less so for the overall market. Those are the key findings of the latest quarterly update from the experts at Kantar Worldpanel, Its physical entertainment market date for the 12 weeks to April 7 reveals an overall decline across all facets (video, games, music) of the market of 17.4 per cent. And when video was taken in isolation, sales were down by an even bigger margin, some 24 per cent. Kantar said some of the decline was caused by HMV's store closures following its return from administration. Musicals were the star performers in this arena, Bohemian Rhapsody was the quarter's best seller, with sales of 600,000 across the 12 weeks. Star perfumer in terms of other areas was TV on Blu-ray, with sales up more than 31 per cent in the first quarter. Consumer specialist Guilia Barresi said: "After a slow first quarter as shoppers took stock after Christmas, developers and retailers must now reposition and look to promote something extra beyond the obvious benefits physical formats can offer. Now more than ever the market needs to be creative and offer consumers something they can't get from newer media – and this has started to show."
And further, specific comment on the quarter came from Barresi, who said: "Beyond the big screen blockbuster releases, the major video events this period were homegrown TV titles such as Doctor Who – proving there's an appetite for high definition content across TV as well. It's no secret that viewers increasingly enjoy long sessions watching TV shows and the video market is set to benefit from the release of the new Game of Thrones Season 8 box set coming up later this year. "Shoppers aged 35 and over are buying fewer home video releases to watch alone or with their partners. Keeping this age demographic engaged is key for physical video, as their younger counterparts become increasingly digital-exclusive every year. With couples increasingly looking to add another dimension to their date nights, retailers should be doing more to promote the evening's entertainment in promotions and deals. A meal, bottle of wine and rom-com for £20 is a full night in at a very reasonable price."
---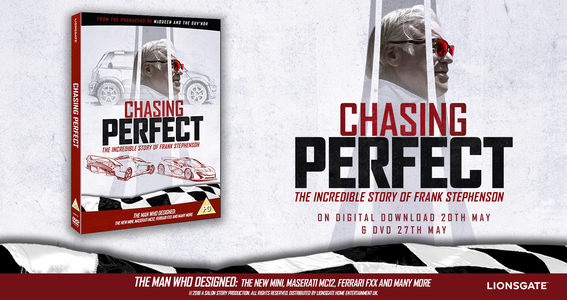 ---
Over to the Official Film Charts, and Ms Poppins, aka Mary Poppins Returns, switches places with Bumblebee, returning to the top slot, although the chart closed before the Transformers actioner made its way on to physical formats, expect it to be challenging strongly in next week's listings. Every other title was familiar, aside from one new entry, in the shape of a brace of comedy geniuses. For making a nice mess in the top 10 this week is Stan & Ollie, Jon S Baird's marvellous biopic looking at the two classic funnymen on tour in Britain towards the end of their careers. Featuring Steve Coogan and John C Reilly as the original kings of comedy, it entered the Official Film Chart listings at number six on the back of its downloads alone, which bodes well for the film's physical release, it's due on stores on June 3. The marketing campaign is kicking in, and, as eOne's Tim Westbey said: "Pre-orders for the title are looking strong."
To mark the release of Stan & Ollie, the Official Charts Company put together a list of the biggest 10 Laurel and Hardy releases on disc, with Way Out West, arguably their most famous outing, at number one. Somewhat surprisingly, A Chump At Oxford is at number two, The Flying Feuces at four, Sons Of The Desert at four and Utopia, one of their later offerings, at five. Laurel and Hardy have, of course, had a rich and storied history on video throughout the years, arriving through the old Virgin Vision set-up, then VVL and now Universal. The duo's comedy has been welcomed on to each new technological format, scooping an old BVA Award for the excellent complete Hal Roach years boxset that Universal put together. Commenting on their longevity, Universal's John Partridge said: "We love Laurel & Hardy at Universal and it is clear that they still have a huge number of fans in the UK. The Feature Film boxset is always in our Top 10 bestsellers for Q4 and last year we released five boxsets of films and shorts around different themes ahead of the Stan and Ollie biopic from eOne. The 'Very Best Of' set from those releases which features Way Out West, Sons of the Desert, A Chump at Oxford and their greatest shorts is our bestseller and a great introduction to these comedy legends."
To the south of France, where the industry is heading for the annual film market and festival (and numerous other things, obviously) at Cannes. The great and the good are all out in force in the market hall, the Croisette, Petit Carlton and other regular haunts, so we thought we'd get some expert opinion from an industry stalwart Jon Sadler, who has visited the event as man and boy, as buyer, marketer, creative director and more during his 25-year-plus stint in the industry. He's now there with his own Magus Marketing consultancy. He said: "The weather and Le Palais feel somewhat subdued this year and somehow content options and opportunities feel more opaque than ever. However I've already seen a couple of good films and bumped into many ex-colleagues and everyone seems to be adapting to the changes in the market overall and seem relaxed. It's actually great to see so many familiar faces here and it shows how resilient we are in the British film industry!"
---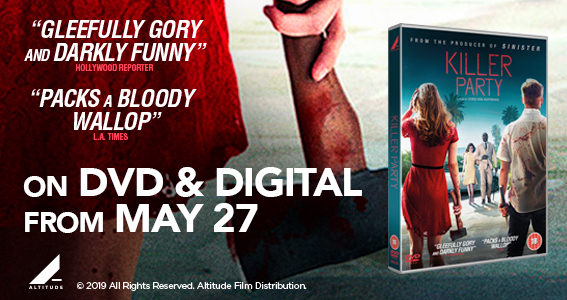 ---
To the Mayfair Hotel in, er, Mayfair, London, for a final screening of John Wick 3: Parabellum, the third instalment in the ultra-action trilogy starring Keanu Reeves as the eponymous assassin. And yes, we can report, this really is everything else you've heard and a little bit more. High-octane action from the get-go, and with a body count that, by our estimation, dwarfs that of the previous two outings, this is state of the art action filmmaking at its finest. And what's more, it's a hugely commercial offering, tailor-made for home entertainment (as the first two have again proved). Judging by the whoops, cheers, applause, screams and more at the packed screening, it's not just us either. The franchise is now at Lionsgate, with the film opening this week at cinemas and due on home entertainment formats later in the year. Commenting on the release, the company's Ben Grunbaum said: "We're explosively excited to be releasing our first John Wick film here at Lionsgate UK. The third in the all-action-conquering franchise is bigger, better and badder than ever. It's setup to have a great opening weekend, and we'll follow that up with a killer marketing campaign at HE later in the year."
On the same night, over at the BFI Southbank, the organisation's ever-wonderful video arm was hosting an event to mark the launch of its The Best Of British Transport Films Blu-ray set, a double-disc edition of the films that have been the mainstay of the BFI's catalogue for years. Commenting on the event, which included a Q&A and screening, the BFI's Phil Roberts said: "British Transport Films have been a mainstay of the BFI video label for 15 years, and we are delighted to release the collection in stunning high definition for the first time. The Blu-ray set was launched this week at BFI Southbank to a packed NFT1 audience and is already the BFI Shop's best-selling release of 2019 on pre-orders alone. We are targeting transport enthusiasts with print and digital adverts in specialist media, as well promoting new social videos to introduce these spectacular films to a wider audience of Blu-ray collectors.
---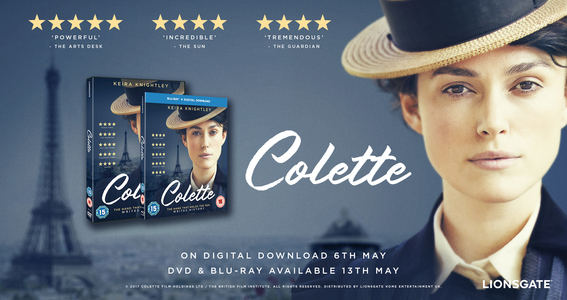 ---
The WWE visited the UK this week for its springtime joint to key cities for live events., with Fremantle using the opportunity to let the diehard wrestling devotees know about its forthcoming key release of this year's Wrestlemania home entertainment title. Here's the company's Ken Law in what it's been up to to promote the key June release. He said:
"WrestleMania 35 is shaping up to be even better than recent years. The event itself has been universally received by fans as the best since WrestleMania 30 back in 2014. WWE really delivered and gave the fans what they wanted on the night. On the back of this we have produced a number of SKUs and special retailer exclusives that have really caught the imagination of the fans, some of whom we know will buy every variant, proudly posting their collections on social media. Social media is the key to the marketing campaign with WWE's massive on-line footprint and reach getting our message direct to the fans and with the WWE Live Tour current here in the UK playing in eight major cities to over 100,000 fans, there is an extra buzz about WWE socially in the lead up to our release and many WWE Superstars are actively supporting us by posting, tweeting and re-tweeting the WrestleMania message. When the call-to-action comes direct from their heroes, the fans take notice."
Another week, another big Studiocanal 4K restoration announced, with the company continuing to mine its vast catalogue for gems to dust down, spruce up and give a new lease of life to. It used the forthcoming Cannes film festival screening of Oliver Stone's The Doors to unveil its plans for the UK and beyond, with the biopic of self-styled Lizard King and his band of merry pranksters getting the full treatment that Studiocanal excels in for the new restoration. This means remastering from the original negative, Dolby Atmos sound and director Stone overseeing the whole project. The film will be released on home entertainment formats, including 4K UHD, on July 22, complete with a wealth of extras and bonus material, including feature length documentary When You're Strange. Commenting on the plans, Stone himself said: "This brand new 4K restoration of The Doors in Dolby Atmos will provide far greater overall clarity and dimension for the audience. During the many concert sequences, the sound now fills the auditorium above the audience, behind it, and all points in between. I wanted the film to be as immersive as possible to a real 60s Doors experience. Additionally, I've made one cut of 3 minutes to a scene I thought was superfluous to the ending, which helps close out the film in a more powerful way."
Studiocanal's Thom Leaman said: "We've worked closely with Oliver Stone on remastering The Doors to give fans the ultimate sound and visual experience in revisiting this musical biopic classic. We've put together an incredible package packed with bonus materials that fans of the movie and the band will surely love."
---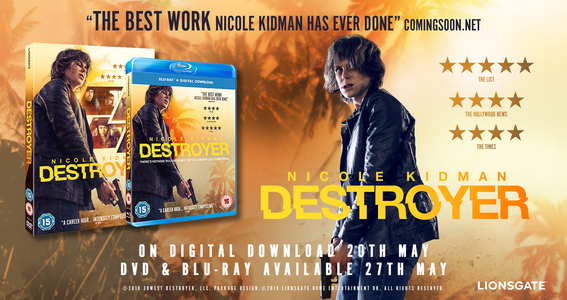 ---
Meanwhile, due out on Monday from Studiocanal is Beautiful Boy, the drama starring man of the moment Timothée Chalomet as the bright young student whose life is blighted by drug addiction alongside Steve Carell as his increasingly worried father. The film charts their faltering relationship alongside addiction problems and was, as Studiocanal's own beautiful boy Thom Leaman noted, possibly unfairly overlooked during this year's award season. But the word of mouth and awareness achieved through the likes of Chalomet's acting nods, should help it through to its home entertainment release. Leaman said: "Cruelly and unjustifiably ignored by the awards, we're excited to give audiences a chance to catch up on one of the must-see films of the year in Beautiful Boy. We've lined up an engaging and engrossing publicity campaign that taps into the real life substance struggles depicted in the film."
Also on Monday, and another film that should have earned more awards glory than it received, is historical drama Mary Queen Of Scots, starring Saoirse Ronan and Margot Robbie as rival royals alongside an all-star cast. Marketing from Universal for the title sees a focus on the female audience, with ads in the likes of The Times and The Sunday Times. There's AV friendly social activity too, while, for the PR, alongside the likes of interviews with director Josie Rourke on BBC Radio 4's Woman's Hour and make-up artist Jenny Shircore in Metro, Glamour and Topshop Blog, a genealogist also tracked down descendants from the eponymous royal, with resultant coverage in Scottish and hostiriaq press. A press drop is being sent out to the likes of Edith Bowman, Empire, Metro and Notebook magazine. Senior product manager Stephen White said: "With two queens of cinema capturing the screen, Mary Queen Of Scots is sure to be a hit with audiences looking for sumptuous period drama."
---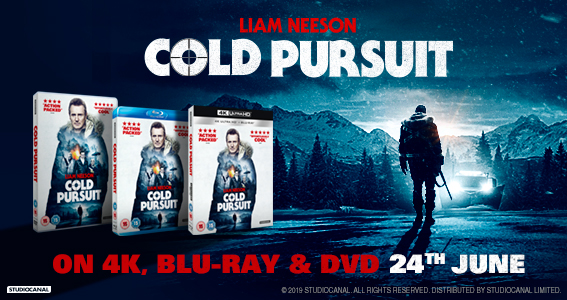 ---
News on the distribution front, and the ever-growing Powerhouse operation has launched a new collaborative distribution operation in partnership with its figureheads John Morrissey and Sam Dunn joining Andy Starke, from homegrown indie production outfit Rook Films (behind some of our favourite outings of recent years), the creative director at Manchester-based Home cinema Jason Wood and publicist Zoe Flower. The new company, Anti-Worlds' will be looking after what it deserves as "unique, provocative and challenging cinema". Its first five titles it has acquired include documentary Penny Slinger – Out Of The Shadows, about the British artist, due at cinemas and vod on June 29, with Blu-ray to follow in September; Chained For Life, which aired to acclaim at last year's LFF and is due on theatrical, vod and Blu-ray in September; artist Ben Rivers' collaboration with Thai filmmaker Anocha Suwichakaornpong's In The Holocene (all formats in November); dark Danish gangster tale Holiday, due in winter, and Romanian documentary Infinite Football, also in winter. In The Holocene also marks the first investment from Anti-Worlds into production and work with filmmakers, another stated aim of the company.
Comment on the new launch came first from one of its founders Andy Starke, who said: "
It's great to be able to start to release films that excite us all. We are all huge film fans and have for a long time wanted to find a way to bring together production and distribution. Having spent many years working on our own and other people's films – we wanted to create a distribution network where the filmmakers collaborated very closely with the distributors allowing both parties to take advantage of the new cinema landscape and viewing methods. Our hope is to bring a slate of wild, entertaining, exciting and provocative films to the UK."
And further comment on the range, its plans for home entertainment and more, came from the organisation's Sam Dunn, who said: "I've known Andy, Jason and Zoe for years and have always had a keen interest in the many exciting things they've been doing in their respective works of production and exhibition. Anti-Worlds is really the crystallisation of the regular, enthusiastic conversations we've been having together about the range of exciting and sometimes challenging films which, for one reason or another, haven't yet secured the audience and reach which they richly deserve. Our release strategy will be very much on a title-by-title basis, with no strict approach to windows, and will be entirely focused on what is best for each film. In terms of the Blu-ray component, we'll be working closely with filmmakers and actors to produce editions that carry insightful and relevant extras and complementary packaging."
Second Sight this week announced another all-singing, all-dancing release to go alongside its previously announced 4K restoration of classic zombie film Dawn Of The Dead. Its latest restoration is a touch gentler than the George A Romero undead classic, for the independent label is working on a new scan and restoration for Flight Of The Navigator, a classic VHS-era adventure tale. As well as the new scan and restoration, the label is also promising brand new bonus features and, its social media announcement teased, "more" too. The special edition is due to be released at the end of August. Commenting on the release, the company' Chris Holden said: "This has been of our best sellers for years so thought it was time to give it the special limited edition treatment. We're working on a new scan and restoration plus some great new content."
---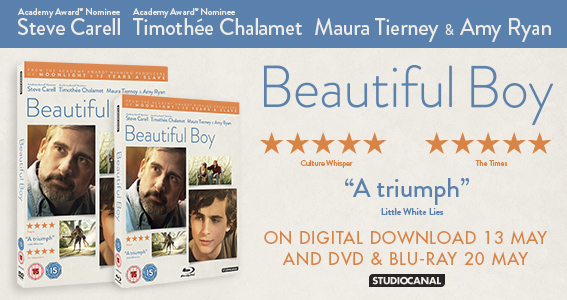 ---
AT THE MOVIES
The big superhero news of the week concerns the ongoing travails of Batman, as rumours now emerge of the next actor to take on the cape, cowl and scowl of the Dark Knight. For, under the previously reported stewardship of producer/director Matt Reeves, the man behind the hugely successful recent Planet Of The Apes outings. It seems as if Nicholas Hoult, once of Skins fame, and Robert Pattinson, once of the Twilight franchise but who's recently carved out a niche as a credible actor in cracking films, are both in the frame. Although judging by the Internet's reaction. Pattinson is both the most and least popular choice…
In this week's "stories you never thought you'd see" corner, we have the producers of the recently released Fisherman's Friends film, Meg Leonard and Nick Moorcroft, announcing plans to make a film based on the life of Levi Roots. Who? Well, he was the chap who appeared on Dragon's Den with a ready-made back story (born in Jamaica, came to London, spent some of his life behind bars) and a great idea – Reggae Reggae Sauce. His Caribbean flavours earned him an investment and now, more than 20 years later, an empire worth £35 million. The rags to riches story is, Leonard said, class "triumph over adversity" fare. Moorcroft added: "It's a life-affirming tale of hopes, dreams and second-chances, all set to an uplifting reggae soundtrack and bathed in Caribbean sunshine."
Hang on, no, apologies, there's something even stranger. For weird news of the week goes to the announcement that Chris Rock is going to work with Lionsgate on a reboot of the Saw franchise. Wait, what? The man behind the bit in one of the Madagascar sequels singing "Afro, circus"? And Saw? Yup, seems as if Rock loves the ongoing horror series. He said: "I've been a fan of Saw since the first film in 2004. I am excited by the opportunity to take this to a really intense and twisted new place." It will be at its natural home of Lionsgate, whose chair Joe Drake said: "When Chris Rock came to us and described in chilling detail his fantastic vision that reimagines and spins off the world of the notorious Jigsaw Killer, we were all-in. Chris conceived this idea and it will be completely reverential to the legacy of the material while reinvigorating the brand with his wit, creative vision and passion for this classic horror franchise."
Scottish ravetastic film Beats opens this week and we'd strongly suggest you head over to

https://www.themovemag.co.uk/product-page/issue-6

to pick up a copy of the latest issue for an interview by The Raygun's very own Tim Murray with the man behind the music in the ace indie film, JD Twitch.
You're on The Raygun newsletter mailing list, which has been running for eight years, because you requested it, have been recommended to us or sent us emails. You can unsubscribe at any time, if you're daft, using the link elsewhere or by emailing as below. But of course, you don't want to do that, do you? We don't share your information with anyone else, we don't like cookies and we're the good guys. We care because you do…
To subscribe to The Raygun newsletter, please email
info@theraygun.co.uk
with subscribe in the subject matter
To unsubscribe, email

info@theraygun.co.uk

with unsubscribe in the subject
For editorial or advertising queries, contact

tim@theraygun.co.uk