MOMENTUM'S HAPPY SLAPPERS
JACKO DEAL TO INCLUDE DVD
SECRET RENTAL MILLIONAIRE
COMING SOON ON DVD AND AT CINEMAS
---
---
It Was A Good Week For..
. E1, which has had the double wham

my of the latest Twilight instalment, New Moon, and The Gruffalo.
It was a bad week for.

.. Anyone who might have wanted to make money from New Moon, as its price at stores tumbled...
It's been a big week for big releases, with a clutch of titles leading the way and retailers were expecting a bumper week for sales. First out of the blocks, both in terms of sales and timing (the latter thanks to midnight openings at HMV and Asda, among others) was E1's The Twilight Saga: New Moon. Aided by all sorts of smart marketing (see below) the series was on target to achieve week one sales of 1 million plus. Its first day sales exceeded 600,000 across both formats and numerous different SKUs, the seventh biggest day one ever and E1's biggest since it rebranded from its old Contender days. The huge growth of the franchise is illustrated by the fact that New Moon's first day sales far outstripped the whole first total achieved by its predecessor, Twilight. E1's director of home entertainment Jon Bourdillon said: "We are very pleased with the first day of sales for New Moon. This outstanding success is testament to the strength of the franchise and is a great foundation for the third instalment, Eclipse, which is coming to cinemas in July. The sales show that the UK public still has a huge appetite for buying physical product." It marked a double whammy and arguably E1's best ever week, as its release of The Gruffalo was also enjoying a strong week and was in line to sell 50,000 in its first week.
As well as the midnight openings, there was all sorts of event-style activity surrounding New Moon. Chief among these – and certainly the wackiest element – was a "world wolf premiere" that saw E1 screening the film for the wolves at Longleat Safari Park. Kiss FM also ran a takeover day on Wednesday and, needless to say, there was acres of in-store activity and a big marketing push. E1's head of marketing for home entertainment Matt Brightwell said: "Our campaign drove a clear consumer call to action driven by a significant multi-media campaign and trade marketing execution which successfully created the perfect swell of awareness and desire to purchase New Moon on day one. Such unprecedented day one sales are a fantastic indication of the strength and growth of a franchise that will continue to develop toward the Q4 DVD and Blu- ray release of Eclipse."
It's shaping up to be a strong seven days overall too, with the week's biggies all living up to expectations. Icon's Paranormal Activity was leading the chasing pack behind New Moon and was on target to break the 100,000 barrier in its first week. The company said it showed its strategy, of building word of mouth and talking about the truly scary experience of watching it at home, was paying off with sales holding up strongly against its competition past day one. "We are delighted with the strong sales which the film has delivered on DVD and Blu-ray – a huge credit to the unique marketing campaign which Chris Warrington and the team delivered and to the support and belief of our retail partners" said Icon's general manager Ian Dawson.
The week's other biggie was Lionsgate's Harry Brown. Again, this was buoyed by some strong marketing and plenty of PR activity. There was a Q and A session at the HMV Curzon in Wimbledon, and there was an exhibition of portraits, Michael Caine In Film, at the London Film Museum, flanked by Harry Brown posters, a private viewing of which drew along artist Paul Karslake's sister Jo Wood (ex-wife of Ronnie). A Harry Brown scooter appeared in The Sun and Shortlist and even the DVD commentary was picked up on by The Sun for a Caine-related story. Harry Brown was on target to reach 60,000 or so, and Lionsgate's Kaz Mills said: " We were conscious that we needed to focus on an older Michael Caine fan base, as well as the younger male 16-34-year-old age bracket, so we created a dual-targeted campaign including TV, press, online and outdoor, with a view to reaching both audiences. We achieved some stand-out coverage via PR and this art exhibition is just one example of where were able to cover a broad audience with one event."
---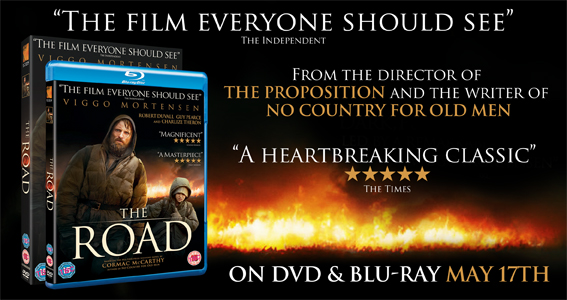 ---
The big release on the radar going forward is, of course, Avatar, and there's more on that front this week, as Fox and director James Cameron unveiled some of its strategy for the April 26 UK release as well as some of its digital initiatives. There will be a global partnership between Fox and not for profit organisation Earth Day for the release of the DVD and Blu-ray. The initiative is furthering the film's conservationist and ecological message and pledging to plant 1 million trees worldwide by the end of this year. Meanwhile, a special code on the Blu-ray and DVD will enable consumers to register at www.avatarmovie.com to adopt one of those trees as well as see exclusive bonus materials. This will include a Pandorama, where they can immerse themselves into the film's location, a Pandorapedia guide to the world of Avatar, the world's first interactive trailer and an interactive desktop wallpaper. Cameron and co confirmed that an extras-laden special edition will arrive in November, but the April release is eschewing those additional features to offer the best quality version available.
A week before Avatar sees the release of Bitch Slap, a wildly different title from Momentum. This charmingly titled romp is a cleavage ridden romp that is part Russ Meyer and part Quentin Tarantino and to celebrate its release Momentum is helping host a Bitch Slap Day at the Prince Charles Cinema on Easter Monday (April 5). It will offer up four films, including two from Meyer (Super Vixens and Faster, Pussycat! Kill! Kill!, the original rarely seen version of Tarantino and Robert Rodriguez' Grindhouse (later stripped out into two films) and the UK premiere of Bitch Slap. "We were looking at screening programmes or a platform release," said Momentum's Adam Eldrett, "and this is perfect. It just had to be at the Prince Charles. It's brilliant awareness for us, it really helps support the film." Bitch Slap is out that day on rental, ahead of its full April 19 retail release.
All change at Optimum releasing, where head of marketing for home entertainment Mylene Bradfield is exiting the company to live in the back of beyond (or Wales, as it's also known). Mikey Ellis will step up to the role of marketing manager, easing him into taking the role of head of marketing, anticipated in about six months. At the same time Ellie Davies has also been promoted to senior product manager. The company will also be taking on a new product manager. Optimum's home entertainment general manager John Rodden said: "It's very sad to be losing Mylene but we're all really happy that she's moving on to an exciting and enviably blissful new life in Wales. We gave long and serious thought to how we were going to replace someone as brilliant, knowledgeable, talented and generally lovely as Mylene. Mikey has done a great job in the two years he's been with us as Senior Product Manager, and we feel that he totally deserves the opportunity to step up to lead the marketing team."
LOVEFiLM has put its weight behind the Robin Hood tax campaign that is aiming to raise cash on a worldwide level by levying banks for speculative transactions. It is hosting the Richard Curtis-directed, Bill Nighy-starring short pushing for the introduction of the tax here – http://www.lovefilm.com/features/movie-clips/Bill-Nighy-and-Richard-Curtis-Charity-Video – as well putting it on its newsletter that is mailed to more than 1 million LOVEFiLM members. Chief marketing office Simon Morris said: "[We at] LOVEFiLM are big fans of Bill Nighy and Richard Curtis, and when they called asking for our support with the Robin Hood Tax campaign, we were delighted to help and rally the forces of Britain's largest, most influential film community."
Strangest story of the week is the court case in Spain where actor Sir Christopher Lee was ordered to pay £640,000 to an illustrator for a DVD sleeve he claimed he hadn't been properly paid for. The film in question was Jinnah, in which Lee starred as the eponymous founding father of Pakistan. Illustrator Moreno charged that he was hired initially and received payment for a digital illustration for the cover, but further work, including pictures of the DVD menus and accompanying booklet, went unpaid. All we can say, is that must have been one heck of a ratecard…
Sony's much talked about deal with Michael Jackson's estate, was covered in most newspapers this week, but few reported on the fact that as well as audo releases and potential video games, the deal also takes in DVD too. This Is It, which detailed rehearsals for Jackson's sold out shows in London, was released via SPHE.
Older industry types will have this week been glued to Channel 4's Secret Millionaire to see Bolton-based former rental chain chief Fil Adams-Mercer, who sold his Videoworld chain to Ritz (remember them?) before moving into wholesaling and, eventually, launching Parcel2Go. And they say there's no money in rental...
And we'll end this week's Newsletter as we started, on New Moon. In the US it was released on Friday night, rather than the standard Tuesday slot in the States. And it sold a whopping 4 million plus units, again, ahead of its predecessor, Twilight (3.8 million), which was America's biggest seller in 2009. There were a mammoth 7,000 midnight launch parties at retailers across the country.
Right, we're off to Wrestlemania in the US for the weekend. And while we're there we may pick up a new Blu-ray player – amazon.com is selling Sylvania models for less than $60 now – that's about 40 quid to me and you. Although they don't boast the full range of connectivity features, it's worth noting that a year ago the same model was selling for $200...
---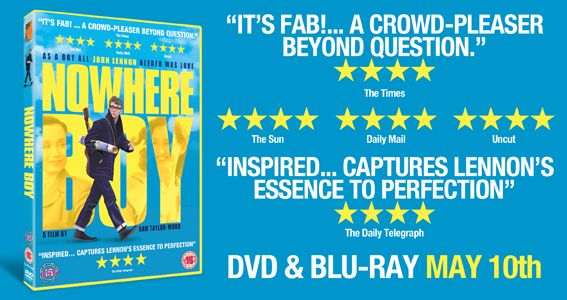 ---
QUOTE OF THE WEEK
"Too often today, these businesses turn a blind eye, or at best react passively and selectively to the problem; too few of them take the basic, commercially reasonable steps necessary to educate their customers, identify abuses, and put an end to them." A quote from a letter to US government officials, penned by an alliance of, among others, major Hollywood film studios, referring to Internet service providers.
RELEASE OF THE WEEK
Brit gangster films are, in all honesty, ten a penny these days, and while we do, of course, still love them to bits, they are often merely variations on a theme. But we can't resist the title of the April 12 release from 4Digital – Triads, Yardies And Onion Bhajees! Like many in the direct to DVD and limited theatrical, where the packaging and the credentials are king, this release boasts a commercial sleeve (featuring star Dave Courtney, who we'd never dare criticise over his acting ability) and a cracking title...
AT THE MOVIES
There's no dislodging Tim and Alice from the top slot, as Burton's Alice In Wonderland eased past the £30 million mark at UK cinemas (it's still top in the US too...). New entries in the UK top 10 were the Butler/Aniston romcom The Bounty Hunter, which took more than £2 million in its opening frame; E1's I Love You Phillip Morris (just over £1 million) and Momentum's The Spy Next Door, which took just shy of £700,000.
Hollywood is, of course, if nothing else, consistent in the way that once it sees a moneymaking opportunity it latches on to it and won't let go for all its worth... Hence the current craze for 3D movies shows no sign of waning (hey look at the Alice In Wonderland figures and then tell us it's not working). Every new film announcement seems to come with the "3D" suffix. Latest among these are a clutch of titles that blend Hollywood's continuing obsession with remaking, reinventing, reimagining and rebooting potential franchises for the 21st century, and 3D are Popeye and Buck Rogers. The former, from Sony, will be in all-singing, all-dancing CGI, while Buck Rogers is being developed by genre specialist Paul WS Anderson (Aliens Vs Predator, Resident Evil, Mortal Kombat et al).
These two, of course, join an ever-growing list of returning franchises, ranging from The Smurfs to Conan, taking in The Green Hornet, Doc Savage (we at The Raygun are still fans of the Ron Ely version) and even Dan Dare.
Another franchise being given a new lease of life is, of course, Mission: Impossible, with a fourth film now in the works, with Tom Cruise once more attached. Filming will begin this year, with a release date next summer. And who's directing it? Well, Paramount and producers are casting the net now, and the favourite emerging is said to be Brad Bird – who has previously specialised in animated fare such as The Incredibles, Ratatouille and The Iron Giant. Lost's JJ Abrams is still involved alongside Cruise...
EVENTS OF THE WEEK
Harry Brown's been keeping us busy all week, what, with a screening and Q and A at HMV's fantastic Curzon cinema in Wimbledon on Sunday night, and again for the launch of a selection of Caine paintings on Tuesday. Sunday was a screening fest, with the morning spent watching the excellent How To Train Your Dragon in all its glory on the IMAX at Waterloo, while the afternoon was spent as part of London Film Day in the company of Nanny McPhee And The Big Bang.
SITE OF THE WEEK
This looks thoroughly intriguing... Lovely artwork too, from the people that brought you our Raygun logo, Name Creative:
Michel Gondry is never anything but fascinating, check his latest offering out:
All over the Internet, as sci-fi fans dissect Fox's new Predator outing...
This has been teasered for what seems like an eternity, but we're still eagerly awaiting it...
OUT NEXT WEEK ON DVD AND BLU-RAY (MARCH 29)
2012 (SPHE) (DVD and Blu-ray)
The Advocates Series 1 (Demand DVD)
Bunny And The Bull (Optimum) (DVD and Blu-ray)
Caprica (Universal Playback)
Catweazle 40
th
Anniversary Edition (Network)
Clive Barker box set (Optimum)
Countryfile's Favourite Places With Julia Bradbury And Matt Baker (Acorn)
Cracks (Optimum) (DVD and Blu-ray)
Doctor Who Myths And Legends (2entertain)
Extreme Prejudice (Optimum)
Fireman Sam – The Great Fire (HIT)
The Good Life Complete Series One (Acorn)
Homicide The Complete Series (Fremantle)
Horrid Henry's Fun Run (Abbey)
The Imaginarium Of Doctor Parnassus (Lionsgate) (DVD and Blu-ray)
Johnny Handsome (Optimum)
Life Of Riley: Series One (Acorn)
My Dream Farm With Monty Don (Acorn)
Mythbusters Jaws special (Demand DVD)
The Night My Number Came Up (Optimum)
The Office An American Workplace Season 4 (Universal Playback)
Peak Practice Series 6 (Network)
Peppa Pig Fire Engine And Other Stories (E1 Entertainment)
Scooby Doo Abracadabra Doo (Warner)
Shaun The Sheep Spring Lamb (2entertain)
Stargate Special Edition (Optimum) (Blu-ray)
Thomas And Friends Triple (HIT)
Unmade Beds (Soda Pictures)
Waybuloo Piplings Love To Play (2entertain)
Whoops Apocalypse The Complete Apocalypse (Network)
OUT THE FOLLOWING WEEK ON DVD (APRIL 5)
30 Rock Season 3 (Universal Playback)
Another Sunday And Sweet FA (Network)
Bad Behaviour (Lionsgate)
Burn Notice Season 2 (Fox)
Da Vinci Angels V Demons (Demand DVD)
Day Of The Dead (Arrow) (Blu-ray)
The Divorce Of Lady X (Network)
Doctor Jekyll & Sister Hyde (Optimum)
Fireman Sam – The Great Fire (HIT)
Forever Green Series 2 (April 5) (Network)
Funny Games (Kaleidoscope) (DVD ad Blu-ray)
Ghost Hunt Complete Series 1 box set (Manga)
Gungrave Complete Collection (MVM)
Hard Revenge Milly Bloody Battle (Cine Asia)
His Name Was Jason 30 Years Of Friday The 13th (4Digital Media)
Invitation Only (Momentum)
Last Stop 174 (Brightspark)
Live And Become (Bluebell Films)
Married Single Other (2entertain)
The Merry Gentlemen (Universal indi VISION)
Negima: Complete Series 2 (Manga)
Original Spider-Man Season 3 Volume 2 Clear Vision)
Le Professionel (Optimum)
Ready When You Are Mr McGill (Network)
Slayers Next box set (MVM)
Sounds Of Sand (Bluebell Films)
Spongebob SquarePants Viking Sized Adventure (Paramount)
UFC 106 Ortiz Vs Griffin 2 (Clear Vision)
Universal Soldier Regeneration (Optimum) (DVD and Blu-ray)
We Live in Public (Dogwoof)
WWE TLC Tables, Ladders & Chairs (Clear Vision)
Wycliffe The Complete Second Series (Network)
Yes Men Fix The World (Dogwoof)
Yus My Dear The Complete Second Series (Network)
OUT THIS WEEK AT CINEMAS (March 26)
Nanny McPhee And The Big Bang (Universal)
No One Knows About Persian Cats (Network)
Perrier's Bounty (Optimum)
OUT NEXT WEEK AT CINEMAS (April 2)
Clash Of The Titans (Warner)
How To Train Your Dragon (DreamWorks/Paramount)
Kakera A Piece Of Our Life (Third Window Films)
The Railway Children 40th Anniversary (Optimum)
Samson & Delilah (Trinity)
To subscribe to The Raygun newsletter, please email
info@theraygun.co.uk
with subscribe in the subject matter
To unsubscribe, email
info@theraygun.co.uk
with unsubscribe in the subject
For editorial or advertising queries, contact
tim@theraygun.co.uk