RETAIL GETS ITS MOJO BACK
COLLABORATION KEY FOR THE BUSINESS
HOME ENTERTAINMENT: THE BEST STUFF
…AS TRADE BODY HITS RECORD HIGHS
HMV: LOOKING FORWARD TO Q4…
…AS CHARITY BASH READY TO KICK OFF
VILLAINESS A PREMIUM DELIGHT
AS LYNCH TEASES HIS PEAKS…
COURGETTE IS A SLICE OF FUN
FENCER ON GUARD FOR RELEASE
…AS WONDER WOMAN DRONES ON
QUOTE OF THE WEEK
TRAILERS OF THE WEEK
---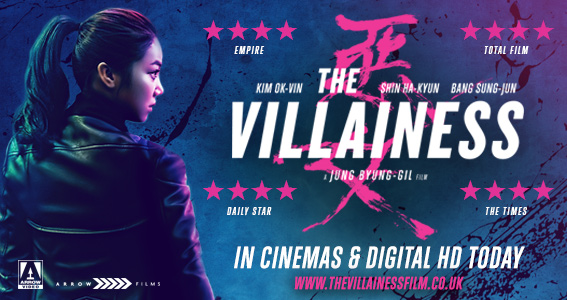 ---
If you can't read this newsletter or see the ads, please click here
It Was A Good Week For... Entertainment retail: got its mojo back, said ERA (and at least one retailer)…
It Was A Bad Week For… Apple offering 4k upgrades for iTunes customers won't help the 4k Blu-ray business …
"Entertainment retailing has got its mojo back." That was one of the key messages from the AGM of the Entertainment Retailers' Association, better known as ERA, held this week amid signs that business is up in the three key areas of video, music and games in 2017. With all three of the holy trinity showing growth, and with achievements such as its 10th Record Store Day and, on the screen entertainment side of the business, the Must See Movies Before You Grow Up industry-wide campaign, as well as record membership numbers, it was easy to see why the trade body was feeling bullish at the event held at Dolby's offices in the heart of London's West End. As chief executive Kim Bailey noted when saying entertainment retail business was up six per cent in the first half of 2017: "For those like me that have lived through more than 10 years of decline, that's a remarkable achievement. [And it covers] all three of our sectors, not just newer digital formats and streaming services, but established formats like vinyl. Entertainment retail has got its mojo back." In membership terms, it now boasts 241 members, from multiples covering scores of outlets, through to single stores, a record number and one that is 75 per cent up on 2008's low point. Bayley further praised the work of ERA's own Lynn Li and Robyn Milner, alongside Sainsbury's Andy Chatburn and HMV's Rudy Osorio, for their efforts in making the Must See Movies Before You Grow Up campaign so successful, as well as the efforts of the Official Charts Company in setting up a digital EST video chart.
Collaboration was one of the key elements discussed at the ERA AGM, not least its successes in the Must See Movies campaign discussed above. As HMV's Rudy Osorio said, ERA's recent successes as an organisation were down to retailers coming together and working to focus on the customer. He outlined some of the thinking on the campaign, as well as confirming its future, saying: "We were really jealous of Record Store Day, and the fact we didn't have something like it in the film and TV industry. It started with a BASE and ERA strategy day where we sat down and brainstormed. Rather than a formal agenda, we sat down with our contemporaries and knocked ideas around in an open way. It was a lot more difficult than we expected, RSD has been going for 10 years, but the campaign was incredibly successful." Catalogue sales in the family area were up 41 per cent, with 140,000 units incremental sales added. ERA and partners are now looking at the rest of the market, and how it can take the idea forward in the months and years ahead. Osorio further outlined some of the problems facing the sector, not least with piracy and windows, suggesting that one of the ways forward was to add value to content and "inspire" consumers in the way Warner was doing with its Iconic Moments series featured here last week.
Speaking of Warner, the company's John Stanley was among the keynote speakers at the ERA AGM, taking time to remind the industry just ow much great product it had. Using a Q&A format, he outlined the strengths still enjoyed by physical and digital media compared with a svod service such as Netflix. "Why does the industry need home entertainment?" he asked. "As well as a unique window, what home entertainment has is the best collection of stuff, always and for ever." He said the industry still had to fathom out certain issues with newer formats. "When video was around and it moved to DVD, a massive audience repurchased product and also extended their collections, new product and back catalogue. New formats, Blu-ray included, have not really done that to a great degree." He said all sides of the business needed to do more to push formats such as 4k to consumers. He added that more needed to be done on the supply chain, and also welcomed greater collaboration across the industry.
The ERA AGM saw further speakers and panellists from the digital and independent retailer base, through to other suppliers, while Tesco's head of media and entertainment, Mark Green, was among the panellists for a Q&A at the end of the event. He discussed the importance of persuading consumers to buy into physical product and mentioned his own retailer's involvement with both vinyl and initiatives such as Disney's Big Sleeve format. "How can we energise people into buying physical? You've got to keep innovating," he said. He added the whole franchise was increasingly important with big titles, ranging home entertainment alongside other products ("you can really engage with the kids and parents"). And he ended on a further note to discuss collaboration too. "We all sell the same product," he concluded, saying that was unheard of in other retail environments, such as fashion. "The more we can collaborate with our suppliers, together we can create big things out of the product."
In our last bit of ERA news, the AGM included formal business, which included new of the elections to the board of the organisation. New companies joining the board include Google, through its YouTube and Google Play services, Soundcloud, and, at the independent end of the spectrum, Huddersfield-based Vinyl Tap. They are represented by Eduard Castello, former ERA chairman Raoul Chatterjee and Tony Boothroyd. Commenting on the appointment, ERA's Kim Bailey said: "For 29 years ERA has represented entertainment retailing in all its diversity. As we enter our 30th anniversary year, I am delighted to welcome three new and significant members to our board."
---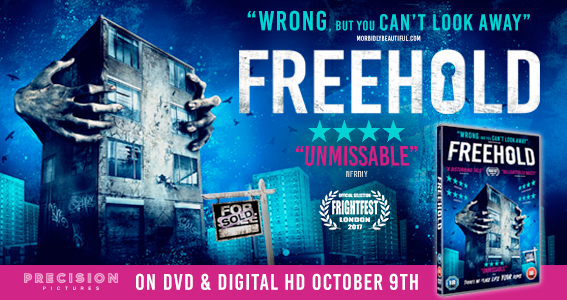 ---
Sticking with retail, there's more from HMV, and a phrase familiar to the newsletter this week – as the retailer this week said it too had regained said mojo. The Raygun was talking to operations director Neil Taylor ahead of one of the biggest dates on the industry's calendar, October 2's charity Legends Of Football event and it was as good a time as any to ask him about the current state of play at HMV. The retailer's return to form has coincided to its return as a key backer of the event. He said: "I think getting back to doing the right things led by music, film, people and great customer service helped regain our mojo and returning to support this event is something we were all very passionate about." He noted some of the problems experienced by the industry thus far in 2017, but said things had improve over the summer and was looking forward to Q4. "I think it's a known fact for the entire visual industry that the first half of the year was tough. We annualised against some massive releases with Star Wars: The Force Awakens, Spectre and Deadpool, however, we have seen massive improvements over the last three months in this category and we look forward to a strong Q4. The first nine months [across its entire business] have been good, very solid with a particularly good summer. However, we know it's all about Q4 so we keep grounded and working hard to deliver another good year."
The HMV Legends Of Football event, which raises funds for music therapy charity Nordoff Robbins, and, now it's at the start of October, it effectively acts as a curtain raiser for Q4 for the business, and, with little else by way of events, it's a great way of not just raising cash for a good cause and great for football fans, it's also an excellent way of meeting up with friends and colleagues. HMV operations director Neil Taylor said: "It's very important to HMV. We are passionate about the Nordoff Robbins charity as it truly reflects the power of music and everyone in the HMV team is passionate about music. What Nordoff Robbins do for people is amazing and it's all thanks to the power of music. It does coincide with what is a critical trading period, yes. I've never really thought about it kicking off Q4, but yes I guess it does and there's no better way to do that, than with this event." He said the industry's support for the event was crucial: "It's really important across all of our supplier partners, and to be fair, their support has been amazing. With sponsorship support from Derek Allen at Warner Music and Annika Bizon at Fox being on the organising committee, I can't thank everyone enough for their continued support. It is also important for the trade to get together. It's hard work for every label, studio and retailer to keep this industry thriving in the UK, and I think we all do a good job with that, so it's important we not only raise money for Nordoff but have a good night out whilst doing it." Well have more from Neil Taylor and on the event on our website soon, and tickets for the Legends Of Football event, which this year honours Steven Gerrard, are available at lofootball.co.uk
And what of retail this week? Well, it looks as if those pesky Guardians Of The Galaxy are going to hold on to the number one slot for second week, as Volume 2 of their adventures, as the sequel is known, was sitting atop the pile at the halfway stage this week according to the Official Charts Company's midweek bulletin. The Marvel title released by Disney sold some 319,000 in its first seven days last week and was outdoing its nearest rival by six units to one up until Wednesday, according to the update. New entries at the midway point included, at number two, the latest outing of Warner's The Big Bang Theory, and, eOne's Sleepless and Fox's Snatched, at numbers four and five respectively. Kingsman: The Secret Service re-enters the top 10 ahead of the theatrical bow of its sequel and, further down the charts, there are new entries for the sixth season of American Horror Story and, at 22, Men Of Honour.
---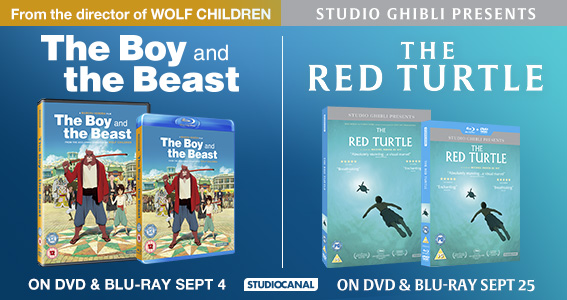 ---
To the Universal screening room in the company's London HQ, where the major was hosting a special event for the Film Content Protection Agency. Not only is the studio-backed anti-piracy group, funded by the MPAA, now a year in existence under the auspices of the FDA, it was also rewarding eagle-eyed cinema stuff who had caught pirates and would-be pirates secretly – and illegally – filming big releases from the big screen onto smartphones and devices for nefarious copyright infringing purposes. It also provided the organisation with the chance to update on its first year in business. Director Simon Brown said more than 90 per cent of pirate films still originate in cinemas around the world. There are more than 10,000 film performances in the UK every day, and while the UK was doing well in stopping pirates getting away with camcording in cinemas ("thanks to your vigilance," as he said), they was no reason to ease up. "The problem hasn't one away," he noted. There were 90 incidents of attempted camcording in cinemas recorded in 2016, this year is up to 70 so far. "We expect it will probably finish on an all time high this year," he said. Brown outlined current cases going through the courts, including one where the offender had sent a text saying "I'm about to record it". "Ten years ago, it was a bit of a mess," Brown explained, saying around 50 pirate copies of films a year were filmed in UK cinemas a decade ago, now it was more like two. "I'd like it be zero, but two is acceptable." This compares to the top three sources for illegally camcorded films Mexico (77 films a year), the US (66) and Russia (58). He also noted that some were no loner filming movies illegally, just recording audio soundtracks (these can be married to images recorded from cinemas in overseas territories to provide an English version.
All told, 26 different members of staff from cinemas around the country picked up rewards, taking in 22 incidents reported to the police, six arrests and five cautions resulting from their efforts. Cinema chains covered included Cineworld, Vue, Odeon, Empire, Showcase and Light Cinemas, films involved included Fast & Furious 8, Despicable Me 3, Beauty and the Beast, Transformers: The Last Knight and War for the Planet of the Apes. They received cash rewards and certificates. Lord Puttnam of Queensgate CBE, President of FDA, said: "The UK is one of the largest film markets in the world, with many films opening here first or simultaneously with other territories. Vigilance in screenings is extremely important - in no small measure, the industry's current and future wellbeing relies upon it. So on behalf of UK film distributors, I'm delighted to congratulate and thank the recipients for their continued commitment, which has helped to safeguard so many films on their theatrical release." Simon Brown, Director of FCPA, said: "I'm very pleased to welcome the award recipients from throughout the UK. It's reassuring to see that so many attempts to illegally record films in cinemas are being spotted and disrupted by cinema staff. With a very attractive line-up of forthcoming releases over the Autumn and beyond we ask for continued high levels of vigilance to help deter copyright theft and infringement."
Icon has widened Spirit's role to now look after all of its sales and distribution following the departure of former in-house sales chief Ray Primett, who has moved across to Universal in a business development role. Spirit was already handling many key accounts but now broadens its remit with the addition of Amazon and HMV. It comes as Icon has acknowledged that it is in talks with prospective buyers about a sale of the company. In the meantime it is fully operational and Spirit have significant plans for its extensive video library during the key Christmas trading period. The company returned to the fray after a previous ownership change and despite an excellent track record in terms of its acquisition strategy – recent successes since it was revitalised included It Follows, The Guest, The Nice Guys and a raft of others which many others would die for – and strong video sales, its titles had, like many others across the industry both majors and independents, been challenged theatrically in line with the general problems being widely experienced by mainstream, mid-range films in the face of franchise blockbusters and more niche independent titles. More in the coming weeks…
---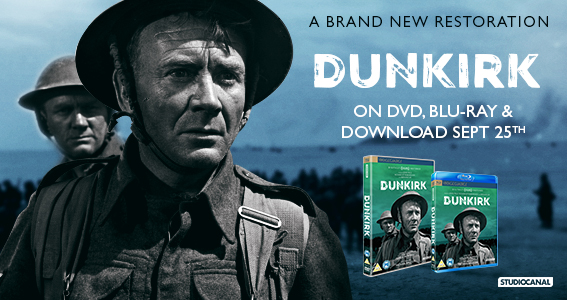 ---
Big release in cinemas today (Friday September 15) is one we've mentioned here previously, Arrow's The Villainess, which not only arrives in theatres, but also as a pvod title too. It works perfectly for the format, aided by the strong word of mouth following in the wake of its FrightFest screening and great reviews. It's appearing at numerous sites, taking in iTunes, Sky Store, Virgin, Curzon Home Cinema, YouTube, Amazon, BT TV, TalkTalk, and BFI Player. Commenting on the release, Arrow's head of digital stranger Daniel Perry said: "Ever since we picked up The Villainess earlier this year, we at Arrow Films has been extremely excited to launch this in the UK. The Villainess is a stand out action-thriller with some of the most phenomenal action sequences ever committed to film. Of course key to getting this great title out there is the innovative approach to distribution and marketing in making this title available theatrically and digitally on the same day, and really giving customers the choice of how they watch The Villainess. We can't wait for everyone to see this ground breaking film, and look forward to continuing Arrow's dedication to great films and finding new ways for audiences to enjoy them whether it be at the cinema or at home."
HBO has this week revealed some of the details for the forthcoming and eagerly awaited release of the latest outing of its flagship show, Game Of Thrones. The Complete Seventh Season arrives, as revealed here on The Raygun recently, on December 11, and, as befits the season which featured the most-watched opening and final episodes in HBO history, it's pushing the boat out in terms of additional features. Every episode of the series will feature audio commentaries across both DVD and Blu-ray SKUs. And, in addition, as a limited edition, there is a bonus disc with a 45-minute, never-seen-before animated feature. Conquest & Rebellion: An Animated History Of The Seven Kingdoms, is an extension of History & Lore features familiar to Blu-ray-buying Game Of Thrones fans and features stars such as Nikolaj Coster-Waldau providing narration. There are also further features and, on the Blu-ray, more from the Histories And Lore series. Commentaries include involvement from the likes of avid Benioff, D.B. Weiss, Jacob Anderson, Gwendoline Christie, Liam Cunningham, Kit Harington and Lena Headey.
Also being mooted this week, thanks to a tweet from no less an authority than David Lynch, is the eagerly-awaited home entertainment release for the return to his television classic Twin Peaks. It has earned a loyal band of fans while airing on Sky Atlantic (as Virgin Media customers, we can't wait to see it) and the legendary director has tweeted that this, the third season, will be released on December 5 in the US. By that logic, it will arrive on Monday December 4 over here…
Meanwhile, one TV franchise not worth forgetting is the still hugely popular The Walking Dead. It's full steam ahead for the zombie horror series, with eOne gearing up for the latest and the annual special edition. As with the gorgeous Hellraiser Steelbook we talked about last week, this is a limited edition offering exclusively available through Zavvi. Commenting on the release, eOne's Stephanie Don said: "We're delighted to be bringing out the next instalment in The Walking Dead on September 25. Loaded with hours of behind the scenes footage, deleted scenes and audio commentaries, our Season 7 DVD and Blu-ray is a must-own for any fan. We're also very excited about the Limited Edition Spike Walker Blu-ray that we'll be releasing in October exclusively through Zavvi. Our limited editions are a highly anticipated annual tradition, and this year's spiky, interactive walker is the most memorable yet."
---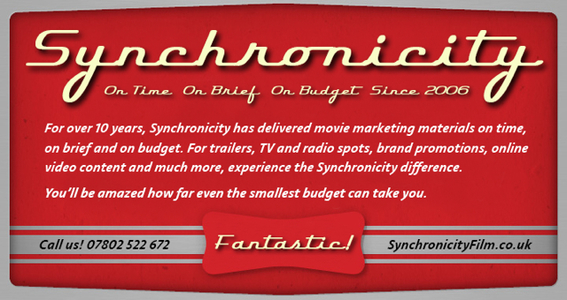 ---
Due out on Monday via Thunderbird Releasing is the much-talked about My Life As A Courgette, the stop-motion animated tale that has been earning rave reviews since its theatrical release earlier this year. And it's easy to see why the buzz around it is so good having viewed the Blu-ray ourselves this week. It's a belter of a film and is a family release like no other you'll see this year – it really is that good. Thunderbird is riding on the strong word of mouth and critical acclaim it has built up over the summer – in an identikit world of animated and superhero-heavy fare on offer at multiplexes, it became the de facto cinema choice for the discerning parent. The release pairs both the original, foreign language version of the film and English language dubbed film too, giving it a wider, more mainstream appeal. Commenting on the release, marketing manager Ed Frost said: "We're so proud and happy to be releasing both versions of this very special film – on both formats – after a theatrical release that exceeded our expectations. We were confident that the decision to release both French and English-Language versions of the film would help its accessibility to as wide an audience as possible, and are equally positive that doing it once again will reach a further audience as it continues its (hopefully long) life on home entertainment."
Another Monday release comes in the shape of a release from independent label Munro Films. The Fencer was Finland's Oscar entry for the 2016 Academy Award and also earned itself a Golden Globe nod. Commenting on the release, the company's Jane Smith said: "The Fencer is very accessible foreign-language fare with a simple story at its core (Time Out called it 'School of Rock with swords'). The much-garlanded, true-life story from an Ingmar Bergman prize-recipient in Klaus Härö gives a fascinating glimpse into an unknown corner of history, so we think it will also appeal to fans of history in films. The film garnered strong reviews on its limited theatrical release last year and so we are hoping it will also strike a chord with a home entertainment audience this autumn."
It's early days yet, but, given the scale of its theatrical success last weekend, in the US, UK and other territories – on these shores it has earned the distinction of claiming the biggest opening weekend ever for a horror film – fans, websites and more have already been talking about the home entertainment release of the new version of Stephen King's classic It. Among the welter of features spread across newsprint and online, most proclaiming a "return to horror" and more, it seems as if brother and sister director and producer team Andy and Barbara Muschietti have started teasing its home entertainment release. "There's a great scene, it's a bit of a payoff of the Stanley Uris plot which is the bar mitzvah, where he delivers a speech against all expectations," said the helmer in an interview with Yahoo's US film arm. "It's basically blaming all the adults of Derry [for the town's history of deadly 'accidents' and child disappearances], and it has a great resolution. Maybe it will be in the director's cut!" His sister immediately added: "Right, we are going to do a director's cut. We were told this morning." They added that it's there's around 15 minutes' worth of extra footage. Given Warner's triumph with the marketing (as Bloody Disgusting noted, it contributed to "one of the defining box office weekends in horror history", which has been acclaimed on both sides of the Atlantic, it will most likely be a huge success on home entertainment SKUs too. We can't wait for all those red balloons to appear in stores…
Sticking with Warner and its excellent marketing, it was interesting to see some of the activity surrounding the US release of its big summer superhero hit, Wonder Woman. Chief among this was a fleet of drones launched into the skies above Los Angeles and then orchestrated and choreographed into forming shapes and images over the skyline. These included the Wonder Woman logo, her headband and an outline image of the character. Needless to say, the activity earned the film masses of online publicity, most notably on social media channels. As director Patty Jenkins, who tweeted the footage herself, said: "Amazing night. Hundreds of drones over the skies of LA to celebrate the Blu-ray release. Wow!" You can see footage here on her twitter account, and more here.
Over in the US, in case you hadn't noticed, Apple unveiled its next raft of activity this week. Among those was a new Apple TV 4K, which is, as the self-explanatory title suggests, a new ultra HD kit. What's more, it is automatically offering to upgrade users' existing iTunes titles along the way (which would not help catalogue sales). In its statement, the company said: "With Apple TV 4K, viewers can enjoy a growing selection of 4K HDR movies on iTunes. iTunes users will get automatic upgrades of HD titles in their existing iTunes library to 4K HDR versions when they become available." "Bring the magic of the cinema straight to your living room with the new Apple TV 4K," said Eddy Cue, Apple's sap of Internet Software and Services. "Customers will love watching stunning 4K HDR movies from an impressive catalog on iTunes, while also getting automatic upgrades of 4K HDR movies already in their iTunes library and enjoying 4K content on services like Netflix and Amazon Prime Video, coming soon."
Another diary date and September 21 sees the second Entertainment Quiz being hosted by, and raising funds for, one of the industry's favourite charities, Action for Children. There are still tables left, we were at the inaugural event last year alongside our pal from Arrow and it's highly recommended, not least to see some of the faces there (there are so few events and opportunities for the industry to get together these days), but also raising cash for a good cause. And you can get something back while also fundraising, as there's auction items, with donations from the likes of BASE, which has secured media packages up for grabs. These include two weeks of outdoor advertising space worth £50,000 from Clear Channel and a digital campaign from Unilad worth £20,000. You can see them and other auction items here https://www.entertainmentquiz-auction.com/

Laurena Di Bello, Special Events Manager at Action for Children said:

"

We're proud to see our Entertainment Quiz fast becoming an industry must-attend as a fun, informal social gathering to catch up with familiar faces and vie for the winners' cup. The genuine passion as an industry to support the vulnerable children and families we work with across the UK is also overwhelming evident in the £114,000 raised last year. You don't even have to attend to be part of those efforts this year...our silent auction welcomes bids from anyone wanting to support Action for Children so please take a look and grab yourself a treat."
---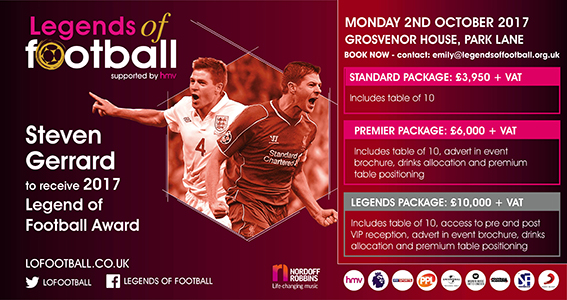 ---
"First, you spend way too much making the film in the first place. And then you spend tens and tens of millions of dollars marketing that film. You go into a 45-day theatrical window, and then there's a blackout for another 45 days where the consumer can't access that content anywhere, no matter what they're willing to pay or do. A lot of piracy happens in that 45 days, and then it starts to be available on video-on-demand. That's a highly inefficient system — particularly the blackout period where you're not monetising the film at all, and… pirates are the only way people are able to access that content. That system has to change, and I think it will change sooner rather than later. It doesn't make sense for anyone."
Lachlan Murdoch speaking this week at the Goldman Sachs Communicopia.
AT THE MOVIES
It was all about It this week, as the Stephe King flick broke all records overseas and here, where it's now both the biggest horror opening ever and the biggest September title, after taking just shy of £10 million in its opening frame.

And after last week's big news about Star Wars and the impending ninth episode, there have been further updates to the ongoing saga of another due from the production line. Seems as if JJ Abrams, the man who revived the overall franchise with The Force Awakens, will return to helm the ninth outing too. And it's also been delayed, it will now arrive in 2019…

More director news and it's officially been confirmed that Wonder Woman director Patty Jenkins is returning to direct the sequel, which will also make her Hollywood's highest paid female director…

Bad news for retailers everywhere, as Liam Neeson, the actor turned action star whose hits such as Taken and their ilk have proved to be credible and sizeable home entertainment hits, is said to retiring from the world of action blockbusters. He told audiences in Toronto this week that, at the age of 65, cinemagoers would sooner or later turn round and realise it was completely implausible for a pensioner to be running around sorting out villains and ne'er-do-wells.

TWEET OF THE WEEK
This tickled us – https://twitter.com/finance_LL/status/908256479932829696. And you can follow us on www.twitter.com/theraygun…
TRAILERS OF THE WEEK
Once In A Lifetime in a trailer for the umpteenth time…https://youtu.be/0Md0XJZlbAk
To subscribe to The Raygun newsletter, please email

info@theraygun.co.uk
with subscribe in the subject matter
To unsubscribe, email

info@theraygun.co.uk

with unsubscribe in the subject
For editorial or advertising queries, contact

tim@theraygun.co.uk