HMV'S NEW STORES IN RIOT HIT AREAS
RETAILER UNVEILS FIGURES
MOMENTUM'S Q4 TAILS…
CRACKING OPEN THE SAFE
WHERE THE NOBBS HANGS OUT
THE REC'ING CREW RETURN
UP AND WALKING
TRINITY FINDS THE RIGHT PLACE
BFI CELEBRATES LONDON…
…AND DIGS OUT SOME GHOST STORIES
PECCADILLO INKS NEW DISTRIBUTION DEAL
RELEASE OF THE WEEK: SALMON FISHING IN THE YEMEN
---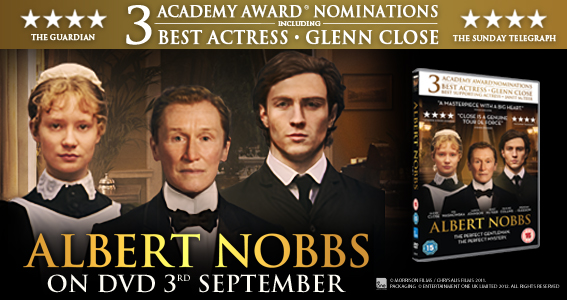 ---
If you can't read this newsletter or see the ads, please click
here
It Was A Good Week For… Revolver's timing of its Usain Bolt documentary was spot on, given the runner's performance
…
It Was A Bad Week For… A year on from the riots and there's still fall out fromn the Sony DADC blaze…
While we've all been celebrating the Olympics and what's good about London and the rest of the country, this week also marked a year since events which highlighted the other side of the capital, the August riots. It's the first anniversary of those this week, which also marks 12 months since the devastating fire that destroyed the Sony DADC UK HQ in Enfield, a stone's throw from us here at The Raygun. We've been speaking to some of those who were affected, from Sony DADC itself to independent labels involved. Sony has been praised for its response, but there's still a feeling of dismay with the way the fallout has affected some. Legal proceedings, compensation and insurance claims and other elements are still dragging. These have been further hindered by the insistence, from the Metropolitan police themselves, no less, that the arson attack wasn't part of the riots or disturbances raging around in other parts of London and England. So while stock lost can be replaced after the fire, loss of business insurance claims made as a result of "riots", no longer apply. Leaving labels further out of pocket. Some wouldn't comment, due to ongoing legal cases, but take the case of Clear Vision label. In a frank interview the company's Ian Allan spoke of the problems his company has faced. "It's damaged us a great deal," he said. "We were helpless, it was so frustrating." Struggling to replenish stock lost, the company missed its targets on WWE releases with the wrestling organisation in the US, incurring penalty payments. Missing minimum guarantees doesn't help the relationship with the licensors either. The total losses for Clear Vision, Allan said, ran into half a million pounds or more. Organisations and local politicians near Clear Vision's Enfield base have been helpful, but Allan blasted City Hall and Westminster politicians for doing "absolutely nothing". Allan said: "It's been devastating." He's not letting it lie, and is pursuing action, but added that the future of the company had been put in jeopardy.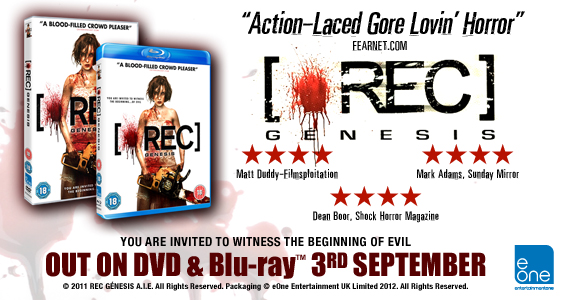 In a statement to The Raygun, the Metropolitan police outlined its position in this scenario. "
Consequential loss claims are not covered by the Riot (Damages) Act," it said. "The Act only compensates for destruction to premises, injury to premises, injury to property and property stolen or destroyed.
The losses arising out of the damage sustained to the Sony Distribution Centre are subject to litigation and we do not wish to comment at this stage.
Any claim submitted to the MPS on behalf of MOPAC (Mayor's Office for Policing and Crime) is not only required to the meet the criteria listed above but also the criteria within the Act which determines whether a disturbance can be classified as a riot."
Some independents have had to get creative. A label such as Terracotta Distribution, said that with no revenue from physical releases, and pushing back releases, holding up more revenue, has caused it to look elsewhere. The company's Joey Leung said: "A positive note is the support and understanding of our supply chain and partners like Silversun, our authoring house, and What Is Bobo, our design agency. Another positive note is it's forced us to diversify revenue – we already have festival revenue and we accelerated our existing discussions with TV channels."
And what of Sony DADC itself? Well the company's new Enfield centre will be fully up and running by September. It will be even more secure as well as bigger and better. We're going to have more on a year after the riots on our website shortly…
HMV meanwhile, was one of the retailers affected by the riots, with its stores in Wood Green and Enfield coming under sustained attack, with looting and serious damage caused. The latter store was one of the oldest surviving outlets in the chain. We've been by both in the past week, and both are back to the best and were busy too. The company's Gennaro Castaldo said: "What was remarkable about the riots last year was just how quickly everyone responded to turn the situation around. We had two stores that were directly affected, but within a day or two they were up and running again, although it probably took a while longer for consumer confidence in some locations to return more fully. Looking at the affected stores now you wouldn't know anything had happened, but while the feelgood from the Olympics may hopefully avert any repeat this year, I guess you just don't know if and when there might be another spark in future – as the factors behind the riots haven't really gone away."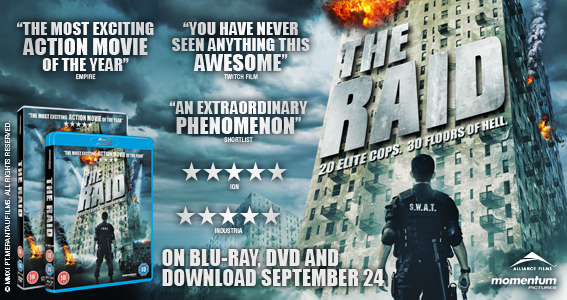 Sticking with HMV, the retailer has unveiled its final trading figures for the last financial year. These were as expected, with losses before tax and exceptional items of £16.2 million. Like for like sales were down 12.1 per cent. HMV pointed to its strong market share performance across its traditional strong sectors of video, games and music, with technology sales also showing a "strong increase". HMV also pointed to the bank refinancing which will take it to September 2014. Chief executive Simon Fox said: "The last year has been a difficult and challenging one for HMV and, as expected, this is reflected in our annual results. However, we are confident that the actions we have taken will enable us to significantly improve cash generation and make profits of at least £10 million in the year ahead. Although we have clearly been through a turbulent period, our financial position is now stable thanks to the support of our suppliers, banks and colleagues, and I am confident, as I hand over the reins to Trevor Moore, that HMV has a secure future under his leadership."
HMV chief executive Fox is, as reported here last week, departing the retailer. In a frank chat about his six year tenure at the retailer, he discusses the highs, the lows, what makes HMV special and its relationship with the retailers… You can read the interview on our website at www.theraygun.co.uk…
Elsewhere, the Q4 onslaught continues, this week's biggie comes from Momentum. As in previous years, it's not weighty in terms of the number of releases, but Momentum's batch of titles slated for release for the rest of 2012 has the quality – and potential – to work. First out of the blocks in October is Red Tails. Packaged in a gorgeous lenticular sleeve (also the cover for the company's Q4 brochure, and it's Momentum 3D sleeve that really works), it works for both sons and fathers as a Sunday afternoon kind of movie, where the theatrical release was pitched, but will, the company believes work equally well with a 15 to 34-year-old crowd with a male bias. That's thanks to its George Lucas involvement. Momentum can point to its pedigree with other wartime titles such as Beneath Hill 60 and, more recently, Act Of Valour. In the case of the former last year's strategy – release, then a second push around Remembrance Day and a further one closer to Christmas – could prove to a winning one here too. The Babymakers (see trailer below) is one of those Knocked Up meets The Change Up kind of comedy, a commercial offering that stars pin-up Olivia Munn. From then on it's chills all the way, with a clutch of chillers being released ahead of Halloween. These include Apartment 143, a haunted house horror backed by strong key art and a TV advertising campaign. We Are The Night has those key elements – l*sbians, vampires and killers, in an action-filled title pitched somewhere between Sucker Punch and True Blood, this too will be supported with TV spots. The line-up is completed by Red Lights, another chiller, albeit one that carries that kind of Sixth Sense feel that Momentum feels could help propel it further than the average horror. Its star power, headed by Robert De Niro and featuring Sigourney Weaver and Cillian Murphy. It too comes with special packaging, likely a foil-blocked sleeve, and hefty TV and marketing support. Moving into 2013 and Momentum will up its schedule to include the eagerly awaited Lawless (we're previewing the trailer again, below, and are hugely excited about this, it boasts incredible word of mouth), more horror in the shape of Sinister and House At The End Of The Street, more grown-up fare in the shape of the Oscar-tipped Hope Springs and Dustin Hoffman-directed Quartet. Hit & Run looks to have that Midnight Run or True Romance road movie edge (again, see below for the trailer). Momentum's Louisa Mitchell concluded: " Q1 will be our biggest to date and is packed with a raft of qualify films that we are very proud to be releasing."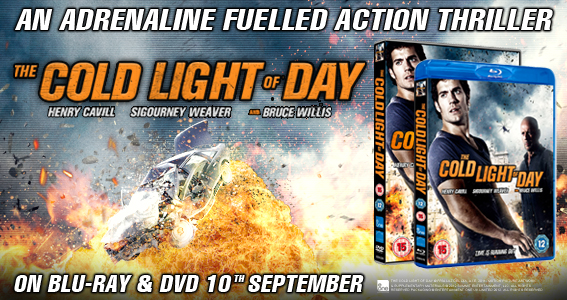 Before that, there's still a few key titles due out from Momentum. Two of those are very contemporary actioners, albeit from different parts of the world. We've already talked extensively about The Raid (see our website for the stunning 3D sleeve) and will be returning to it in the coming weeks here. And more action from Momentum comes in the shape of Safe, the latest outing from home entertainment favourite Jason Statham. The gruff star is a guaranteed winner, but Momentum believes this can be his most successful release for some time. The company's Louisa Mitchell said: "Safe is the most action-packed Statham film to date and we will targeting his loyal fans with an explosive campaign kicking off with a spot in the 2014 world cup qualifier between England and Moldova. This will be followed by heavyweight TV, press and online as well as PR and a number third party promotions with Scotts menswear chain, Top Pizza and Alpine in car audio equipment."
It's a busy time across the board, with many suppliers we've been speaking to starting to ramp up for the Q4 season. And, as we've noted here previously, late August and September are looking mighty busy too. For the suppliers just outside the major studios, the aforementioned Momentum, eOne and Lionsgate, it's going to be a hectic few weeks. Here are a few of the titles due, with Lionsgate's Salmon Fishing In The Yemen featured further down…
Albert Nobbs is one of the better reviewed titles to be released outside of the blockbuster season at cinemas, its April opening came with a stack of strong reviews, praising, among other things, the performance of Glenn Close. She was one of three Oscara nominations picked up the drama, the other two were best supporting actress for Janet McTeer as well as make up. The September 3 release will see eOne trying to build up on that acclaim and focus on the positive publicity. The company's Holly Gough said: "We've been lucky enough to get access to Glenn Close for the DVD and the film has an amazing support cast willing to lend a hand too… hopefully this will really bolster the performance of the hidden gem in our Q3 line up."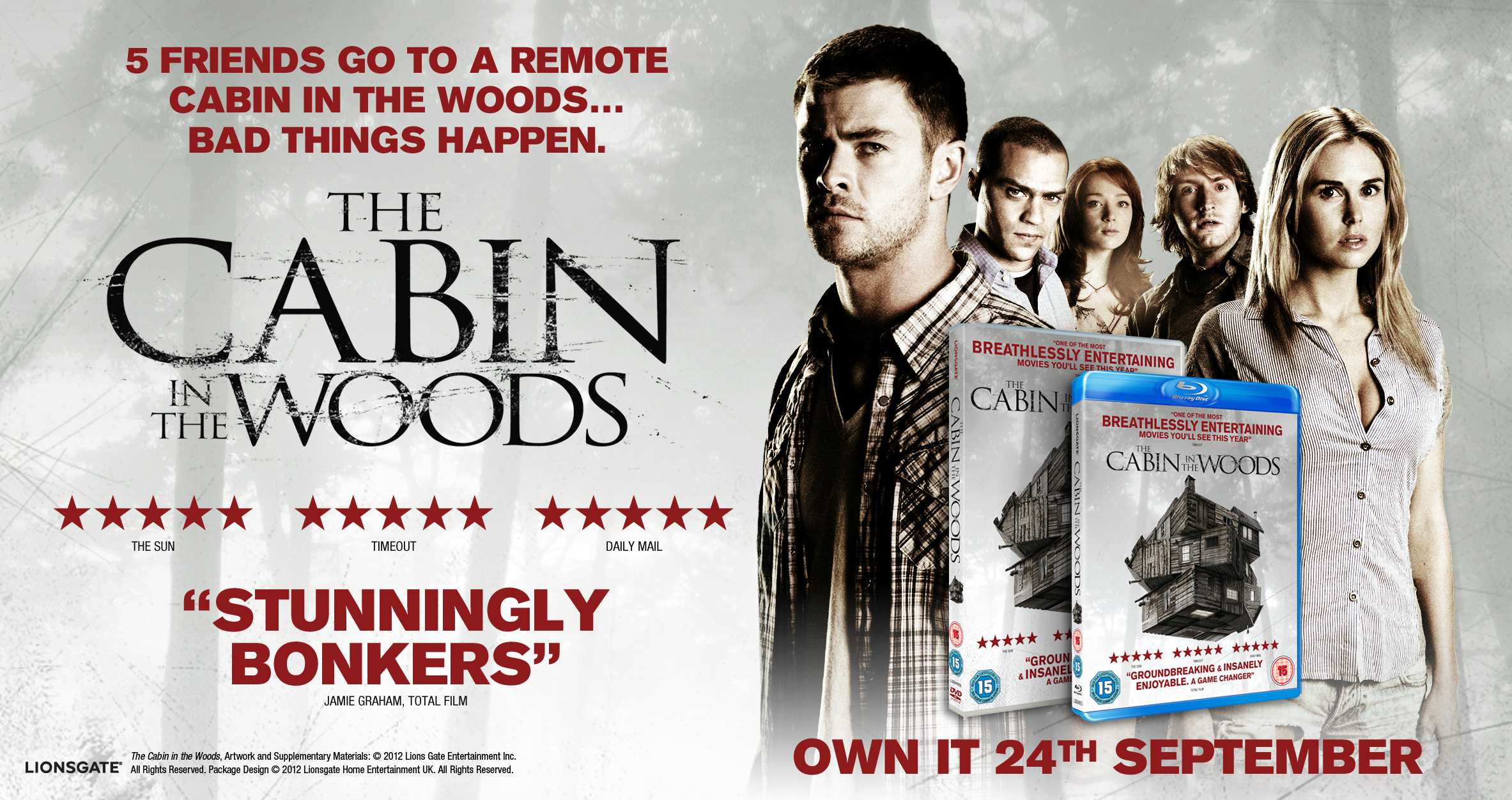 Somewhat different from this is the latest instalment in the ongoing REC franchise, REC Genesis. It arrives courtesy of eOne, on September 3, a week after its high profile premiere at the annual Film4 FrightFest event. Outlining the support for the film, an addition to the successful brand, eOne's Sayoko Tietz said: ""The marketing campaign for the DVD and Blu-ray release of REC Genesis leaves no stone unturned. The release is supported by TV, Press, online plus a highly contagious social media and viral campaign. We are also working very closely with Frightfest. The embossed O-ring will look terrific and I am dead sure the DVD and Blu-ray REC Genesis will be highly sought after amongst horror fans."

Zombies are still, of course, proving to be a fertile breeding ground for films and, latterly, television. The Walking Dead has seen the undead move from the big screen and feature-length outings into episodic TV programming. Based on the popular series of comic books, the third series is due on screens this autumn – it was again one of the undisputed stars of Comic Con in San Diego, where the panel and unveiling of the new trailer was greeted with cheers (see our trailers section below for more). eOne's Stephanie Don said: "We're delighted to be releasing the second season of The Walking Dead. Alongside a comprehensive media campaign we have some really exciting creative activity coming up which is sure to cater to fans and zombies alike… Also taking into account the stunning O-ring packaging and UK exclusive bonus feature we're sure this TV hit will just as much of a smash in UK homes come the end of August."
To the gorgeous new offices of Little White Lies magazine (a few doors down from the old RRP offices, incidentally, in Shoreditch, east London) for a special screening of This Must Be The Place, due from Trinity on Monday. The screening served as a launch for the title, and was attended by assorted film bloggers, writers and competition winners, and was introduced by Little White Lies' own Matt Bochenski. It represents another step up for Trinity, and is one of the company's biggest releases so far. The next big release for the company will be A Liar's Autobiography, subtitled as The Untrue Story Of Monty Python's Graham Chapman, due at cinemas later this year.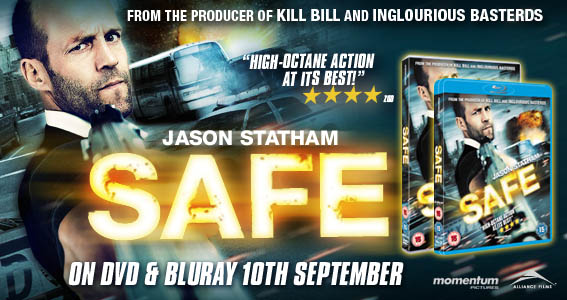 To the BFI Southbank for a timely screening of the joint BFI and BBC-backed London Babylon, directed by Julien Temple. Temple had sifted through some 6,000 hours' worth of footage from the archives to come up with a stylised look at the capital, taking in its history of immigration, protest, rioting and, obviously given its director's credentials, punk rock too. The film was made all the more timely by the current goings on at the Olympics. Temple told the packed cinema: "The Olympics brought the BFI and the BBC the people that made the film happen. The Olympics has delivered a lot more than we thought, it shows how we have become this incredible world city. I'm proud not just because of the past 100 years, but the last two weeks. It's not Bullingdon Olympics, it's from the comprehensives and part of every community. Our nation is built from that." It's a great film and after strategic theatrical release, accompanied by four and five star reviews, ahead of a screening this Saturday, the title will be released on DVD by from the BFI in the autumn. The BFI's head of content Jane Giles said: "It's such a kick to be distributing a funny, filthy and thought-provoking documentary by Julien Temple made up of footage from the BFI National Archive. The film is a brilliant whirl through multicultural London's last 100 years told through a history of film and music, with all the people and places that make it so special."
The BFI is also readying itself for the release of all 12 of the classic BBC titles in the A Ghost Story For Christmas series. All aired in the 1970s and have long since become notorious. Only three of the 12 have been released before and the series are eagerly awaited by fans. The BFI's Phil Roberts said: "
Only the release of The Devils has created more excitement online for a BFI DVD this year, and the huge amount of anticipation from fans has resulted in strong pre-orders. As you'd expect from the BFI, the DVDs are beautifully packaged with strong original extras and booklets. We are advertising the first releases to fans in core cult TV and horror media as well as to younger film fans who have heard of these films due to their acknowledged influence on the likes of The Woman In Black and League of Gentlemen's Mark Gatiss. The complete Christmas Box Set (out October 22 in time for Halloween) is a perfect seasonal gifting opportunity – and we will be promoting it as the BFI's biggest-ever Q4 release."
Distribution news of the week and Peccadillo has announced that it is moving its distribution over to Fusion Media Sales from October 1. It will start working on titles in September, with the full catalogue moving over from Lace at the end of the month Commenting on the deal, Peccadillo md Tom Abell said: "This is an exciting and new chapter for Peccadillo and we're happy to be bringing our diverse and eclectic catalogue, as well as our new release titles, to the hands of an excellent and proven home entertainment sales team." Fusion Media Sales' Murray Dibbs said: "Peccadillo Pictures is a perfect fit for Fusion and we are thrilled to have them coming on board. They have a fantastic new release slate for 2012/2013 and an amazing catalogue of titles that we are very excited to be working with."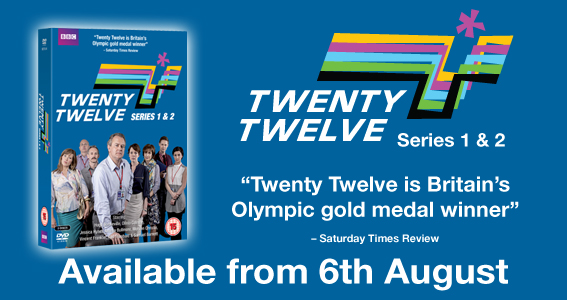 RELEASE OF THE WEEK
Salmon Fishing In The Yemen, from Lionsgate, due on September 3, is different from a lot of the kind of films we talk about on The Raygun, but represents part of a growing trend for films that are more targeted at women. "Unlike a lot of our home entertainment output, Salmon Fishing features no guns, no gangsters – not even a zombie," said Lionsgate's Kaz Mills. "Instead, breathtaking landscapes create the backdrop to this hilarious, sweeping love story." As the company noted, titles for a slightly older female market, such as The Best Exotic Marigold Hotel, Julie & Julia and It's Complicated and this fits in with that. Mills continued: "Our marketing messaging invites consumers to 'Get swept away with the British comedy of the year'. With this audience in mind, our marketing consists of partnerships with luxurious and engaging third parties, TV, outdoor and press advertising. Highlights include working with award-winning TV chef Phil Vickery to create a bespoke salmon recipe inspired by the Middle East (pick up Hello! magazine if you're interested), a national promotion with Waterstones, a partnership with LastMinute.com for lavish trips to Scotland for lucky competition winners, appearances on Smooth radio's 'Book Club'. And to top it all off, consumers will be unable to resist the allure of the Salmon Fishing in the Yemen packaging which will glisten on the shelves like a fish through clear water."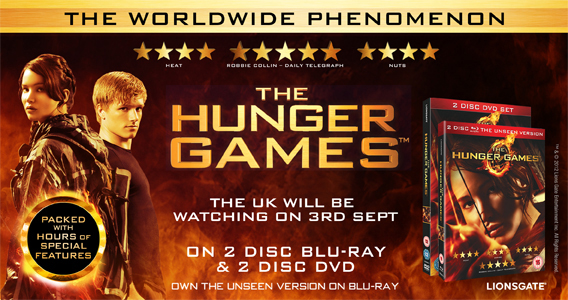 "The digital arena is going to be important to our future. You don't want to be spending ahead of the [technology] curve as a lot of business models have yet to evolve, but we think it's important for us to be active in this place and try and get insights to it."
Chase Carey, News Corp president and coo, talking about News Corp – and Fox's – views on the marketplace.
With the so many of the summer's biggies based on existing properties, comic books, sequels (or all three), it's good to see a new, truly original film performing so well, and Universal's Ted is that film. Yes it's from the mind of Seth McFarlane, and his voice, aka Peter (Family Guy) Griffin, features heavily, but it's still more original than most. And it entered the UK box office charts at number one this week, with more than £9 million taken at cinemas in its opening frame. Other new entries included the latest Diary Of A Wimpy Kid outing, Dog Days (1.5 million) and Brave, like Ice Age 4 before it this summer, entering the top 10 on just regional screenings (Scotland and Ireland) alone, taking £820,084. In terms of landmarks, The Dark Knight Rises has now topped the £40 million mark, The Amazing Spider-Man and the aforementioned Ice Age 4 are both just shy of £25 million.
Not only is it the first anniversary of the riots in England this week (see above) but this year also marks the 20th year since the LA riots following the acquittal of four policemen charged with beating Rodney King. Now the film of those shocking events is moving ever closer. Originally slated for Spike Lee to direct, the Universal and Imagine project, produced by the latter's Brian Grazer, will now be helmed by Justin Lin, whose most recent outing was Fast & Furious.
News we heard this week that we thought had already been announced: Joss Whedon will write and direct the next Avengers film (Avengers Reassembled?) for the Disney-owned Marvel. The film is likely to arrive in 2015, and no matter how impressed one might be with Whedon's take on the Marvel universe, we kind of thought this news was already out. One interesting element, however, will see the director also develop a live action Marvel-related series for television…
One minor news item this week and it's something we've mentioned already here, concerns the new series of Arrested Development, cancelled some six years ago, began filming this week in its new incarnation. The 10 episodes should see the entire original cast returning, with each getting their own storyline. All will be screened exclusively on Netflix in 2013. Further episodes and even a film could follow…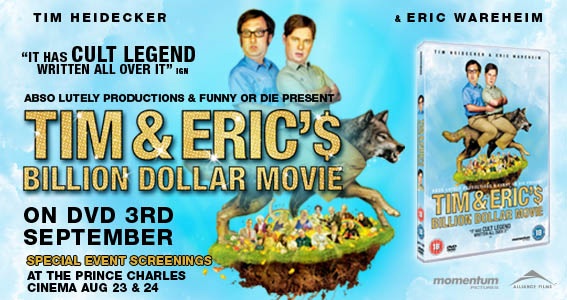 Part of Momentum's Q4, at least one of the gags in the trailer still has us laughing…
Osama, the movie. Not to be confused with Ozombie…
Rather grandiose claims in the trailer, but this still looks great, nonetheless…
Would that we had Clint's energy…
We mentioned it earlier, but this, due from Momentum, looks like great fun…
And another we've mentioned already, here's the trailer for the third series of The Walking Dead…