INDUSTRY TRUST: NEW RESEARCH AT AGM
MAGIC "MOMENTS" BOOST ANTI-PIRACY FIGHT
OFCOM REVEALS THE ONE IN SIX…
PIRATES' CONTEMPT EARNS HIM EXTRA BIRD
…AS CLEAR VISION LOOKS FOR NEW BRANDS
NEW BREED OF WIZARDS CASTS SPELL OVER KIDS
RETAILERS MIX WITH PSYCHOPATHS
MOMENTUM LAYS DOWN THE LAW
BLINKBOX SURVEY BOOSTS CAMPAIGN
RELEASE OF THE WEEK: DAVID ATTENBOROUGH
TWEET OF THE WEEK
TRAILERS OF THE WEEK
---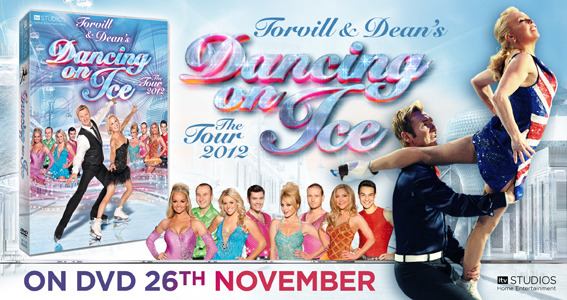 ---
If you can't read this newsletter or see the ads, please click
here
It Was A Good Week For…
Black Friday, as an American institution takes over UK retail, with online retailers and HMV all driving business on Friday November 23…
It Was A Bad Week For…
Notorious pirate Anton Vickerman, the man behind the Surf The Channel site, given another month in jail to add to his hefty sentence…
It's been a busy week for the forces in the fight against piracy, with a clutch of events, headed by the AGM for the Industry Trust For IP Awareness, one of the key battalions in the fight against piracy. In the meeting, held at the Soho Hotel in the heart of London and packed with industry bigwigs, the Trust unveiled new research that showed it was making inroads against the scourge of illegal downloading. An ICM study showed that illegal downloaders who'd seen the Trust's ongoing Moments Worth Paying For campaign were twice as likely to go on to pay for legally sourced content, compared to those who had not seen the campaign, an improvement on the previous year's figures. The announcement and meeting came shortly after regulator Ofcom revealed its own research which suggested that, over a three month period, one in six Internet users accessed illegal entertainment content. The Trust's own ICM research showed that 44 per cent of 16 to 34-year-old men had accessed illegal content. Opening the proceedings, managing director, home entertainment and new media for Lionsgate UK, Nicola Pearcey, a vociferous supporter of the Trust, said: "Ofcom's findings reinforce why we as an industry must continue to promote the wealth of legal choices at consumers' fingertips and ensure they understand why making a legal choice is so vitally important. Through the hard work of bodies like the Industry Trust, we can make this ambition a reality. Education campaigns, like Moments Worth Paying For, can help us to win the public's hearts and minds on the value of our creative content." The Industry Trust's director general Liz Bales said: t "I'm delighted to see the growing body of support behind copyright education, with other industry bodies, ISPs and Government signalling their commitment to it in recent months. The audio-visual industry has led the charge in this area since it set up the Industry Trust in 2004 with a pure education remit, so we're very pleased to see it moving up the agenda. Over the last eight years we've experienced, first hand, the very positive impact that education campaigns have on consumers' attitudes and behaviour. Today we're privileged to have built up an invaluable bank of consumer insight, which means every pound we spend on behalf of our members is directed to where we can make the biggest impact. The latest tracking results for Moments Worth Paying For are testament to this."
More from the Trust, as figures released at the AGM made for some fascinating reading and outlined some of its successes in 2012. Its cinema trailers, for the likes of Battleship, Keith Lemon and The Sweeney, have been viewed more than half a million times, while more than 10,000 people engaged with its Reaction Replay competition on Face book; its more recent PR campaign, All For The Price Of A Ticket, generated more than 300 separate hits of coverage, while its overall efforts are estimated to be restraining the spread of piracy by as much as four or five percentage points, which equates to 2 million people a year; every £1 invested in the Trust delivers £14 worth of media value.
---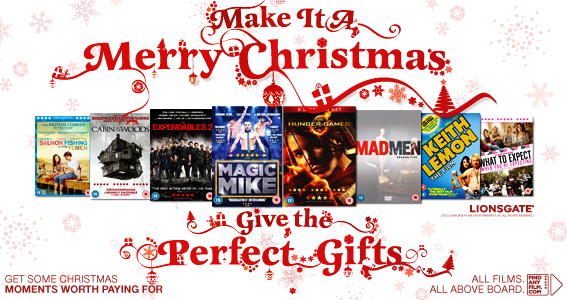 ---
And so, on to that Ofcom research. It makes for equally fascinating reading, not least in the fact that almost half of Internet users were not sure whether or not they were accessing legal material or not, although, as noted above, one in six believed they had illegally downloaded or streamed product over a three month period. The fact it was free was the most common reason for illegally downloading, cited by more than half of the respondents, convenience and speed were also common, many even stated it gave them the chance to try before you buy. The Trust's Liz Bales said: ""The film, TV and video industry has long believed that education has a vital role to play in helping people understand where they can find official content and it has invested heavily in education programmes for a number of years. An example of this can be seen in the industry's support and promotion of FindAnyFilm.com, as an official gateway to cinema listings, DVDs, Blu-rays and the latest online services, all in one place. But pointing to where they can access official content is not enough by itself. It's also crucial to help them appreciate the value of film, TV and video and the role copyright plays in safeguarding the future of the entertainment they love."
We'll have more on both the Industry Trust and Ofcom up on our
website
over the weekend. And keep an eye out for more on current PAs, stunts and activities… Also on our
website
this week, our usual features, plus a look at 4DVD's Brookside DVD… Plus, up shortly, reports from the recent big trade AGMs…
Our last story on piracy concerns Anton Vickerman, the man jailed this summer for his role as a driving force behind the Surf The Channel website. As we noted here back in August, the defendant was a slippery character, with sharp exchanges in court and, crucially, online. And it's not without a sly grin that we announce it seems as if the lengthy online defence posted by Vickerman on the day of his conviction went too far – so far it broke strict contempt of court rules through publishing restricted documents. He ended up back in front of the same judge, His Honour Judge Evans at Newcastle Crown this week and was given an extra month to serve on his already lengthy sentence after admitting contempt. A sheepish Vickerman apologised, but claimed he believed the documents were in the public domain. Evans, who had hauled Vickerman over the coals during and after the trial, dubbing him one of the most arrogant defendants he had ever seen, said: "There is no doubt had you sought the advice of your counsel and your solicitor, they would have cautioned against doing what you had in mind."
---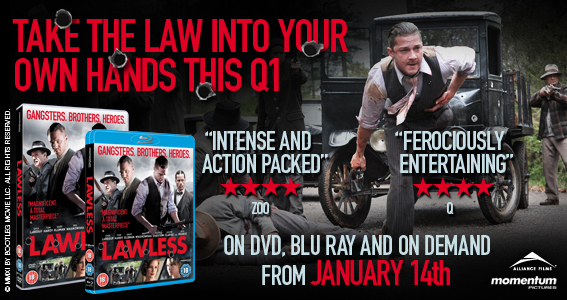 ---
Speculation has been mounting over who exactly would be distributing WWE wrestling DVDs, Blu-rays and digital releases ever since the present incumbent Clear Vision announced recently that it would no longer be looking after the WWE's UK and European home entertainment rights. And finally we can officially reveal that the home entertainment not just the UK and Europe but the Middle East and Africa will be handled by FremantleMedia Enterprises. It takes effect from January 2013, with releases slated for next year including Night Of The Champions 2012, Hell In A Cell 2012, Top 100 Raw Moments, Altitude Era and, of course, what is certain to be one of next year's key releases, Wrestlemania 29. The WWE's signature on a contract was one of the most sought after in the business, with a number of UK operators chasing after it. FremantleMedia's global reach and its clout within the EMEA region, as well as its digital vision, strengthened its hand in the negotiation phase. The company's senior vice president for home entertainment and archive across EMEA Pete Kalhan said: "WWE is an incredibly strong and ever-growing brand with a huge and extremely dedicated global fan base. The brand has a rich history and has performed exceptionally well on DVD for many years. We look forward to working with WWE to grow all aspects of their home entertainment catalogue and are particularly excited about introducing the content to the masses across EMEA via digital platforms." The WWE's evp for consumer products Casey Collins said: "WWE is pleased to partner with FremantleMedia Enterprises on the digital and retail distribution of our content in EMEA. said Casey Collins, Executive Vice President, Consumer Products for WWE. FME's broad retail reach will allow us to place more WWE content across all channels where our fans shop." FremantleMedia's Kalhan later added to The Raygun: "This new relationship will also allow us to explore other areas that we can both work together on. This is just the beginning of a mutually beneficial relationship, that could cover more than just home entertainment."
Meanwhile, it's not all doom and gloom at Clear Vision, we recently paid a visit to the company's Enfield HQ and despite the loss of the WWE contract, one of the industry's longest standing distribution agreements, the company is looking forward to 2013. It has a six month sell-off period from January for its existing WWE stock and its deals with comic book giant Marvel, fitness brand Gaiam, NBA basketball and mixed martial arts organisation UFC have all been renewed. What's more, Clear Vision has been beavering away looking for more deals, particularly with brands, spending time at both MIPCOM and AFM scouring the markets, and a raft of announcements are believed to be due in the coming months. It had been dogged by bad luck in 2011, with the Sony DADC blaze having a catastrophic effect on its business, but the company's Ian Allan remains upbeat. He said: "We're on the acquisitions trail and we're aggressively pursuing new products. We want to prove we're not just about the WWE. Our EMEA distribution network makes Clear Vision an ideal home for a variety of home entertainment releases across all platforms." Watch this space…
---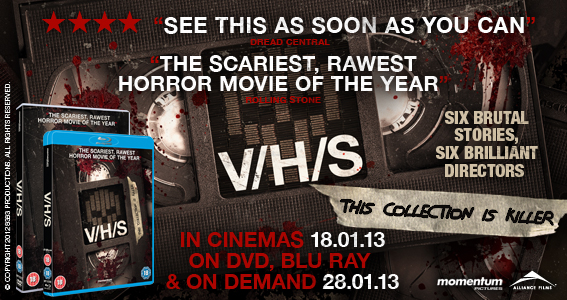 ---
Back to FremantleMedia, and keep an eye out for Wizards Vs Aliens, the CBBC series that started off brightly in terms of viewing figures and has grown enormously in a few short weeks – audiences for the most recent episodes were its best yet. The series, the latest creation from Russell T Davies, the man who reinvigorated Doctor Who, is currently the number one show for children aged between four and 15-years-old. Total viewing figures have neared the 500,000 mark, hugely impressive for a children's programme. It's certainly a hit with our junior correspondents, both already devoted fans of the programme. FremantleMedia is releasing series one of Wizards Vs Aliens, which, as its title suggests, follows an ongoing battle between an invading force and humans with special powers, on December 31. The company's Julia Rich said: "The combination of a great new sci-fi concept, expertly written and creatively delivered to screen in HD has captured a broad audience of children and adults. The series is already selling well on iTunes. The visual effects are top drawer and we have a raft of very special extras for our DVD and Blu-Ray releases which will be enjoyed by viewers and collectors. The look and feel of the show is fizzing with excitement and energy and we will be carrying that through into our marketing campaign which will launch straight after Christmas to target fans over the holidays."
The aforementioned Industry Trust AGM took place at the Soho Hotel on Wednesday, two days ahead of that, on Monday, many of the industry's leading retailers were out in force at a similar London venue just up the road, the Charlotte Street Hotel, for a special preview screening of Seven Psychopaths hosted by Momentum. Due out in the first part of next year after its theatrical release, it's the latest from Martin McDonagh, whose last outing, In Bruges, has been video gold, selling consistently in recent years. We'd already seen the film, which stars, among others, Colin Farrell, Woody Harrelson, Tom Waits, Christopher Walken and Sam Rockwell, at the London Film Festival, but the likes of Amazon, Arts Alliance, blinkbox, Blockbuster, HMV, LOVEFiLM and Sainsburys, were out in force. The film went down a storm, here's HMV's Gennaro Castaldo's comments relayed to The Raygun: "A truly entertaining film - a great storyline and amazing performances you'd expect from that calibre of talent, and very funny. It's kind of scary at times but in a good way, and very cool. I'm sure there'll be good word of mouth on this that will drive box office and feed into healthy retail sales. Momentum has picked a sure-fire winner."
---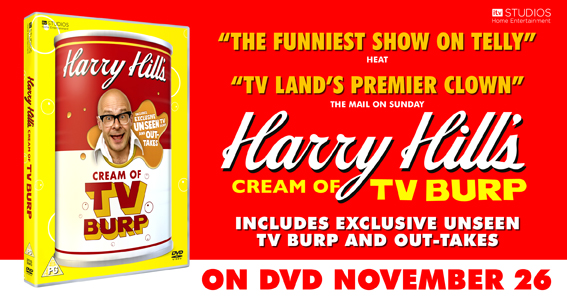 ---
Also due in Q1 from Momentum is the excellent Lawless, the Nick Cave-penned film directed by another Australian, John Hillcoat. It boasts a cast that includes Tom Hardy, Shia LaBeouf and a distinctly menacing Guy Pearce. Due on January 14, it's the first title in what should be a bumper first quarter for the company. As the company said, it is taking the law into its own hands for the release, with a full above the line campaign. Momentum's Adam Eldrett said: "There will be a heavyweight TV campaign in place the week before release driving awareness of this simply brilliant film and it's all star cast that includes LaBeouf, Hardy, [Gary] Oldman, Pearce and [Jessica] Chastain. This will be backed up with a strong digital campaign using the best performing formats from our theatrical campaign and will also include some bespoke targeting to fans of the stellar cast. We will also be utilising some quality (traditional) press and much like The Raid, we have a limited edition Steelbook with Play.com on offer to those savvy enough to pre-order it. Our PR machine will back all this up with relevant features, interviews, reviews and promotions around release date. Lawless is so much bigger than the core story of prohibition and bootlegging, our campaign will communicate that this really is one of the best gangster movies ever made. As GQ mentioned in its review, it is a 'total masterpiece'."
We've just mentioned blinkbox, and it's interesting to note that after last week's story about its impressive above the line push, the company has seemingly been everywhere. As well as its TV spots, London underground advertising and press activity (including a timely message directed to sacked Chelsea manager Roberto Di Matteo), it also earned itself coverage after commissioning a major survey on UK viewing habits, coming to the conclusion that Brits spend nine years of their lives watching telly, five times as long as they spend having s*x, playing sport and shopping combined. And more than a year's worth of that viewing is of repeats. Most importantly, the survey got plenty of coverage for blinkbox, thus raising its profile further. The company's Ben Ayers said: "We spend 15 per cent of our adult lives glued to the TV. Life is too short to spend three years watching repeats and rubbish programming. Half the nation now has access to great content on demand, banishing boring telly to history."
As well as the above the line activity, not just from blinkbox, but scores of distributors, the past week has seen a stream of comedians appearing on television, in newspapers and magazines and in stores promoting their respective Q4 releases. Arguably the highest profile event saw Lee Nelson signing and promoting his eponymous Live DVD release in HMV's flagship Oxford Street store. Only things got a bit more complicated for the Croydon character when a stunt that saw him pilfering goods from HMV and being chased by a "policeman" (rather an out of work actor dressed as a copper) out into the busy street. For Nelson, aka Simon Brodkin, was further accosted by a real life police community support officer. All was eventually sorted, but, as the old saying goes, there's no such thing as bad publicity, to which you could add the caveat "as long as they get the DVD title or packshot in there too". For the stunt appeared in national newspapers and numerous website, such as the Daily Mail (predictably sniffy with a retired reader complaining), The Sun, Daily Mirror and Independent all giving it column inches. Universal's Rachel Partridge said: "In the spirit of the character, the Lee Nelson 'arrest' was always intended to be a creative, fun and slightly anarchic way to engage consumers. The fans who turned up for Lee's signing at HMV really enjoyed it and even the PCSO saw the funny side as soon as he realised what was going on. We wanted to make sure that our campaign was consumer centric and that Lee's fans were at the heart of it. Digital initiatives that included guerrilla site takeovers, exclusive clips and idents and strong social media activity have seen huge fan engagement and we're delighted with the response."
---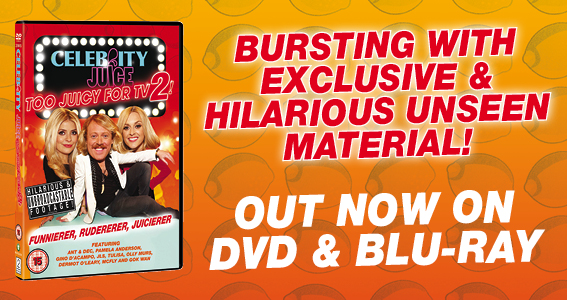 On now to ITV Studios Home Entertainment, which is now kicking its Q4 into gear with a raft of releases. These include the ever-wonderful Harry Hill, whose Cream Of TV Burp celebrates probably the finest ever Saturday evening light entertainment programme. The company's Andrea Skinner said: "Harry's done some exclusive videos and voiceovers, as well as considerable publicity looping in with his live tour. As well as this we've got a substantial marketing campaign across most channels – TV, press, online and outdoor."
Further ITV gifting titles include Cheryl A Million Lights Live (backed by press and digital advertising) and Dancing On Ice Tour 2012. In the case of the latter, pre-awareness has already been built up courtesy of sponsorship of the Ideal Home Show, which gave the brand the opportunity to show off the DVD. Skinner added: " We're following this up with a TV campaign and press campaign - all which has a nice icy Christmassy feel." Its activity is completed by a push for its wide range of box sets of classic television and films. Skinner concluded: "We'll be promoting our extensive boxset range throughout the Christmas sales period with a heavy press and online as well as retail support. We've got some great titles across drama, comedy and film - this time of year is when the strength of the ITV catalogue really comes into its own."
Also due out on November 26 is a biggie from Anchor Bay, another of the bigger comedy players this year. Its Al Murray release, The Only Way Is Epic, captures our very own namesake (our youngest junior correspondent is, after all, Albie Murray) comes on the back of the pub landlord's current tour, which sees him playing to more than 100,000 people and should add to his phenomenal lifetime sales. Marketing for the campaign will see Al on our TV screens, rather than outdoor, as has been favoured in recent years, with what Anchor Bay has described as "an impressive TV spend". PR includes the usual suspects: Sunday Brunch, The One Show, This Morning, BBC Breakfast, Loose Women, Daybreak and The Wright Stuff." PR includes the chance to win a pub crawl with Al Murray (an outstanding idea).
---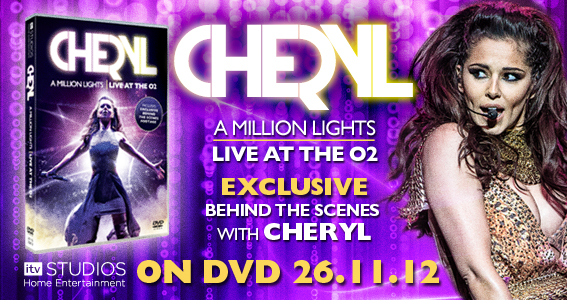 ---
Another Monday November 26 release, albeit a lot tougher than some of the programming we've been talking about, is Southern Comfort, a classic slice of VHS-era action from one of our favourite directors, Walter Hill, released by Second Sight. As the company's Chris Holden said: "Southern Comfort's a title I'd been after for some time so was really pleased to finally get it on the schedule and for the 1st first time on Blu-ray. I had restoration work done on the material and I was also thrilled to get Walter Hill on board with an excellent bonus feature interview, he very rarely does them. It's a title that has always performed well and I'm expecting particular strong Blu-ray sales."
After that slightly grim note, let's end on something cheerier, shall we? And we've got another survey, this one looking at the Laughter Index, which supposedly discovers which part of the country is the funniest, apparently by, among other things, working out how many jokes are told in certain parts of the country. And, it says here, the North West is the funniest, according to the survey. It has, respondents stated, produced the best comic, thanks, in no small part to its working men's clubs. Comedy expert Oliver Double (possibly a made up name), who is apparently a lecturer at the University of Kent, said: "Historically, northern comedians have tended to be quite gentle and slow-paced, and the warmth of their stage personality has often been noted. Then there's the fact that they talk about everyday stuff – the way old people talk to each other, dancing at weddings, dunking your biscuit in a cup of tea - all are common experiences, so almost everyone can relate to them. I have worked with Peter Kay and he creates a real sense of community." In case you hadn't guessed, the survey was produced to help promote the release of Peter Kay's Live And Back On Nights…
---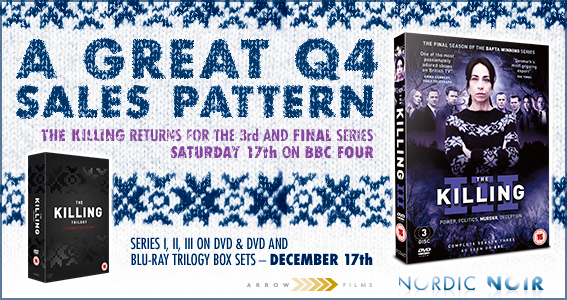 If previous years are anything to go by, Christmas isn't just about stand up comedy and sporting bloopers tapes. For David Attenborough titles have enjoyed huge success in the digital era and this year's BBC Worldwide's celebration of his time at the Beeb, 60 Years In The Wild, due on December 3, should be no exception. The company's Alex Stubbs said: "We're really exciting to be releasing this personal journey through the career of a bone fide national treasure and celebrating his 60 years of inspirational broadcasting. We'll be releasing off the back of the last episode and backing it with a significant press campaign across a selection of key publications."
"The UK is recognised the world over for its creative talent. It's why Warner Bros. has continued to make significant investment here, in film, TV and video games production, as well as studio facilities and visitor attractions. But copyright infringement remains a major
challenge across the audio-visual sector and must be treated as a priority to safeguard its future. The UK industry's co-ordinated response, covering enforcement and lobbying, and the education drive led by the Industry Trust, is an important way to tackle this challenge head on."
Warner Bros president and md for UK, Ireland and Spain Josh Berger, talking about the work of the Industry Trust…
A spectacular feat was needed to dislodge Skyfall, and the opening for The Twilight Saga: Breaking Dawn Part 2 was just that: with almost £16 million in its opening frame, it outdid Skyfall and also achieved the biggest opening of the Twilight films. Not that Skyfall is complaining, it's now the second biggest theatrical release ever in the UK. And Diwali celebrations led to a strong week for Bollywood films, with three new entries in the top 10 (Jab Tak Hai Jaan, Son Of Sardaar and Thuppakki).
And a matter of weeks after the news that Lucasfilm was being acquired by Disney, still the Star Wars stories arrive. Seeing as the first film, or rather Episode VII, is not due until 2015, we reckon we're going to be sick to death of these long before then, so, after discussing this week's news, that Lawrence Kasdan, the man who wrote The Empire Strikes Back, is reportedly being tapped up to write the second and third Disney Star Wars instalments (that'll be the ones due in 2017 and 2019), then we'll be having a moratorium on Star Wars stories until next year, at the very least…
Back down to earth with a bump, and get ready for Susan Boyle: The Movie. For Fox Searchlight is readying a film based on the stage show (as if that wasn't enough) looking at the life of the singer (we spent ages thinking of a better way of describing her, but they were all far too spiteful even for us). As well as aqcquiring rights to the show, it has also bought the "life rights" to Susan Boyle…
What's better than one biopic of former INXS lead singer Michael Hutchence? The answer could swing either way, but we're sure fans would say "two biopics" rather than "none". And that's just what's happening, with news emerging this week that two different films are being readied looking at the life and death of the star…
Timely teaser from Universal…
When it comes to titles, he's no longer just the beanstalk guy, he's a giant-slayer…
And before you think we're going all soft, here's something a bit tougher…
Recently in London, here's The Rock's latest…