GUIDELINES ON THE WAY: BBFC TALKS
NASTY NO MORE: OLDER HORRORS NO PROBLEM…
…BBFC WILLING TO TALK FEES, BUT MUST BE FAIR
2018 CINEMA AT RECORD LEVELS…
…PRODUCTION STRONG TOO
HMV MOVES NEARER TO DEAL
VENOM HAS BITE IN OFFICIAL FILM CHART…
…AND GETS GRAFFITI LOOK
IT'S A STEAL
ANGEL DELIGHT
NEW DAWN FOR SECOND SIGHT…
…AND DAWN FOR ACORN TOO
LIONSGATE PUTS UP A FIGHT
A WEISZ MOVE
SOMETHING TO GET YOUR TEETH INTO
WHO GETS ANIMATED, AGAIN
QUOTE OF THE WEEK
TRAILERS OF THE WEEK
---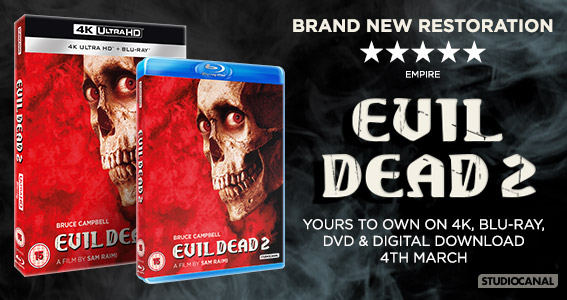 ---
If you can't read this newsletter or see the ads, please click here. We've been away for a few days for half term, hence the late running…
It was a good week for… It's been a tough month, but at least January's out of the way. Fingers crossed for HMV and the month's big releases…
It was a bad week for… Cloud-based movie locker Ultraviolet is closing down…
As February rolls around, so the introduction of the BBFC guidelines looms ever closer – the new classification advice will be formally brought in at the end of the month – so what better time to chat to the organisation's Craig Lapper, one of its longest serving staffers and someone keenly attuned to the home entertainment side of the business too. In a lengthy, wide-ranging discussion, he said that the BBFC was encouraged by the feedback to its recent guideline announcements (covered here on The Raygun) which will see the BBFC clamping down on sexual violence and language, particularly rape scenes, which will now be rated 18. "So far the reaction has been relatively positive, coverage has been good," he said, "The board's guidelines aren't simply our opinion, they're reflecting on what the public want, according to the consultation. [Sexual violence and threat] is a matter of public concern and it reflects the public mood at the minute." He also said the BBFC was aiming to encourage more and more vod operators and online companies to work with them. He added that the BBFC hoped all Netflix content for the UK would eventually be classified. "I think the whole way people are viewing content has changed so much over the last few years. People are viewing more and more content online. Parents are finding it quite confusing to navigate the content online. We're keen on finding ways we can work with all vod providers. We eventually want all Netflix content to be classified, we're also keen to do it with other providers, licensing our ratings and making them more visible. It's not just us asking them to carry ratings – customers want to see it too." He said the government – admittedly a bit busy with one or two other issues – would rather see the BBFC and vod platforms working together than introduce legislation.
We'll have the full interview with Craig Lapper and BBFC on the guidelines and other elements up on our website soon, but a couple of other titbits worth noting. The Raygun touched on the current vogue for boutique label publishing from the likes of Arrow, 88 Films, Shameless and Second Sight, which has seen once notorious and heavily cut films arriving on Blu-ray in far less truncated versions than previous years. The BBFC's Craig Lapper said: "I think the older a film gets, the less of a problem it gets to be. People do tend to make allowances, once it seems dated they're more accommodating towards it. In general terms, older, niche products [from these labels] don't generally pose much of a problems for the BBFC. Adults should be free to choose what they want to watch unless it's likely to be harmful. The only problem is when you come up with a legal issue and the mistreatment of animals." By our estimation, this is good news for slashers, stalkers and zombie genres, less so for cannibal flicks, noted for their animal cruelty.
Finally from the BBFC (follow us on Twitter, the feature will be up soon and we'll let you know), we raised the ever-thorny issue of cost of classification for home entertainment companies. Given the declining business, the growth of vod, the need to support particularly independents releasing niche products (take, if you will, the example often pointed out to us, of the likes of Shoah and assorted related films, such as the forthcoming Shoah Four Sisters, all essential Holocaust studies, but prohibitively long), isn't it time to look at fees and potential sliding scales? "We're always willing to talk about it," said Lapper. "But if you want to introduce something in terms of lower fees for customers who sell fewer products, you've got to pass the costs on to the people shifting more product. You've got to make sure they're happy to. We're happy to talk to the industry about it, but there has to be a balancing act. It's something we're always reviewing."
---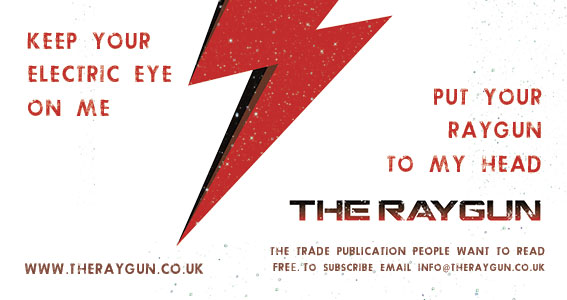 ---
January may have ended, but still the year-end figures are coming in. Latest to report is the BFI, which has underscored some of the already available box office figures and added more, including production totals for films made and financed in the UK. The total UK box office in 2018 was £1.277 billion, a figure on a par with the UK totals for the previous year, while the total admissions stood at more than 177 million, the highest total since 1970, almost 50 years. Commenting on this, the UK Cinema Association Phil Clapp said: "These fantastic figures for 2018 confirm that the UK cinema sector remains in extraordinary health. The UK public has responded with overwhelming enthusiasm both to the breadth of the film slate and the quality and range of different cinema offers delivered by UKCA members across the country. Whatever the competing out of home leisure opportunities, UK cinemas have shown that the big screen experience continues to be an irresistible draw for many. We look forward to 2019 with a great deal of confidence, knowing that that investment will continue, complemented by a large number of exceptional movies across the year."
Those figures are joined by production levels that saw almost £2 billion spent on filmmaking in the UK, the second highest total ever, with £1.12 billion spent on high end television production. Three of the UK's top earning films of 2018 (Avengers Infinity War, Mamma Mia Here We Go Again and Bohemian Rhapsody) were made in the UK. Independent UK films had a market share of more than 11 per cent at the box office. Margot James, Digital and Creative Industries Minister said: "These statistics confirm yet again that the UK is truly a global powerhouse for the screen industries, with a strong showing from our independent film sector. Billions of pounds are spent every year on film and high-end TV in the UK, and we will continue to back the sector to further strengthen this success story."
Insiders and industry observers are tipping the long-running HMV administration saga to begin drawing to a close next week, with the likely new owner set to conclude the deal with administrators KPMG. Mike Ashley, as reported from numerous sites, is still in the frame, and many believe it is close – there's plenty of behind closed doors meetings taking place. The business certainly needs it, the extra oomph provided by the retailer when it comes to release day activity goes a long way. The stores, now starting to run low on stock, need some new titles in there and we get the feeling the staff are raring to go with a new owner intact. This counts at both head office and store level too – with no new releases, colleagues across the board are eager to do some actual work. Expect, as we all dearly hope, some positive news early next week…
---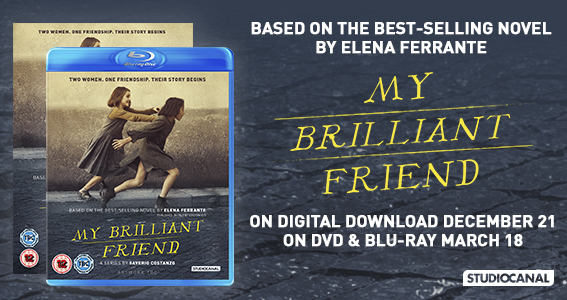 ---
On to some more figures, albeit entirely home entertainment related ones, as we look at this week's Official Film Chart. And landing skilfully at number one just on the strength of digital dales only is Venom, the latest Spidey-related release from SPHE. The film swept past The Greatest Showman and was leading the perennial musical favourite by 4,000 units. It's a good week for Universal, with its long-standing biggies Mamma Mia! Here We Go Again, Jurassic World: Fallen Kings, Skyscraper, Darkest Hour and, joining them for the first time since its late December release, BlacKkKlansman, all in the top 10. There'a plenty of catalogue activity on the chart, which pulls together both digital and physical activity, suggesting that much of the movement has come off the back of the industry-wide Mega Movies Week promotion aimed at driving digital.
We'll have more on Venom next week, but in the meantime this is worth a quick butcher's, as SPHE put together a GIF-ITI, an animated mural, in – where else? – London's Shoreditch, to mark the digital launch of the film ahead of its physical bow on Monday. What's a GIF-ITI? Well, for the uninitiated, it's a way of viewing graffiti through a smartphone that helps bring it to life in the shape of an animated GIF. Or, as website Inspiring City put it: "Called GIF-ITI the term was coined by INSA himself whose mural animates when looked at through a smartphone. Created over five days, the piece shows the transformation of the Venom character. Starting out as Eddie Brock the character played by Tom Hardy. It then morphs into Venom through a series of rapid images. The mural essentially turns into an animated GIF." You can see it here and here and here.
One title that has been performing well is Studiocanal's King Of Thieves, the big name entry into the Hatton Garden Heist film canon and one of the company's biggest titles for the quarter – it's topping the overall physical top 100 as we write this. We covered the innovative Escape Room initiative the company launched to support the release week's news, on last week's newsletter, but here's the company's Thom Leaman commenting on its first full week performance. He said: "We were pleased with a diamond haul in the charts with King Of Thieves taking the number one spot in a tough January marketplace. With a healthy week two on the cards and first payday of the year this weekend we're hoping for a strong tail."
To Leicester Square, where Fox was offering both the world premiere of the effects-laden, anime-influenced blockbuster Alita: Battle Angel and also screening the epic tale to the press and media almost simultaneously on two of the huge screen cinemas in the heart of London. Not only were its stars on board, but producers Jon Landau and James Cameron turned up at both the premiere and press screening, alongside director Robert Rodriguez. Landau said it was a "labour of love, with Cameron noting: "Jon and I shepherded it for years, created a number of scripts… then we did this little movie called Avatar and it kind of blew up… My friend of I think 25 years Robert Rodriguez said to be me one day. 'if you're doing these avatar [sequels] for a long time then who's going to be doing Alita?' I said 'are you interested?' Within a few weeks he'd taken the script, cut it down, made it his own and brought such a passion and commitment…We literally snapped our fingers said 'we're doing this'. That led to an amazing collaboration. It's Robert's movie, he's the director Jon and I smart enough to step back, get out of the way, let him do his magic." Rodriguez told the audience: "This is a very important project for us. It's a complete vision of the future, yet it feels very timely. The reality of it is that the spectacle is why we go to the movies, the human truth is what we walk away with." The film opens at cinemas next week ahead of an eventual home entertainment bow – given the crew's credentials, particularly on DVD and Blu-ray, it's going to be big…
Acquisition news and Second Sight has swooped to pick up two titles that are set to wow fans of the imprint's output, with the label promising to give the full Blu-ray treatment to the pair it has acquired for UK release. George A Romero's Dawn Of The Dead, a truly seminal zombie film, a classic VHS title and, to our minds, one of both his and the genre's finest films, and the director's Martin, which concerns itself less with zombies and more with vampires, are the duo it has signed for release after inking a deal with producer Richard P Rubinstein, CEO of New Amsterdam Entertainment. Both will come in the kind of packaging the label and many of its boutique contemporaries are known for, alongside booklets and a wealth of additional features on the discs. Rubenstein said: "I was pleased that we could reach an agreement with Second Sight in the UK for the Home reissue. Chris Holden and his team have a deep appreciation for the films as do I." Second Sight md Chris Holden said: "We are very excited to have acquired Blu-ray and VOD rights to these George A Romero masterpieces for the UK and thank Richard P Rubinstein for the opportunity to represent such iconic and revered films. We are looking forward to producing the kind of special editions their cult status deserves." He later told The Raygun: "It's Second Sight's 25th anniversary this year and these releases will be the most eagerly awaited and biggest in our history. The reaction to our acquisition announcement has been phenomenal and we're looking forward to sharing further details soon."
---
---
Current and forthcoming release news and out this week but worthy of mention is Delicious, the third series of the homegrown comedy drama that stars, among a strong ensemble cast headed by Dawn French, as one of of a pair who are running a restaurant at the same time as avoiding falling for the same fella (they have a track record for it). Commenting on the release, Acorn's Stuart Shaw said:"We were that excited about the third and sadly final season of Delicious that the entire company went to the London Palladium just before Christmas to see Dawn French in the pantomime Snow White. She was as great as she always is, and continues to be in the new series that just finished airing on Sky One and comes to DVD and digital. It ranks as one of Sky's highest rating ever series and has proven year after year to be as popular in home entertainment. And sad as we are that this is the last series, to paraphrase Mary Poppins: Nothing's gone forever, the box sets will live on."
Out on Monday February 4 on DVD, after a digital bow, and far less genteel, is Undisputed: Fight For Freedom, due from Lionsgate, an epic beat-'em-up from the UFC world and continuing the franchise. Lionsgate's Eileen Tracey said: "The latest in the Undisputed franchise was eagerly awaited by Boyka's (the main protagonist) legion of fans. To capitalise on this and raise awareness amongst the community, we partnered with Action Legend Scott Adkins (Boyka himself) to share bespoke social assets and UK shout outs on his social channels. These gained extraordinary traction for organic posts and amongst the UFC community. We targeted the huge MMA audience with press ads and a social campaign for fans of UFC and their most famous fighters. We've also invested in premium silverboard packaging for fantastic standout on shelf."
Rachel Weisz stars in another Monday release due from Curzon Artificial Eye, in the shape of Disobedience, following its theatrical release last tear. Commenting on the release, the company's Paul Diment said: "Rachel Weisz's exceptional performance as a woman returning to her north London Orthodox Jewish community even though the community rejected her previously after a scandalous transgression. The film also features a heart-breaking performance from Rachel McAdams and Allesandro Nivola who recently won a British Independent Film award for his performance. From acclaimed director Sebastian Lelio, we released his Oscar winning film A Fantastic Woman last year, and we'll follow it with Gloria Bell starring Julianne Moore later on in 2019. Disobedience will be supported with national press and online campaign."
Also on Monday February 5, after a theatrical release over the first weekend of this month, comes independent British horror Crucible Of The Vampire from Screenbound. The Raygun's Tim Murray interviewed director Iain Ross-McNamee for FrightFest's website, you can see it here. And in the interview, we asked McNamee about the home entertainment release and working with Screenbound. He said: "Screenbound has been very supportive with the film's release and have done everything they talked about doing when we signed with them. As an independent producer you hear so many horror stories about distributors and we were very cautious about who we dealt with. It's been a relief to work with a company that have been upfront with us and put the effort and backing into getting the film a proper release." Commenting on the release, Screenbound's own Martin Glew said: "'We are thrilled to support a British Horror film of the standard of Crucible of the Vampire. Iain has shown a range of directing talents in this film, and we expect him to continue to be successful in the movie industry."
Finally, the BFI has announced its line-up for screenings on the Southbank for the month of March and, chief among them, is a special screening of Doctor Who The Macra Terror ahead of its March 18 home entertainment release from the BBC. The four-parter, from the Patrick Troughton years, was long thought lost. But, like Shada previously, an audio recording of all the episodes has been found, and now BBC has animated the quartet of 25 minute episodes for release. Paul Hembury, Executive Producer, BBC Studios said: "After the success of Shada, we were very excited by the possibility of further animations. We are therefore delighted to be able to bring fans these missing episodes in a completely new form." One of the original stars, Anneke Willis, said: "Back in 1967 'There's no such thing as Macra!' was the cry; and for many years after there was no such thing as The Macra Terror. Now, thanks to the magic of animation, we can see the story come to life again. I can't wait to see this adventure and how gratifying to have a little more of Ben and Polly's time with the Doctor available to be seen by new generations."
---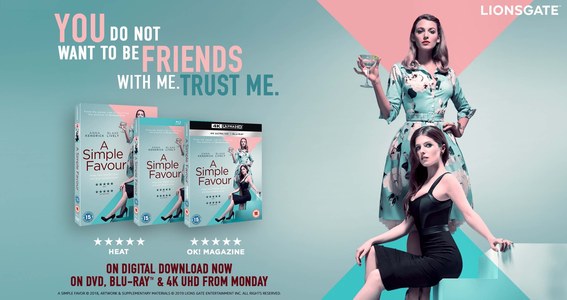 ---
"ULTRAVIOLET WILL CLOSE ON JULY 31, 2019
Login here and choose Retailer Services to verify the retailers linked to your UltraViolet Library. If your Library is not currently linked to a retailer or if you would like to link to additional participating retailers, select one or more retailers to link to your UltraViolet Library.
Don't unlink or close your UltraViolet Library, as UltraViolet and retailers will be working together to maximize your continued access to movies and TV shows.
Between January 31 and July 31, 2019:
You can continue to access your UltraViolet movies and TV shows through the retailer(s) linked to your UltraViolet Library.
You can also continue to purchase new movies and TV shows and redeem digital codes by following the redemption instructions. Depending on the retailer, these new purchases and redemptions may or may not be added to your UltraViolet Library.
Linking your UltraViolet Library to additional retailers can maximize your access to your Library and help avoid potential disruption.
Your UltraViolet Library will automatically close and, in the majority of cases, your movies and TV shows will remain accessible at previously-linked retailers.
You can continue to make online purchases and redeem codes, but these may only be available through that retailer, and will not be added to your UltraViolet Library.
Thank you for making UltraViolet part of how you enjoy digital entertainment. See Help for more information."
Cloud-based film locker service Ultraviolet, announcing, via its website, its imminent shuttering, as well as its plans going forward…
James Gunn, a director many feel was unfairly given the boot after someone trawled through his social media looking to be outraged, looks like he may be returning to the world of directing comic book adaptations. For after agreeing to pen the script for Suicide Squad sequel The Suicide Squad in the immediate aftermath of exiting Guardians Of The Galaxy 3, it appears as if he will be helming it too. Warner has appointed the popular chap this week, part of a flurry of DC activity. The film is due in 2021...
Next from DC is more news of its next Batman outing. The film, directed by Matt reeves is due in June 2021. And it's been confirmed that Ben Affleck won't be donning the utility belt. It's not clear if the star has hung up his cape entirely, rather this film will feature a younger iteration. This is in keeping with Reeves' stated aim of making The Batman a noir-esque tale, returning the hero to his detective, crime-solving riots.
Lastly from DC, and as Aquaman passes The Dark Knight Rises' total box office haul, making it the biggest ever film from the comics giant's stable, work has begun in the sequel. And it's no surprise to learn that James Wan is in the director's chair, given the mammoth success of the first Jason Momoa starrer.
There's an Abundyance of Ted related things now…
We Laika look of this one…
One of the week's biggies…
You're on The Raygun newsletter mailing list, which has been running for eight years, because you requested it, have been recommended to us or sent us emails. You can unsubscribe at any time, if you're daft, using the link elsewhere or by emailing as below. But of course, you don't want to do that, do you? We don't share your information with anyone else, we don't like cookies and we're the good guys. We care because you do…
To subscribe to The Raygun newsletter, please email
info@theraygun.co.uk
with subscribe in the subject matter
To unsubscribe, email

info@theraygun.co.uk

with unsubscribe in the subject
For editorial or advertising queries, contact

tim@theraygun.co.uk