MOMENTS WORTH PURRING FOR…
FRAUDSTER ADMITS SELLING DODGY GEAR
TAKE THAT YEAR'S BIGGEST MUSIC RELEASE
OFFICIAL FILM CHART UPDATE
THRONES CELEBRATED AHEAD OF BIG RELEASE
…SHEEP HEADS FAMILY FRIENDLY SLATE…
…AS COMPANY ALSO ANNOUNCES 2020 CATALOGUE PLANS
…ANNIVERSARY TITLES GET THE 4K TREATMENT
SIGNATURE UNVEILS Q1 TITLES…
DOGWOOF'S LATEST SOUNDS GOOD…
LIONSGATE TRIES WITH RUGBY TITLE
PAVAROTTI FILM FOR AROUND A TENOR
TWEET OF THE WEEK
TRAILERS OF THE WEEK
---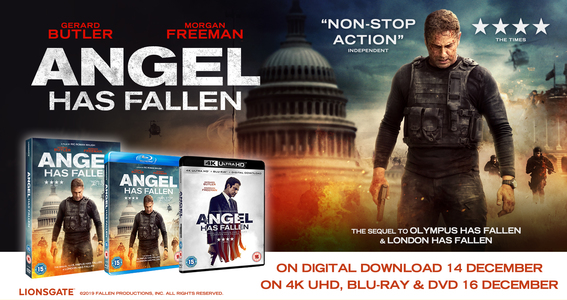 ---
If you can't read this newsletter or see the ads, please click here.
It was a good week for… Take That, with Odyssey becoming the year's biggest music title…
It was a bad week for… …Pirate admits offences in Cornwall…
The launch of a new Cats trailer or images from the forthcoming feature film adaptation of Andrew Lloyd Webber's musical, has, in recent weeks, set the internet ablaze, with the chatter and reverberations from each new launch amplifying the film and raising awareness even further. So, as well as a new standalone trailer for the Dame Judi Dench starrer this week, the release of a bespoke Industry Trust Cats trailer is certain to attract just as much, if not more, attention than previous entries into the ongoing Moments Worth Paying For Campaign. As ever, it plays up the importance of protecting copyright and watching films legitimately, directing consumers towards findanyfilm.com. And of course, it features Cats. Lots of them. The new ad went live in cinemas on Friday November 22 and you can see it here. "We are really excited to be launching this trailer as it is our first musical and we're hoping having a star-studded cast will help expand our reach to a new audience and create further interest in our main message that Cats is best seen when on the big screen," said Sylvia Dick head of audience engagement at the Trust. "Cats is pure cinema spectacle and the movie is truly magic – from the elaborate sets, to the toe-tapping musical numbers, innovative production and the amazing star-studded ensemble cast. With the current resurgence in popularity of the musical genre, we felt a partnership with Universal Pictures International UK & EIRE would be a fantastic way to boost our message to its audience." Rob Huber, md, Universal Pictures UK + Eire Limited said: "We're delighted to partner with The Industry Trust on this exclusive piece for Cats, with such a magical musical movie making its way into cinemas this Christmas, it's incredibly important to encourage audiences to experience the epic performances, music and spectacular production designs on the biggest screen possible - at the cinema. We fully support the vital work that the Industry Trust does, and hope to encourage audiences to choose legal routes to watch the big screen moments that we all work so hard to create."
A man is facing sentencing after admitting to two charges under the Copyright Designs and Patents Act and the Fraud Act of selling illegal streaming subscriptions that enabled users to watch pay TV without any money going to the broadcasters or content owners. Steven Underwood, also known as Steven Isaac, will be sentenced in January at Truro Magistrates' Court, after pleading guilty to the offences, which took place in Cornwall and are estimated to equate to £400,000 worth. FACT officers originally detected the offences, raiding his home near Redruth and seizing items which were "forensically examined and compelling evidence of Underwood's unlawful activity was recovered". Commenting after the case, FACT chief Kieron Sharp said: "We are constantly working to remove sellers of illegal streaming subscriptions from the market and bring them to justice. The message is clear - if you are tempted to sell access to content that is not licensed or owned by you, you risk facing a criminal conviction. We encourage consumers to use legitimate services that are safe to use and ensure that content creators are properly remunerated."
---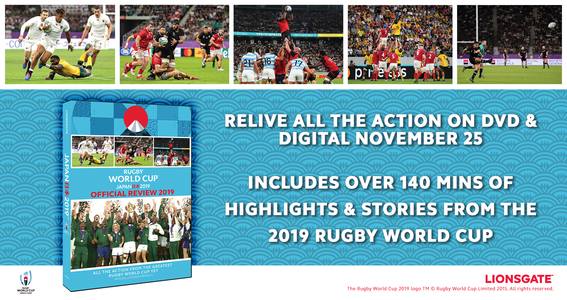 ---
Congratulations are due to Take That, whose new release Odyssey, a live greatest hits package filmed in front of 45,000 fans in Cardiff, has scored big in its first seven days on sale. For, according to the Official Charts Company, the release, covered here last week, has notched up enough sales to make it the bestselling live music DVD release of 2019. Backed by a marketing campaign including TV advertising, VOD, digital advertising and social media elements, as well as support from the band members' own social media, it received across the board retail support, as well as through the band's own site. Commenting on its success, Hannah Tandy, senior content marketing manager, Eagle Rock Entertainment said: 'The Odyssey Greatest Hits Live tour was a very special moment in Take That's history, celebrating their 30 year anniversary. We targeted core and casual fans through a variety of media including digital and TV advertising alongside a comprehensive social campaign, working closely with Polydor. It's been incredibly special to work on a release from such a much-loved band, and to feel the enthusiasm Odyssey has been greeted with by Take That fans'. Chris Dempsey, Take That manager and YMU Music Board director said: 'After an incredibly successful 12 months for the band - a platinum album, a mammoth European tour and the highest grossing live music cinema broadcast, it's pleasing to end the year on a high and for this ground-breaking show to reach even more people."
While we're on chart news, number one in the current Official Film Chart goes to Spider-Man in his latest incarnation, Far From Home, which kept out a strong challenge from Disney with the release on digital of The Lion King, the, ahem, "live action" take on its classic African adventure. The tale of Simba and co had notched up downloads into six figures – the 110,000 total in its first seven days was greater than the downloads achieved by the rest of the top 40 combined. Also notable was the return of The Grinch to the top 10, with the Benedict Cumberbatch version in at number 10.
To the BFI on the Southbank for one of the first thrusts in HBO's marketing campaign for its big December 2 physical release of the final series of its flagship programme Game Of Thrones. The eighth series, the climax of the epic saga, is available in a myriad of SKUs, both as a standalone season and complete series boxsets, and to mark the impending release, HBO's UK home entertainment arm put on a Celebration of the programme. This included a screening of one of the key extras reuniting the cast of the programme and hosted by Conan O'Brien, as well as live Q&As with both crew and cast hosted by radio and TV personality Edith Bowman, The former included costume, prosthetics and weapons experts, the latter the stars who played key characters Isaac Hempstead Wright (Bran Stark), Gemma Whelan (Yara Greyjoy) and Kristofer Hijvu (Tormund). More on this in the coming weeks, – keep an eye out for a Game Of Thrones Raygun special shortly – but here's weapons expert Tommy Dunne, one of the panellists, who said: "The whole world has to work together. We had 15 to 20,000 arrows alone. There were thousands of weapons, swords, spears, shields. I couldn't tell you my favourite, it's like choosing your favourite child."
---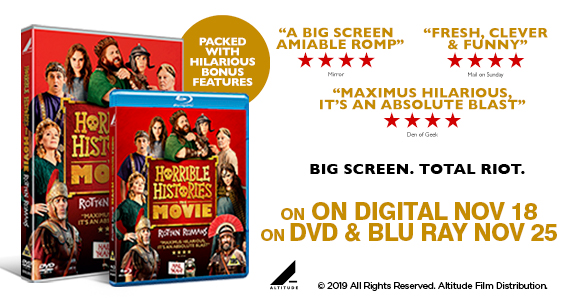 ---
Big week for Studiocanal, for we've been talking to the company about its Q1 slate, running through its home entertainment titles, and, at the same time, Studiocanal has also revealed the key films from its library that it it will be giving its full restoration treatment to in 2020. We'll start with the former, and it has a key family title along with a few other goodies due in the first three months of the year, as head of home entertainment marketing Kristin Ryan noted. She said: "From sheep and bunnies to our ever growing Vintage World Cinema and Vintage Classics brands, we've a solid and varied quarter one line up to kick off an exciting year at Studiocanal. And during our 2020 slate presentation earlier this week, exhibition and retailers were treated to an early look at our full line up for the year. We look forward to continuing discussions and planning for the exciting year ahead." Its family-friendly titles include pre-school fun with a returning character, as outlined by Carys Gaskin: "Bing the bunny is back! After a few years away the award-winning pre-school brand is coming back to DVD with a new series following on from the success of Bing Live in theatres across the country and Bing's Christmas in cinemas this December. We're very much looking forward to bringing this to customers again next year with a GWP voted on through the Bing Facebook page, with a 61 per cent swing decision to an activity book in pack that we'll have out ahead of World Book Day, where Bing will also have an official £1 book chosen for it." There's more too, from Moon and Me. Senior product manager Nicola Browning said: "Our favourite Cbeebies pre-school brand, Moon and Me, returns with the new release of The Silly Song and other episodes on February 3. Michael Bublé provides the soundtrack for Pepi Nana's and Mr Onion's storytime. Brand partnerships are the shinning stars of this campaign and include tie -ins with Hasbro, Orange Tree Toys and Scholastic expanding our reach to the target market. With consumer product launches throughout the year, we're adopting an 'always on' strategy across publicity and social that will boost the rest of the volumes due to be released throughout 2020."
Of course, the biggie in the family stakes from Studiocanal is the second feature length outing from Shaun The Sheep, the wonderfully titled Farmageddon, due around the half-term holidays in February. Commenting on the release, Studiocanal's senior product manager Nicola Browning said: "A shear delight for families and critics alike, we're preparing for lift off with a fun and fresh out of this world campaign that's had a flying start with strong pre-orders. Investing in Social, Digital, TV and VOD along with some surprising PR activations, Farmageddon is one of our tentpole releases in 2020 and the first of our big scale family offerings. Exciting industry first partnerships with multiple partners will deliver money can't buy opportunities in the lead-up to release." As for the catalogue titles and its Vintage Classics imprint, the senior product manager for catalogue Alison Arber said: "Q1 sees the beginning of a packed year for the Vintage Classics brand with many exciting new releases. Kicking things off in February, is The Winslow Boy, a stunning adaption of the famous Terence Rattigan play, based on the true story of a naval Cadet accused of a stealing a £5 postal order and the ensuing quest for the truth from his family. The result is a high court battle of epic proportions, with the wonderful Robert Donat at the helm of proceedings. This is followed in March by 1950s black comedy Last Holiday, starring the inimitable Alec Guinness as George Bird, a salesman with a terminal illness determined to live his last days out to the fullest in the most amusing way possible. Then later in March, we have Villain, a 1970s crime thriller starring Richard Burton. Kim Newman describes the film as 'A British crime movie classic of Get Carter Proportions'. And as if that wasn't enough, we also have a packed year of releases from our new Vintage World Cinema range, kicking things off on March 23 with two brand new restorations of Frederico Fellini's classics Nights of Cabiria and The White Sheik. Every release in both Vintage Classics and Vintage World Cinema boasts a whole host of exciting bonus content and beautiful new artwork."
As for the full year's worth of catalogue restorations, there's plenty due from the company in 2019. It has a vast library of titles and has upped its commitment to restoring key titles in recent years – 65 films were given the treatment in 2017, 163 films in 2018 and a whopping 217 films in 2019. As well as the titles mentioned above, there's also the already announced (and screened at LFF) The Elephant Man, Serpico. Flash Gordon, Irreversible in a new cut, and the likes of The Three Days Of the Condor, The Red Circle, Fellini's Lo Sceicco Blanco and Notti Di Cabiria, Moretti's The Son's Room and Aprile. Juliette Hochart, newly appointed evp, Head of Library at Studiocanal said: "Studiocanal's line-up for 2020 reflects the diversity which a cinephile audience may be looking for, from French, Italian, and British Classics to American hits, while covering several decades of cinema's history. These restorations will be made possible by the excellent relations maintained with rights' owners and the amazing work of our team. They allow us to keep offering the best quality content to our clients, from theatres to TV networks, video editors and digital platforms. Cinematic heritage is a part of us all and a foundation of our common culture. Studiocanal is proud to preserve it."
More comment on Studiocanal's catalogue plans for 2020 came from the company's head of home entertainment in the UK John Rodden, who said: "We're extremely excited and proud to announce our 2020 Catalogue Slate which truly reflects the depth of quality and diversity of content in the Studiocanal Library. We will be celebrating the work of some of cinema's greatest auteurs including David Lynch, Jean-Luc Godard, Federico Fellini and Alexander Mackendrick. Look out for event cinema releases and Home Entertainment Collector Editions for the anniversaries of Mike Hodges' camp sci-fi masterpiece Flash Gordon, Paul Verhoeven's Total Recall and Lynch's The Elephant Man. Other highlights include the 60th anniversary of Godard's eternally-cool Breathless, and classics from the Ealing collection in The Lady Killers and Dead of Night. All films are being extensively restored in 4K, where possible with the participation of the directors or cinematographers."
---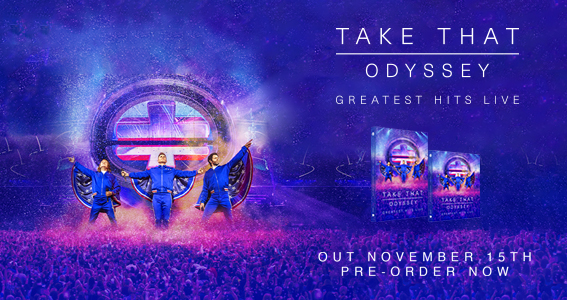 ---
More Q1 business and ahead of its own slate presentation, Signature has also revealed its busy schedule for the first three months of the year. First up right at the start of 2020, on January 3, is its first big day and date release of the year, In The Line Of Duty. The film is perfect fare for the independent – a "full throttle action thriller" – that sees Aaron Eckhart, better known as Harvey Dent in the Dark Knight Returns, stepping into the lead role alongside a strong supporting cast including Breaking Bad's Giancarlo Esposito. And as the company's Emilie Barra said: "The trailer got 500,000 views on its first day, for a while outdoing the Star Wars trailer, and there's a lot of interest in this. We're giving it our full PVOD support, with national reviews and an all action digital campaign." In recent years Signature has owned January with its releases and its big release spanning the new year, Rise Of The Footsoldier 4: Marbella (digital from December 23 and boxzet, DVD and Blu-ray on January 6), is set to continue this. The first week of January is a lucky charm for us and Footsoldier has got an unbelievable franchise curve." Everest Death Zone is a documentary charting a record-breaking climb up the notorious peak on January 6 and narrated by Patrick Stewart. Premature is a "a powerful and moving romantic drama" which arrives on January 6 after playing at Sundance, LFF and beyond. "It's got rave reviews at every festival it's played at and it's fresh off an Indie Sprit nomination," said Signature's Emilie Barra. Also arriving on the busy January 6 date is, Guy Pearce doing what he does best in Disturbing The Peace, which is given extra clout thanks to the involvement of the producers behind Bone Tomahawk (January 27). A week later comes Romulus V Remus: The First King, an epic swords and sandals outing based on the story behind the foundation of Rome. Savage, arriving on the same day is Savage, best described as Crouching Tiger Hidden Dragon meets Wind River meets Snowpiercer. "It's got a triple-A cast from the world of Chinese cinema, jaw-dropping special effects and action," said Signature's Emilie Barra. The Operative, featuring Martin Freeman and Diane Kruger in a Middle East-based espionage thriller, is available from January 13. Bernard Rose returns in the director's chair (his impressive CV includes the likes of Candyman et al) with Samurai Marathon (January 20), an epic historical actioner set in 1855 Japan. It also comes complete with a score from composer Philip Glass, its production credits read like a who's who of Japanese cinema. Made In Auschwitz (January 20) is a film looking at the Holocaust and the experiments in Auschwitz's Block 10.
Straddling the first two months of the year (from January 27 for EST and February 3 for VOD and DVD) is the second big production from Signature's production arm with the release of The Courier. Starring Olga Kurylenko, with whom the company enjoys a special relationship given the number of films they've worked on, alongside Gary Oldman, with plenty of PR being banked from the theatrical release, due in December. February 3 comes Liam Hemsworth in a John Wick-esque action film set in New York's drug trafficking world. February also sees Signature's big LFF titles making their way to home entertainment formats, with Mr Jones getting a limited theatrical on February 7, followed by its home ent bow from February 10. As Emilie Barra noted, this tale of the welsh journalist who exposed Stalin has "multiple PR angles" to explore and "feels very relevant". "It has great reviews out of LFF," she added. Feel good favourite, Peanut Butter Falcon arrives on digital February 10 ahead of its DVD release two weeks later. As Barra noted: "It has amazing awareness from the theatrical release and our grassroot work with BFI Fan Network, Mencap and various other charities" Cristina Ricci makes a welcome return in 10 Things We Should do Before We Break Up (February 10). Valentine's Day sees a theatrical for the smartly titled First Love (theatrical and digital ahead of its DVD release the following Monday), the latest from Takashi Miike, the prolific director making his first Signature appearance. "He has a huge fanbase," said Barra, "this is a perfect mix of action thriller meets dark comedy, done in a wacky, Tarantino-esque style. We're counter-programming it as an anti-Valentine's movie, this could well break him into the mainstream." Come To Daddy (from February 2) has been one of this year's big horror film festival hits, playing at the best genre festivals around the country after making its debut to a strong positive audience reaction at FrightFest. Mickey And The Bear (February 24) is a teen drama, starring James Badge Dale and newcomer Camilla Morrone, that Signature believes has breakout potential. Loving Vincent: The Impossible Dream (March 2), is the true story of how the groundbreaking animated film came to life. Daniel Radcliffe is another Signature favourite – day and date theatrical release Escape From Pretoria is the third title the distributor has released starring the former Harry Potter star. And as Emilie Barra said: "It's the unbelievable true story of ANC activists who were imprisoned in Pretoria prison in the 1970s." The Wedding Bet (March 16) is a British Romantic Comedy. The Dark Red, on the same day and the same formats, is another FrightFest hit. The Wolf Hour (March 2) stars another big name in the shape of Naomi Watts, in a thriller set around the time of the Summer of Sam murders. Standing Up, Falling Down (March 30) marks the welcome return to the big screen of Billy Crystal. As ever, Signature also has a raft of family and children's titles, all animated, most of which have had nationwide theatrical activity thanks to the distributor's ongoing relationship with the theatrical circuit. These include Astro Kid (February 3); The Big Wish (February 10); Mission: Panda (February 7), boasting the involvement of some of the team behind Madagascar; A Minuscule Adventure (February 24), a Nemo-esque family adventure; Polar Squad (March 2) having benefited from trailering in front of Abominable and Addams Family; while Two Tails (March 30) rounds off Signature's impressive quarter.
---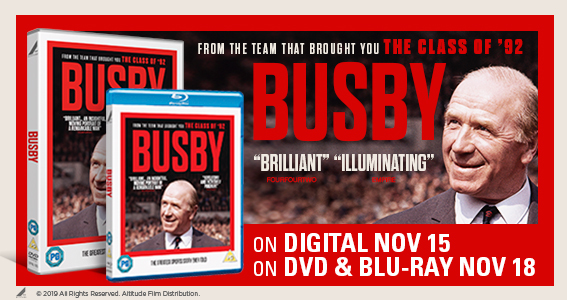 ---
With documentary Apollo 11 still riding high in the Official Charts Company listings in its third week of release (and already boasting the company's biggest ever month 1 result) Dogwoof is once again looking to strike the right chord with consumers with Making Waves: The Art of Cinematic Sound, arriving on DVD on Monday November 25, Midge Costin's directorial debut reveals the hidden power of sound in cinema, with a little help from starry contributors including George Lucas, Steven Spielberg, David Lynch, Barbra Streisand, Ang Lee, Christopher Nolan, Sofia Coppola and Ryan Coogler. Commenting on the release, Dogwoof's Daniel Green said: "Christmas 2019 is already shaping up to be one of our best ever in terms of physical sales. Free Solo continues to do excellent numbers week on week and, bolstered by new arrivals Apollo 11, Marianne & Leonard and Making Waves – as well as Mystify: Michael Hutchence on December 9 – there's a Dogwoof DVD for everyone this festive season. Aim Publicity has done an excellent job promoting Making Waves for both theatrical and home ent, and we're looking forward to translating great press and audience reactions into DVD sales." Oh, and if you want to read more, here's an interview with director Midge Costin and legendary sound editor Walter Murch by The Raygun's very own Tim Murray over at the Quietus (get us).
Meanwhile, also on Monday is a biggie from another company that has had a strong run of cracking titles and, on November 25, offers up its biggest of the year and what could possibly be its biggest ever. We're talking about Altitude and the first feature length Horrible Histories outing, Rotten Romans, taking the hugely successful franchise on to DVD and Blu-ray. Commenting on the release, Altitude's Adam Eldrett said: "Monday sees the release of what could potentially be our biggest home entertainment release ever in the relatively short history of Altitude. Our theatrical run in the summer was a great success, putting this fabulous brand out there front and centre for its first ever big screen outing. This Q4 we have the full support of all the UK's major retailers and platforms on and offline and have been working closely with all of them to ensure our campaign stands out. With an early Digital release out this week it's been exciting to see it become number one on the iTunes Kids & Family Chart and also to see it fly into the top 10 of the main chart. It's also been incredibly well represented on most the digital platforms across the UK. Our media campaign starts in earnest next week with a national radio and press campaign, complementing our ongoing digital and social campaign."
England may have come within a hair's breadth of achieving their heroic attempt to bring the Rugby World Cup back from Japan, but Lionsgate's official film of the tournament, which arrives in stores on Monday, is a celebration not just of the team's efforts during the tournament, but of the whole event itself, rated by many as the finest in recent years. The film arrives in stores courtesy of Lionsgate, whose Olivia Dean said: "On Monday we release the Official Review of the 2019 Rugby World Cup on DVD and digital. With over two hours of footage including a documentary and match highlights, the release really captures the six scintillating weeks from the first tournament to take place in Asia. Although an England win would have been on the icing on the cake, we're fully supporting the release with a national press office campaign, promotions with Rugby Tots, Best Loved Hotels and Beet It sports drinks; coupled with a media campaign across social, Amazon and key rugby print publications."
Also on Monday comes the latest from director Ron Howard, a documentary covering the life of opera singer Luciano Pavarotti. Howard, of course, was behind the big Christmas hit of Beatles doc Eight Days A Week and he's reunited the crew for this look at the tenor's rise and incredible career. Universal is working with record company Decca on Pavarotti, with targeted activity on Facebook, as well as PR coverage, with support from director Howard hImself. Commenting on the release, Macayla Madden-Forde said: "We are very excited to bring the story of the man behind the music to home entertainment in this intimate documentary."
Composer Max Richter's work Sleep is one of the longest and most ambitious projects of its kind – an eight hour work (the longest ever broadcast on BBC Radio 3) and one that often sees the audience drifting in and out of consciousness. And now the story of the piece and its performances is being told in a documentary film due to air at the International Documentary Film Festival ahead of an eventual release at film festivals and beyond, with home entertainment also slated for 2020 from Eagle Rock. Commenting on the film, Peter Worsley, MD Eagle Rocks Films said: 'We are delighted that Natalie Johns's ground-breaking new work is premiering at IDFA, the world's largest documentary film festival. As Sleep was previously performed in Amsterdam, there's a sense of bringing it home, as well as sharing this innovative, immersive film with a wider audience'. Marc Robinson, President of Globe said: 'We're proud to have partnered with JA Films and Yulia Mahr to produce this film about Max Richter's incredible project, Sleep. Never-before has there been a concert experience of this magnitude, and audiences around the world have been captivated by Max's and Yulia's creation. This beautiful documentary captures the essence of their artistic process and gives a fascinating insight into the innovative musical phenomenon that is Sleep."
---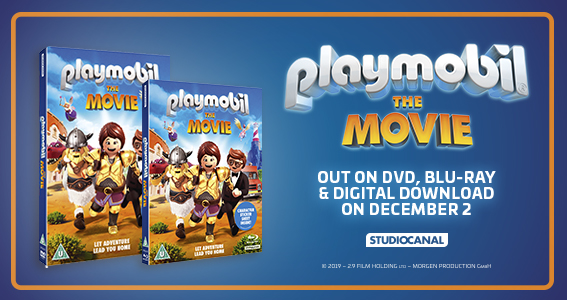 ---
After the feelgood factor of Eddie The Eagle and the musical triumph of Rocketman, former Press Gang child actor Dexter Fletcher's star as a director is still on the rise. And this week he's been linked to another tale from Universal's monster world. For Fletcher is said to be getting ready to go behind the camera for Renfield. Who, we hear you ask? He's an associate of a certain Dracula, the character appears in the original Bram Stoker novel and has cropped up in assorted films over the years, not least Francis Ford Coppola's early 90s take on the vampire, played by Tom Waits. The film is rumoured to take an approach similar to Take Waititi's excellent What We Do In the Shadows. Given the involvement of alumni from the likes of Rick and Morty and Ghosted, among others, this could turn out to be entirely correct…
Remake news and after the success of Little Monsters, riding high thanks to its LFF success and recent day and daye Sky Cinema and theatrical release , director Abe Forsyth is being lined up for the new take on Robocop. He will replace District 9's Neill Blomkamp, who exited due to scheduling clashes…
Is he or isn't he? Is Todd Phillips going to direct a Joker sequel? And, more intriguingly, will he also be working on a series of other origin stories of DC villains? At the start of the week Hollywood Reporter said he was, with a Joker sequel and other stories in a similar vein to his hugely successful story about Batman's arch-enemy, just as the film passed $1 billion at cinemas worldwide. Within a few days, rival Deadline had said this hadn't happened, leaving many none the wiser…
Meanwhile, not quite remake news, but word has surfaced that a prequel series is being planned around classic 70s Hollywood noir outing Chinatown. It seems as if David Fincher is working on the series, alongside original scribe Robert Towne…
While that may be sacrilege to some, it'd be hard to find anyone who objected to what will be our favourite programme of the week, as it's emerged that Paddington is getting his own TV series. Nickelodeon has ordered 26 episodes of The Adventures of Paddington, with Ben Whishaw returning to voice the bear in the programme. It will see him recounting his adventures to Aunt Lucy, and is set to roll out worldwide next year. Studiocanal is, of course, behind the production of the animated programme…
Highlight of the week for us…
At cinemas now, Netflix soon, you might have heard of it…
And here's the latest Cats one…
Best Trolls on the Internet…
"Gonna make you the biggest star this world has ever seen…"
You're on The Raygun newsletter mailing list, which has been running for eight years, because you requested it, have been recommended to us or sent us emails. You can unsubscribe at any time, if you're daft, using the link elsewhere or by emailing as below. But of course, you don't want to do that, do you? We don't share your information with anyone else, we don't like cookies and we're the good guys. We care because you do…
To subscribe to The Raygun newsletter, please email
info@theraygun.co.uk
with subscribe in the subject matter
To unsubscribe, email

info@theraygun.co.uk

with unsubscribe in the subject
For editorial or advertising queries, contact

tim@theraygun.co.uk