BVA UNVEILS Q3, YTD FIGURES
BLOCKBUSTER HEADS INTO ADMINISTRATION
LIONSGATE LOVES UV FOR LOVELACE…
…AND CELEBRATES MAGIC SUCCESS
APP-Y DAYS ARE HERE AGAIN
…MANGA URGES OTHERS TO GET INVOLVED
ALTITUDE INVEILS DISTRIBUTION SLATE
STUDIOCANAL GETS IN THE CRYSTALS
ULTIMATE PROMOTION FROM CLEAR VISION
MORE PILOTS FROM AMAZON AND LOVEFILM
PIRACY UNIT'S THIRD ARREST…
…AND BPI STRIKES AT SITES
---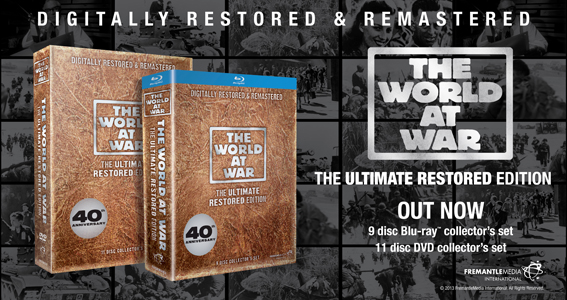 ---
I
f you can't read this newsletter or see the ads, please click
here
It Was A Good Week For
…
Lionsgate – winning awards, joining UltraViolet and enjoying some strong sales…
It Was A Bad Week For…

Blockbuster, thoughts are with all the staff…
It was a case of good news, bad news, as newly published BVA figures showed that business in Q3 was performing solidly (as reported here a few weeks ago), but that heartening news was dampened within hours as Blockbuster was once again facing administration. Let's start with the good news first, as BVA figures showed that the total value of the video entertainment market by the end of Q3 was up year on year, growing by 2.5 per cent to £1,376 million, no mean feat. The burgeoning digital market drove much of the growth, up almost a third to £123.8 million. The biggest Q3 success story was, as noted here previously, not Iron Man 3, but rather Star Trek Into Darkness, which outdid the Marvel superhero on home entertainment formats despite Iron Man besting the Federation's finest at cinemas. For the year so far, physical sales are slightly down, a mere 1.2 per cent, but DVD and Blu-ray still makes up some three quarters of the overall video market. Commenting on the figures, the BVA's Lavinia Carey said: "Today's figures show that video entertainment holds its own in the competition for people's leisure time and wallets. It's encouraging to see the growth of digital video usage with British viewers as it shows that Internet services are meeting a consumer demand, but it's also clear that millions of people enjoy collecting and giving physical discs, even before the all-important, pre-Christmas buying season.
Over at Uxbridge, west of London, things were looking far grimmer, as Blockbuster owners Gordon Brothers Europe announced that it was intending to file for administration. The company had been at the helm of the rentailer for some six months, but appeared to have failed in its quest to turn the 250-plus chain and online presence around. More than 30 staff at the head office are believed to have been made redundant. What happens next is not entirely clear, as it appears as if Moorfield Corporate Recovery will be appointed as administrators. This company believes that Blockbuster could still have a future and said it was actively seeking to find a buyer for the business. "While the business has suffered a challenging trading period, we believe Blockbuster still provides a good opportunity within the retail marketplace," a spokeswoman for the company has said. Gordon Brothers said it was seeking a buyer to take the business forward with a "reduced and different business model". It is believed that its attempts to reshape Blockbuster for the current day were somewhat hampered by failure to agree with its former US parent on licensing issues, which held back its digital offering. As ever, our thoughts are with the staff both at head office and store level.
Back to the current state of the market and we've been sat down and working our way through a bunch of fascinating reports into the vod market and in particular some of the recent spate of day and date releases. It's all supremely transparent, something that the online sector is not, it must be noted, famed for. Among the titles which come under scrutiny in the BFI reports are Curzon's What Maisie Knew and A Late Quartet, as well as 4DVD and other partners' A Field In England. So what does it reveal? Well, the most successful day and date release of these titles so far has been What Maisie Knew, which boasted more than 20,000 transactions. It does, perhaps, suggest that there's an upward trend in the concept, with more and more consumers being won over. What's not clear yet, particularly with What Maisie Knew, which outperformed on vod, but was at the lower end of expectations in terms of box office receipts, is whether or not vod consumers are cannibalising theatrical or home entertainment revenues – or if at all. What Maisie Knew is due in January. Commenting on its impending release, Curzon's Steve Lewis said: "What Maisie Knew is the latest title from our burgeoning new distribution label, Curzon Film World. It's an affecting family drama, skilfully adapted from a Henry James novel and distinguished by great performances including Julianne Moore, Steve Coogan, Alexander Skarsgård and newcomer Onata Aprile. We're planning a high profile marketing campaign for the home entertainment release on January 6 2014, which will build on the fantastic awareness created by our successful theatrical release.You can see some of the research here.
Some UltraViolet news and it's heartening to see Lionsgate announcing its plans to get behind the concept, with a major raft of titles due to be UV enabled. First up will be Lovelace, the biopic of the notorious adult star, due on December 23. It will be followed up by Machete Kills and the excellent Filth. Commenting on the announcement, Lionsgate home entertainment and new media md Nicola Pearcey said: "Were delighted to be announcing our first wave of UV-enabled Blu-ray titles and to be offering consumers added convenience and flexibility to view Lionsgate movies. We have been working closely with the DECE to support this important industry initiative and look forward to announcing further releases in the near future."
---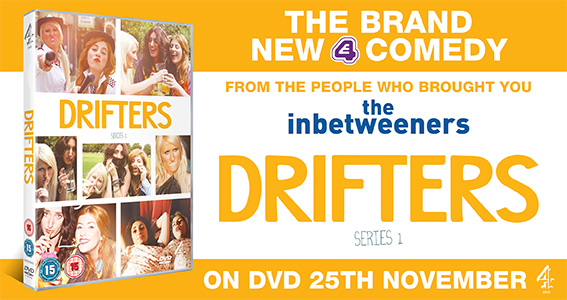 ---
Sticking with Lionsgate and the company enjoyed a sterling performance at this week's Screen Awards, where it picked up the Best DVD Marketing gong for its work on Magic Mike, as well as a highly commended nod for Keith Lemon: The Film. Commenting on its success, the company's Kaz Mills said: "We are absolutely delighted with our win at the Screen Awards this week. To win the DVD Marketing Campaign of the Year award for Magic Mike, and to receive a highly commended nod in the same category for Keith Lemon is a testament to the hard work across the Lionsgate and Elevation teams. We are constantly striving for best in class results – and have achieved market-leading conversion rates throughout the past year – it's fantastic to get recognition from industry experts for our daring and innovative approach to marketing these films. We also want to voice our appreciation for all the hard-working agencies who helped us achieve our goals on these two titles – MEC, Premier PR, Name Creative, Market Me, Freeform, Hixville, Play 7, Penny Benison, and Riot Digital. We are also extremely pleased to have been commended within the Distributor of the Year category. We have such a passionate, creative and dedicated team across theatrical and home entertainment marketing, ops, digital and PR that it is wonderful to have everyone's sheer hard work acknowledged. We look forward to continued success in 2014 with an amazing slate ahead."
You can see the full list of award winners from the Screen Awards over here http://m.screendaily.com/5063062.article, but the ones that caught our eye including wins for Network for its camaign for NO as well as Arrow narrowly losing out in the Distributor Of The Year category to Universal. The vod campaign award went to the exemplary work on A Field In England by 4DVD and who are we to argue with the same company and its assorted partners winning the premiere of the year gong for Made In Stone (it was certainly one of our best nights out of the year). Network's Tim Beddows said: ""The whole Network team are absolutely thrilled to have won Foreign Film of the Year for 'NO', a film that reached a lot of milestones for us as a company and we're keeping the momentum going even today with the release of another Chilean hit Gloria."
---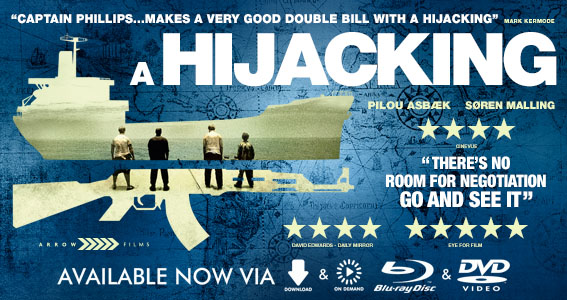 ---
Talking of nights out, another big do held saw the return of HMV as the main backer of the fundraising Football Extravaganza event. The long-running charity evening, now in its 18th year, saw the event's chairman and former HMV head honcho Brian McLaughlin collaborating with the retailer's new team headed by Hilco chief Paul McGowan. The Football Extravaganza, which raises cash for music therapy charity Nordoff Robbins, traditionally honours one footballing legend, and they don't come much bigger than this year's recipient of the Legend Of Football award, Brazilian maestro Pele. Commenting on Pele and the event, McGowan said: "Surely given his amazing talent on the pitch and his dedication to the game off the pitch, no-one could be more deserving of the title Legend Of Football. We are proud to be able to be part of an event to honour Pele and to have such a good cause to benefit from the evening."
Meanwhile, HMV's resurrection continues apace, following the relaunch of the hmv.com website, the company this week announced a brace of further initiatives this week. The first saw a redesigned app return to Apple's store, after the retailer rejigged it to remove the elements that so offended Apple. And it has also relaunch its pure loyalty scheme as well…
The last weekend in October saw the latest MCM London Comic Con event taking place (as previewed on last week's newsletter). We went along on the Saturday and it was positively packed, the assorted home entertainment labels doing business there had hugely busy stands and it was no surprise to learn that this year's three day event boasted record attendances, with more than 88,000 attendees. MCM co-organiser Paul Miley said: "The latest London Comic Con smashed the show's previous high of 76,000 attendees back in May. The picture looks even better when you compare attendance at this October's event to the same show last year, which saw just over 70,000 visitors - itself a record at the time." His co-organiser Bryan Cooney added: "London Comic Con continues to grow year-on-year in terms of attendance, floor space and content, making the show an ever more attractive prospect for fans and exhibitors alike, and we'll be returning in May with an even bigger event."
---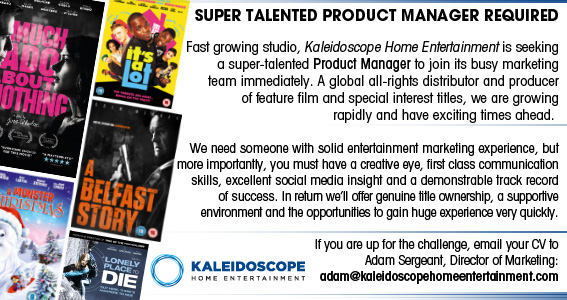 ---
Manga has long been one of the key supporters of the event, as well as banging the drum for MCM. Its head of marketing and acquisitions Jerome Mazandarani continued to try and persuade other home entertainment labels to sign up for the event. He said: "88,192 visitors! It's 10,000 more than the previous MCM London Comic Con in May, making it the most visited movie, comics and media pop-culture festival in Western Europe. And I wouldn't expect anything less. London is the home of Harry Potter, Sherlock Holmes and countless other fan-friendly franchises not to mention the production base for the just released Thor: The Dark World, Guardians of the Galaxy and the upcoming Avengers: Age Of Ultron and the Disney/Lucas Arts upcoming Star Wars sequels. Other than Hollywood where else in the world is as happening right now for genre fans? The answer is NOWHERE. Whichever way you look at the epic attendance figures for MCM London Comic Con, that's a shedload of super-fans. The type of fans that spend big on Blu-ray, box sets, steelbooks, collector's editions, variants, collectables and other associated merchandise. We believe the average spend at Comic Con was between £150-£200 per fan. Manga's takings were up 30 per cent on the show compared to May. Arrow Films were there, Namco Bandai, Konami and Nintendo were there, Warner Bros was there promoting theatrical, home video and videogames too. So, where the hell where the rest of you? I do not believe you can call yourself a serious home video marketer and neglect to have a presence at the MCM London Comic Con. Home video is reverting back into a collector's market. If you don't start catering to the avid part of the consumer base you risk losing all credibility, and, even worse, losing money, Avoid Comic Con at your peril. I'm tired of telling you all how good it is and never bloody seeing any of you here."
Mention of Arrow brings us on to its ongoing efforts to support the Nordic Noir brand it has singlehandedly created in the UK. Friday November 1 saw the company inserting the latest issue of its Nordic Noir Magazine in to copies of The Guardian. Commenting on the promotion, Arrow's Jon Sadler said: "It started off as a simple insert in our Nordic product from Borgen season one and we ended up printing more than 220,000 copies over the first year and when it came to updating it the obvious next step was to create a mini-magazine, which we did – with the help of much fan-generated content and the plan from then-on was to do a bi-annual magazine insert. More recently, we took the bolder step to publish a full-size consumer magazine as a free insert, so the Autumn/Winter edition is available today [Friday] in copies of The Guardian, featuring exclusive interviews with Wallander star Krister Henriksson and Borgen creator Adam Price, and will then be-resized in time to appear in copies of the Borgen trilogy just before Christmas. The magazine has been contract published by the team behind Film360 Magazine and edited by leading expert, Barry Forshaw and also features some fan-generated articles and we now also carry third-party reviews of books, films and DVDs."
---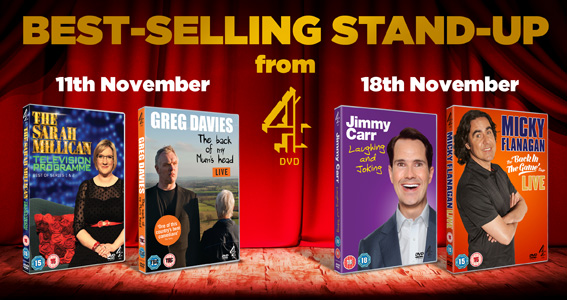 ---
The big news in the distribution sector sees the launch of what looks set to be a major player in the UK market. Altitude Film Distribution is the latest addition to the expanding Altitude Film Entertainment stable, which already has production and film sales units under its wing. Altitude has announced the first titles due for release in 2014. These include an untitled documentary about doomed singer Amy Winehouse, a doc about backing singers called 20 Feet From Stardom and horror thriller The Loch. Altitude founder and chairman Will Clarke said: "When we set up Altitude a year ago we were looking to set up a British business that could evolve and expand. As a producer we wanted to create a home for the most talented filmmakers in the world and are proud to have moved four films into production, developed partnerships with British and international filmmakers and brought 18 films to the market for international sales. The time is now right for us to take the next step and move into distribution. We are going to the international marketplace to source a substantial number of films for UK distribution announcing our first two acquired titles today, as well as films from our own production slate." Altitude Film Distribution will be headed up by former Momentum staffer Hamish Moseley, he said: "I am absolutely thrilled to be joining the Altitude team. Altitude has made a major impact on the industry in an incredibly short space of time by working with exciting film talent to launch a distinctive production slate and an international sales company which is securing distribution for a variety of films with strong commercial potential. I believe there are significant opportunities across the film landscape at present and Altitude has the appetite and vision to attract large audiences to our releases across all platforms. The first Altitude distribution titles reflect our aim to bring brilliant films and filmmakers to UK audiences, from Morgan Neville's captivating 20 Feet From Stardom, to Asif Kapadia's guaranteed must see film about the irreplaceable Amy Winehouse and Altitude's own co-production with James Watkins, The Loch." Altitude told The Raygun that it was currently firming up its plans for the home entertainment market, more on this in the coming weeks.
Back to Lionsgate and Monday November 4 sees the latest release in the ongoing saga of New York ad executives, Mad Men. Here's the company's Ben Grunbaum on plans for the release: "We are executing an all-encompassing marketing campaign including press, outdoor, online and comprehensive third party and PR support like never before. The brand goes from strength to strength with each season. A highlight of our Season 6 campaign has been closely working with Time Out on producing some quality editorial alongside some standout press advertising. Hopefully people will also see one of our outdoor ads on their way home."
The latest film from Sofia Coppola, The Bling Ring was released by Studiocanal this week and we particularly liked the smart bit of PR the company put together to mark its home entertainment debut. It commissioned a special one-off cover for the release, made up of a whopping 7,000 crystals and painstakingly put together by hand. It was used for PR purposes, eliciting coverage for the title. Studiocanal's Claire Establier said: "We wanted to create a unique and collectible prize for The Bling Ring campaign. The obvious link to the film's theme was to create something excessive and expensive so we worked with Abundant to create this Bling DVD cover which our young female audience will be very keen to get their hands on. Other key highlights of our PR/Social Media campaign include the launch of exclusive clips from the Bonus Content: Emma Watson talking about her character's wardrobe on MSN Entertainment and Sofia Coppola talking about Paris Hilton's involvement in the film launched on the Mirror and re-tweeted by Paris Hilton herself! We also organised an exclusive screening for fashion bloggers followed by a discussion around the fame game hosted by Heat magazine Editor-in-Chief Lucie Cave and reviewer for Holy Moly Joe Goulcher. This PR activity was supported by a targeted TV campaign." You can see the cover here.
---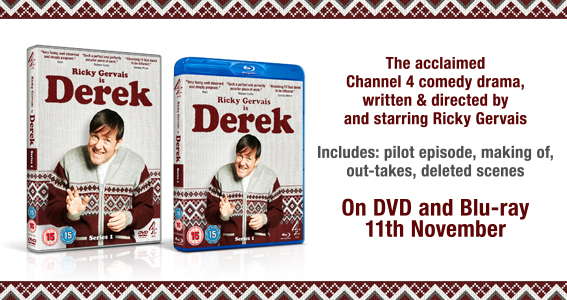 ---
A major video release has crossed over from the standard video reviews coverage in the national newspapers and gone to a far bigger audience via the features pages this week, as FremantleMedia marked the 40th anniversary of the landmark World At War series. The anniversary gave Fremantle the chance to re-promote and give a renewed push to the bestselling series, which has been a perennial favourite from the VHS era through to the high definition world of Blu-ray. And this time around was no exception, as the title benefited from a double page spread in the Daily Mail, further feature coverage in The Guardian and interviews with Sir Jeremy Isaacs on ITV's Alan Titchmarsh Show and BBC Radio 2's Steve Wright Show. Commenting on its longevity and success, Fremantle's Grahame Davidson said "The World At War is the greatest documentary ever made, it has set the benchmark for documentary makers for the last 40 years and will continue to do so. To mark the anniversary we have embarked on an extensive media and PR campaign to bring this milestone documentary to a whole new audience. We're delighted with the positive response we've received across press, TV and radio and would like to thank Sir Jeremy Isaacs and David Elstein for their continued support."
The MMA grapplers from the UFC have just been over in the UK, with a major event held in Manchester. It gave Clear Vision, the UK's home of UFC releases, the opportunity to collaborate with HMV in the city and beyond. Commenting on the "great" event and the work done, Clear Vision's Simon Allan said: "We worked with HMV and in particular the Manchester store to drive the fans into store to make purchases. We had a UFC display in the front of the store headlined with the new UFC Ultimate Collection 2013 box set. This proved so popular, English fighter Luke Barnett, the winner of the latest Ultimate Fighter reality show, came into store to actually make a purchase. Trailers played for all the new UFC releases the day before at the weigh-ins and throughout the evening event tagging HMV which should give sales a lift, while also showing the benefits of working closely with the retailer."
Another week, another announcement on exclusive programming from LOVEFiLM and its parent Amazon. This time it's another batch of pilots being commissioned for its Amazon Prime Instant vod service in the US, with the results also being aired here in the UK via LOVEFiLM. Viewers will get to vote on which one they would rather see turned into a full series. The pair both come with pedigree – one, Bosch, boasts Michael Connelly one of the team who worked on The Wire, while the other, The After, comes from X-Files creator Chris Carter. Amazon Studios director Roy Price said: "We are very excited to be working with creators like Michael Connelly and Chris Carter, both epic storytellers in their own right. For the first time we are bringing Amazon customers hour-long programming and we can't wait to hear what they think of these new stories."
---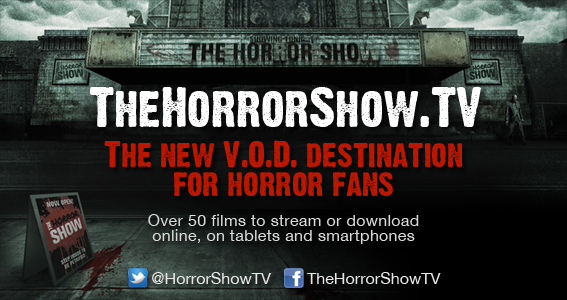 ---
Plenty going on in the world of anti-piracy, with the City Of London police's specialist anti-piracy unit, the Police Intellectual Property Crime Unit, aka PIPCU. Officers swooped on an address in Reading and arrested a 33-year-old man believed to have been selling pirate copies of films and music through a website. Detective Inspector Rob Stirling said: ""Today's arrest forms part of just one of the many investigations PIPCU is currently pursuing. Since the launch of PIPCU we have seen a wide range of businesses come forward with referrals for the unit and today's operation shows how this information can swiftly be turned into live investigations and arrests. We urge any UK organisation who believes they may be victim to intellectual property crime in the UK or overseas, to get in touch and submit evidence to the unit so we can get right to work."
Also in piracy, record trade association the BPI helped the fight against piracy after seeing nine Torrent and 12 aggregator sites being blocked by ISPs after a court ruling came into effect. BPI chief executive Geoff Taylor said: "We asked the sites to stop infringing copyright, but unfortunately they did not and we were left with little choice but to apply to the Court, where the judge considered the evidence and declared that ISPs should not serve access to them."
We were lucky enough to catch the excellent Ender's Game at London's swish Hospital Club, courtesy of eOne. We took along our junior correspondent, the target market, his thoughts are far more relevant than ours. And guess what? He loved it…
"The positive user feedback on UltraViolet is critically important, not only for the obvious reason that the service needs to be competitive with other options for digital home video, but also because the research pointed out that UV needs more evangelists."
Russ Crupnick, SVP of industry analysis for The NPD Group, unveiling research that shows four out of five UV users are satisfied with the system…
A whole raft of new entries in the UK box office top 10, with Cloudy With A Chance Of Meatballs 2 leading the way, with £3.66 million in its opening frame. It led the field ahead of Jackass Presents Bad Grandpa, (£1.94 million), Ender's Game (£1.16 million) and One Chance (£717,857).
It's not yet come out on DVD (it's due in early December), but Steve Coogan has this week hinted that his finest comic creation Alan Partridge could well return to the big screen. He said he could come back on a "couple of years"…
The "will they, won't they" saga of the Entourage film, the movie based on the HBO comedy drama, is, apparently, back on again. Its creator Doug Ellin this week tweeted a simple message saying "it's a go". The film is likely to shoot early next year…
Our favourite sequel news of the week concerns one that arrives a good few years after its predecessor. But horror director Brian Yuzna this week talked about a sequel to his 1989 horror hit Society. Society 2: Body Modification is, he announced while promoting The Horror Channel airing of Return of The Living Dead III, in the pipeline. We can't wait…
Follow us on www.twitter.com/theraygun…
We're beyond excited about this…
And this is shaping up nicely too…
After a week of teasers, this finally arrived…
Just be warned, not safe for work doesn't even begin to do this justice, Lars Von Trier madness…
Ace Simpsons couch gag spoofs The Hobbit…
To subscribe to The Raygun newsletter, please email

info@theraygun.co.uk
with subscribe in the subject matter
To unsubscribe, email

info@theraygun.co.uk

with unsubscribe in the subject
For editorial or advertising queries, contact

tim@theraygun.co.uk