With a
new Suez water contract
now in place and the redesign of Washington St. just about completed, PEDESTRIAN SAFETY sits alone atop the list of the issues that I hear the most from you – mainly relating to our intersections.
I can tell you the entire City Council and the administration are focused on this. And although we have seen many improvements citywide, there is still a lot to do. Like many of you, I am eager to see the Vision Zero plan the city will be rolling out shortly.
But for today, I want to update you on some intersections in the 2nd ward that have been my main focus. For those who receive this who do not live in the 2nd ward, I am 100% certain that you will still walk, ride or drive through these intersections at some point so these will also impact you.
14th / Shipyard
This is an intersection that has pretended to not be an intersection.
With only two cross walks, no clear direction for pedestrians, being in the path towards a main transportation hub, and located in a neighborhood that has had the highest growth in density in the city… it is an understatement to say this intersection needed an upgrade.
At the 5/1 Council meeting, a resolution was introduced to re-do this intersection, but I asked to carry the proposal one meeting because I was concerned the plan was incomplete as it was from 2014, before many of the large buildings in the area were built. I was particularly concerned the plan called for only three crosswalks instead of four which turned out to be the case: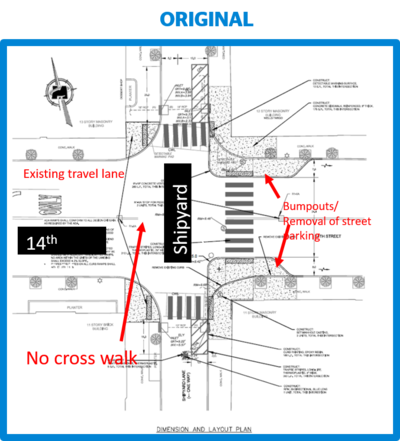 Parking and Transportation Director Ryan Sharp and City Engineer Kimbrly Craft agreed with me that it needed a refreshed view so we met me last week to review the intersection and working together, we revised the plan that has now since been approved at the 5/15 City Council meeting.
This new plan now completes the intersection, adds a few street parking spaces on the north side of 14th between Hudson and Shipyard (replacing a travel lane) which also provides the added benefit of narrowing the street. Additionally, Director Sharp and Ms. Craft recommended adding a striped median (not raised) in the middle of the street to further give the impression of a narrow travel lane that helps to slow traffic in the area. Oh, and this, along with others intersection improvements across town are funded by a grant from the state! A win-win-win outcome!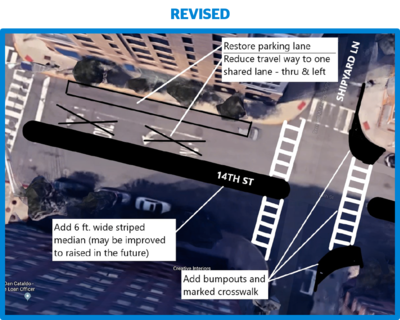 15th / Garden
All I can say here is finally. After advocating for safety improvements at this intersection till I was blue in the face, I was told that a solution is imminent.
Director Sharp and Ms. Craft informed two weeks ago that they have ordered RRFB's – Rectangular Rapid Flashing Beacon Crosswalk System - for the cross walks at this intersection. This would be a solar powered rapid flashing light combined with school crossing signage - something like the picture below. The lights would be triggered as pedestrians approach the intersection. I don't yet have an ETA for these, just that they are ordered and on their way.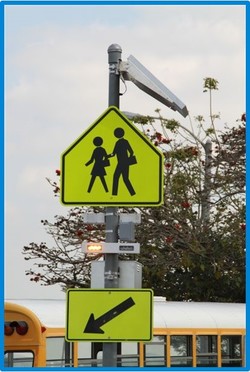 This intersection is where a main thoroughfare (15th Street) meets a main pedestrian route (Elysian Charter, Harborside Park and the Hudson River Waterfront Walkway) without any signal devices or effective signage. And is the intersection that I get the single most calls about. Why not speed bumps you ask? Not supported for high traffic volumes and are noisy. Why not a stop sign? Too close to the traffic light/left arrows at 15th and Park. Why not a traffic table (elevated intersection)? This is actually coming in the future as part of Rebuild By Design.
14th / Garden
A traffic signal is underway, with the hopes of it being installed before the end of summer / beginning of new school year.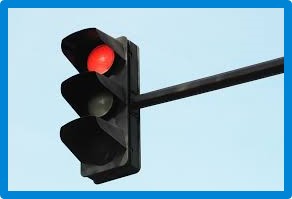 This has been slow moving since it was approved in 2015. It is a County intersection and project and the bidding for the project is currently underway. Director Sharp and Ms. Craft estimated timing to be approximately 5 months from right now, highly depending on PSEG when they ultimate activate the light. We agreed that we will all be asking the various parties (County and PSEG) to target having this light installed and up and running before Labor Day and the start of the new school year. I would encourage you to email Freeholder Anthony Romano at aromano@hcnj.us and tell him how badly we want this done before school starts (cc: me).
14th / Willow
Hoboken Police Chief Ferrante stated at the Council meeting on April 17th, that this intersection is by far the most dangerous in the City.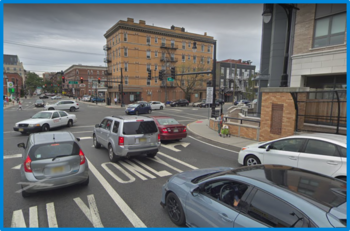 After speaking with Freeholder Romano earlier that week who indicated the County
(it is their intersection)
was prepared to review the intersection once they received direction from the City, I co-sponsored with Councilman Cunningham
a resolution
formally recommending that the County make the following changes and do further review of the intersection.
Remove all parking spaces in front of Trader Joe's up through the traffic light at 13th / Rite Aid and convert to a second travel lane;

Insert bollards / delineator posts along the center double line directly in front of the entrance into the Harlow / Trader Joe's parking garage – approximately 200 feet from the intersection of Willow Avenue and 14th Street to create a physical barrier to prohibit left turns into and out of the Harlow / Trader Joe's parking garag; and

Review with Hoboken Police Department the accidents at and near the intersection of Willow Avenue and 14th Street and the configuration of the eastbound turning lanes on the Viaduct / 14th Street to recommend further changes to improve safety.
Freeholder Romano let me know last week that the County has received this request and is undertaking the review of this intersection.
14th / Hudson
Have you ever just stood at this intersection waiting for the crosswalk sign to change to "walk" and it just never does? Well, the issue here is that you have to actually press the button to make that happen. One would think that it happens automatically as well, but apparently it does not. I have asked the County to address this and change to automatic which I am told they will take care of.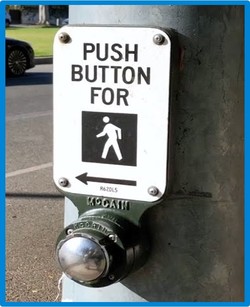 15th / Willow and 15th / Park - Traffic Light Timing
Remember when the timing of these lights magically seemed to coordinate to make getting across 15th and out of town easier? And then it suddenly and annoyingly stopped? I have informed the County who believe the change may relate to a reset that occurred at Willow and 19th and are looking into it.
The next step at this intersection is to do a warrant analysis to determine if a stop sign is warranted. When Director Sharp and Ms. Craft visited me last week, we reviewed this intersection as well and they committed to installing new temporary "stop for pedestrian signs" and to work with the County to perform the necessary analysis during the busiest pedestrian times (weekends). I have also asked Lt. Petrosino to increase patrols around Pier 13 on the weekends as we get into the busy summer season.
I have discussed other traffic intersections with Director Sharp, Ms. Craft and the County and will hope to have more updates on these soon. These include 9th and Washington where buses have difficult navigating the left turn up to Stevens; 11th and Hudson,

a tough and confusing intersection that makes it wrought with safety concerns; 12th and Shipyard which
suffers similary to 14th and Shipyard, frustrated by the double parking on 12th between Shipyard and Hudson; and 14th and Park where
people speed to try to make the light before it turns and where I have spoken with the city about adding a
visor or louver
to the traffic lights to limit the visibility of the light until the driver is closer to the approach.
If I have missed an intersection, please let me know. I think we all are aware that there seems to be a general lack of stopping for pedestrians at intersections in Hoboken and not enough enforcement. A number of improvements were made on the residential streets north of 12th to help improve visibility at the crosswalks, but that hasnt stopped people from parking in the crosswalks and speeding through stop signs. At 15th and Bloomfield, one of my neighbors was hit by a car in the middle of the day while he was crossing 15th. The car was speeding up Bloomfield and did not stop at 15th. Thankfully it wasn't more serious, but he did require a hospital visit and had a broken leg.
I believe strongly that we are lacking and need to create a "Culture of Safety" in Hoboken. Where EVERYONE does their part - drivers, riders, and pedestrians. Some of the simple things we can all do starting today to do our part: