THRONES TAKES ITS SEAT IN 2015
PUNCHING ABOVE ITS WEIGHT
LIONSGATE TIES UP SIMULTANEOUS RELEASE
BFI FALLS FOR DOCUMENTARY
SODA'S SIGHT FOR THOR EYES
---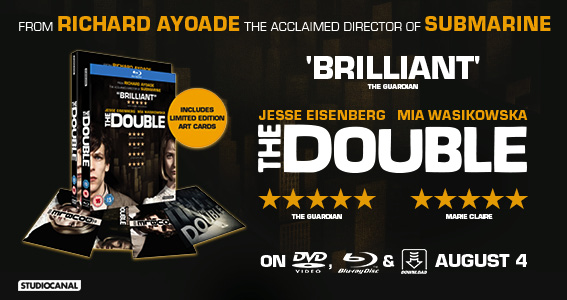 ---
If you can't read this newsletter or see the ads, please click
here
It Was A Good Week For…
The Lego Movie, Need For Speed and a few other strong sellers. Apes too…
It Was A Bad Week For… The Expendables 3, after a decent quality version finds its way online…
The building blocks of the campaign were all in place, carefully constructed by Warner and, as it came to its physical release in assorted SKUs this week, The Lego Movie got off to a fantastic start and is set to become one of the year's biggies so far. Commenting on its first week on sale, Official Charts Company chief Martin Talbot said: "The Lego Movie is on course to break through the 500,000 sales barrier within a week or so of its release. After four days on sale since Monday, it is comfortably the biggest title of this week, having sold around 370,000 copies up to the end of business on Thursday. So far, only this year's Frozen and Hobbit titles have passed the 1m barrier this year - with Frozen topping 2.16m and The Hobbit: The Desolation Of Smaug hitting 1.13m sales to date. Both titles are the only releases of 2014 to have passed the 500,000 sales mark in their opening weeks, with sales of 900,000 and 674,000 respectively. With the summer holidays starting for most of the nation's kids this week, Lego Movie is on course to cruise over into the year's Top 5 within the coming fortnight.
Also quick off the mark, with an estimated speed that should prove to be somewhere in the region of nought to 100,000 within seven days, is eOne's Need For Speed. The release was buoyed by eOne's smart marketing, which included, as reported here, a two day supercar journey from the north west down to London. As Official Charts Company's Martin Talbot said: "The other big title of this week is the Aaron Paul vehicle Need For Speed, which should pass 100,000 within its first week or so and is on course to be number 2 in the Official Video Chart on Sunday."
---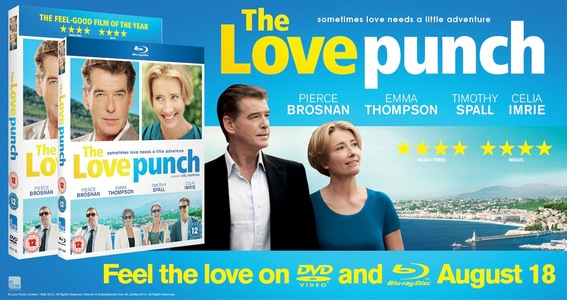 ---
Meanwhile at arguably the opposite end of huge scale from The Lego Movie is Under The Skin, by our reckoning one of the releases of the year. It came with a strong pedigree - director and Scarlett Johansson in a starring role, critical acclaim and a cracking piece of artwork - but it wasn't necessarily an easy sell: the film is far from mainstream and even the aforementioned key art is not as commercial as it is gorgeous. But, clad in a black rather than standard blue box for its Blu-ray edition, the film has got off to a cracking start, debuting at number five in the Official Charts Company's overall top five, perform it dieter still in the Blu-ray chart. It's also continued Studiocanal's annus mirabilis, with the company scoring hit after hit. Commenting on its success, Studiocanal's Emilie Barra said: "We are delighted at Under The Skin's Week 1 result which has proved to be one of the best Indie crossover titles of the year. Moreover the cinematic beauty of the film truly transpired through with a record 46 per cent Blu-Ray share and a number 1 position in the Blu-Ray chart last week. Studiocanal always strives to support British independent cinema and the success of Under The Skin proves that there is still an appetite from the British public for weird and wonderful films."
Also selling well, albeit a bit more under the radar, is the rather wonderful Video Nasties: The Definitive Guide 2 fro Nucleus Films, which is well on the way to selling out its first run. The three-disc set, comprising a feature-length documentary, Draconian Days, plus two discs worth of trailers, complete with filmed introductions, is available in a limited edition of 6,666. Nucleus' Jake West said: The numbered limited run with postcards will all be snapped up after the first few weeks on sale. It will still be available after that in a nom-limited version once they are gone. Sales of the first set have gone up to. We're really pleased with how it's going." The Raygun's very own Tim Murray interviewed West and Nucleus' Marc Morris four our regular column for consumer site The Ransom Note, which has just gone live. You can read it here.
---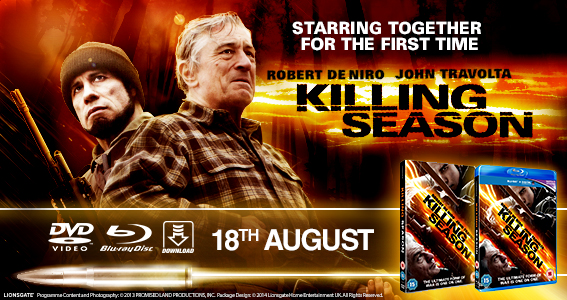 ---
Fox is enjoying another hugely successful year, with its box office figures sky-rocketing again. It's currently sitting pretty at number one in the box office charts on both sides of the Atlantic, thanks to Dawn Of The Planet Of The Apes, and it's also seeing its impressive drafting campaign based around the latest Apes movie paying off too. It's also kicked off pre-ordering for the latest instalment in the franchise as it opened at cinemas, with both HMV and Amazon pushing it hard. Fox product manager Nathalie Barnett said: "We combined catalogue and new release marketing efforts to set up great campaigns across a range of retailers. In less than a week we've seen a substantial increase in franchise sales and had a great start to the pre-order numbers for Dawn Of The Planet Of The Apes. Along with the theatrical box office success and the film set to become one of the biggest blockbusters of the summer, we've got a strong title on our hands for Q4 and some further surprises up our sleeve."
Long lead pre-orders are currently all the rage, it would appear, as HBO has this week unveiled the release date for the next series of Game Of Thrones, currently the most-talked about TV show on the planet. So set a date in your diary for February 16 2015, as that is when the fourth season of the programme arrives on Blu-ray and DVD. This series has thrown the programme into the stratosphere, breaking all kinds of records. Its popularity on Sky Atlantic, as a digital offering (as reported here) and even as an illegal stream or download doesn't seem to have hampered its physical sales - the series has notched up sales of almost 500,000 units in 2014 alone. Commenting on the reasons for its early release, HBO's Ian Fullerton said: "We've got ambitious plans for Season 4 with an aim to grow sales substantially and pre-sales with our online partners will be key to realising this aim. A six-month pre-sale window will gives us a great window to maximise pre-order volume."
Meanwhile before February next year, HBO has a raft of other titles due out. Next up for the TV label is the latest outing for Boardwalk Empire, due on DVD and Blu-ray on August 28. "The campaign for the release will include a mix of online, press & VOD advertising that we'll use to activate the growing Boardwalk fan base" says Ian Fullerton. "Plus the final season airs this Autumn so we'll be piggy-backing the hype with stunt based and talent based PR activity".
---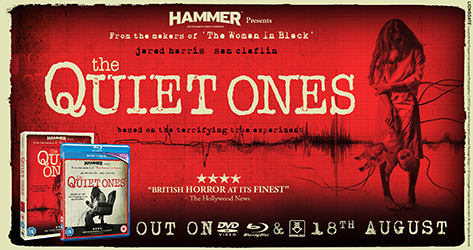 ---
The date for one of the entertainment industry's chief charity fundraisers, the HMV Football Extravaganza - now back at its rightful home with the retailer and still raising money for music therapy charity Nordoff Robbins - has been unveiled. The event takes place at the Hilton on Park Lane and the recipient of this year's Legend Of Football Award will be Manchester United hero Ryan Giggs. The star joins a lengthy list of previous big names honoured, including his former boss Sir Alex Ferguson and team-mate Eric Cantona. Brian McLaughlin, chairman of the Football Extravaganza event, said: "We are honoured to be presenting Ryan Giggs, the most decorated player in the history of English Football, with the Legend of Football Award. The Football Extravaganza, now in its 19th year, is raising funds for Nordoff Robbins. Since its inception we have raised over £6 million, enabling Nordoff Robbins to provide music therapy across the UK to people who really need it – those who are vulnerable and isolated, giving them an opportunity to communicate and to be heard." HMV chairman Paul McGowan said: "With his unrivalled record in the English Premier League, Ryan Giggs is a truly deserving winner to follow on from Pele, last year's recipient. We love being involved in this event. It's a unique opportunity for music and football to come together and we get the chance to raise funds for Nordoff Robbins, one of HMV's favourite charities." Ticket information is available from
Rae@TheFE.co.uk.
All change at Acorn and its UK parent RLJ Entertainment. The company has this week announced that Paul Holland, md for eight years, is exiting the company, to be replaced by Stuart Shaw. Shaw has bags of industry experience, most recently at Miramax, with a CV that includes stints at the likes of Paramount and Universal. Shaw will become md of the international arm of the company, overseeing all territories outside of America. This includes the Australian arm, with former UK video industry stalwart Lesley Fromant retiring from her post looking after the Australian arm. RLJ Entertainment ceo Miguel Penella said: "Lesley and Paul have been instrumental in growing RLJ Entertainment internationally, and we are excited to have Stuart continue to build on their work. Stuart's expertise and relationships in the digital and international areas will be key in growing the RLJE International business. Stuart has an outstanding reputation as an experienced, driven, and energetic senior executive and is an ideal fit with our corporate culture."
Meanwhile, Paul Holland will be taking a break and weighing up various opportunities before embarking on the next stage of his career. Speaking to The Raygun, Holland said: "'RLJE / Acorn has been an amazing place to work and I've really appreciated having the chance to work with a brilliant team, together I think we have proved how to consistently outperform the market, deliver growth in a declining market sector and help create one of the best and most respected indie DVD distributors in the business. I have loved working with some amazingly talented people who have created some of the best TV of recent years, Line Of Duty, Broadchurch, The Fall are all 'must see' drama and it's great for RLJE that there is more of all them to come and much more besides. But after eight and half years in the role, I am really excited to be taking a few months break, generally doing all those thing you never find time to do when working solidly for 30 years. Hopefully if the opportunities arise, I'll be back in some capacity in 2015, time will tell, in the meantime I'll use my weekly dose of Raygun to keep across what I'm missing." I'm sure you'll join us in wishing Holland all the best for the future…
---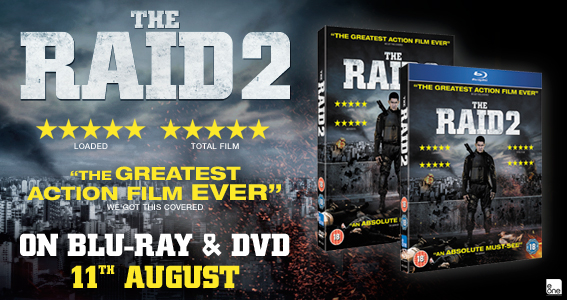 ---
Odeon Entertainment has inked a deal that will see it taking over sales and distribution of the [PIAS] Comedy operation from the [PIAS] Entertainment Group. It boasts some of the finest names in comedy - more than 100 in total and has 175,000 subscribers to its youtube channel. The deal starts in August and will see new releases being looked after by Odeon. As well as physical distribution it also covers digital and TV platforms too. PIAS] Comedy md Leo Von Shaick said: "We are delighted to be joining Odeon Entertainment to give our comedy catalogue a new push across home entertainment, digital and TV markets in advance of some major new releases in Q4."Odeon's Alan Byron added: "It's a fantastic opportunity to use our expertise within a niche area of the entertainment market that has wonderful content and social media engagement with its fanbase."
Fresh from the success of Need For Speed, eOne is keeping itself busy with a hefty and varied release schedule. One of these is its August release The Love Punch, as far removed from Need For Speed as you could get. Commenting on its release, eOne's Helen Mullane said: "We're delighted to be releasing feel-good summer rom-com The Love Punch on DVD and Blu-ray on August 18. With it's beautiful French Riviera setting, incredible cast including national treasures Emma Thompson and Pearce Brosna and painfully relatable humor it's the perfect escapist film for an older female audience. The marketing will encompass a broad range of terrestrial and digital channels, pre-rolls online and we will have a strong presence across mainstream and female press."
It's good to see companies, particularly in the independent sector, still experiencing with release strategies and there are a wealth of different opportunities on offer. Latest announcement comes from Lionsgate and its plans for Blood Ties, Guillaume Caunet's English language debut, starring, among others, Clive Owen, Mila Kunis and Marion Cotillard. The film is due out at cinemas on August 15 and, at the same time, on assorted digital and vod offerings too. Commenting on the strategy, Lionsgate's md of home entertainment and new media Nicola Pearcey said: "We are thrilled to bring this integrated and simultaneous release to cinemas, premium on-demand and download to own. With its high calibre cast and outstanding director, Blood Ties is a quality crime thriller and we are delighted to give film fans the opportunity to enjoy it on the big screen, at home or on the go."
---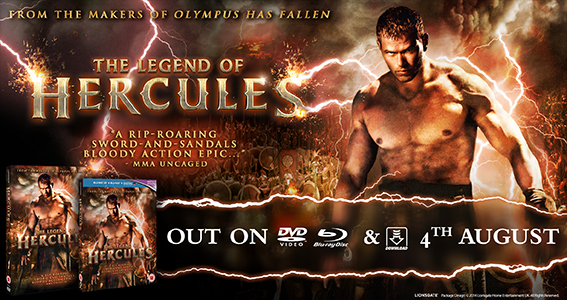 ---
The BFI has been hard at work, after recently unveiling its hugely ambitious sci-fi season (see last week's newsletter), the organization has also been busy on the acquisitions trail. It has picked up Night Will Fall, a documentary that follows the liberation of Nazi concentration camps at the end of the Second World War and the attempts to record the atrocities. The deal includes home entertainment formats, with the film likely to be released early in 2015 after its theatrical outing in the autumn. Commenting on the deal, the BFI's Jane Giles said: "Night Will Fall is a must-see film which combines a fascinating story of filmmaking and archives with heart-breaking testimonies to the horrors of the camps. We're very proud to be bringing it to audiences across the UK this autumn."
More acquisitions news, as Soda has announced it has picked up the UK and Irish rights to Kon-Tiki, which tells the story of Thor Heyerdahl's trip across the Pacific in a raft. It's been nominated for both Oscar and Golden Globe and picked up four Oscars in its native Norway. Soda's Eve Gabereau said "We are happy to bring the film to UK audiences and give it the screen space and time that it deserves. We are looking forward to working on the release with The Weinstein Company, as well as with the producer Jeremy Thomas and his team locally. It's such an intriguing story told on a daunting scale that draws you in to the peril, persistence and magnitude of the voyage - and the man behind it."
Amazon Prime Instant Video has just put up seven episodes of its first exclusive live action TV series. Annedroids is aimed at four to seven-year-olds and has a strong educational feel as well as following the adventures of the titular star Anne and her robot pals. Head of kids' programming at Amazon Studios Tara Sorensen said: "[Creator] JJ Johnson has a unique way of infusing rich characters and storylines into thought-provoking children's programming," said Tara Sorensen, Head of Kids' Programming at Amazon Studios. "Sinking Ship is constantly pushing themselves to do great work and pushing the production values on kids programming to a whole new level. Anne builds on this goal for them and I believe this is their most ambitious production to date. We're excited be collaborating with an accomplished creator and studio whose proven track record in the space is sure to leave a positive impact on a new generation of kids."
Curzon Home Cinema, fresh from its recent revamp, has been busy, beginning a series of four screenings in Chelsea and the City Of London. The free events are celebrating the 100th anniversary of supercar manufacturer Maserati and will enable the company to boost its profile. Commenting on the screenings, Curzon's Phil Mordecai said: ""We are very pleased to be curating these outdoor film events sponsored by H.R Owen. Excellent film programming is at the heart of the newly re-launched Curzon Home Cinema and we look forward to bringing these classic titles to audiences in two unique locations across London."
---
---
QUOTE OF THE WEEK
"Figures gathered by TorrentFreak reveal that more than 200,000 people have downloaded the presumed 'DVD screener' copy using BitTorrent alone, and at one point in excess of 65,000 users were engaged in transfers on a single torrent. These stats push the leak well ahead of the initial pre-release popularity of the infamous X-Men Origins Wolverine leak back in 2009 and once the news begins to spread today, things are only going to get worse. Needless to say, the folks at distributor Lionsgate are going to be absolutely furious. While 'cams' are an annoyance, most movie-goers won't want to destroy the movie experience by watching them. High-quality copies like this one are a different matter altogether and the soaring download numbers are a testament to that."
Piracy and torrent info site Torrent Freak on The Expendables 3 leaking online…
AT THE MOVIES
The Dawn Of The Planet Of The Apes got off to a swinging start, taking £8.7 million in its first weekend, putting at the top of the UK box office ahead of other summer biggies How To Train Your Dragon 2 and Transformers: Age Of Extinction. Two new entries in the top 10 were event cinema screenings, with Monty Python took more than £1 million, while Andre Rieu's concert took more than £800,000. The only other new entry was Pudsey The Dog: The Movie with receipts of almost £450,000.
With Comic Con in full flow over in San Diego, there have been plenty of comic book rumours floating around. Chief among these is that Joaquin Phoenix is being lined up to play Doctor Strange in the forthcoming Marvel film of the same name. Whether or not it happens remains to be seen – as it's still just that, a rumour…
Remake news of the week surrounds news that Manimal is now set to get a new lease of life. The original was a much derided 80s TV show, in which Simon McCorkindale played a man who could transform himself into various animals to sort out the bad guys. We were amazed to see it lasted for only eight episodes – we were sure we'd seen more than that – but whatever, Will Ferrell is now heavily involved in a new feature-length film blending live action with CG imagery…
TWEET OF THE WEEK
Follow us on www.twitter.com/theraygun…
TRAILERS OF THE WEEK
This week's red band business…
The one everyone's been talking about this week…
New from Jake Gyllenhaal…
And Comic Con Walking Dead trailer…
To subscribe to The Raygun newsletter, please email info@theraygun.co.uk
with subscribe in the subject matter
To unsubscribe, email info@theraygun.co.uk with unsubscribe in the subject
For editorial or advertising queries, contact tim@theraygun.co.uk