TRIO SET TO PASS 500,000 MARK BY END OF Q1…
…AS FIRE TAKES HOLD
BIG FREEZE IN THE US…
…DISNEY WARMS UP FOR FROZEN IN THE UK
PUTTNAM: WINDOWS MUST BE FLEXIBLE…
…AND COPYRIGHT CRUCIAL TOO
UCA CONCENTRATES ON NON-TRAD SALES
SVENGALI BOSSES THINGS
ACORN DOES ITS DUTY
INDIE COALITION GATHERS PACE
HOSPITAL WOUNDED BY LOCAL HACK
WUAKI INKS LIONSGATE DEAL
SKY: BUY IS NIGH
TIME'S NOT UP, YET
---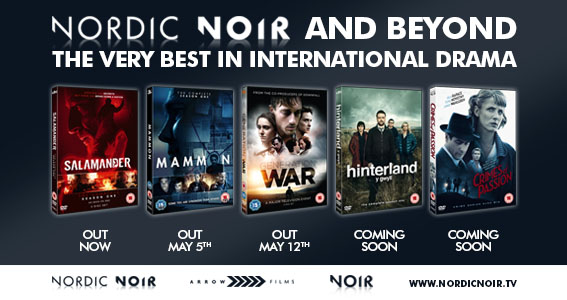 ---
I
f you can't read this newsletter or see the ads, please click
here
It Was A Good Week For… The Hunger Games: Catching Fire in the UK, Frozen in the US...
It Was A Bad Week For…

Popcorn Time, the new poster-boy for the illegal downloaders and streamers...
As another big title arrived, ending the first quarter on a positive high, the positive feeling that has permeated the first quarter is set to continue right through to the end. The Hunger Games arrived this week, following hot on the heels of the success of the likes of Gravity and, judging by its US performance this week, the signs are that Disney's Frozen, out on the final day of Q1, will be huge. As the Official Charts Company's Martin Talbot noted: "Gravity is now the year's biggest title and the first title to pass 500,000 units this year - but its closest challenger is soon likely to be Hunger Games: Catching Fire, which is already at 350,000 copies sold after just four days on release. In the whole of 2013, a total of 22 different titles sold more than half-a-million units - and by the end of quarter 1 2013, Catching Fire, Gravity and Thor should all have topped 500,000 sales. Frozen will no doubt be close behind too. Released on video on March 31, it has already spawned the fourth biggest album of 2014, with 150,000 units sold putting it behind only the latest releases by Ellie Goulding, Beyonce and Now 86."
Sales of The Hunger Games: Catching Fire were sparked on Sunday March 16, as it arrived in a blaze of publicity and a flash mob at Marylebone Station in London (see our website for more) as well as in-store activity in a select band of HMV stores. Commenting on its first days on sale, Lionsgate's Kaz Mills said: "We are thrilled with the results so far on Catching Fire with incredible digital sales as well as a strong physical result so far. Our week of events has gone brilliantly and generated a fantastic level of buzz amongst core fans and beyond - with amazing press pick up for our 'Effie Army' at Marylebone last week - as well as a tweet from Elizabeth Banks - Effie Trinkett herself. On Monday, we will be hosting our final event where 100 devoted fans will come for a Q&A with Sam Claflin - it'll be an unforgettable night. In the meantime, we've scattered the capital with graffiti from Panem and released our 'Deep Zoom' fan mosaic featuring over 300 fan images - as well as Lionsgate and Elevation staff. See if you can spot them here. All in all, it's been a really positive week and we look forward to the weekend ahead. "
---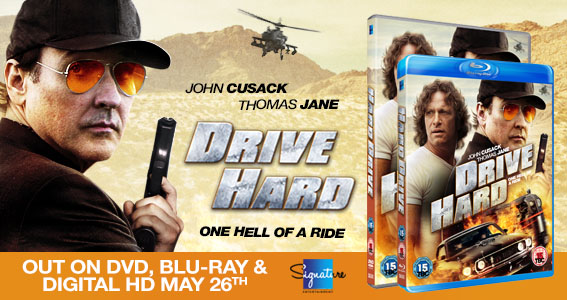 ---
It looks like there's more good news ahead too: for Disney's Frozen is set to arrive in stores on March 31 and, if its performance in the US is anything to go by, it will receive a warm, rather than frosty reception. For the film sold a whopping 3.2 million units on its first day of release in the US. The figure includes pre-sales and it puts the film on target, experts say, to becoming the biggest home video release in a decade. Amazon.com has already stated that it has already become its biggest children's film ever, outstripping Despicable Me. What's more, it comes on the back of a hugely impressive digital bow too – it bowed some three weeks ago and became the fastest-selling digital release ever in the US. The film has now taken more than $1 billion at cinemas around the world, while its soundtrack is a bestseller too.
And so on to the UK release of Frozen, the campaign for which, with some serendipitous timing, effectively kicks off today (Friday March 21) with the TV breaking across terrestrial and digital channels. It will be backed up by national and consumer print advertising as well as a "significant" digital element and support on Disney's own TV and online channels. PR will include an "Adopt a Snowman" campaign on the last day of winter (photos attached) and a one-off retail initiative to stock Frozen in the freezer aisle on day of launch. Commenting on its release, Mike Stagg, vp and general manager retail, The Walt Disney Company UK said: "The performance of Frozen has been unprecedented with worldwide box office takings exceeding $1 billion, the soundtrack topping the music charts and merchandise flying off shelves. We're seeing great results for the DVD and Blu-Ray release in the US and with the strong plans we have in place for its UK release on 31st March, we're confident of continued success here."
---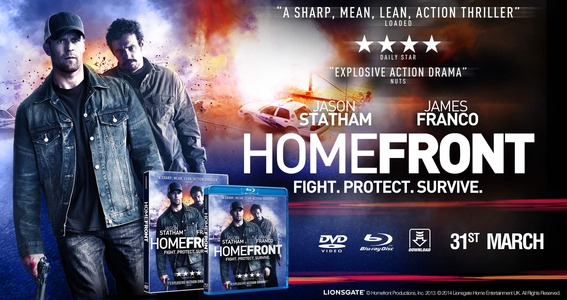 ---
Another week, another yearbook launch and last week it was the Entertainment Retailers Association (for more on the meat and bones of their Yearbook see our website) and this week it was our pals at the Film Distributors' Association launching theirs. The publication was marked by a keynote speech from Lord Puttnam of Queensgate, formerly known as David Puttnam, president of the FDA. He told attendees from across the industry, including creative industries minister Ed Vaizey MP, that windows – always the thorniest issue when the theatrical side of the business is in the room – must be more flexible. He pointed to the example of Hitchcock, which was unavailable on any platform for four fifths of its full four month theatrical window: "To retain such a rigid framework is, to my mind, not just counter-intuitive but increasingly, and transparently, ludicrous. Today's digital citizens have such a degree of choice that they may neither notice nor care about theatrical windows. But anyone in Britain interested in watching Hitchcock, or any other similarly affected movie, one or two months after it was first released, would be faced with a stark binary choice – find a pirate copy, or don't watch it at all. How on earth is that good business, let alone good industry, sense? I remain utterly convinced that cinema will thrive in the future on its own merits – competing against contemporary 'going out' attractions as a uniquely immersive, magical, shared experience. So long as it delivers, it will be fine. This has always been an unpredictable business; every year brings its own crop of surprises. How about this – maybe just a few months from now: a made-for-tablets, low-budget, feature-length movie is released direct to portable devices, and swiftly becomes a global hit, demonstrably amassing millions of views. Call it today's Blair Witch. Policy-makers the world over, take notice and are impressed. From that moment, the theatrical sector's argument that movies are made for the cinema is fatally weakened. I suggest that, if and when it happens – and it will – we welcome it and its filmmakers with open arms. Ultimately, the products and services most responsive to change are those most likely to flourish – this is common-sense digital Darwinism. I sincerely hope that the BFI will pick up the baton, and help loosen the current stultifying grip of the 'status quo'."
It's worth noting, also, Lord Puttnam's comments about the world of copyright and piracy, particularly his comments surrounding Google, which, he stated, should be acting more as a partner than an enemy: "The European Commission has been conducting yet another review of copyright. We seem to have been in a never-ending cycle of such appraisals over the last five years. If the present Commission's support of a single market for online content is interpreted inflexibly, it could deny producers and distributors the value-based divisibility inherent in copyright itself. We must watch whether this momentum is carried over to the newly elected Commission later this year. Today I'd simply say this: Intellectual property being a bedrock of our economy, aligning the balance between licensing and exceptions is always going to be acutely sensitive. But a modern copyright framework that matches the reasonable expectations of ordinary citizens can only help to build the respect for copyright on which we all rely. As a rights-holder myself – somewhat frighteningly it's over 40 years since I produced That'll Be The Day and Stardust, back in the early 70s, a decade before that Apple Mac appeared – I am only too eager for there to be absolute clarity about how, when and why copyright applies. I hope that a new communications campaign, envisaged for later this year, will successfully extend respect for IP across the whole of the media sector. It's troubling that that respect for copyright is still so greatly needed. In a well-run world, our copyright system should be cherished, not merely respected or tolerated. Despite the rumblings from some quarters, to my mind copyright is nothing less than an engine of free speech and plurality. With no viable prospect of reward, risks would self-evidently never attract investment. So the very act of protecting copyright, and ensuring continued expansive choice for audiences, is one that supports free expression. One measure that would help is for search engines to exclude more websites with copyright-infringing material. According to its own 2013 data, Google received more than 235 million requests to take down links to web-pages hosting pirated content. That's quadruple the number in 2012. In reality, Google's suite of internet products ought to make it a natural long-term partner of film and media businesses."
---
---
When Universal and Sony Pictures Home Entertainment joined forces some 12 – that's right, 12 – years ago to form the UCA joint venture, the world was a different place. Its successful label operation, taking in the best from both studios, often repackaged together in assorted double and triple pack and box set forms, was the key driver behind the UCA business, while it had barely scratched the surface in looking at non-traditional retailers and routes to market. Fast forward to 14 and the reverse is the case – UCA now reaches more than 10,000 outlets, with dedicated space in 5,000 retailers. So the pair have decided to confirm this shift in focus by further prioritising the business. This week it has announced it is closing the UCA label operation to concentrate on its non-traditional retail business, investing further and looking for growth outside of the expected channels. It will see some 900 titles reverting to their respective studio's catalogue teams, which could well give a new boost to that side of the business for traditional retailers, who will also see their supply chain simplified. Commenting on the plans, director of UCA and business development Darren Mason said: "'UCA began in 2002 with two aims – to extend the life of deep catalogue and open new outlets to sell entertainment. On both counts it has been a huge success. In the early years, 80 per cent of the sales came from the label side of the business, but, in the last two to three years, the non-traditional distribution business has grown strongly and now accounts for 90 per cent of sales. We have a very sophisticated business that manages over 450,000 facings every week across our retail estate, and we are finding that retailers are open to further development of the category. Our aim is to provide an open, low cost and efficient conduit for both content owners and retailers to operate in this complex market. Although the closure of the label was a tough decision, it makes sense to align our resources to the expanding side of the business." The newly refocused will continue to look for new customers and offer content from suppliers beyond Universal and SPHE.
Talking of Universal, as we were in a roundabout way, and flexible approaches to releases, again as we were above, it's worth noting that today (March 21) sees the arrival of Svengali in cinemas and on multiple digital platforms, ahead of the April 7 physical home entertainment release. The film began life as a Youtube series and is the latest acquisition from Universal's UK home entertainment arm. It stars Welsh legend Jonny Owen, alongside the likes of Vicky McClure, Martin Freeman and Matt Berry and has cameos from the likes of Alan McGee and Matt Berry. Commenting on its release, Universal's Mike Hewitt said: "A great, feel-good comedy from writer / lead actor / Welsh genius Jonny Owen, Universal UK is very pleased to be releasing music-themed Svengali today in cinemas and on demand and download to own through various platforms, including iTunes, Sky and Blinkbox. We are thrilled with the great theatrical set-up from our distribution partner Munro Films, including hosting five Q&As around the country this week. Jonny's infectious and genuinely warm personality has also helped us secure some phenomenal PR for both him and his co-star and partner Vicky McClure this week and we have great media support over the next two weeks - including adverts in key music and lifestyle press as well as strong Spotify and XFM-sponsored activity - in the lead-up to DVD and Blu-ray release, with previously unseen bonus content, on April 7."
Svengali, starring Vicky McClure, leads us neatly on to Line Of Duty, also starring Vicky McClure, a programme that has become arguably the most talked about homegrown TV show of 2014. The series came to a stunning climax this week and has grown in popularity in recent weeks. Acorn released the first series of the corrupt cops programme on February 3, with the second instalment due on Monday (March 24). Commenting on its success, Paul Holland, md of Acorn parent RLJ International, said: "Line of Duty Series One was always a hidden gem of a series that really started to shine on the tx of Series Two. With the Keeley Hawes starrer capturing the zeitgeist, it's been a superb follow-up for our top TV hits of 2013 that included both Broadchurch and The Fall. 2014 has now brought us two series of a the title neck and neck in the charts. What has been so exciting about Line Of Duty is that each week more people are discovering it and we have seen several weeks of sales growth for the DVD of series 1, the season/episodes on DTO and the number of viewers on BBC2 for series 2. I urge all Raygun readers to watch it, you will not be disappointed. It's a brilliant script, brilliantly acted and twists and turns to a gripping climax. Obviously topping the itunes charts this week has been great and who knows maybe we will have three SKUs in the Top 10 TV chart next week - that would be another amazing achievement for the Acorn label. With further hit TV titles like Doc Martin this March and the Sky One series The Smoke set to burn up the TV DVD charts this April, the Acorn label of RLJ International goes from strength to strength." While we're on the subject, The Smoke is due on April 14.
---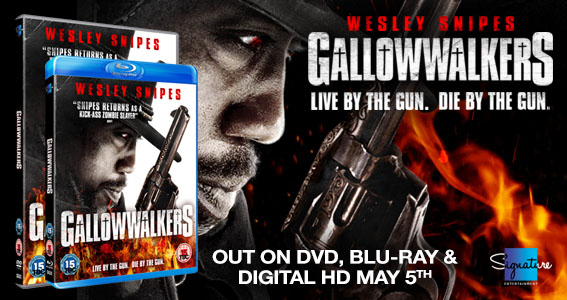 ---
We've spent the last few weeks talking about the possible implications of the amendments to the Video Recordings Act, which are meant to deal with overly saucy promo videos but could have serious repercussions, many independent labels believe, with their business. After we broke the story, it's taken on a life of its own, with excellent features on the likes of MovieMail and The Huffington Post, and loads of chatter on social media. Well, after a few weeks of opinion, The Raygun, in association with the likes of Nucleus Films' Marc Morris, have organised a meeting for indies to discuss this, and other issues affecting them, in London in less than two weeks' time. The meeting will take place at 5.30pm on Wednesday April 2 and more than a dozen labels have already committed to come to the event. For more details email Tim Murray at the usual address…
And while we're loosely on the subject of classification, perhaps our favourite story of the week, or rather one of the strangest, comes from the Gloucester Citizen. Seems as if its content editor Matt Holmes went shopping in his local Tesco and bought a copy of The Hospital, released by Point Blank, a DTV horror. Seems our Matt wasn't too happy with the film either. "I love horror films and I am not easily shocked," he said. "But I wasn't prepared for the graphic sexually violent scenes depicted in this film. The quality of the film was terrible in my opinion so I'm not sure why Tesco would want to sell it anyway, but it was the nature of graphic s*xual violence which I found shocking. I would have no problem with the film being sold online or available for rent but I didn't expect to see it for sale in Tesco. I was also surprised having watched it that there was nothing on the cover warning of the extreme nature of the content as you normally see on films like this." So, following in the campaigning nature of the Citizen, which strikes fear into the hearts of PR people around the country, he got on the blower to Tesco and, we're guessing to everyone's surprise, soon saw it withdrawn from the shelves, not just for the poor folk of Gloucester, but around the country too. A Tesco spokesman told the paper: "The Hospital is approved for general release and rated 18. However, on this occasion, we've made the judgement to remove it from sale. We are always pleased to listen to feedback and remain focused on offering the most popular titles to our customers." Needless to say, the sensitive Mr Holmes was made up that he'd struck a blow for the moral safety of decent people everywhere, saying: "I think Tesco have done the right thing by removing it from sale so quickly and it's good to see they react to feedback from customers." Quite what he thought he was going to get when he bought a film that proclaimed to be "bloody, violent and creepy as hell" and "the sickest film since Rosemary's Baby" is beside the point. Needless to say, judging by the below the line comments here and on the Daily Mail, which picked up on the story too, here, demand for the film could well soar.
Another big week in the digital world as first Wuaki announced a major deal that had been inked with Lionsgate and then Sky unveiled the latest addition to its offering. Wuaki first and the company has signed on the dotted line with Lionsgate in a deal which will see "hundreds of hours" of films being made available via its on-demand streaming offering. Titles on offer include The Hunger games: Catching Fire, The Hurt Locker, the Saw and Expendables franchises and the likes of Pulp Fiction and Dirty Dancing. Commenting on the deal, Lionsgate's senior sales controller for digital Joanna Knight said: "We are delighted to become part of Wuaki.tv's UK transactional service and we look forward to growing our partnership with them, starting with the release of Hunger Games: Catching Fire which is available from March 17." Wuaki.tv ceo Jacinto Roca said: "Lionsgate UK is well known in the UK and internationally for producing some fantastic movies and TV series. We want to provide Wuaki.tv users with the best selection of movies and TV series available anywhere in the world, rather than a long list of titles they have never heard of. The partnership with Lionsgate UK is an ideal addition to our extensive catalogue, adding some great titles and classic movies."
---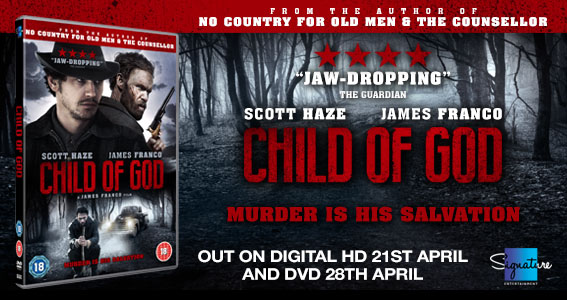 ---
Meanwhile Sky, or rather its BSkyB parent is launching a new download to own service, allowing consumers to buy and keep films, which will run as part of its existing rental service, Sky Store. Perhaps the most telling element of the announcement was the candid way that BSkyB's chief financial officer Andrew Griffith admitted it was going after a slice of our business. "Having made a strong start in rentals, we think we can go one step further and actually start offering customers the opportunity to purchase movies from us and keep them forever. We think we are extremely well positioned to enter the market and take share. [It will] have all the flexibility and the convenience of a digital store but all delivered to your TV set with instant access through the touch of a button the Sky remote. It's a big market to go after. If you are going to target a big chunk of a £1.4bn [DVD] market place, then we'd expect it to be a material opportunity."
Also on the digital front, albeit a much more illegal side of the business, the most talked about service of the week was Popcorn Time, which could prove to be the killer app, or service, that many fear, combining illegal downloads with the kind of easy-to-use interface that has proved popular for legitimate services – its most used comparison is with Netflix. After it was closed down recently, its developers have now posted it on a code-sharing site, which means it may be adapted and further developed. FACT and others are closely monitoring the situation, the organisation's Eddy Leviten said: "We do see new attempts to distribute and provide access to pirated films and TV programmes. Apps are one area we have been looking at for a while and have had some success getting them removed from app stores. By removing the content we can also ensure that the apps don't take you anywhere and we continue to target the key online streaming, hosting and torrent sites."
---
---
"We had many consumer requests for movies over the years, and Blockbuster's closing caused us to take another look. It's also a very easy idea for us to test. We thought that there would be demand for both [DVD and Blu-ray. In fact, our subscribers are adding both to their queues. [The future] depends on how consumers respond to this introductory assortment. We haven't ruled anything out at this point. The great thing about testing is that we can make decisions with actual data instead of suppositions."
Dave Hodess, ceo of by-mail gaming subscription service GameFly, which, following Blockbuster's demise in the US, is adding DVD and Blu-rays to its offering, giving Netflix a rival…
With a touch over £2 million taken in its opening weekend, the Aaron Paul starrer Need For Speed was the weekend's top earner at UK cinemas. Kudos too to Fox, as The Grand Budapest Hotel becomes Wes Anderson's highest grossing live action film (bested only by his animated family tale The Fantastic Mr Fox) and has now earned more than £4 million. Also passing a landmark: The Lego Movie, which eased past the £30 million mark. The only other new entry was Under The Skin, which took, an impressive screen average on its way to £239,000.
Oh, go on then – there was no Star Wars update last week, so we'll give you one this time around. And perhaps the most intriguing element of the latest news from the Star Wars camp came from Disney supremo Bob Iger making an announcement at a shareholder]'s conference, rather than the more traditional route. Iger revealed that the newest film, aka Episode VII, would be set some 30 years after the final instalment (chronologically speaking) of the first six films, Return Of The Jedi. No official news on casting from the executive, but he did say that R2D2 was scheduled to return to the franchise. Elsewhere in the Star Wars universe, well, the official website, it was announced that the films would feature "a trio of new young leads along with some very familiar faces". More on this next week and every week up until December 2015 as part of some drip feeding news exercise which is turning into something more akin to Chinese water torture.
Big sequel news of the week: Pixar is developing The Incredibles 2 for Disney (another Iger announcement), with Brad Bird, one of the biggest names in animation, at the helm. He'll start working on it after he's finished a live action outing, Tomorrowland, starring George Clooney. Cars 3 is also on the way…
OK, here's some non-Star Wars, non-comic book, non-franchise news, and the one that set tongues, or rather keyboards, wagging in the online world, is the news that Sofia Coppola is to direct a live action version of Hans Christian Anderson's The Little Mermaid for the combined forces of Universal and Working Title. No doubt, Ariel will end up as some poor little misunderstood rich girl…
Peanuts. For the Angry Birds generation…
Lot of love for this stop-motion animation…
Godzilla trailer, looking better and better
Spider-Man. Arguably the most trailered film ever…
Big theatrical release due from Signature…
To subscribe to The Raygun newsletter, please email
info@theraygun.co.uk
with subscribe in the subject matter
To unsubscribe, email
info@theraygun.co.uk
with unsubscribe in the subject
For editorial or advertising queries, contact
tim@theraygun.co.uk