15 Years of Story Love!
Dear Friend of PST, We've missed you over the Summer and we hope that you can join us on October 5th for the launch of our 15th season! We're delighted to be returning to

The Old Church

with a whole new line-up of real, true stories told face to face, eye to eye, and heart to heart.
Our live storytelling shows create a sense of community - an extraordinarily rare experience in this digital age.


Workshops

Most of our Fall workshops have filled up but there is a a spot or two left in our one day workshop Storytelling Bootcamp that happens on

Sunday, October 7

. Lunch provided. Join us! Interested in other workshop offerings? Please visit our

website

, send us a

message

, or give us a

call

.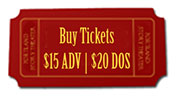 Friday, November 2nd marks our fourth Immigrant & Refugee storytelling event
.
This time we are partnering with

The Immigrant Story

. Support this important work. We believe that listening is a form of love. Come listen to the real, true stories of our Portland neighbors who started life in Venezula, India, Mexico, Iraq, Nigeria, and Yemen.

Lawrence Howard's Armchair Adventure Series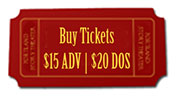 The story that launched the Armchair Adventure Series, Shackleton's Antarctic Nightmare, returns! This year, we're collaborating with

Wetdog Studios

to create an immersive visual experience to compliment Lawrence Howard's
epic storytelling.


Kiss & Tell

Tonight's Special
We're very excited to be returning this season to The Old Church with our amazing house band, Tonight's Special. They are led by Aaron Mattison on sax along with Roger Paulson on piano, Laurent Nickel on bass, Alan Dragon on percussion and Bryant Byers on trombone. Be sure and come to Social Hour when the doors open at 7 pm to hear some beautiful jazz. Enjoy. Have a drink. Settle in and stay for the stories that start at 8 pm.
Portland Story Theater is generously supported by The McIvor Family Charitable Fund; Tonkon Torp; Diane Ponti and Ward Greene of SAGE (Senior Advocates for Generational Equity); Polk Family Charitable Fund; Dana and Steve Dennis; members of the Portland Story Theater Board, Founders' Circle, and Narrative Network, and many other individual supporters, as well as by the Oregon Community Foundation; The Collins Foundation; James F. and Marion L. Miller Foundation; Meyer Memorial Trust; The Kinsman Foundation; The Autzen Foundation; NW Natural Gas; and The Oregon Cultural Trust. Thank you!