BROADCHURCH: STILL MAKING A KILLING
THE HALO EFFECT…
…BODES WELL FOR ANCHOR BAY
JUST THE TICKET…
LOOKING AT DESIGNS LIKE A HAWKE
SIGNATURE SIGNS MORE TITLES
WUAKI'S FILM CLUB DEAL
ICON'S YEARS DEAL LOOKS TO THE FUTURE
CURZON'S LONG TALE
HECK OF A GOOD RELEASE
UNIVERSAL SHELLS OUT FOR TORTOISE
ARROW'S CHILLING STUNT
RETAILERS BEWARE: FINES CEILING REMOVED
WRESTLING PIRATE SUBMITS…
…AS FREMANTLE PREPARES FOR BIGGEST WWE RELEASE
---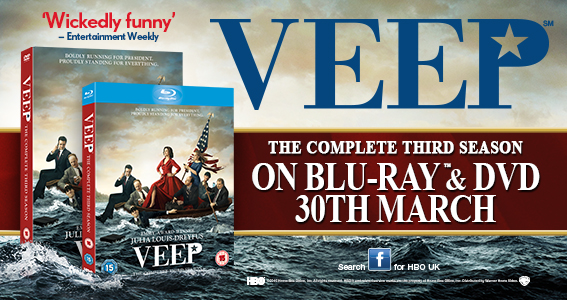 ---
If you can't read this newsletter or see the ads, pl
ease click
here
It Was A Good Week For...
The Hunger Games, Broadchurch and more…
It Was A Bad Week For…
Illegal uploader of wrestling programming arrested, sending out a strong message…
In stores and online this week it's been all about The Hunger Games, as the public's appetite for the franchise is showing no signs of diminishing. With some 200,000 units sold in the first three days on sale, Mockingjay Part 1 is likely to repeat the 415,000 units sold by its predecessor Catching Fire. And as Official Charts Company's Martin Talbot noted: "It is on course to become the fastest selling video of the year, ahead of Game Of Thrones and Fury."
As well as one of the biggest film releases of the year thus far, Monday March saw one of the biggest TV releases of the year thus far, the second series of homegrown telly tec thriller Broadchurch. The series has, on the back of strong viewing figures and word of mouth, as well as some strong PR (star Jodie Whittaker was on BBC Radio 2 this week, as Jonathan Ross returned to the airwaves filling in for Steve Wright, co-star Joe Sims will be on Sky's Soccer AM this weekend too), got off to a strong start, selling more than 7,500 units in its first few days on sale under RLJ's Acorn banner. Its impressive start follows the stellar sales of the first outing, which has been performing strongly well into 2015 too. The company's Stuart Shaw said: "Broadchurch 2 launched on Monday with phenomenal support from our retail partners for which we are very grateful. Aim Publicity worked miracles as we managed to stretch the PR out well beyond the end of the broadcast with some significant TV exposure including Jodie Whittaker on This Morning and Sunday Brunch and Joe Sims on Lorraine. So far sold we have sold over 7,500 units. We're all hotly anticipating Broadchurch Series Three while trying to guess what the plot lines could be. Watch this space, the phenomenon continues."
It's been a bright start to a new era for Anchor Bay, after the independent's recent move to split from its US parent following a management buyout. For the company's Halo: Nightfall has bucked the normal franchise trend and outsold its predecessor, as the company's Charles Fotheringham explained. "Fantastic support from our retail partners combined with a highly targeted marketing campaign has helped us achieve a terrific result on Halo: Nightfall," he said. "Nightfall is on track to top Halo: Forward Unto Dawn's week one performance by some 50 per cent, highlighting the growing appeal of this franchise for home entertainment. With a lot going on in the Halo universe this year, not least the release of the next game - Halo 5 this Q4 and Steven Spielberg's long awaited TV series rumoured to be landing this year, we're set to enjoy healthy sales throughout 2015."
That success also augurs well for the new incarnation of Anchor Bay, with a busy slate, combining acquisitions and now its own productions too. As Charles Fotheringham continued: "Halo Nightfall's performance bears well for our slate going into Q2. We kick off the quarter with revenge thriller Road to Paloma starring Game of Thrones' Jason Momoa - soon to be Aquaman. Campaign support will include a heavyweight PR focus with a host of interviews and features with Jason including Shortlist, Empire and The Big Issue for the release on April 6. The second instalment of the critically acclaimed Black Sails also lands in April as does Zulu with Orlando Bloom and Forest Whitaker. With our plans going forward including the production of our own content, it's an exciting time to be at Anchor Bay – June sees the release of action thriller Age of Kill starring Martin Kemp, Phil Davis, Nick Moran and Dexter Fletcher and in May we have World War Dead: Rise of the Fallen."
---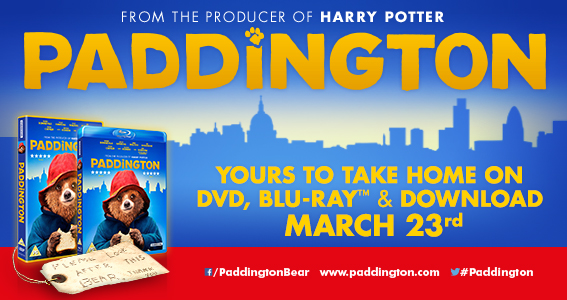 ---
It's been a big week for stories from Signature, with a trio of wildly differing items from the thriving independent. We'll start with a groundbreaking marketing idea from the company and promotional partners, which should further cement its reputation as one of the leading proponents of shortened theatrical windows, premium vod and more. For Signature has teamed up with Empire Cinemas and Wuaki.tv to launch the SuperTicket. This will offer consumers not just a ticket to a film at Empire Cinemas, but also an instant digital pre-order which they can later redeem with Wuaki.tv. It's already a proven concept in the US, and now Signature is launching the SuperTicket as a trial for its April 3 release Kidnapping Freddy Heineken. Commenting on the concept, Signature's Kaz Mills said: "Since its inception, Signature has been at the forefront of new release models that increasingly reflect the diverse way in which consumers are seeking out and watching their entertainment – offering great value and flexibility along the way. We are thrilled to be working with Empire Cinemas and Wuaki.tv to bring the SuperTicket to the UK and we're enormously excited to be doing so with a film that's as thrilling and entertaining as Kidnapping Freddy Heineken." Empire Cinemas marketing director Jon Nutton added: "Empire Cinemas is proud to be the first UK exhibitor to partner with a distributor to offer a SuperTicket into the UK market place. The SuperTicket offers cinema-goers more – entry to their local Empire Cinema along with the ability to download the title when available from Wuaki.tv. Now the movie going experience doesn't have to end when you leave the cinema." Wuaki's Simon Homent said: "
We are very excited and proud to be launching the first ever SuperTicket initiative in the UK with Signature and Empire Cinemas. Wuaki.tv has a tradition of being innovative and looking to change the rules of how film lovers can enjoy top quality content, and this is a perfect example of this spirit."
Kidnapping Freddy Heineken is part of an exciting slate from Signature, which we touched upon briefly on last week's newsletter (keep an eye for the rather wonderful Bad Land: Road To Fury, which we watched this week). Another title, which has already proved its worth as a premium vod and theatrical release is Predestination, which will arrive on April 6 on DVD and Blu-ray. And to mark the event, Signature and partner Empire magazine have enlisted the help of Ethan Hawke. The star of the film will be judging a competition to create the design for the Steelbook edition of the film. You can see some of the designs here, with Hawke selecting the winner after the competition closes on March 27. Commenting on the competition, Kaz Mills said: "'We are hugely excited to have enlisted the help of the mighty Ethan Hawke, who has agreed to select our Steelbook competition winner, which we are hosting in conjunction with Empire Online. Entries are rolling in and we can't wait to see the creativity of the film-loving audience forever immortalised in steel. Already pre-orders are rolling in thick and fast on this very special edition, and we look forward to announcing the winning design in early April."
Our third and final story from Signature has seen the company adding to its ever-growing roster, unveiling a raft of new titles signed for release in the coming months at recent film markets. It also signals the company's intent, with bigger names and bigger titles joining its burgeoning catalogue. There's Keanu Reeves with Mira Sorvino in supernatural thriller Daughter Of God; Jonathan Rhys Meyers in espionage thriller Damascus Cover, co-starring John Hurt; The Trust, a violent crime outing that pairs Nicolas Cage, rapidly becoming a Signature favourite, and Elijah Wood; Momentum, starring Morgan Freeman, Olga Kurylenko and James Purefoy; Charles Dance in the epic naval battle tale Admiral (think Master And Commander) and cutting edge LFF hit comedy Dear White People. Commenting on the acquisitions, Signature md Marc Goldberg said: "We are very proud and extremely excited to have these films on our slate for 2015. They cross a diverse range of topics, some of them very current, and we are keen to hear the reactions from UK audiences. Daughter Of God stars international superstar Keanu Reeves, and introduces Cuban newcomer Ana De Armas to UK moviegoers. Damascus Cover stars Jonathan Rhys Meyers and is based in a world of espionage, a topic that is currently very high on the media agenda. The Trust is an action thriller which teams up two Hollywood heavyweights in Nicolas Cage and Elijah Wood. Adding these films to our existing slate for 2015 and 2016 now means we are set for another really strong year, and we look forward to bringing these films to film fans across the UK."
---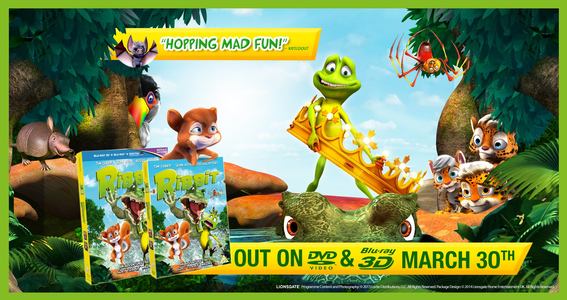 ---
Back to Wuaki.tv and
Orange Wednesdays are dead. Long live the EE Film Club. And it's a vod streaming option too. After the demise of the former promotion, the mobile phone giant has announced its new digital promotion offering all its customers, taking in EE, Orange and T-Mobile as well as broadband users, the chance to get one rental a week for £1 through Wuaki.tv. It comes after extensive research from EE, which suggests that a third of all adults in the UK have downloaded or streamed a film in the last week, more than half download or stream every month. Customers need to text the word "film" to receive a promotional code to be downloaded between Monday and Wednesday. Commenting on the promotion, Pippa Dunn at EE said: "
More people than ever before are downloading and streaming movies so they can watch at home or on the go. With 1 in 3 UK adults enjoying digital entertainment every week - and this number is only going to grow - our viewing habits are clearly evolving. This reaffirms our commitment to put customers first as we deliver a series of new offers in 2015. The new weekly £1 film offer launches in the coming weeks and is set to be a box office hit with our customers." Wuaki.tv's Vincent Petersen added: "Wuaki.tv launched in the UK less than two years ago and we have already seen phenomenal growth in our customer base as mobile device streaming soars. We know that almost a third of our customers already stream their movies to mobile and tablet devices highlighting that EE and Wuaki.tv are perfect partners."

Meanwhile, that old Orange Wednesday promotion is being replaced by those lovable/incredibly annoying meerkats (delete as applicable). Membership to the two for one scheme is available to anyone who buys insurance or similar services from comparethemarket.com…


It's been an interesting week for announcements, especially in the premium vod and limited theatrical space, with canny and innovative distributors continuing to look at new routes to market and to innovate with windows. Step forward Icon, which unveiled the strategy for its Anna Kendrick and Jeremy Jordan musical The Last Five Years, following half a decade in a relationship. The film will have an exclusive two week theatrical run at the Empire, Leicester Square, in the heart of London, arriving on vod on May 1 and DVD on May 4. Commenting on the release, Icon's Ian Dawson said: "
We are always open to fresh approaches to connecting our films to the right audience. The Last Five Years has Anna Kendrick, great reviews (four stars in The Guardian) and a hit score for a built-in musical audience offering us the ideal film to launch in the heart of London's theatreland at the Empire Leicester Square.
This, and the awareness built up with musical fans across the UK, should provide the perfect launchpad for the home entertainment releases two weeks later as the buzz around [another Kendrick musical outing] Perfect Pitch 2 reaches a crescendo.
If the initial West End run works we will continue to add screens beyond the two weeks with requests already coming in from cinemas up and down the UK and Ireland." You can see the trailer, which has been viewed a whopping 1.5 million times, below… Incidentally, keep an eye out too for another May Icon release, New Zealand film The Dead Lands, on theatrical and vod on May 29 and on DVD on June 1.


More too, this time from Curzon and its Curzon Home Cinema vod service. Its new, all-singing, all-dancing site will be featuring the "darkly comic" Wild Tales from Friday March 27, a day and date release with its theatrical bow. Commenting on the release, Phil Mordecai, director of Curzon Home Cinema, said: "It's an exciting time at Curzon Home Cinema. Our recently updated site goes from strength to strength and we will shortly release updates to our apps which will once again improve user experiences. As well as looking forward to launching the service on more platforms in the next few months, we will continue to provide our renowned curated selection of amazing award-winning films released Day and Date in cinemas and Curzon Home Cinema. The next of these will be the critically acclaimed riotous black comedy, Wild Tales, released on March 27."
Another week, another short window, theatrical platform release ahead of a home entertainment bow, this time with Universal's wonderfully named Cobain: Montage Of Heck. The documentary looking at the life of the doomed Nirvana singer arrives at cinemas on April 10, working its way through to a DVD and Blu-ray debut on April 27. It's a route that's proved successful for previous Universal acquisitions such as last year's Northern Soul. Commenting on the release, the studio's Mike Hewitt said: "Authentic, visceral and unflinching, Cobain: Montage of Heck is undoubtedly one of the greatest rock docs ever made, bringing the audience as close to the generation-defining icon as it's possible to get. Executive-produced by Kurt's daughter, Frances Bean Cobain, and directed by acclaimed filmmaker Brett Morgen, we are honoured to be releasing the film, via Munro Films, in over 80 cinemas nationwide on April 10 for a two-week window through Picturehouse, Curzon, Everyman, Showcase and all key indie cinemas. Featuring never-before-seen home movies, artwork, written words and music from Kurt Cobain's personal archive, we are supporting this multi-platform release (Digital HD follows on April 24 with DVD and Blu-ray on April 27) with strong media support across print, digital and radio and a heavyweight PR campaign. Quite simply a must-see for all fans of the man and his music."
Sticking with Universal and an interesting invitation arrives in our Inbox, inviting us to celebrate the launch of the studio's Roald Dahl adaptation Esio Trot, one of the hits of the Christmas TV schedule. It's taking place at the museum dedicated to the author and is part of an impressive campaign for the March 30 title. Commenting on the release, Universal senior product manager Claudia Symons said: "Starring Academy Award Winners Dustin Hoffman and Judi Dench and from Richard Curtis (Notting Hill, Love Actually, Four Weddings and a Funeral) and Paul Mayhew-Archer (Mrs Brown's Boys, The Vicar of Dibley) comes an uplifting adaptation of Roald Dahl's classic tale of true love and tortoises. Roald Dahl's: Esio Trot was the crown in BBC One's Christmas programming, achieving widespread five-star reviews on broadcast. Touching and funny with stellar performances from Dustin Hoffman and Judi Dench, supported by James Corden, Esio Trot is a vibrant, funny and uplifting love story that will warm the hearts of people of all ages . Released on March 30 on DVD and digital download we're supporting with a print campaign and a heavyweight PR campaign including talent interviews and a partnership with the Roald Dahl Museum where we are hosting a fun filled Easter extravaganza on release day including a screening, tortoise hunt and craft activities."
Arrow Films has been hard at work on what looks set to become the biggest release in its history with The Voices, the blacker than black comedy starring Ryan Reynolds, Gemma Arterton and Anna Kendrick. Among its wealthy of activity, both above and below the line, has been this cracking stunt at Stratford's Westfield centre – see it
here
. It ties in neatly with the film's severed-head-in-a-fridge plot and artwork and surprised a few punters. Commenting on the stunt and release, Arrow's Jon Sadler said: "There is always an element of risk involved with stunts but we felt that the idea was truly engaging and worked both at an experiential level and as a subsequent viral video and as general social content. We were very happy with the execution." The film opens at cinemas on March 20, ahead of DVD and Blu-ray later this year.
Retailers beware. For the Legal Aid, Sentencing and Punishment of Offenders Act from 2012 is finally being enforced after a lengthy consultation and discussion period. The Ministry of Justice introduced bill has effectively removed the ceiling of £5,000 set for retailers who sell under-age product to children. The removal of the upper limit leaves anyone selling, say, 18-rated DVD or Blu-ray releases to teenagers under that age, subject to unlimited fines. Tony Allen from the Under Age Sales consultancy said: "Retailers should be extra-vigilant. Magistrates will use this new legislation."
Officers from the specialist anti-piracy unit at City of London police, aka the Police Intellectual Property Crime Unit, PIPCU, this week swooped on an address in Coalville, Leicestershire, arresting a 55-year-old man suspected of uploading scores of wrestling and grappling videos illegally online. The content – some 3.2 terabytes, or 3,000 hours of video – was WWE and UFC material and had been downloaded more than 2 million times. PIPCU head Danny Medlycott said: "Today's operation serves as a clear warning to anyone thinking of uploading copyrighted material to pirate sites. This is not a victimless crime as copyright infringement is costing our creative industries hundreds of millions of pounds."Our team is dedicated to combating criminals ripping off other's intellectual property and so those who are thinking of taking this path should think twice, as it might result in a knock on the door from our officers." WWE senior vp Jim Langham said: "WWE is extremely thankful for PIPCU's attention to this matter. WWE provides many options for our fans to watch our content lawfully – on television, pay-per-view, and digitally via YouTube and the WWE Network. We will continue to protect our intellectual property aggressively and combat piracy in any form." And UFC chief legal officer Kirk Hendrick added: "The UFC organisation hopes this investigation and arrest by PIPCU will result in a significant decrease in the illegal online distribution of our intellectual property and broadcasts. We take online piracy very seriously and will continue to work with law enforcement officials around the world to prevent illegal sharing of UFC content."
The raid came as the WWE enters its busy season, with the annual Wrestlemania event, the biggest on the wrestling calendar, is taking place next weekend in San Jose, California, with the DVD and Blu-ray release to follow in the summer. We spoke to Ken Law, who looks after WWE for Fremantle, about piracy and on to Wrestlemania. He said: "It's always satisfying when a pirate is caught, especially one as prolific as this individual. We can't accurately calculate the effect illegal downloading has on sales, it's unquantifiable and you could drive yourself crazy thinking and worrying about it. All we can do is work with WWE and the relevant authorities in identifying and stopping the perpetrators and concentrate in giving the legions of true WWE fans who legitimately buy our DVD, Blu-ray and downloads, the best possible home entertainment experience. They will certainly get that on the June 1 when WrestleMania 31 hits the shelves. The event takes place in San Jose on Sunday March 29 and we can't wait to release the fully loaded three-disc DVD and two-disc Blu-Ray sets and something special for digital download."
---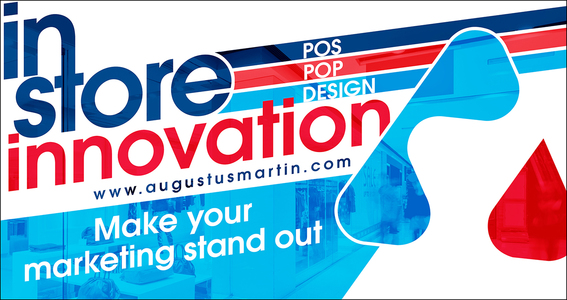 ---
"Piracy is really the problem around the world. The VPN scenario is someone who wants to pay and can't quite pay. The basic solution is for Netflix to get global and have its content be the same all around the world so there's no incentive to [use a VPN]. Then we can work on the more important part which is piracy. The key thing about piracy is that some fraction of it is because [users] couldn't get the content. That part we can fix. Some part of piracy however is because they just don't want to pay. That's a harder part. As an industry, we need to fix global content."
Netflix's Reed Hastings, ahead of the Australian launch
AT THE MOVIES
More of the same from The Second Best Exotic Marigold Hotel, which spent another week at the top. Run All Night took more than £800,000 in its opening frame, Suite Francaise had an opening frame of more than £500,000.
Strangest news of the week comes from Joseph Gordon-Levitt, the actor most fanboys want to b best pals with, who has this week announced that he is set to produce and star in a big screen version of Fraggle Rock, the classic Jim Henson series looking at a bunch of cave dwelling creatures… The Henson adaptation has been in the pipeline for almost a decade.
Meanwhile, in this week's sequel news, Kevin Smith has revealed he's currently penning a follow-up to one of his early, funny films (that cheap shot copyright Woody Allen), Mallrats. No date set yet. And reboot/remake news of the week comes from Sony, which is developing a new take on chopper-gone-mad flick Blue Thunder.
Oh, hang one, there's a bigger reboot than that on the horizon and one that's been making far more headlines this week. For Scarface, itself a film that's been made not once, but twice, is returning to the big screen. Universal has given a green light to a new, California-set version of the rags to riches take. Jonathan Herman, who write NWA biopic Straight Outta Compton, and is already working on a new take on The Birds, will pen the script…
TWEET OF THE WEEK
Follow us on
www.twitter/theraygun
…
TRAILERS OF THE WEEK
Here's that trailer for The Last Five Years…
https://youtu.be/9FKjLJZdycI
The latest Avengers, with loads of new bits…
https://youtu.be/0WM915QsOyI
Thunderbirds Are Go, looking outstanding…
https://youtu.be/6y2hFqgtjLk
Pixels looks a a heck of a lot of fun…
https://youtu.be/XAHprLW48no
Third instalment in the Insidious franchise…
https://youtu.be/EtSJfdbNnYY
A Statham-less Transporter returns…
https://youtu.be/PXmD19clAY4
A dog. Soldiers. A winning combination.
https://youtu.be/6EPPMCwD5bw
To subscribe to The Raygun newsletter, please email info@theraygun.co.uk
with subscribe in the subject matter
To unsubscribe, email info@theraygun.co.uk with unsubscribe in the subject
For editorial or advertising queries, contact tim@theraygun.co.uk