This Week at the Richmond Memorial Library                                                   September 11, 2023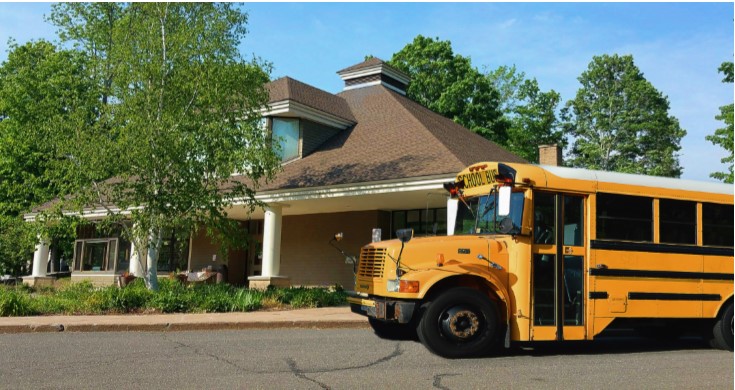 Library Card Sign Up Month

Did you know that September is National Library Card Sign-Up Month? Beginning Friday, September 1 and running through the entire month of September, anyone who shows us their Richmond Memorial Library card can pick up a sweet treat at the circulation desk. We have a variety of goodies available but there is a limit of one treat per card per visit.

Don't have a card? We encourage all library users to have their own card and are happy to help you get a library card any time you're in the library. For families that are hesitant to have multiple library cards, our system allows us to link all of your cards together. This lets one person (like a parent) have access to all the items checked out at once (easy for renewing or just checking to see what your family has checked out).  


Have You Read These Books?

My First Library Card Photo Frame

Is your child getting his/her first library card? Celebrate the occasion by taking his/her picture using our new My First Library Card photo frame! Just remind staff at the desk and we'll bring our new photo prop out!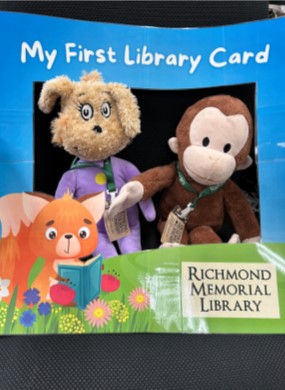 Reading Rainbow at Marlborough Day

Did you stop by our tables at Marlborugh Day and fill out a slip with your guess as to how many Froot Loops we used to create our Reading Rainbow? We know a lot of you were curious about the exact number so we wanted to share that it was 1,371! Congratulations to the two winners who each received a $15 gift card to Dairy Queen.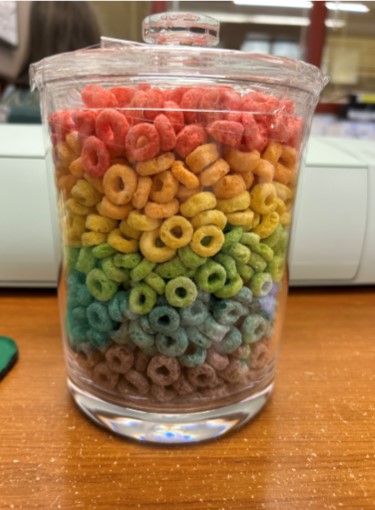 Puzzle and Board Game Donations Needed

The Friends of the Richmond Memorial Library are now collecting new and gently used puzzles and board games for an upcoming fundraiser in September. We ask that only items that have all of their pieces be donated. Items should be dropped off at the circulation desk during open hours (please do not put in our book drop). Thank you!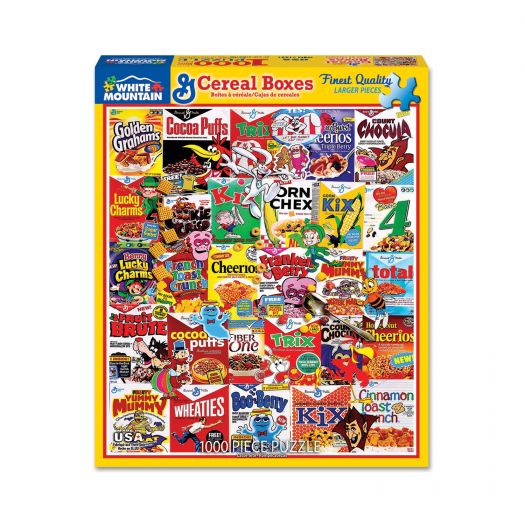 The library's Morning Book Club will be meeting Thursday, September 14, from 10-11am. The group has chosen to read In the Unlikely Event by Judy Blume. Copies of the book are available at the circulation desk. New members are always welcome. Registration is not required.
Outdoor Fun with Yard Games

Did you know that the Richmond Memorial Library has a very good collection of yard games that can be borrowed for one week at a time? It is true that the games are extremely popular, but we do have two sets of a couple of the favorites, including Giant Jenga and Giant Connect Four. If the game you want is not available, try another one. You may discover a new favorite!
We've noticed that a couple of our games are starting to show signs of how often they are used. If something doesn't appear to be right, please let us know. We'd prefer to replace pieces than an entire game whenever possible.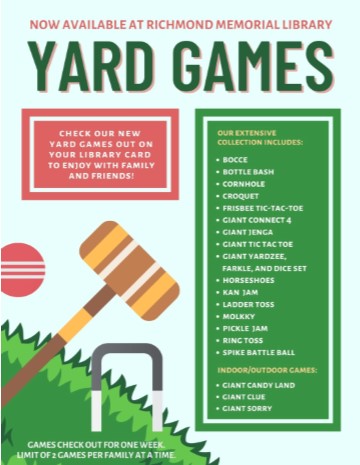 Did you know that the Richmond Memorial Library has a Seed Library? A Constellation Community Champions Grant helped us get the Seed Library started last year and seed donations have helped us to continue to make free seeds available to our community. We are continually adding new seeds, most recently Brussels sprouts, red cored chantenay carrots, coreopsis flowers, eggplant, and an assortment of peppers and tomatoes. There is always an assortment of flowers, herbs, fruits, and vegetables. The Seed Library is open any time the library is open and we welcome people of all ages to check it out!
Some of the latest seeds we've added include: Alyssum Royal Carpet, Bells of Ireland, California Poppy (mixed colors), Hollyhock, Hot Salsa Blend Peppers, and Monarda Fistulosa. We are constantly adding seeds all season long so please check back if we don't have something you're interested in on your first visit!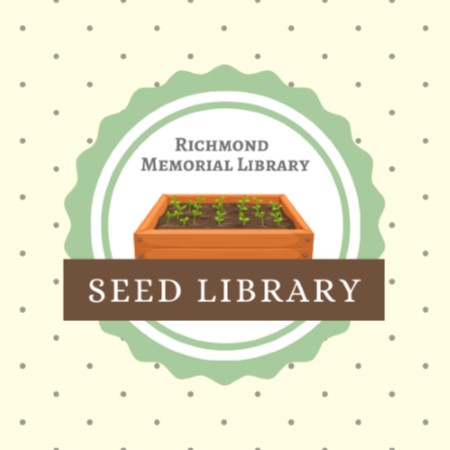 Short Books for Long Days
Have you checked out our newest book group yet? Short Books for Long Days has been meeting monthly since May on a Monday evening from 7-8 pm outside of the library (but is brought indoors when and if weather necessitates). The next meeting will be Monday, September 24, and the book that will be discussed is
Jane Austen's
Persuasion.
September was scheduled to be the last meeting date for the book group, but we're considering continuing with it. If you're interested in a book group that reads short books, let us know!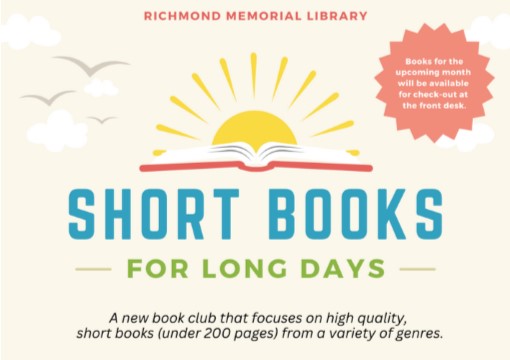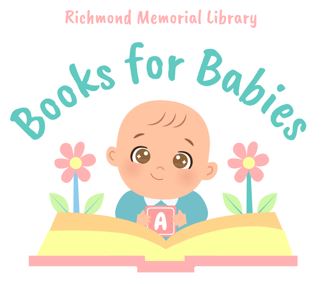 The Richmond Memorial Library has launched a new Books for Babies initiative to promote early literacy and learning while introducing library services to families in town. Marlborough families with children ages birth up to twelve months of age are invited to stop into the library to pick up a Books for Babies Box and register for your baby's first library card. Each Books for Babies Box includes two board books, a set of My First Touch and Feel Picture Flash Cards, early literacy and learning pamphlets and bookmarks, information about library programs for babies and toddlers, and supplies to get your child enrolled in our 1,000 Books Before Kindergarten program in addition to your child's first library card. Advance registration is required and can be done by filling out the following form:  https://forms.gle/QcLeJkNijHpkGFca9. This Books for Baby initiative has been funded by a Constellation Community Champions Grant.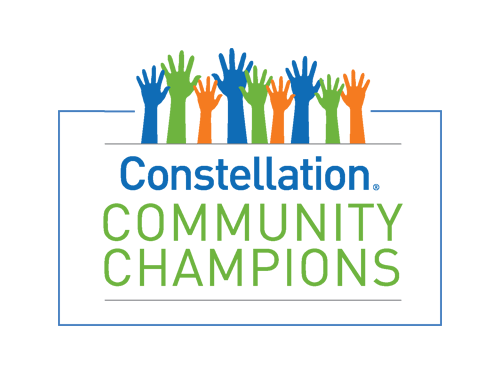 Richmond Memorial Library Goes Fine Free
We have some EXCITING news to share!

The Richmond Memorial Library has become the 119th public library in Connecticut to go Fine Free!




What does this mean? Effective Tuesday, January 3, we have eliminated late fines on Richmond Memorial Library materials returned past their due date. All previous overdue fines on Richmond Memorial Library materials have been erased. Library materials must still be returned or library patrons will be charged for their replacement when the items are 3 weeks late (as they were under our previous policy). Library users continue to be responsible for any damage to materials they may cause.

Why did our library board make this decision?
Studies have shown that overdue fines are actually a major barrier to large numbers of people, including children, low-income individuals, and seniors on fixed incomes. Oftentimes, when overdue fines accumulate on someone's card, they simply stop using the library altogether. As a community organization with the mission "to serve the Marlborough community's evolving personal, educational, and cultural needs," that is the exact opposite of what we want. We want all members of the community to use the library equally.
And we are not alone. Libraries across the state and country are going "fine-free" to remain useful and relevant, foster equity, and promote easy access to lifelong learning for all

.
Fine free libraries are a trend across the state and the country. Libraries that have adopted fine free policies have found that the number of community members with library cards increased, the borrowing of materials increased, more items were actually returned, and more staff time is spent helping patrons.
We want our interactions with you, our patrons, to be pleasant and productive. Rather than "nickel and diming" you at the checkout desk, we would prefer to spend that time recommending great new reads, planning events, and opening a world of possibilities for our community.
Our community is stronger and healthier when all people have access to the programs, services, and materials they need to pursue their educational, career, family, and life goals, regardless of their ability to pay for them.


Additional information about our Fine Free policy can be found on our website.

For those of you who consider fines a contribution to library services, please know that staff are always happy to accept donations at the desk. The library does rely on community donations and fundraising to help us bring fun, new programs and materials to our community. It is through donations we have received and money we have earned through fundraising efforts that we have been able to add yard games, sensory bins, nature explorer backpacks, early learning backpacks, white noise machines, Wonderbooks, and so much more to our circulating collection.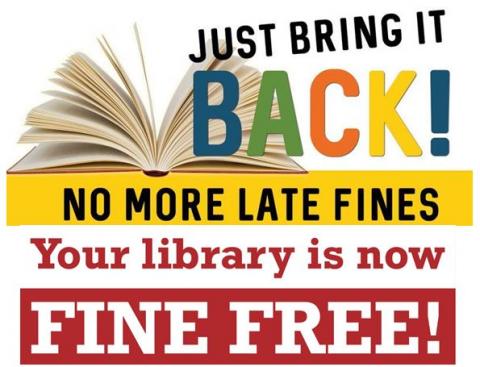 Help Your Child Get Excited About Having A Library Card With These Picture Books
Babytime Series Returns This Week
Our popular Babytime series returns this Friday, September 15! Given the popularity of this program, we will hold two sessions on Friday mornings, one at 10 am and the other at 11 am. Babies birth through 24 months and their caregivers can join Ms. Nessa for a baby-centered storytime with songs, rhymes, lap bounces, and a story. In the event of inclement weather, the program will be held in the library's upstairs meeting room.*** Registration is highly recommended and will be required when the group meets upstairs due to room capacity requirements. Registration can be done online or by calling 860-295-6210.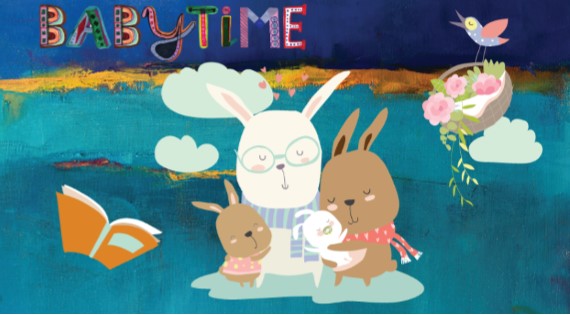 Children ages 24-36 months and their parents or caregivers can join Ms. Nancy for a storytime and craft program designed specifically for two-year-olds. There are two sessions of this program, with the dates for Session I including: September 12, 19, and 26 and October 3, 10, and 17. Session 2 includes the following dates: October 31, November 7, 14, 21, and 28, and December 5. Storytime for Twos meets at 10 am in the Storytime Room. Advance registration is required and can be done online or by calling 860-295-6210.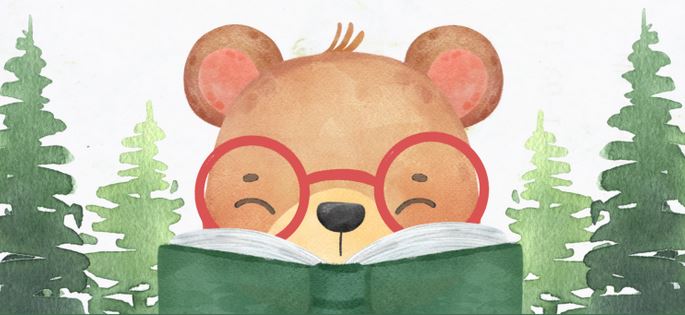 Fall Storytime with Miss Nancy
Children ages 3-5 years old are welcome to attend Miss Nancy's Fall Storytime. Session 1 meets on the following Thursdays: September 14, 21, and 28 and October 5, 12, and 19. Session 2 meets on the following Thursdays: November 2, 9, 16, and 30 (no class on November 23) and December 7 and 14. Both sessions begin at 10 am. Registration is required and can be done online or by calling 860-295-6210.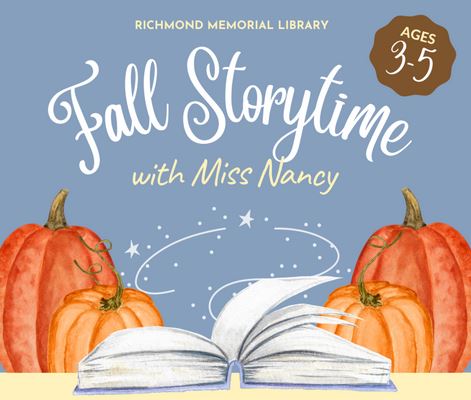 Unattended Children Policy
We wanted to take a minute and remind families of our Unattended Children Policy. Per our Statement of Library Policy (which can be found on our website):
Children Left Unattended
Children under the age of 12 should not be left unattended in the Library. In the event a minor (under age 18) is left at closing, the police may be notified. (Minor definition, Connecticut State Statutes, Section 1 –1d.)

Parents or caregivers who bring children to Story Time or other Library programs are expected not to leave the building. In the case of an accident or emergency, their presence is needed. Parents or caregivers are responsible for their children's behavior while in the Library.
Not only is this our policy, but it is STATE LAW (please see Connecticut State Statute
53-21a)
that children under the age of 12 cannot be in the library by themselves. Library staff cannot act in loco parentis the way that school staff do.
We understand there may be confusion with our after school programming. On the days of special programs that immediately follow the school day, library staff can pick children up at Marlborough Elementary School with a signed permission slip. These programs require strict registration where staff have important information like the contact information for parents/caregivers and food allergies. Parents/caregivers are then expected to meet staff at the library within a reasonable amount of time following the start of the program.
Thank you for your cooperation and understanding.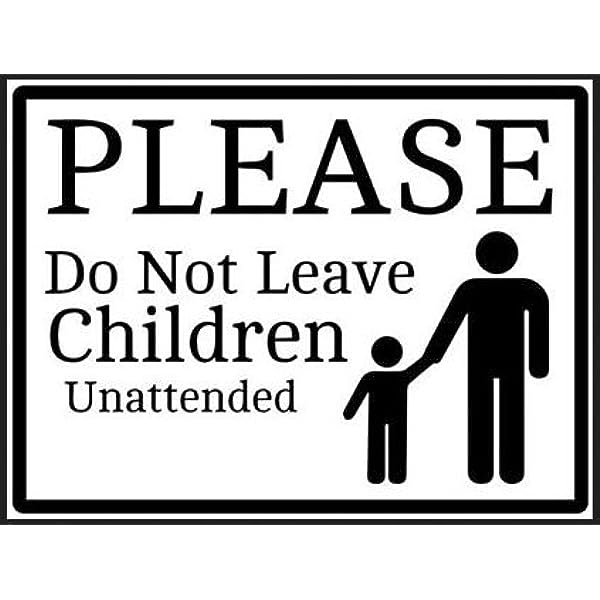 Young readers are invited to come in and read to a certified Reading Education Assistance Dog on Monday, September 18 from 6-7 pm (we now have 2 dogs coming, on 2 days this month!). Yes, that's right! Pre-registration for a 15-minute session is required to secure your child's spot! Limit 1 child per 15 minute time slot per dog. Reading to a dog is a great low-pressure way to encourage beginning readers. *Please note: This program is one that fills early. If you have registered and cannot make it, please let us know asap so we can give your spot to someone else.*

This is a monthly series, so if you cannot get a spot one month, please check the registration for the following month.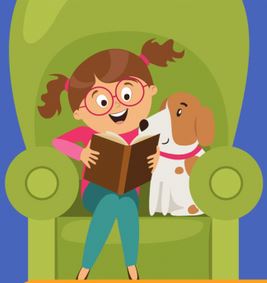 Pajama Storytime with Yoga
Children of all ages are invited to join local yoga instructor 
Rachel Kaczynski
on Thursday, October 5, at 6:30 pm for a cozy storytime, perfect for winding down. Hear a story or two and do some calming yoga. Wear some comfy pajamas and bring your favorite stuffed animal or blankie. Registration is absolutely required due to the size of our meeting room and can be done online or by calling 860-295-6210.***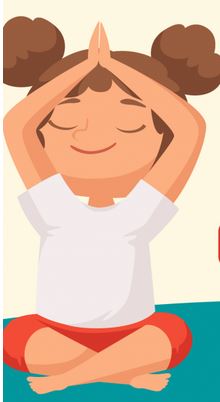 We're heading to the beach to learn about science with the Lutz Museum! Kids ages 4-8 and their caregivers can join us at Blish Park on Friday, September 22, at 2 pm. Together we'll learn about the characteristics of the coast and explore the science behind the elements of the beach ecosystem as you interact with biofacts from the Lutz Museum's natural history collection, meet an animal ambassador, and create your own shoreline-inspired art. Registration is required and can be done online or by calling 860-295-6210.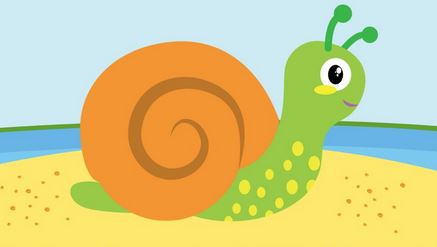 Math doesn't have to be boring! Make math fun with high-energy, hands-on activities, perfect for kids of all math abilities. Register for the series that matches your child's grade level: Grades K-2 will meet on Wednesdays from September 20 through November 8 after school until 4:30 pm and Grades 3-5 will meet on Thursdays from September 21 through November 9 after school until 4:30 pm. Due to program specifications (We are working with the Crazy 8s Club. For more information, check out their website
https://crazy8sclub.org/
.), students in other grades will not be able to attend the alternate group's session. This program will take place immediately after school. Library staff will pick children up at the Marlborough Elementary School and walk children down to the library or parents may drive their children. Registration and permission slips are required. Due to the length and scope of the program, we will not be providing snacks; however, time for snacks will be available if you would like to pack one. This program will be held in the upstairs meeting room.***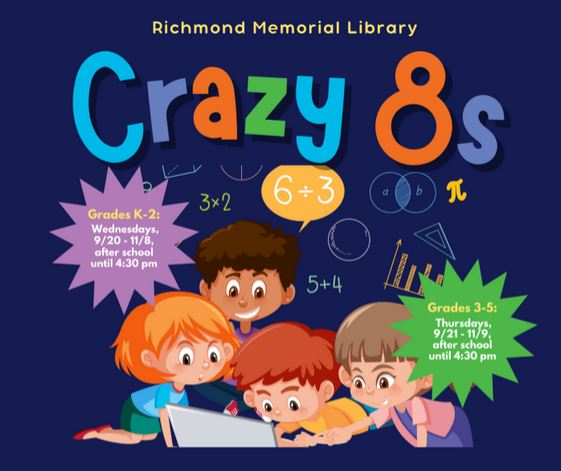 Our September Storywalk features the New York Times bestselling picture book All Are Welcome by Alexandra Penfold. Perfect for elementary school students, All Are Welcome tells the story of a group of children who are also going back to school.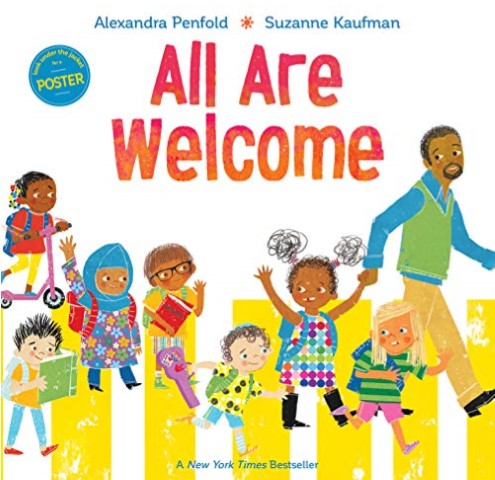 Our Teen Advisory Board returns this month with a meeting on Thursday, September 14, at 6:30 pm. Teens ages 13-18 are invited to join us to share their thoughts about how the library can better serve the needs of Marlborough teens. What programs would you like to see the library host? What books are we missing from our collection? What do you want us to know about teen services? Participants will receive volunteer credit if needed. Registration is required and can be done online or by calling 860-295-6210.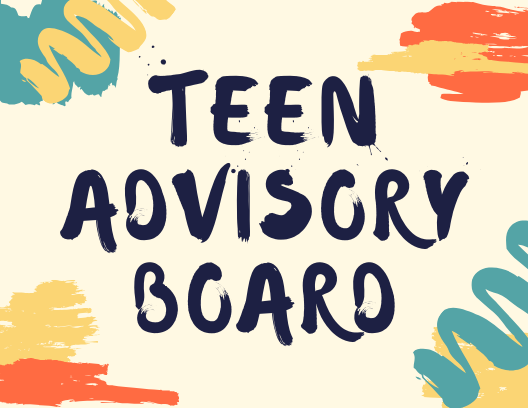 Teens and tweens, ages 10 to 18, join us on Saturday, September 16, from 10am to 12 pm (
please note that the game may run a bit past 12 pm
) for a stand-alone Dungeons and Dragons gaming session.*** No experience is required, although familiarity with the game is preferred. Registration is required and can be done online or by calling 860-295-6210.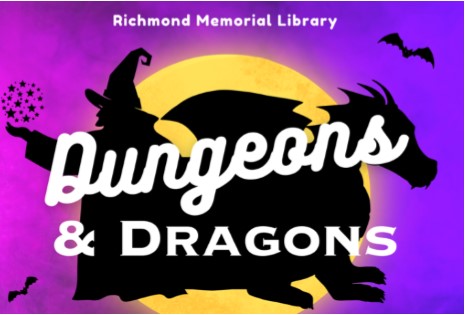 Upcoming Adult Programs...
The Richmond Memorial Library building is now open Mondays through Thursdays from 10 AM to 8 PM, Fridays 10 AM to 6 PM, and Summer Saturdays, 10 AM to 1 PM.  Curbside pickup services are also available during these times.

Wednesday, September 20 at 6:30 pm, Art and Tea Time with the Wadsworth:

Christi Moraga, retired teacher and docent at the Wadsworth Atheneum Museum of Art, will explore the topic of reading in art including a discussion of core questions like how is reading depicted in artwork and how art helps us see the changes in how people have read over the centuries. This program will highlight paintings, sculptures, and examples of decorative art like books, letters, and even libraries. The Wadsworth Atheneum Museum of Art, located at 600 Main Street in Hartford, is the oldest public art museum in the United States. Registration is required and can be done online or by calling 860-295-6210.




Thursday, September 21 at 11 am, Guided Meditation:
Join local resident Chuck Shaw for an adult outdoor guided meditation session to help reduce stress and improve your overall well being. In case of inclement weather, the program will be brought indoors to the library's second floor meeting room.*** Contact Library Director Aubrey Muscaro at amuscaro@richmondlibrary.info if you're interested in a Zoom option.
***Accessibility at RML: The library does not have an elevator. If you need full accommodation, please contact Library Director Aubrey Muscaro at 860-295-6210 or amuscaro@richmondlibrary.info prior to the event (one week preferred) so we can find an alternate space. The meeting room is located on the second floor.

Please call the library at 860-295-6210 or email us at richmondprograms@gmail.com.