This Week at the Richmond Memorial Library                                    November 28, 2022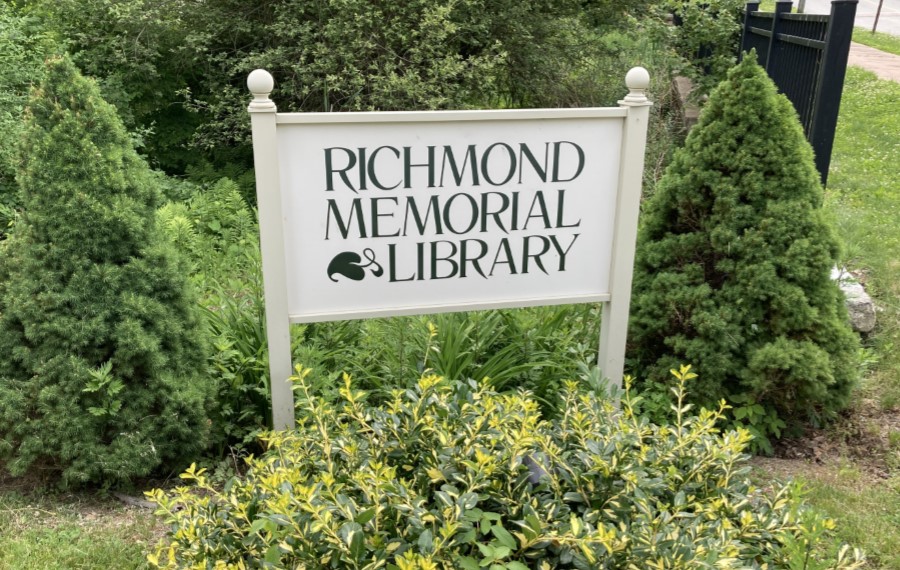 We are excited to share that our Library Director, Ms. Aubrey, and our Children's and Teen Librarian, Ms. Vanessa, will be attending this year's Gathering on the Green on Saturday, December 3, from 4:30-6:30 pm. Be sure to stop by our tables for a children's wreath craft and, weather pending, we'll have a couple yard games set up as well!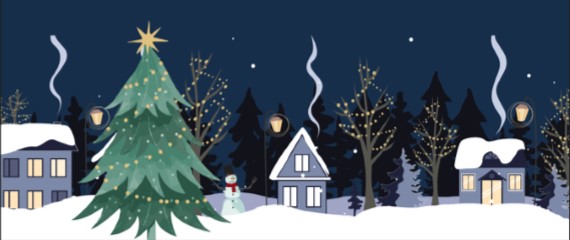 Did you know that you can support our library by shopping on smile.amazon.com? Just choose the Richmond Memorial Library as the charity you would like to support and Amazon will donate a percentage of your purchase price to our library at no additional cost to you! Take care of your holiday shopping and help the library at the same time.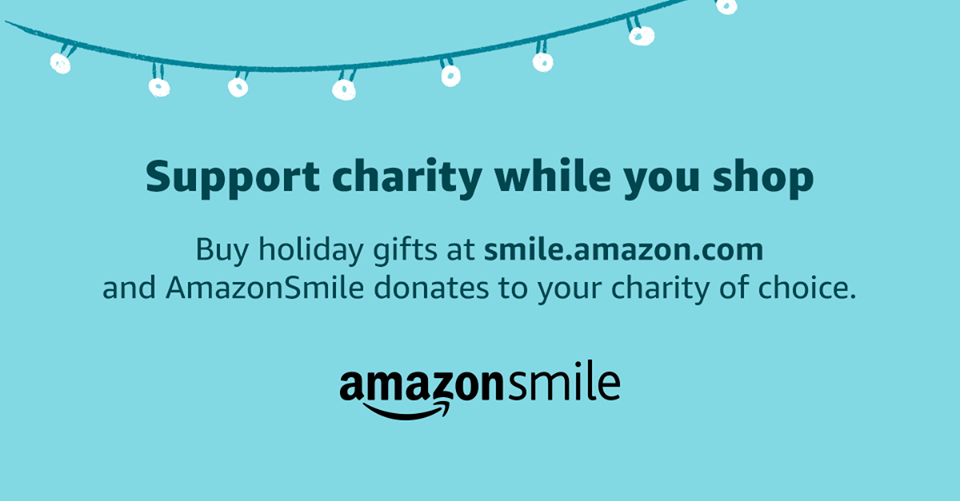 25 Days of Holiday Cheer Annual Silent Auction Is Underway
Just a reminder that this is the last full week of our 25 Days of Holiday Cheer Annual Silent Auction!

The Friends of the Library kicked off their annual 25 Days of Holiday Cheer Annual Silent Auction on Thursday, November 3. The holiday auction is the library's single largest fundraiser and all proceeds directly benefit the Richmond Memorial Library. The auction will run until 8 pm on Monday, December 5. Winners (those with the highest bids on items) will be called beginning at 10am on Tuesday, December 6.

Be sure to stop into the library to check out all the great items that can be bid on this year! This year's auction is the largest we've ever had, now with 72 lot items (we keep adding items so you'll want to come back if you've already taken a look around)! We have destination packages with tickets to attractions in Boston, Massachusetts; Salem, Massachusetts; Rhode Island; and Orlando, Florida. There are also tickets to local attractions like Mystic Aquarium, Lake Compounce, the Lutz Museum, Sturbridge Village (just to name a few). Local businesses have generously donated gift cards as well and there are gift items like hand made purses, paintings, autographed memorabilia, quilts, refurbished bikes, and more. We have been posting pictures of auction items on our social media pages but you must come into the library to place a bid.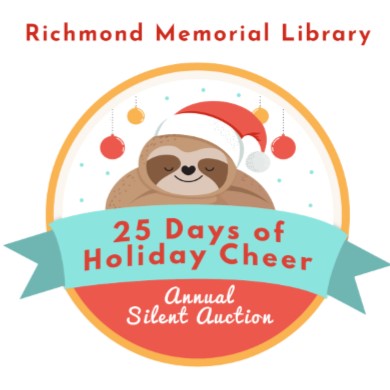 Use CreativeBug to Create Handmade Decorations and Gifts
Are you someone who loves crafting or creating handmade decorations and gifts? If so, be sure to check out our online resource CreativeBug. New classes are added all the time (and once they debut, you can watch them on your own schedule, any time of day), including the Make Ornaments with Polymer Clay and Transfers class advertised below. Your Richmond Memorial Library card gives you access to free video tutorials that will teach you how to make stuffed animals, learn how to crochet, give you sewing patterns, give you lessons on how to draw or paint, and there are lots of classes that will help you create homemade gifts like bath scrubs, room sprays, hand-rolled truffles, and even homemade marshmallows! To access CreativeBug, go to the Online Resources tab of our website, click the link for CreativeBug, and sign up for a free account using your library card.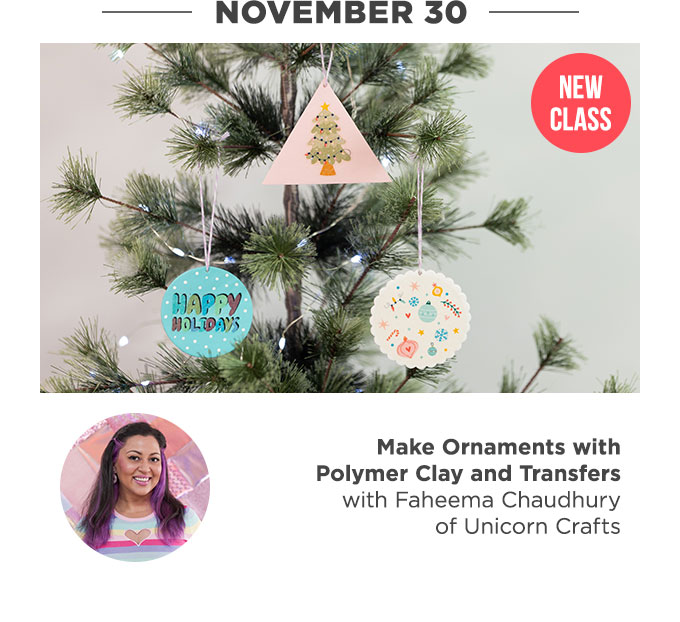 We're Trying Fridays for Babytime this Month
Join Ms. Nessa for a baby-centered storytime with songs, rhymes, lap bounces, and a story! For children ages 0-18 months and their caregivers. Babytime will be held on Friday mornings this November at 10 am. Dates will include: December 2, 9, and 16. Babytime will not meet on December 23 or 30. Registration is recommended but drop-ins are welcome if space allows. The program will be outdoors unless weather requires it to move inside.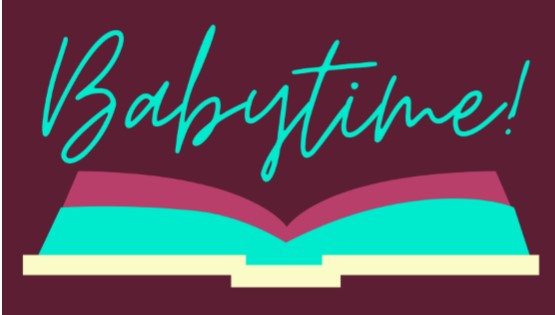 Join Ms. Nessa for a storytime series especially for 2-year-olds! Songs, stories, and hands-on-learning. For children 18-36 months and their caregivers on Tuesdays from September 6 through December 20. Email richmondprograms@gmail.com or call 860-295-6210 to register.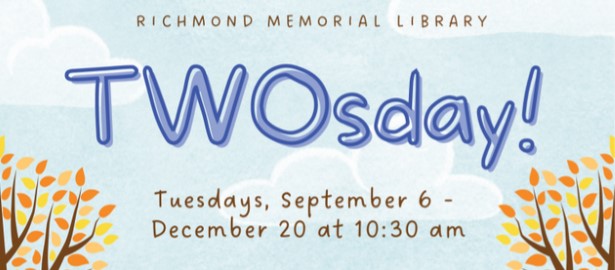 Fall Storytime with Miss Nancy
Children ages 3-5 can join one of Ms. Nancy's Fall Storytime sessions on Wednesdays at 10 am. Session 2 includes the following dates: October 26, November 2, 9, 16, 30, and December 7. Ms. Nancy's storytime will be held indoors in the Storytime Room. Registration is required. Email richmondprograms@gmail.com or call 860-295-6210.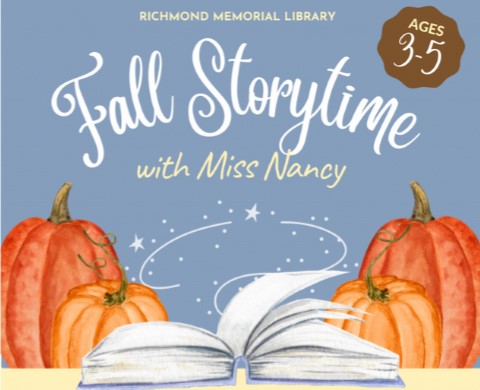 Girls Who Code (Boys Welcome Too!)
Want to learn how to code? Children in grades 3-5 are invited to learn how to code and change the world through a variety of online and offline activities. Boys are welcome. This program meets on Mondays at 4 pm from November 14 through December 19. Register once for all 6 sessions. Call 860-295-6210 or use our online registration form.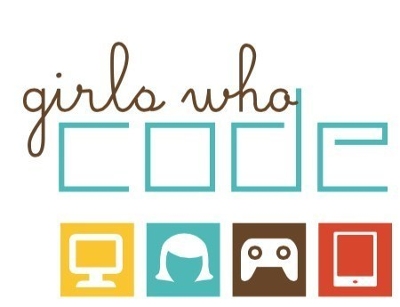 Do you like building with LEGOs? Join us for creative and STEM-based challenges involving LEGOs! For children ages 5 and up. LEGO Club will meet every other Tuesday at 4 pm: November 29 and December 13.
Creative kids unite as you learn new techniques and project ideas. Bring your imaginations! Our Kids Crafting Club meets every other Tuesday at 4 pm, beginning on September 13. Future dates include: December 6 and 20. Registration is required. Email richmondprograms@gmail.com or call 860-295-6210.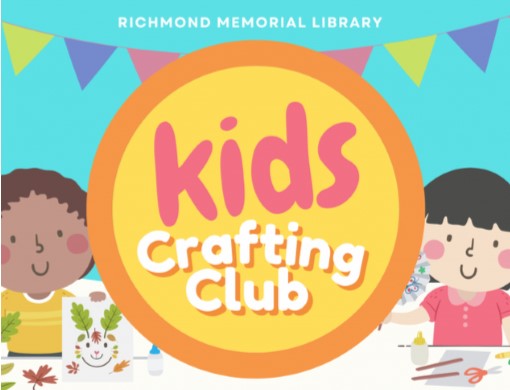 Kids Create Handmade Gifts
Stop by the library to make some hand-crafted gifts on Thursday, December 1, from 4-7 pm! We'll have project supplies and instructions to make some gift ideas, as well as extra supplies for your own unique creations. For children ages 3 and up. Registration is not required.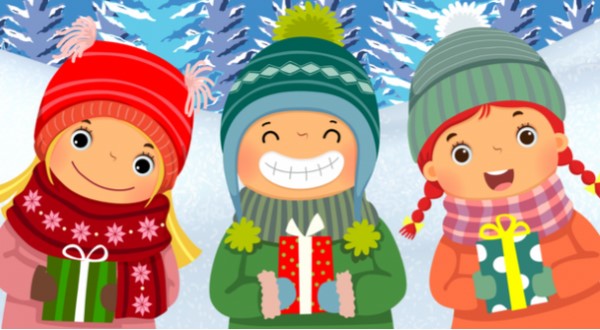 Teens! There's a mystery in the YA department. Can you solve it? Find and interpret the clues to answer questions and solve the mystery. Turn in your guesses by the end of the month. Correct answers will be entered into a prize drawing. New mystery each month, September-December.

Teens, love to read? Join us for an informal book chat designed especially for teens. We'll meet once a month just to share our current favorites and to learn about new options. No required reading. This program will be a hybrid, in person and on Zoom. Registration is required if you need the Zoom link. The fourth program in this series is Friday, December 16, at 4 pm.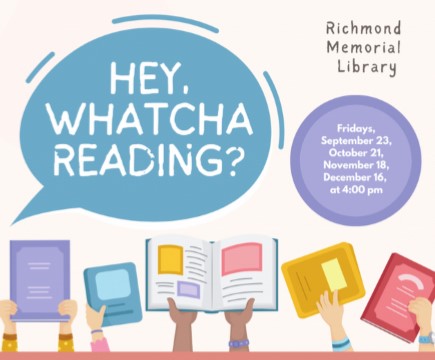 Teen Advisory Board (TAB) Returns
Our Teen Advisory Board returns on Wednesday, December 7, at 4 pm! Share your thoughts about how to make the Richmond Memorial Library the best it can be, especially for teens! What programs would you like to see? What books are we missing? How can we better serve our teen population? Participants will receive volunteer credit if needed. Open to ages 13-18. Registration is preferred ... call 860-295-6210 or register online.
We're going back in time and breaking out the Super Nintendo, PSOne, XBox360 and more for some old school gaming! Challenge your friends and try out some classics. This program meets once a month, on Fridays at 4 pm. Dates include:  December 2. Recommended for ages 12-18. Registration is recommended. Email richmondprograms@gmail.com or call 860-295-6210.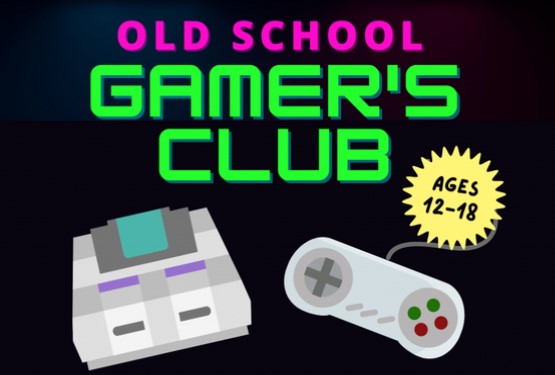 Teens Create: Handmade Gifts
Teens, stop by the library on Thursday, December 8, from 4-7 pm to make some hand-crafted gifts! We'll have project supplies and instructions to make some gift ideas, as well as extra supplies for your own unique creations. Registration is not required.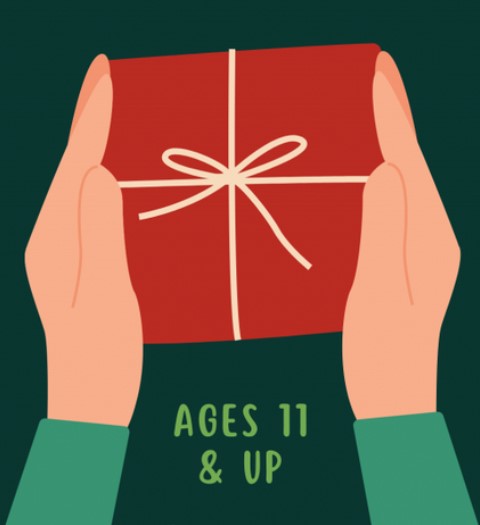 Tastebud Series: Pastry Day
Teens, celebrate National Pastry Day by trying some traditional and unique pastries on Friday, December 9, at 4 pm. This program is for ages 12 and up. Registration is required.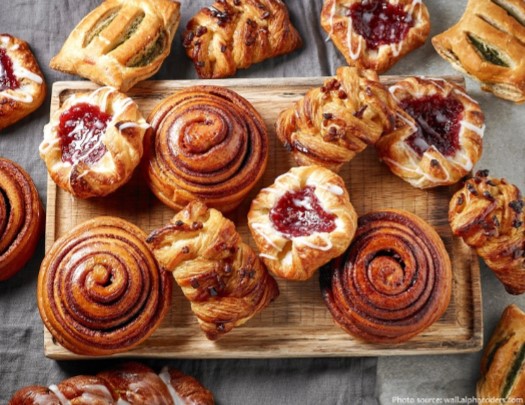 Upcoming Adult Programs...
The Richmond Memorial Library building is now open Mondays through Thursdays from 10 AM to 8 PM, Fridays 10 AM to 6 PM, and Fall Saturdays, 10 AM to 4 PM.  Curbside pickup services are also available during these times.

We have started to and will continue to host virtual programs for all age groups. Additional information will be found on our website and social media pages, including video tutorials on how to access the virtual formats these programs will be offered in. To register for one of these programs, email the library at richmondprograms@gmail.com.

Tuesday, November 29 at 6:30 pm, Bliss This House: Home Organization Tips: Like watching Marie Kondo and The Home Edit on TV? Meet local Professional Organizer Maria Grove for a night of organizing tips, tricks and inspiration. She'll teach you how to organize your closet and start good habits in your home. Bring your questions and Maria will do her best to help solve your organizational concerns. Register for this in person program online or call 860-295-6210.***

Monday, December 5 at 6:30 pm, The Spirit of Christmas Past: Four Centuries of Christmas in America: This well-illustrated virtual program, held on Zoom, traces the development of the celebration of Christmas from when it was outlawed in 17th Century New England through the mid-21st Century when all the trappings of a traditional Christmas were in place. The presentation will look at how Christmas transformed from a rowdy celebration to a family centered event. Among the topics discussed are how Christmas trees were raised, halls were decked, and the history behind Santa Clause coming to town. Registration is required so that the library can send out the Zoom link. 


***Accessibility at RML: The library does not have an elevator. If you need full accommodation, please contact Library Director Aubrey Muscaro at 860-295-6210 or amuscaro@richmondlibrary.info prior to the event (one week preferred) so we can find an alternate space. The meeting room is located on the second floor.

Please call the library at 860-295-6210 or email us at richmondprograms@gmail.com.