TESCO JOINS THE ONLINE CLUB
…AND DISCUSSES SKYFALL SUCCESS
HOME CINEMA IS WHERE THE HEART IS…
NO MEANS YES FOR NETWORK…
…AND COMPANY MAKES PRESSING PLANS
AT THE MOVIES
TWEET OF THE WEEK
TRAILERS OF THE WEEK
---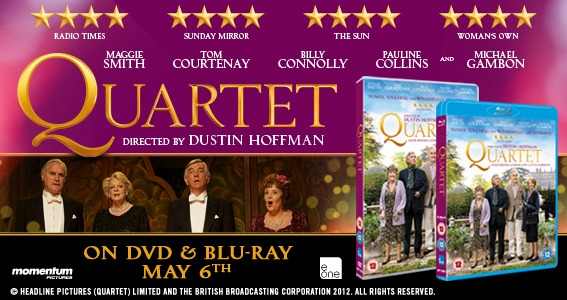 ---
I
f you can't read this newsletter or see the ads, please click
here
It Was A Good Week For… Game Of Thrones, with almost 100,000 sold in its first three days
I
t Was A Bad Week For…
Revolver, as its future hangs in the balance…
So, what the hell is happening in W11? Mystery continues to surround the fate of Revolver, the independent that is currently believed to be on the verge of slipping into administration. Phones were still going unanswered at the company's offices in west London this week as the story effectively "broke", perhaps surprisingly, of all places, in the Daily Star (the company was referred to as "Plan B's Revolver", referring to last year's Ill Manors). Its future remains uncertain but, after staff were sent home, being told that there wasn't enough cash to pay them there wages, the outlook is bleak. The award-winning company had had a streak of successes, right up until the start of this year – The Imposter was a runaway hit, following on the heels of the likes of UFO. Its groundbreaking guerrilla marketing across its titles won it plenty of plaudits, but the company had struggled with cash flow problems for some time, a cash injection from investment company Corniche last year appears to have been too late to save the company. Revolver had laid off some staff towards the end of last year, but as recently as January it was talking optimistically about the future, saying it was moving more into relying on its own, homegrown productions, through its Gunslinger arm, rather than expensive acquisitions. But within days of seeing the company and talking to its then md Nick Taussig, he himself had exited the company. Much speculation still surrounds the company and its future, all we can say is our thoughts are with the staff and anyone caught up in this unhappy scenario. Meanwhile stay tuned to The Raygun and our Twitter account for regular updates.
As Revolver falters, titles that the company had slated for release in 2013 are finding new homes elsewhere. Most interestingly, 4DVD is going to become increasingly involved in the film business. This week a joint venture between Picturehouse, Film4 and 4DVD has been unveiled, with the latter looking after home entertainment distribution across the three titles covered in the deal – The Stone Roses Shane Meadows helmed documentary Made Of Stone, which charts the band's history and their recent reunion; Ben Wheatley's next film after Sightseers, the eagerly-awaited A Field In England; and the wonderfully-titled documentary A Pervert's Guide To Ideology. As well as its existing TV slate, with some great releases already this year (the recently released My Mad Fat Diary and Monday's Utopia for example), and an ever-growing comedy roster, 4DVD recently announced, via The Raygun, that it will be releasing the current Ricky Gervais hit Derek, which finished its run to public acclaim this week and has genuinely won over the public. 4DVD's Karla Berry said: "Following the break-out success of The Inbetweeners Movie, it is very exciting for 4DVD to get involved in film selectively, and we have initially struck a three-film distribution deal with Film4 and Picturehouse Entertainment. We are working with some of the most ground-breaking film-making talent of this generation; Warp-produced The Stone Roses: Made of Stone directed by Shane Meadows and comprising live footage from their recent reunion gigs as well as never-before-seen archive footage, Ben Wheatley's highly anticipated Film4.0 civil war horror A Field In England about a group of deserters who fall prey to terrifying energies trapped inside a field, and Sophie Fiennes' LFF documentary The Pervert's Guide to Ideology which follows on from A Pervert's Guide To Cinema and was screened at last year's London Film Festival."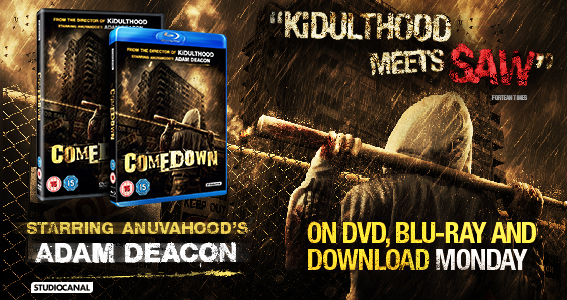 ---
It's been a big week for releases, with the likes of Argo, complete with its Oscar-friendly O-ring, Game Of Thrones (see below) and Mrs Brown's Boys all vying for punters' attention and cash. And it's been good to see HMV stores bustling with customers snapping up those releases. Its Oxford Street store in London's West End was emblazoned with the Universal sitcom, while the retailer looked to be doing brisk business with these and other new releases. No announcement this week from administrator Deloitte, but someone familiar with the state of play at the retailer said: "There have been encouraging performances on particular titles over the past couple of weeks, which is actually quite impressive when you consider how little marketing and promotion there currently is right now. Hopefully it shows that the business gradually building momentum again."
Flying out of the blocks has been Game Of Thrones, which shifted close to 100,000 in just its first three days on release. The second series of the HBO title was aided by suitably epic marketing from HBO, which included a major stunt on the day of release. As HBO's Sophie Knight explained: "Monday saw Game Of Thrones Season 2 release on Blu-ray and DVD, and what better way to celebrate than feasting like a King from the Westeros Wagon. Supported by a full social media, PR and radio advertising campaign, the Game Of Thrones themed food truck roamed the streets of London on day of release, attracting media and fans alike to taste our specially created menu, inspired by the food from the TV series. Nutmeg & saffron buns, wild boar sausage, root soup & pumpkin bread and lemon cakes were just some of the options given away for free. We were fortunate to be joined by Isaac Hempstead-Wright (Bran Stark) who came along to serve food from the wagon and drew a huge audience of fans wanting autographs and photographs with the star. We were over-whelmed by the reaction from fans and served 2,500 samples over a variety of locations including Goodge St and Liverpool Street. Key coverage highlights included BBC Radio 2 shout-outs from presenter Zoe Ball and a pre-awareness on the Time Out blog, amongst a wealth of other online coverage."
We're going to have pictures of the Westeros Wagon up on our
website
over the weekend, where it will join a look at The Twilight Saga, our usual features and loads more…
---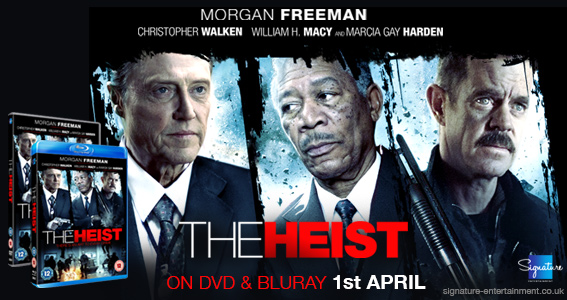 ---
Monday March 11's big release is, of course, The Twilight Saga: Breaking Dawn Part 2, the final part of the series, due from eOne. And the company is planning plenty of exciting activity to bring the curtain down on the hugely popular series. Here's our final update from eOne's Jeff Suter: "It's been a hectic week of all things Twilight as the campaign ramps up ready for the DVD release on Monday. This week we launched Twiline – the helpline for distraught fans who can't bear to say goodbye to the Saga. Its been getting some amazing coverage across national newspapers and online sites ahead of our launch weekend! In fact, this weekend sees Twilight take on Westfield Shepherds Bush. On Saturday we will be filming our very own Twilight experience for some lucky competition winners and unsuspecting members of the public. Alongside this we will be launching the first ever nocturnal advert on a large format digital outdoor screen! This exciting piece of marketing will come to life at Twilight on Saturday and takes a retrospective look at the whole Saga as well as Breaking Dawn 2. On Sunday join us at the HMV Westfield Shepherd's Bush, where we'll be marking the arrival of The Twilight Saga: Breaking Dawn – Part 2 in lots of exciting ways… giving away exclusive goody bags, and giving distraught fans the chance to test out the Twilight Twiline Phonebooth in person!

It's been another busy seven days in the world of digital, with a raft of assorted announcements and activity. One of the biggest moves saw Tesco finally launching its Clubcard TV offering. Available to the 16 million Clubcard holders, it will offer film and TV content free online, supported by targeted advertising. FMCG giants such as J&J, Kellogg's, Danone and Colgate have signed up and the spots will be targeted to members' shopping habits. Partners offering content include Warner, Aardman and Endemol. It is promising to eventually offer "hundreds" of films and TV programmes, initial titles include The Shawshank Redemption, The Assassination Of Jesse James, Doc Martin and The Only Way Is Essex, as well as children's titles. It's been developed by blinkbox, and its chief Michael Comish, who also heads up Tesco Digital Entertainment, said: "Clubcard TV offers a whole world of free entertainment for all the family. It makes digital entertainment easy and accessible for our customers. The reason we can offer great programming for free is because customers will see relevant advertising before and during the movie or TV show they are watching. We'll use Clubcard data to tell us what might be relevant for our customers and therefore help us deliver a more personalised service." Commenting on its involvement, Warner's international television distribution president Jeffrey R Schlesinger said: "Tesco has stepped up and made a financial commitment enabling them to license a selection of films for an exclusive short window sequenced between the traditional free TV windows. We are very pleased to have a new player in the competitive advertiser supported programming space." Initially online, Tesco is planning to extend the offering to games consoles, smart TVs, tablets, Blu-ray players and other devices.
---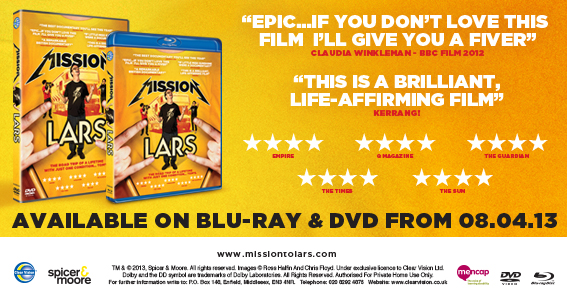 ---
The unveiling of Clubcard TV came shortly after blinkbox announced a raft of appointments for three new services, including the Clubcard arm. As well as confirming blinkbox's own former director of advertising and sponsorship Scott Deutrom as managing director of Clubcard TV, it also announced mds at blinkboxmusic – Mark Bennett, formerly at Sainsbury's – and blinkboxbooks (Gavin Sathianathan, most recently at Facebook). Michael Comish said: "Tesco is one of the UK's leading retailers of movies and TV, music and books. How customers choose to enjoy those products is changing rapidly as technology changes the way we shop. The development of these new services demonstrates our total commitment to providing the very best entertainment as easily as possible for our customers. They allow us to provide even more choice in how customers buy and enjoy their entertainment. I'm thrilled to announce the appointment of such high calibre digital leaders to these key roles and look forward to creating digital entertainment services that meet the changing needs of our customers."
More from blinkbox too on the huge success of Skyfall. We noted last week that the latest Bond title had become the company's quickest title out of the blocks ever, both in its rental and retail offerings. Commenting on its performance, a blinkbox spokesman said: "Bond has smashed all previous records and is by far and away our fastest selling title. We have also seen interest in the newly-acquired back catalogue, with customers clearly promoted to enjoy the classics on the back of the latest instalment."
News too from LOVEFiLM, with parent Amazon announcing its Studios arm has given the greenlight to another pilot which could turn into a full series – if viewers vote for it. Sara Solves It is a children's programme and joins 11 other programmes on its development slate. Series co-creator and executive producer Carol Greenwald said: "We are excited to be part of Amazon Studios' innovative approach of getting high-quality programming directly into the hands of parents and children." The programmes will air on Amazon's Instant Video service in the US, but on LOVEFiLM in the UK.
---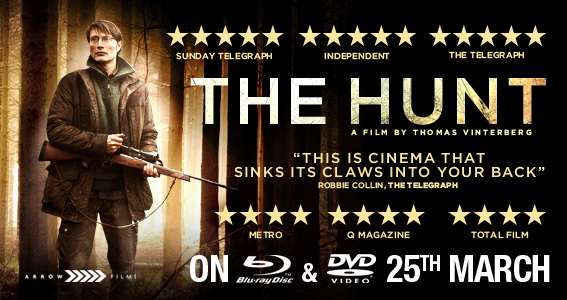 ---
More from the on demand market and a double announcement from Curzon Artificial Eye includes news from one of the longest-standing UK players in this sector, Curzon On Demand. From April 5 the service is being rebranded as Curzon Home Cinema. It comes as the company announces plans to grow its Curzon Cinema chain in the next two years, with both acquisitions and new builds. It will be launching a new Curzon Home Cinema app for Samsung Smart TVs, with further platforms also due to be announced. The company is also creating two new posts, Curzon chief operating officer and Curzon Home Cinema manager. The first title to be released day and date with theatrical on the newly-rebranded service will be A Late Quartet, starring Christopher Walken, Catherine Keener and Philip Seymour Hoffman. Others on the way include Olivier Assayas' Something In The Air, the documentary about legendary drummer Ginger Baker, Beware Of Mr Baker and Sarah Polley's Stories We Tell.
A Late Quartet also marks another new rebrand from Curzon Artificial Eye, the launch of Curzon World. It will be made up of the existing Artificial Eye label and a new brand, Curzon Film World. The former will still release the kind of films it has built its reputation on, while the latter will focus on more commercial, English language films, such as A Late Quartet. Its Chelsea Films and Fusion Media Sales operation will continue under their separate banners.
Today, March 8, sees a key release hitting Curzon On Demand, as Network's recent theatrical release, political drama NO, arrives on the service as an exclusive digital rental offering. The Gael Garcia Bernal starrer is available for two weeks on Curzon On Demand and iTunes. It's a rental-only option and is priced at £4.49 for the high definition option and £3.49 for the standard version. Commenting on the release, Network's Tim Beddows said: "We are giving the UK public the chance to see NO on iTunes and Curzon On Demand for two weeks only as many cinemas have opted not to programme the arthouse hit. There is a genuine desire amongst film-lovers to see it, and we here at Network want to provide them with that opportunity as soon as possible".
Sticking with Network and we were thrilled to see the company getting involved with one of our favourite annual events, Record Store Day. It is releasing a vinyl EP (ask your parents) of some of the classic theme tunes to old ITC shows it releases on DVD, and precedes a whole raft of album releases in the autumn, taking in Man In A Suitcase, The Prisoner and The Saint. Network's Tim Beddows said: "One of the benefits of working on the DVDs of these old shows is that we find buried treasure as we did here. These original themes have never been
available on vinyl and we've worked hard on remastering them from the original tapes specifically for this release. They sound amazing and we're proud to make this first EP available exclusively through Record Store Day." With both this release and our favourite label, soundtrack specialist Death Waltz Recording Company releasing a raft of titles, we're definitely going to be queuing up to get our hands on some vinyl on Saturday April 20.
Retailers were out in force on Tuesday for a gala screening for Momentum's homegrown blockbuster action thriller Welcome To The Punch. And the James McAvoy and Mark Strong starrer went down a treat. HMV's Tim Scaping said: "Welcome to the Punch is a well paced crime thriller, with a strong cast and an abundance of style. It features John Woo-style gunplay, and the steel and glass of 21st Century London provides an appropriately moody backdrop to the violent, twisting story. Hopefully it will do well at the cinema, but the cast and genre make it a guaranteed hit on DVD and Blu-ray in any case." Sainsbury's Danny Gardner added: "I really enjoyed it, a simple story that was very well executed… I also loved the London backdrop and John Woo references. The director grew up on the same movies as me."
Let's stick with Momentum (we're still calling it that for the time being, even if the email addresses now say eOne, as does the sign in the reception of the company's Soho Square offices) and the company is, as noted previously, looking forward to a busy Q2 slate. Kicking off its activity is the excellent Seven Psychopaths. Outlining its strategy, Momentum's Adam Eldrett said: "Much like [director Martin McDonagh's previous film] In Bruges it is quite a culty comedy that has broken into the mainstream taking over £3 million at the UK box office, helped along by an all star cast including Colin Farrell, Woody Harrelson and Christopher Walken but it is fair to say it is Sam Rockwell who truly steals the show. We are working closely with our rental and retail partners in Ireland on a bespoke marketing campaign that will ensure the film has some real standout over there where fans adore McDonagh and Farrell alike. Core film fans love the film and so we will be rewarding early adopters with a limited edition steelbook, available from Zavvi you can pre-order this now but much like our recent Steelbooks (The Raid, Lawless) it is on course to sell out by release day so get in there quick. Both the DVD and Blu-ray are loaded with extras, hilarious gag reels, deleted scenes and the wonderfully titled special feature Seven Psychocats.
We are supporting the release with a strong above the line offering including TV, Online and Press advertising."

Another big forthcoming release is Arrow's The Hunt, the critically acclaimed Scandinavian drama that earned major plaudits on its festival screenings and theatrical release. Talking about the release, Arrow's Jon Sadler said: "The Hunt was undeniably one of the best films of 2012 and we are treating the title with due deference and packaging both formats in deluxe glossy O-rings, showcasing the amazing star ratings it received from the critics. Our advertising is also focusing on the wider offering, eschewing pack-shots in favour of bespoke key art and pushing a multi-platform message. Ads will run across all the key film magazines as well as the quality press between now and release, on March 25, plus we held back interview material from the theatrical release in order to bolster the home entertainment campaign."
---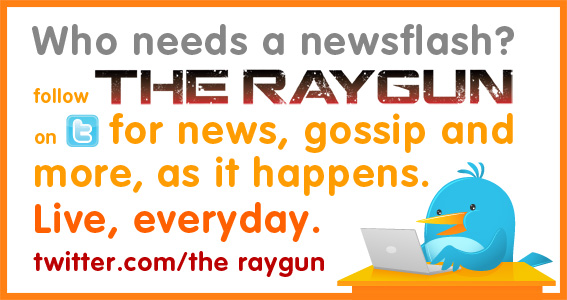 ---
Hansel & Gretel: Witch Hunters made its debut at the top of the UK charts, after taking £1.5 million in its opening frame. Other new entries included Safe Haven, with more than £800,000, Broken City, with a touch under £500,000, Arbitrage (£402,873) and Stoker (£367,509).
Look, we just can't help ourselves, OK? Like many recovering addicts, we keep promising not to go back, but we're there again, for one more fix. Yup, it's this week's Star Wars news. I know, we promised no more, but it keeps pulling us back in. And this week's news concerns the fact that Carrie Fisher, probably better known as Princess Leia, may be appearing in the new films planned for release. Fisher will join other legends said to be returning to the franchise Harrison Ford and Mark Hamill.
Lance Armstrong movies are like buses, rather than bikes: you wait ages for one about the disgraced cycling star and then two come along all at once. Both Warner and paramount are said to be developing films about the drug-taking champion and his fall from grace. One will be based on revelations from one of his former teammates, the other a book being penned by a journalist. Bradley Cooper is said to be lined up to play Armstrong in Paramount's take on the tale.
It's barely opened at cinemas, but rumours are already swirling around that Disney is planning a sequel to its newest take on the Oz universe, The Great And Powerful. The new version will likely be greenlit if the film lights up the box office in the US, UK and other territories…
This is the one they're all talking about: Tim Murray from The Raygun, former trade press editor Toby Weidmann, who's also worked in marketing on the distribution side, and Anchor Bay's Rod Smith taking part in a podcast with our mate Stuart from Screenjabber, discussing the industry and the way forward…
http://www.screenjabber.com/podcast-special-2013-hmv-revolver
Excellent trailer, excellent film, Universal will be releasing the home entertainment version…
From the VICE stable, directed by an old chum of ours…
Iron Man 3 (or more, judging by the end of this…)