Dear Member
Greetings of the day!!
IOV Registered Valuers Foundation formed under section 8 of Companies Act, 2013 and goverened by a Board of Directors is a recognised Registered Valuers Organisation by the Insolvency and Bankruptcy Board of India. IOV RVF is a subsidiary company of Institution of Valuers (IOV) which was founded by Shri P. C. Goel, "Father of Indian Valuers" in the year 1968.
According to Section 247 of the Companies Act, 2013 only the professionals who have been trained by recognised bodies can carry out Valuation. IOV RVF has launched Valuation courses with approval from IBBI to certify valuation professionals in particularly three categories, namely.
• Land & Building
• Securities and Financial Assets
IOV RVF has already started courses around the country covering more than 20 cities at present. More than 1700 applications have been received as on date. Around 400 students have already completed their training with IOV-RVF. We are currently working with prest capacity round the clock to meet our members' needs and wish to help them in all possible manners to get their Registered Valuer Status. We are futher enhancing our capacity to minimise any inconvenience being caused to any of you across the country.
https://iovrvf.org/student_membershiplogin
For any of your querries or responses you may write back to us at valuers@iovrvf.org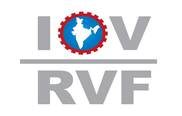 Team IOV Registered Valuers Foundation
www.iovrvf.org
Headoffice - Plot no. 3, Agarwal Square, Pushpanjalit Enclave
Pitampura, New Delhi - 110034