To ensure that my newsletters arrive safely, please add my email address to your address book.
               Craig Valentine and Mitch Meyerson's
World Class Speaking Certification Course
I completed this amazing course 14 years ago!
                              Benefits of this course for me!
enhanced my speaking knowledge and skills tenfold

completed my book

expanded my speaking biz

coached a fellow toastmaster, Roger Caesar, who earned 3rd IN THE WORLD title for the 2021  International Speech Contest !!!!

how will this course benefit YOU?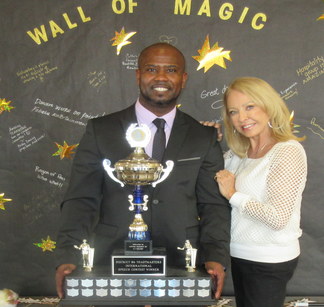 By having the credential beside your name, your speaking knowledge and skills will be so much more enriched resulting in earning extra income as a speaking coach!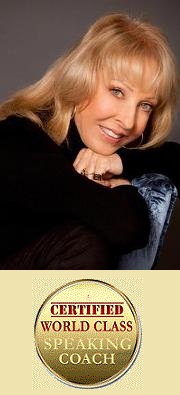 Register soon to be assured a spot. It has been sold out every year!

Limited to only 25 attendees

. Click below and scroll to hear what Craig and past graduates (including me!) have to say about this online course starting in June.
     Click here for details!
If you are pondering whether or not to sign up and need more details, feel free to call me 416 489 6603....then if you enrol through my link, or my site on page
OTHER RESOURCES
: www.kathrynmackenzie.com
(For enrolling through my link, I'll be there to assist during the course)
World Class Speaking Certification Course
starts Tuesday June 20, 2023
offered ONLY 1 time per year
the max # of attendees is 25 
is 100% virtual...on ZOOM (from the comfort of home)
Zoom sessions are 1x/week
So if you would like to have this credential beside your name, register soon to be assured a spot. Read below ****

When this course was offered for the first time in 2009, I myself honestly deliberated. I realize that it's not a drop in the bucket monetarily speaking...but well worth it...trust me! I've never looked back.
                      Me deliberating but then taking the plunge!
What you will gain from this program:
CREDIBILITY:

 

The World Class Speaking brand and certification will open many doors for you as it has for us, former graduates. Our latest book (World Class Speaking In Action) reached #1 on an Amazon bestsellers list. 

COMPETENCE:

 

Their proven step by step system will give you the tools to help your clients present with impact and persuade with ease. 

CONFIDENCE:

 

You will feel confident coaching anyone from a business executive to a professional speaker to someone who is just starting out.

CLIENTS:

 

You will get exposure to new clients on an ongoing basis upon completion of the program.
CONVENIENCE:

 
This class is virtual, so you can be from WHEREVER YOU ARE in the world!

 
You won't have to re-create the wheel. Simply use these proven processes, templates, models, books, and resources to coach your clients.   
Click link below to find out what you will receive
and what those with the creditation have to say!
 Are you ready to invest in yourself as a sought after speaker AND coach?
            Feel free to connect with me
if you wish more details or ask ask any questions
416 489 6603 or kathryn@kathrynmackenzie.com
Thought of the month:
Do you have any or all of these traits?
 -  supportive, caring, empowering, enthusiastic, a life-long learner, positive, patient, focused, goal-oriented, respectful, a clear communicator, knowledgeable...? 
Well, if you are AND you love the art of public speaking AND you have the time and  finances ... consider this course to take your speaking knowledge and skills to the next level... earn the credential to coach others!
Individual Speech Coaching or Group Instruction
Let's first discuss your needs and/or those of your group
 (no fee for consultation) 
 

   

 

 

         Kathryn MacKenzie, 

B.A. M.Ed. DTM

 




Presentation Skills Instructor / 

 

 Keynote Speaker/Coach





Was this newsletter passed on to you by a subscriber?

Want to MAGNIFY your speaking magnificence?




Then I invite you to visit my website: www.kathrynmackenzie.com and SUBSCRIBE to my FREE monthly 'Keys to Your Speaking Success' newsletter.




Email: kathryn@kathrynmackenzie.com | Phone:

416.489.6603




 

© 2023  All rights reserved