IN THIS ISSUE:

---
Sponsors this week:
The Carpenter Shop
358 North Rockwell
OKC, Ok
405-942-2644
The Carpenter Shop is a full line cabinet and countertop shop that travels all over the state building dream kitchens for discerning customers

This guy is a Noble Oklahoma based company that has great prices on electronics of all types and inexpensive toner and ink for your printer.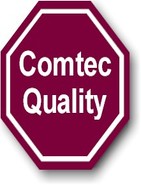 Comtec provides residential and commercial security systems in Oklahoma.
There is only one thing you really need to know about Comtec's quality and pricing, they do not require a contract for their services.
Customers are free to walk away if their service isn't top quality.
Rodent ResistantChicken Feeders!
$50 + Shipping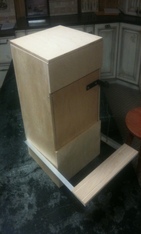 Advertise Your Business, Event, Or Service Here!
$25.00 per week, tens of thousands of Oklahoman
impressions every newsletter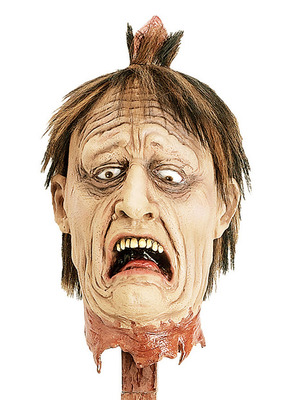 Head on a Stake
We Told Branan he would be Sorry for not passing that Legislation
$3000,000 political butt whipping
Call it blackmail, call it a warning of political consequences for political acts, but the chickens came home to roost for Clifford B. Branan the Third on Tuesday night with a humiliating loss to Todd Hiett in the Corporation Commissioner race. Despite massive support from the State Chamber, the Oklahoman newspaper, the Okie blog site (shill for Tom Cole), and the McCarville Report Branan lost a race that he was expected to win. Branan was so sure of victory that he self financed almost $300,000 of the $671,770 that he raised and spent in the campaign. The campaign's last report showed over $400,000 remaining in his war chest but much of that was probably spent in the final weeks of the campaign.
CLIFF BRANAN
PO BOX 18879
OKLAHOMA CITY, OK 73154

CLIFF BRANAN
PO BOX 18879
OKLAHOMA CITY, OK 73154

CLIFF BRANAN
PO BOX 18879
OKLAHOMA CITY, OK
Hiett by comparison gathered and spent around a quarter less than that and loaned his campaign around $150,000. Hiett was expected to lose due to a reputation for being damaged goods politically after his loss to Jeri Askins for Lieutenant governor in 2006.
But Branan was dogged by the perception that he was a bully and a class bigot after he prosecuted the Sooner Tea Party leader for blackmail. The story made national news after Branan successfully killed off an anti Agenda 21 bill that had passed the House with veto proof margins His radical environmental issues support was heightened by the excellent rating the Sierra club gave him in 2013 for his defense of Agenda 21.
But what sunk Clifford B. Branan the Third's political boat was a few thousand signs plastered in the rural areas of Oklahoma, stretching from Henryetta to Weatherford, and from Ada to Tulsa. Despite the spending of over one million dollars by Hiett and Branan on the race, less than $1,000 in independent expenditures was what brought him down. The small 3" x 24" signs publicized the ElectBrananTheBigot.com website where voters could hear Branan trash talking citizens that came to his Senate office to lobby him to pass the anti Agenda 21 legislation.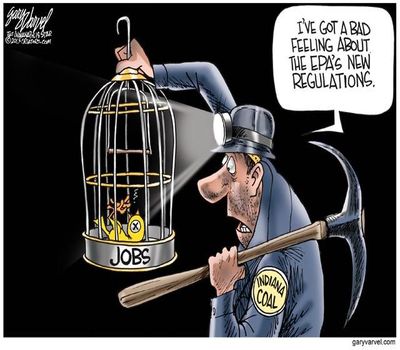 The A$$ HO** In Charge Is Still At It
And Here is What Happens In Oklahoma
By Ms PM
According to
this article
utility rate increases are on the way.
You can thank O-shitheads EPA regulations. The two largest utilities are expecting compliance to cost customers at least 10 to 15 percent more because using coal, our cheapest fuel, will be a thing of the past.
Another interesting tidbit is Public Service Company of Oklahoma and Oklahoma Gas & Electric Co. isn't exactly sure how much it will cost customers. This statement lets the cat out of the bag and when the rates go higher you can guess how much you'll really be paying. The utility companies can always get away with this tactic because they will say "see, we said it could be more." It wasn't long ago where we did a story on the electric companies wanting to charge folks for using solar. One thing for sure, no matter which avenue you pick, government will see to it that you keep digging into your pocket. This is all supposed to take effect on Jan 4, 2019, so there is still a little time to dig a hole and jump in.
While you're jumping in grab onto Michael Teague, Oklahoma's Secretary of Energy and Environment. He seems to think the regulations are "manageable." Well, so is constipation… but after a while you will have to make an unpleasant choice. He can at least be up close and personal for that "manageable" explosion. Calling him a dip shit is fitting for someone as close to the Obama nuggets in crime.
What will this do to those living on a fixed income? What will it do to prices of anything associated with power? Unfortunately you will not only pay for your increase but everything along the line of consumerism. With these regulations deemed "manageable," who will manage to keep their nose above water?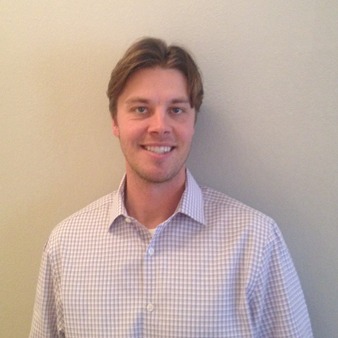 The Tricks they Play on Decent People

Last week saw a really underhanded stunt pulled against former Insurance Commissioner candidate Mark Croucher. Insurance agent Eddie Huff and politico Josh McFarland were part of a plot to force Mark Croucher to combine his Tulsa Christmas parade with the nearly defunct downtown Christmas parade. Huff appears to have played a minor part by defending McFarland's media comments.
The downtown parade removed the word "Christmas" from its name some years back, sparking an outrage that lead to the formation of Croucher's parade which is based at a Tulsa area shopping mall. Last year the downtown parade attendance had dwindled to an estimated 400 attendees while the competing parade that starts at the shopping mall had an estimated attendance at 35,000 to 40,000.
The plot was to force Croucher to join his parade with the old downtown "holiday" parade by putting a story in the Tulsa World that claimed that the two parades were merging. According to an email from one of our sources, Josh McFarland admitted to have never have spoken to Croucher prior to planting the story in the Tulsa World.

Once the information was given to the Tulsa World they revisited the story, corrected the misinformation, and even ran an editorial, all of which of course put pressure on Mark Croucher who came across as the Scrooge in the deal, which was their intention all along according to some Tulsa area sources.
In the end Mark Croucher owns the Tulsa Christmas Parade LLC as the sole owner and Josh McFarland had no right to claim the two parades were merging. The 2014 Tulsa Christmas Parade was announced a few months ago and the downtown "holiday" parade was named after American Waste Control Tulsa Christmas Parade in a press release a few days ago.
However a little digging showed that McFarland was bragging about "founding" the Tulsa Christmas Parade on his
bio on his website
:
"
2011
Founded
The Tulsa Christmas Parade
. This parade provides Tulsan's with the option to attend the only
Christmas
Parade in Tulsa. Parade has been successful for two consecutive years, and growing in popularity."
A 2013 Tulsa World story tells of the split between McFarland and Croucher and states that McFarland joined the downtown holiday parade after that split. Obviously McFarland had no ownership in the parade or he wouldn't have walked away. His reputation is that of a chamber of commerce stooge, some claim that he had a lot to do with the defeat of the Bill Christianson election which he was leading.
Bottom line is that this isn't a fight over who owns a Christmas parade; it is an attempt to ruin the Tulsa Christmas Parade so that the downtown holiday parade can continue to spotlight gay and lesbian groups, Muslim groups, and even Jewish groups in an effort to force diversity into Tulsa area religion. You don't see Christians trying to force their way into the other group's events but somehow Josh McFarland thinks it is okay to kill off the only Christian parade in Tulsa. But one can say that they at least named the down parade properly, after a trash company.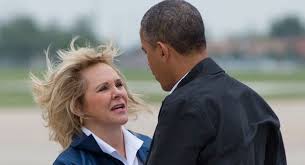 Forget About Another Tea Party In Washington, It Would Be Wise To Look At Oklahoma's Tax System
Oh Wait, Little Miss "I've Lowered Taxes" Just Got Re-elected
By Ms PM
The next time you hear some sorry politician say "I'm lookin' out for you" you can bet you're in trouble. This is a true story about the way Oklahoma unfairly taxes its citizens. Not only is it unfair, they have conjured up a way for their system to double tax you for things you purchase. It is quite clear as to why no one elected to hold office will do anything to reform our tax code. If they did the state would miss out on a lot of stolen money. When you hear our governor say how great she is for cutting taxes try remembering to ask her about these examples and watch her trip over her tongue or blame someone else trying to justify what is going on.
Did you know that when or if you are lucky enough to buy a new vehicle you are taxed the full purchase price and your trade in vehicle allowance isn't taken off the purchase price? It doesn't matter that you already paid tax on your trade in vehicle. The tax you've already paid has miraculously disappeared or at the least no longer counts. In their corrupt little minds it's as if you never paid the tax. Politicians want as much of your money as they can get and it is understandably easy for them to pick away at your paycheck when idiots aren't paying attention. You also pay in advance for a tire disposal fee. It doesn't matter that you may sell the vehicle before replacing the tires, you pay it upfront. The smuck you sell the vehicle to also pays up front. You pay again if you put new tires on the vehicle. Government is the only entity that can get away with making people pay for something before they use it. Don't cha feel lucky?
Did you know that when you buy an RV the tag agency emails Oklahoma City to see if the price you paid is market value? This is done while you wait picking your nose to pass the time before the answer comes back. Let's not forget that your government is paying someone with your tax dollars to answer that email. If you didn't purchase something for a value of what the Oklahoma tax man thinks you should have paid…tough, you have to pay a tax amount for a value he comes up with. But…if you paid more than what he says market value is…tough, the tax will not be adjusted down to market value.
For certain, it doesn't matter that daddy gave daughter a screaming deal. Daughter will pay the higher tax because corrupt politicians pass the laws for all to abide by. It also doesn't matter that you may have the time and energy to fix up an RV and when you're finished you'll have a nice unit to enjoy. You will pay the higher tax of their market value regardless if the RV is safe, road worthy and needs a ton of work. Nothing is taken into consideration, it could be an exceptional unit that warrants a better price or it could be a piece of crap just like most politicians.
Is there any wonder why people lie when they go into a tag agency to register something? You never want to be truthful even though you have to swear your answers are truthful. You really want to adopt the political philosophy that politicians live by. Never say the truth unless it benefits you and when you lie and get caught just have a puppy dog face when you say "I'm sorry." Never forget to become a true actor when you say you'll never do it again as you beg for forgiveness.
Unfortunately, that approach will never work for the common citizen. It is a fact that politicians will always hold themselves to a lower standard when it comes to prosecuting a citizen for those same actions.
And…while I'm writing about "prosecuting a citizen"……HAHAHAHAHAHAHAHAHA Branan the bigot LOST!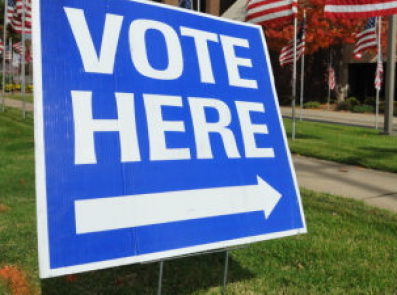 Primary Election Results 2014
Democrats have a runoff election between Deskin and Cox for state superintendent.
Connie Johnson will face Jim Rodgers in the Senate campaign runoff while Al McAffrey will face Tom Guild in the congressional run off for District 5. Bert Smith and Earl Everett won the Democrat elections for the other two congressional races.
Republican candidate Mary Fallin won her race outright with around 75% of thevote followed by legalization of pot candidate Chad Moody at 15% and libertarian candidate Dax Eubanks at around 9%
Janet Barresi, the incumbent and embattled State Superintendent got her butt handed to her by Joy Hofmeister who won outright with 57% of the vote. Barresi came in dead last despite an attempt to reach out to conservatives that appeared to work on some including Charlie Meadows of Ocpac who endorsed her late in the race.
State Insurance Commissioner John Doak kept his seat with a 77% win, and Senator Cliff Branan lost his race for Corporation Commissioner to former Speaker Todd Hiett by 2.2%,
Senator Jim Inhofe retained his seat with an 87% margin, while James Lankford defeated TW Shannon with a 56% margin, avoiding a runoff. Both Lankford and Shannon were Tom Cole lackies and many are convinced that Tom Cole encouraged Shannon to run knowing that he would lose.
Mark Wayne Mullins retained his congressional seat with a 80% margin, Frank Lucas retained his congressional seat with an 82%, Tom Cole kept his seat with an 85% margin win over Crazy Anna Flatt, and Patricia Douglas will face Steve Russel in a run off for the 5th District Congressional seat.
In the state senate races Bingman retained his seat with a margin of 73%, AJ Griffin with a margin of 65%, District 22 will have a runoff between Rice and Thomas, Jech barely won District 26, Jason Smalley won outright with 56% in a crowed field for District 28, Yen faces Steve Kern in a District 40 runoff, and Jack Fry won District 42 by 5.2% despite a good showing by former Senator Greg Childers. Fry was Midwest City Mayor and had a lot of name recognition in that area of the district.
In the State House races Travis Dunlap won District 10, Micah Thompson won District 17, Josh Cockcroft retained his seat with a 77% margin, District 29 will have a runoff between Leewright and Thompson-Fields, Jason Murphey easily defeated the State Chamber candidate with a 83% margin, Kevin Wallace retained his seat with a 75% margin, and in District 38 Pfiefer faces LeValley in a runoff.
District 40 was won by Chad Caldwell with a 59% margin, John Enns retained his seat with a 64& win, District 43 will have a runoff between Jordan and Clour, Tommy Hardin retained his seat with a 74% win, and Mark McBride retained District 53 with a 82% win. District 54 saw Paul Wesselhoft retain his seat with an 77% win, while District 61 will see a runoff between Murdock and Ron Paul Crazy Kenny Bob Tapp, and District 62 saw a victory of Montgomery over cross by a 2% margin.
Liberal son of Ann Coody won his race in District 63 by a one percent margin, District 65 will see a runoff between Hayes and Park, District 69 will have a runoff between Abdo and Strom, David Brumbaugh retained his seat in District 76, and Weldon Watson retained his seat in District 79 despite determined challenger Lois Jacobs, District 82 was a win for former senator Kevin Calvey, District 91 was won by Chris Kananday, District 95 saw RINO Charlie Joyner retain his seat with a 6% margin, District 98 saw Micheal Rogers win with a 63% margin, and District 101 had RINO Gary Banz retain his seat against challenger AJ Bailey with a 82% margin.
The Tulsa County D.A. race saw RINO Fred Jordan face a run off with Steve Kunzwieller.
August 26th is the statewide runoff election and the General election will be on November 4th
2013 Senate members and House Members
Please copy the block of emails for your contact list so you are able to email all of them and help to inform and educate them before the new sessions begin. Use Bcc to send dozens of email with one email from you to them. This will look like you send each one of them a personal email with only their email showing as the recipient. Please mention the Sooner TeaParty in your emails so they will have a healthy respest for what we do.
Want to reach all 101 House members with two email addresses? Just use these email addresses in the Bcc address line and all 101 of them will get a copy
Here are the updated individual House members email addresses in three blocks of Thirty- four each and updated senate emal addresses in one block
.
Rem
ember to strip the unsubscribe link before forwarding this newsletter to prevent someone from taking you off our list! Use our forward this email link at the top owf the newsletter to prevent being accidently unsubscribed.
Money is always needed for printing costs, postage, sign materials, and robo call costs. We are tightfisted; we will spend your hard earned money wisely and frugally as we do our very best to clean up Oklahoma politicians so we can begin to clean up our country.
You can donate by sending a check to Sooner Tea party, 358 North Rockwell Ave, Oklahoma City, OK, 73127 or visit Soonerteaparty.org and use the Paypal donation button.