It's time to resist the next war now
Hi Friend. You probably know that Courage to Resist has been at the center of the most significant anti-war campaigns of the post-9/11 era, from leading the campaign to free military intel analyst Chelsea Manning (2010-2017) all the way back to defending Lt. Ehren Watada (2006-2007), the first military officer to refuse deployment to Iraq.
President Trump seems to toy with the idea of new wars daily, from Iran and North Korea to Syria. The only thing that's certain is that we need to be ready to support the next wave of military resistance to endless war, but we need your help today to do so.
Together we need to raise $25,000 by the end of July. We have $1,000 in matching challenge donors to double your impact today! Thank you to Anonymous (Grandmother for peace, Miami, FL) $500, Matt Lou (Vietnam veteran, Daly City, CA) $250, and Mary Albertson (Seattle, WA) $250. Are you able to be a matching challenge donor, either publicly identified or anonymously, of $100 or more? If so, please contact anya@couragetoresist.org
D O N A T E
towards a world without war
Are we worth fighting for?
Don't take our word for it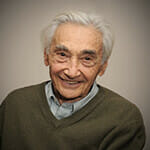 "I would urge people to support Courage to Resist in whatever way they can. I can think of nothing more important in stopping the war ..."

—Howard Zinn, author, historian, activist (1922-2010)

"One of the best decisions Chelsea Manning Support Network ever made was hooking up with Courage to Resist. They are amazing. I can't sing their praises enough. In fact I became a regular donor."

—Rainey Reitman, Director of Activism, Electronic Frontier Foundation (EFF)
D O N A T E
to support resistance