Moore Tornado Relief Effort Needs Your Help
We have spent most of the week supporting the Moore tornado relief effort so this newsletter will be a bit skimpy. Why did we get involved? Because of all the phone calls and emails from across the country asking for help in finding a place to "plug in" to help the effort. You see, it is difficult to drive across the country and find a place to help out efficiently. Out of town groups need a local partner after trying to go it alone at previous disasters.
We raised a little over $600 in funds ourselves and immediately used that cash to fill in gaps in the non profit's supply chain or preparations. The first need was believe it or not, water to wash dishes in for one of the mobile kitchens. So we rounded up a potable water tank and found a fire station willing to fill it and hauled it over to Southgate Baptist Church. We bought some heavy duty Rubbermaid plastic totes and siphoned the water out so we could use the vehicle to get more water if needed. That bought the mobile kitchen two days till the water came back on. They boiled the water anyway, both before and after the water pressure was restored.
Next we bought garden rakes and gloves and put our people to work cleaning the Southgate Baptist Church's front lawn after cleaning the areas where the medical tents were set up. Lacking trash cans or dumpsters we made dozens of piles that were picked up the next day with a small front end loader. We paid for a supply of diesel for the front end loader and the next day enough volunteers flooded in to pick up the dozens of piles of debris and finish off the downed trees on the property, except for some big uprooted stumps that we couldn't cut up.
Next up was one of the mobile kitchens was in danger of running out of Styrofoam containers so we picked up several thousand for them along with a supply of soft drinks for the volunteers cooking the food. Water is good but after a few days….well, some caffeine comes in handy.
The first few days were chaotic and the work to restore the power lines kept most of the volunteers out of the disaster zone. We did get in to deliver drinking water to Orr Family Farms, thanks to being able to drop Senator Ralph Shortey's name. Then as the power lines were going up we learned how to get into the zone and deliver several thousand hot meals. The cops were great, so were the state troopers and most of the National Guards. Once in a while some tool would make a fuss but being able to get a House or Senate member on the cell phone opened a barricade on more than one occasion. Our political contacts paid off in spades this week.
One of the mobile kitchens then was running out of diesel so we made arrangements through Senator Shortey but the driver that was delivering fuel thought only Tyson Foods needed the fuel but Shortey texted us at one thirty A.M to tell us the issue had been fixed and sure enough it was the next morning.
Friday and Saturday we focused on hauling hot meals, water, and supplies into the disaster zone but we did have dozens of people working on clean up teams inside the worst hit areas. Sunday will be the same, haul in teams with tools and supplies, put them to work cleaning up and delivering hot food in the immediate area.
Are we doing this all alone? Of course not. By partnering with Southgate Baptist Church and a couple of national nonprofit groups we vastly inflated our supply of volunteers. The non profit groups do this type of work all the time; they have the expertise but need locals that know the ground and have contacts to procure supplies. And we could care less who gets credit and are not going to recreate the wheel if they can provide a framework for us to use.
So the Southgate Church is hosting the entire infrastructure and accepting donations and we are funneling it out into the field along with many other church groups. Today we got in a load of walkie talkies for our teams which will be of enormous help in keeping all of our people together in the chaotic tangle of vehicles, destroyed homes, and hundreds of volunteers. We are stockpiling hand tools as they come in and recovering as many as possible at the end of the day to send back out but we are still woefully short of rakes, power tools, generators, extension cords, chainsaws, and gasoline for the generators and chain saws. We have plenty of gloves and trash bags. And please, please, please, don't bring any more bottled water! There are tons and tons of extra water by now!
We do need people with front end loaders and four wheelers with small trailers. We can use people with pickup trucks to haul supplies and food into the disaster zone. Between Tyson Foods and Mercy Meals, the two mobile kitchens set up at the Southgate Baptist Church compound, we could produce over 23,000 meals a day but there aren't enough volunteers and vehicles to get all the food out when it needs delivered. Meals have a short time frame, between 10:30 A.M. and 1:00 P.M. to accomplish the task. Dinner has a different clientele; the destroyed homes aren't big consumers of dinner or breakfast but the homes that don't yet have water restored or electrify could use the food.
Lastly, please don't just drive down and try to help on your own. Find a larger group or church, park your car away from the zone so you don't clog the residential streets with parked cars; there just isn't room for a dozen people to park at each address. Instead meet up five miles outside the disaster zone and carpool in to one of the churches like Southgate and ride into the zone with a dozen others in a van or pickup. The roads are full of well intentioned people riding around with this look on their faces, unable to get into the choked streets to help, becoming more of a problem than a help.
We have been putting people into teams with a leader and dropping them in with tools and supplies, bringing them lunch, reloading them with supplies, and picking them up in the afternoon. If you need to come out earlier you can ride back out on the supply truck anytime.
We are hearing that midweek will bring rains that will slow the cleanup if not halt it. Please come help us at Southgate Baptist Church anytime between 9 am and 7 pm. It is a quarter mile West of I-35 on SW 4th street in Moore. Come down I-35, take the 12th street exit, go east a few feet to Telephone Road, and head South till you hit SW 4th street. Go east a few hundred yards and either park across the street at one of the open areas or at the bus garage parking lot on the East side of the Church.
If you can't come please either donate via PayPal using soonerteaparty@gmail.com as the payment address so that we can purchase the needed tools or go by any Home Depot or Lowes and purchase something on our list of needed tools. Ask the manager if you can pay there and have us pick up the tools at the nearest store. Then email us to tell us about the purchase. Or bring us the tools at Southgate Baptist Church and tell them they are for the Sooner Tea Party clean up teams. If you want to loan us tools we will do our best to get them back to you but you should mark everything clearly, take pictures, and understand that the national groups say that about half of the smaller tools get misplaced and even a generator can get lost. One of the national groups has a system where someone can leave their drivers license info and pick up something large like a chainsaw or generator. Not a homeowner, just someone from one of our work crews. We provide the loaned tools and they help us keep track of them for the duration.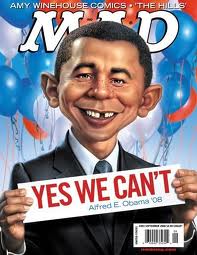 The Number One Thing that Governor Fallin
Could Do to Help on Sunday
We are being told by the national nonprofits that do disaster relief all over the country that a presidential visit will disrupt recovery operations more than any other reason.

No, adoring crowds won't like the street to see Obama but the security cordon is horrendously disruptive, costing over a half of a day for tens of thousands of volunteers.
We recall the reason that George Bush II didn't visit Katrina; to avoid this disruption. So can someone tell me why this clown is coming to Moore tomorrow?
Governor Fallin, if you really, really, want to help out tomorrow keep this idiot commander in chief in a dang helicopter. If there is no other way take the National Guard and the State Troopers and clear the path for the volunteer groups to line Tinker's runways with cases of bottled water to stop the plane from landing. Or porta potties might be more appropriate in Obama's case. Trust me, the tens of thousands of volunteers would be willing to hold it all day if needed. Or we can find an Oklahoma State Health Department car and use it as a porta potty and some of us would like to after those clowns tried to hassle some of the mobile kitchens.
Or we would be willing to use the Red Cross vehicles for porta potties. Wait… there aren't any Red Cross vehicles or supplies anywhere near the zone. Best way to find them is on T.V. ads begging for money, near the T.V. cameras where they are telling everyone what a great job the Red Cross is doing, or over at Incident Command where they are complaining about the Faith Based Groups that are actually doing most of the work. Now the word is that they can be found at the malls and outside the zone collecting donations but the only Red Cross vehicle I've seen all week had a couple of triple chin dudes driving through Southgate Church parking lot after picking up a few free Tyson Foods chicken sandwiches.
If you want to give the Salvation Army, Mercy Meals, or a host of other groups would actually use the money to help local residents. Or even better find a church involved like Southgate Baptist Church and give them the cash or donated supplies.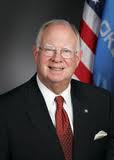 We Were Wrong
Not All Senators are Syphilitic Bastards;
Some are Syphilitic Atheist Bastards
Well we need to add a new acronym to our language here in Oklahoma; S.A. B. or Syphilitic Atheist Bastard which refers to a new Senate legislative clique that is continuing their war against Faith Based Groups, specifically, against Christians. The initial leaders of this wonderful group of Oklahoma politicians is Senators Bingman and Senator Ford who claimed the top "honor" by denying a senate committee vote on HB 1940.
Oh, and our apologies to any atheists out there for these two sullying their reputations. Feel free to deny these two bozos are your own.
And once again, why is it that bills like this face oppostition from the most powerful Republican senators? Because the State Chamber of Commerce believes these kind of bills make Oklahoma look "backward" and they are on record stating that in order attract companies from the East and West coast we must make Oklahoma a more "cosmopolitan" state by beating the religion and the redneck out of Oklahoma.
HB 1940 was authored by Rep. John Bennett and coauthored by Vaughn, Kern, Ritze, Walker, Hulbert, Fisher, Reynolds, Russ, Blackwell, and the senate authors were Senators Mark Allen and Ralph Shorty. Yeah we slapped Allen around a bit last week; tough cookies, he had it coming after voting badly, but in this case he authored a bill that was nothing more than an attempt to remove religious discrimination against students.
We tell people that the Tea Party doesn't do religion in that we don't base our support or opposition of a bill based upon religious grounds and we have never really allowed religion to play a huge part in what we do. That said, when we used to waste times on meetings we would open with a prayer if someone wanted and we demanded that people respect the religious viewpoints and sensibilities of fellow members. True, we supported many bills that were religious based but not so much for the content but more out of respect for the simple fact that the majority of Oklahomans are religious. The constituents want those types of bills heard and voted on therefore a responsible representative or senator should hear the bills and take a recorded vote on each one.
HB 1940 really is nothing more or less than a 1st Amendment bill and it passed the House with a huge majority on a bipartisan recorded vote. Matter of fact it looks like only one Republican voted against the bill; Rep Doug Cox, Mr. Obama Care and Mr. Transvestite Republican Birth Certificate bill himself.
Representative Dan Fisher and John Bennet tried to visit with Senator Ford but were turned away. Senator Allen (the dude we slapped around last week for good reason) also attempted to personally visit with Senator Ford only to be refused. After being disrespected and rebuffed Representative Fisher and Bennett did managed to visit with Senate President Pro Tem Bingman but to no avail; Senator Bingman parroted what Senator Ford had said before, that to protect students from religious discrimination was "Bad policy".
Below are the House votes:
YEAS: 79
Armes Fisher McDaniel, R. Roberts, D.
Banz Floyd McNiel Roberts, S.
Bennett Glenn Moore Russ
Biggs Grau Mulready Sanders
Billy Hall Murphey Schwartz
Blackwell Hardin Nelson Scott
Brumbaugh Henke Newell Sears
Casey Hickman Nollan Shoemake
Christian Hulbert O'Donnell Smalley
Cleveland Inman Ortega Stiles
Cockroft Jackson Osborn Thomsen
Coody Johnson Ownbey Turner
Cooksey Kern Perryman Vaughan
Dank Lockhart Peterson Walker
Denney Martin, Sc. Pittman Watson
Derby Martin, St. Proctor Wesselhoft
DeWitt McBride Pruett Wood
Dorman McCall Quinn Wright
Echols McCullough Reynolds Mr. Speaker
Enns McDaniel, C. Ritze
NAYS: 13
Cannaday Jordan Rousselot Williams
Condit McDaniel, J. Shelton
Cox McPeak Sherrer
Hoskin Renegar Virgin
EXCUSED: 9
Brown Joyner Matthews
Fourkiller Kirby Morrissette
Hamilton Kouplen Trebilcock
Now many of us have made the mistake as new dads of slipping and using a curse word after whacking a thumb with a hammer or something equally idiotic. I'll never forget marshalling my first son back to his bed when he was around three years old. He drops this small soft plastic hammer from his little tyke tool kit that he was dragging around with him and mutters: "S.O.B" except he didn't use the initials and he kind of ran the words together. Lots of new days go through that rite of passage and can't help but laugh inside while you are trying to keep a straight face while admonishing the kid. After all, he most likely picked it up when you slipped up. Or you made the mistake of marrying an Aggie…. Oh, I didn't actually write that did I? Bad man….
But now Oklahoma dads have a new curse word that is actually socially acceptable even during church services. If you drop the collection plate, or granny cuts you off in the parking lot and takes the last parking slot, no problem, just mutter "S.A. B." kind of like you would say "Darn it all!"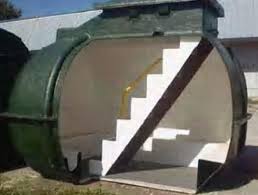 Why Is It?
By Ms PM
Here we go again…never let a good crisis go to waste. Hearing the latest rumble about legislatures possibly gearing up to call for new bonds or dipping into the rainy day fund that would pay for storm shelters will no doubt get a ton of support. The questions that come to mind are how long have any of us lived in Oklahoma, and why is this issue of storm shelters once again addressed after the devastation?Shouldn't this be before something like this happens? Those new to the area are not new to the idea that Oklahoma has tornados. You would think that setting a priority for installing a shelter,whether it is on personal or school property wouldhave already heldthe utmost importance stance.
In a world of twenty-four-seven media and the fact that we all live in "tornado alley" along with the fact that this is "tornado season," why on earth are people surprised to the point of disbelief that a F4 or F5 tornado rammed through Oklahoma and took out Moore…again?
Before this monster touched down there was time to do something in the days leading up to this disaster. It was very hot and humid, and storms were in the forecast. It had all the ingredients of a perfect storm. Moore was warned and told to get undergroundor get out of the area once the direction was set in motion. At this point time was running out. Why was Plaza Towers School on lockdown without a shelter? One parent demanded his two children leave with him and in hind sight now, it could be said that he more than likely saved their lives.
What is it that makes people believe someone else has the knowledge of how things will turn out? And another huge question that needs an answer…why do some schools not haveshelters? Thebasement at Plaza Towers Schoolturned into a well-built underground shelter would have saved lives. Is it so hard to believe that funds for education are misspent and why hasn't it been a priority to get a shelter installed in every school? Do we really need more taxpayer money to pay for these shelters or do we need people in charge that refuse to misappropriate funds and know how to set the right priorities to get the job done? Why are parents silent within their school district? To demand this is something that is far overdue. Every school district must be held accountable and any school without a storm shelter is closed until they comply. The excuse of not having the money is a total scam and inexcusable! Another bit of information is that Plaza Towers had been added on to. What makes a storm shelter so insignificant in the realm of spending money that no one thought it a good idea to use the money for a shelter instead of making an existing school larger? I hope the citizens of Oklahoma are as pissed off as they should be for allowing this type of nonsense to continue!
Educators push extremely hard for computers and the latest technology. Where are the demands on this issue? There is little doubt that the parents of deceased children in this latest catastrophe have an overwhelming grief to live with. There is no justification for a tragedy of this magnitude.
Part of the rumor said that some of the money will go to home owners. Why do responsible home owners already have a shelter and then are asked to pay for a neighbor's shelter? This resonates social justice in its highest form and one we're all too familiar with. There are those that truly do not have the funds and in no way are we talking about that small minority. Here in Oklahoma an amount of $6.71 a day would provide a family with a storm shelter after saving for one year. Save for two years, or three if you must. Just put the damn thing in!
Many people spend this amount daily and some spend more. Why it is more important to buy the instant gratifications in today's society? Those spending their shelter away may want to take a serious look at what they are doing and figure it out before the next one…and there will be another. It is hard to see homes torn apart; no one needs to see your dead body pulled from the carnage because you didn't have the sense to get a storm shelter installed.
Asking any governmentfor money has long strings attached. Why is it so hard to see how government does away with the gift of charity in its true sense?
Watching today as groups of volunteers were busy cleaning up the aftermath was something to warm any heart. Just as touching but stirring an emotion of sadness and deep sorrow we watched as people dug through what was left of a life they once had. With no vehicle, only a dolly, he wheeled a chest down the side of the road with the few things he found inside the rubble. He was, at the very least tired, but did it anyway in hope of saving something. Who would have thought his life at this moment would have turned out this way. We watched as another accumulated a small pile of shoes in front of what had been a home. Did they want the shoes or was it all they could find? Even though the sun was shining, there was a dark cloud that shaded what should have been a beautiful spring day.
We took notice of the smell; it was one of dirt and an old, dusty and wet wood smell that clogged our noses and gave us headaches. We also noticed that maneuvering the congested streets, taking more than three hours to go maybe a few miles delivering food and water to those very deserving souls, not one horn blew at anyone. Somehow we all knew that everyone was doing the very best they could.
The military and police had the utmost respect for all in the area; couple that with extreme patience it is a meager statement to say, God blesses them all. The kindness poured from each and every one helping every person they encountered. At times the cleared streets would be closed because of power poles being installed and the only choice was to block traffic to get them in place. It didn't seem to matter that you had to U-turn and find another way in. No matter what it took, you kept delivering what you had to distribute, knowing you would achieve the goal of providing the basic necessities of food and water.
Southgate Baptist Church was the center point for our delivery process. Tyson Chicken and Mercy Chefs kept cooking food and feeding those in need. We were blessed with delivering food to Thunderbird Casino for the first responders helping to clean up Little Axe. Just for today, they had plenty to eat. Their tireless efforts at the church will go on as long as they are needed. Before we left for home, we were told, "We will be here for days, weeks and months…whatever it takes."
The ride home was quiet. Trying to process what we had seen, the heartbreak of other's reality started to sink in. We had a vehicle to drive home and a home to go to with grass to mow, laundry to do and the everyday chores that didn't get done today. It didn't seem to matter; the gift to us of being present for those that had lost everything took center stage to anything we could have spent our time on.
As night approached, with fire flies dotting the evening; we settled in after a nice hot shower soon to crawl into a clean bed surrounded by a safe place to rest. Bless all of those that have lost this simple luxury.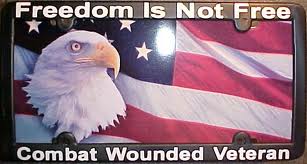 What a Wonderful Gift the State Senate
Had to Give Oklahoma Disabled Veterans
But Did They?
It isn't often that I am "wowed" by the inside information that we get but last week we obtained some info that was simply stunning, not only in the info revealed but by the incredibly short sighted and simply stunning lack of a shred of human decency shown by some of the politicians in this state.
What I am talking about was a bill that would have enabled Oklahoma disabled veterans to participate in a study that used hyperbaric treatment to treat head wounds, TBI, or PTSD. Not only has Oklahoma medical experts proven that this treatment works, they have documented it, and it has the potential to save $79,000,000.00 per year in state tax dollars by removing 22,000 wounded vets off the unemployment rolls after repairing them, it has the potential to return those vets to active service and make taxpayers out of them instead of tax consumers. Now we have a sacred obligation to pay any and all costs to return these people to good health but we can do so far more efficiently according to the reports on this new treatment.
Now for the skeptics out there I'll ask the first question that popped into my head when I learned about this new treatment; Why isn't it being used if it is so wonderful?
The answer is like what the Watchman always says in his stories; follow the money. The feds have spent 5 billion dollars so far on research to solve the TBI and PTSD problem but they have refused to research methods that aren't patentable and not only have they refused to research any non patentable method, they have actively blocked research into promising areas. Why? Because these PhD's will have a patent on any discovered processes or medicines and stand to make a fortune off patent royalties.
And who in Oklahoma would want to kill this project? Once again, the nemisis of good government and the public welfare, the State Chamber of Commerce who represents the corporate welfare including medical research companies that won't make money off making our veterans well unless they can find a method they can patent.
Over forty Oklahoma vets have already been treated in pilot projects that were successful and this wonder bill, HB 1942 was written to authorize Oklahoma medical researchers and hospitals to begin further studies and treatment. The bill would have allowed the feds to reimburse Oklahoma for those cases were improvement was documented. As in it works on each soldier or the taxpayer doesn't pay a dime for the treatment. Those would be some pretty cocky doctors or some pretty confident doctors depending on how this plays out. I suspect the latter is the case.
What is the hurry is the next question. How about 750,000 wounded vets that are committing suicide at the rate of 22 per day? What is that roughly, 8,000 per year? That alone is reason to try almost anything.
Now this wonder full legislation was all set after months of progress through the House and Senate, indeed it had passed both houses with strong support and Governor Falling had agreed to sign the bill as long as the cost was under 7 million dollars. The bill was held up in conference committee (a legislative hell hole where any differences between the Senate and House versions are worked out) but it passed out of the House and into the Senate and is awaiting a senate vote after the 7 million dollar cost was stripped out. As in zero cost to the taxpayer and even insurance companies were allowed to make payments optional….they even found donated money to pay for the treatment. Now National Guard units are between 40 and 70% degraded from the years of combat losses and injuries suffered by their soldiers so all the more reason to pass this bill, right? And the process has been used for 75 years to treat other brain injuries. And the Oklahoma pilot study has been successful for four years with documented proof that 100% of the vets either improved or were returned to active duty in a couple of cases.
What a wonderful present for the senate to present to veterans and their families, right? Right? Right?
But we are getting ahead of ourselves. First take the time to read this information so you are convinced that this is the real deal.
House Talking Points on HB 1942
House Bullet Points on HB 1942
Dr. Raskob letter supporting research and results
Results slide including a 15 IQ point increase. Can we put the legislators through this treatment too? Can we put the legislators through this treatment too?
Israeli report on using hyperbaric treatment for brain injuries
Power point slides on hyperbaric treatment
There is more including an embargoed pre publication response to a study in a medical journal but out of respect for the scientific process and the medical journal we won't publish the response until it is actually published but the facts behind this issue are rock solid.
And the final House vote on this bill? It was 97 to 0 with four House members not present. Rock solid bi partisan support for this issue.
And what did the senate do? How did they vote? Well they aren't saying because they didn't record earlier votes, remember that this bill has been progressing since early February. And what does the Senate plan to do?
We will tell you next week and you are not going to like what we have to report.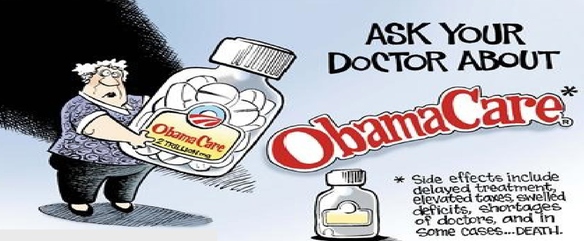 Obama Care
Bend Over or Just Say Ahhhhh?
By the Watchman
In a surprise move the Senate announced a plan to continue funding the State's program Insure Oklahoma with funds from Tobacco taxes. It really sounded like a good idea. They hailed it as a way to continue the program without federal dollars and without federal approval. It was rapidly endorsed by Governor Fallin. They thought this would go unchallenged by anyone. Wrong.
In researching this article we went to www.ok.gov and went to the Senate web site to look up the two bills they indicated the language was instrumental in implementing this option. Those bills are SB 254 and SB 700. Both bills are disasters. In addition we had to look at HB 1108 to see what was included in there. It too was a disaster.
We'll begin with SB 254. To begin with, this bill lowers the requirements for qualifying for the program from 135% of the poverty level to 185% of the poverty level. That's a 30% increase in the rate of eligibility. That number is designed to make it unaffordable for the state. The cost of the program at these levels will force the state to seek federal funds to keep the program afloat thus ending up in Obama Care. A shrewd calculating way to force us into what the Oklahoma State Chamber of Commerce wants. Let's not forget, the State Chamber owns the Senate.
The bill also calls for paying a subsidy to the enrolled individuals, just like Obama Care, to help them afford the insurance provide. Now if this isn't a well-disguised Obama Care bill, I don't know what is.
This bill also calls for obtaining waivers from the Center for Medicare/Medicaid Services. This has already been attempted with this program and was denied. Why do they think this will fly this time? Is it because it has the look of tricking the State of Oklahoma into compliance with Obama Care? Let's face it, they are mostly Democrats in Republican Clothing in the Senate and probably do think it will fly. Not if we have anything to do with it. You can read the bill here.
In short, SB 254 is a blueprint to a single payer system. The only people that benefit from this are the major corporations who can dump their low wage earners into the program, and the Oklahoma State Chamber of Commerce. The losers are the tax payers of Oklahoma who will see that recently passed tax decrease disappear.
We next took a look at Senate Bill 700. This 116 page monster is a masterpiece of word craft that even Nancy Pelosi would be proud to say "We have to pass the bill so you can read what's in it." This bill deals with Captured Insurance. Those insurance companies deal primarily with businesses. This may be good for businesses and the State Chamber of Commerce, but I could find nothing in there that dealt with individual insurance. How is a bill directed towards businesses supposed to benefit those who cannot afford medical insurance? It appears to us that the only people this bill benefits are businesses and the Oklahoma State Chamber of Commerce, which supports this bill. You can read the bill here.read the bill here.
The House even got into the act. They passed HB 1108, which is a companion bill to SB 700. Like SB 700, it covers businesses. It's about as convoluted as SB 700. There is nothing in there that benefits the individual insurance policy holder or the uninsured. Everything in there is about the business community and the Oklahoma State Chamber of Commerce. You can read that bill here.that bill here. ..
Now if that wasn't bad enough, our own Insurance Commissioner, John Doak, supported the bills listed above. This article in the Captive Insurance Times shows it. John Doak and Owen Laughlin | Oklahoma Insurance Department | captive insurance interview | captiveinsurancetimes.com. Now we're not saying that the deck is stacked against the average citizen, but we feel that the citizens of Oklahoma are smart enough to read between the lines.
If this state truly wants to fund Insure Oklahoma, we have the means to do so without going through these repeated attempts to thrust Obama Care on us. You elected officials must remember that the CITIZENS OF OKLAHOMA voted Obama Care down in 2010. The way to fund Insure Oklahoma is to stop paying tribute to your slave masters to the tune of thirty seven percent (37%) of our tax dollars every year. Two billion dollars a year would fund a whole lot of what this state needs to fund. So what if you can't pay your slave masters. A good place to start might be the Governor's slush fund.
In closing all we can say is bragging has brought these bills to light. It may also bring them to an end. Sooner or later those that think they know what's best for us will realize that We The People will not accept their payment of tribute to their slave master, the Oklahoma State Chamber of Commerce.
2013 Senate members and House Members
Please copy the block of emails for your contact list so you are able to email all of them and help to inform and educate them before the new sessions begin. Use Bcc to send dozens of email with one email from you to them. This will look like you send each one of them a personal email with only their email showing as the recipient. Please mention the Sooner TeaParty in your emails so they will have a healthy respest for what we do.
Here are the updated House members email addresses in three blocks of Thirty- four each and updated senate emal addresses in one block
.
Rem
ember to strip the unsubscribe link before forwarding this newsletter to prevent someone from taking you off our list! Use our forward this email link at the top of the newsletter to prevent being accidently unsubscribed.
Money is always needed for printing costs, postage, sign materials, and robo call costs. We are tightfisted; we will spend your hard earned money wisely and frugally as we do our very best to clean up Oklahoma politicians so we can begin to clean up our country.
You can donate by sending a check to Sooner Tea party, 358 North Rockwell Ave, Oklahoma City, OK, 73127 or visit Soonerteaparty.org and use the Paypal donation button.