TRUST GOES FAST
OFFICIAL FILM CHART UPDATE
ARROW EARNS A SPECIAL GONG…
…AND SECOND RUN WINS TOO…
…WHILE NETWORK WINS IN THE UK
…AS LIONSGATE GRAPPLES WITH PAIGE
THRONES COMES OUT OF THE SHADOWS
STUDIOCANAL UNVEILS Q3 SLATE…
…WITH GRACE, CONCRETE AND MORE
TRAILERS OF THE WEEK
---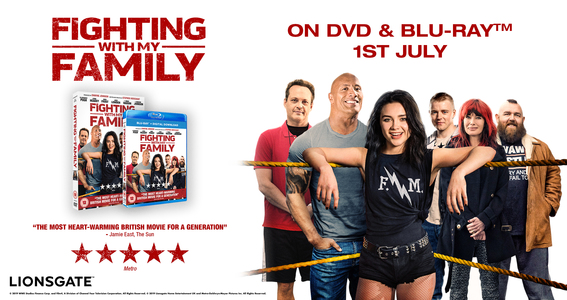 ---
If you can't read this newsletter or see the ads, please click here.
It was a good week for… That GoT box looks gorgeous…
It was a bad week for… Illegal streaming sites as piracy falls…
The Industry Trust has scored a major coup in the latest partner for its ongoing Moments Worth Paying For campaign aimed at fighting piracy and reminding audiences of the effort that goes into making films and the importance of paying content. For it has teamed up with Universal to put together a Moments Worth Paying for ad that features forthcoming blockbuster Fast & Furious: Hobbs & Shaw. The ad, airing at cinemas and beyond from today (Friday June 28), features the film's stars Dwayne Johnson, aka The Rock, and Eiza Gonzalez talking about the stunts in the latest in the franchise, which also features Jason Statham. Commenting on the latest salvo, which, as ever, directs consumers to findanyfilm.com, Sylvia Dick, Head of Audience Engagement, The Industry Trust said: "Being able to work with Universal on a movie as epic and jaw-dropping as Fast & Furious: Hobbs & Shaw is truly incredible, as the film is full of high octane, action-packed moments that really are best seen first on the big screen. With an engaged fan base from the Fast & Furious franchise and such a wide appeal, the film allows us to hit the 16-34 male demographic, who are continued key infringers. We're so excited to welcome back Dwayne Johnson to the campaign, who has previously starred in three of our trailers; it's a real testament to the cause that we have A-list talent backing our message and helping to inspire as many people as possible to choose official channels to watch their film and television content." Karen Charalambous, Group Marketing Director, Universal Pictures UK said: "Once again we're delighted to partner with The Industry Trust on this exclusive piece for 'Fast & Furious: Hobbs & Shaw', starring Dwayne Johnson and Eiza González. With such an exhilarating movie full of action-packed moments making its way to screens this summer, it's incredibly important to encourage audiences to experience the action in the biggest and best way possible; in the cinema! We fully support the vital work that the Trust does, and hope to encourage audiences to choose legal routes to watch the big screen moments that we all work so hard to create."
The fourth and final instalment of the first big Pixar and Disney franchise, Toy Story 4, is the number one film at UK cinemas this week following its barnstorming opening and the new film's box office success has given fresh impetus to the original films according to this week's Official Film Chart. For both the first film, Toy Story, and the third, are in the top 10 this week; the former at number six, the latter at number nine. Another animated title, How To Train Your Dragon, is still at number one while Liam Neeson's Cold Pursuit, featured here last week, is the highest new entry, landing at number two on the strength of digital sales alone.
---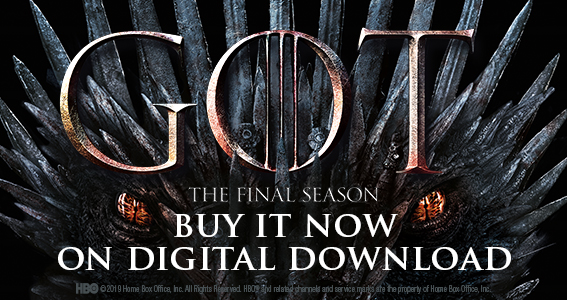 ---
Awards time again, and a the cream of the restoration world was celebrated this week at the Il Cinema Ritrovato awards in Italy, part of the ongoing festival and event dedicated to cinema spanning three centuries. Its DVD and Blu-ray awards are among the industry's most respected, and, as ever, the labels we've been talking about week in week out in these very pages scored well. Chief among them was Arrow. Senior producer James Blackford said: "We are super-pleased and honoured to receive the Il Cinema Ritrovato Best Special Features Award for our Blu-ray editions of The Fifth Cord and The Possessed, two lesser known Italian thrillers from the neglected auteur Luigi Bazzoni. One of the most rewarding aspects of working at Arrow is having the privilege of presenting new high-quality editions of sorely underappreciated films such as these, which have perhaps not previously been afforded the care and attention they deserve. Our approach is to take the highest possible road, newly restoring the films from film elements (the original negative wherever possible) and producing a wealth of new contextualising additional material such as commentaries, video essays, interviews with original cast and crew, and video appreciations from leading academics and critics. We hope these 'extras' are enjoyable and enriching for our audience, and it is fantastic to receive recognition in the form of this prestigious award. Thank you Il Cinema Ritrovato!"
Also scoring on the night was Second Run DVD, which picked up a gong for its work on Diamonds Of The Night in the Best Single Film category for Diamonds In The Night, of which the judges said: "I was very impressed by Second Run's Blu-Ray edition of Jan Nemec's masterpiece and debut feature film Diamonds of the Night, that has the unforgettable single long tracking opening sequence. The entire presentation including the special features, like Nemec's debut short film Loaf of Bread and the booklet, gave the film a context and an understanding of this remarkable filmmaker of the Czech New Wave." Commenting on its success, Second Run's Chris Barwick said: "We're delighted to once again win a prize at the prestigious Il Cinema Ritrovato Awards in Bologna. It was a great and wonderful surprise – especially given the calibre of the other nominated releases. Diamonds Of The Night is a very important film for us – not only because it is a rare and powerful work of art, but it was also the film that first turned our md Mehelli Modi onto the Czech New Wave when he first saw it in the 1960s." Nominated and mentioned in dispatches were the likes of the BFI and Powerhouse's Indicator series too.
More award, and Network also earned a gong for its work on restoring classic fare at the UK-based Focal Awards last week, beating competition from itself to win for Joe 90, as the company's Tim Beddows said: "Another milestone on the Network road, we were nominated for not one but two restoration trophies last week at Focal Awards. Thrilled as we were that The Zoo Gang restoration took its rightful place in the spotlight of unjustly forgotten TV shows, it was our equally painstaking restoration of the Supermarionation series Joe 90 that won the night. This was my chance to prove to the restoration team something that I have always told them – that no one comes close for restoring this kind of material."
Sticking with Network, and the company is one of a clutch involved in one of 2019's landmark anniversary celebrations (and we're not talking about the silver jubilee of the launch of legendary trade magazine timecode either, more on this in the coming weeks). For it's the 50th anniversary of the launch of comedy legends Monty Python which first aired in October 1969. Among the activity to mark it is a BFI Southbank season, celebrations across BBC radio and TV, books, records and, of relevance to Raygun readers, a newly restored release on Blu-ray and DVD of the entire TV series. Network has used its in-house team to "painstakingly" restore the original series, complete with a raft of extras and unseen material, with an exclusive online box available via Network ahead of individual releases. Commenting on the series, Tim Beddows, again, said: "It's been a long held ambition to add such an iconic series to our vast catalogue but here we are – Monty Python's Flying Circus takes one of the jewel positions in the Network crown. We're having a huge amount of fun restoring every frame of the original series and discovering so much more along the way and to be able to present the show on the worldwide stage is a privilege."
---
---
Lionsgate has, for the past few years, been supporting its big home entertainment releases by hosting special events wherever possible, and the distributor was at it again to mark the release on Monday July 1 of one of our favourite films of the year, the Stephen Merchant-directed Fighting With My Family, the unlikely but highly true story of Norfolk lass turned WWE wrestler Paige. The company hosted a comedy night featuring, among others Nathan Caton, with the four comics on show all talking about their own personal struggles, but, of course, in a hilarious way. Influencers and stars of the likes of Love Island, TOWIE, Dancing On Ice, X-Factor and more turned out in force at London's Bar Rumba, alongside the great and good of the industry (and, of course, The Raygun). And pity the poor Lionsgate staffers and Sainsbury's buying team who were mercilessly ripped apart by the assorted comedians; the latter being told that they had to get back to stacking shelves. Plaudits to Lionsgate for once again, flying the flag for home entertainment releases by hosting such events. You can see some of the coverage here, and, commenting on the event, Lionsgate's Marie-Claire Benson said: "The event was a huge success both in terms of happy guests, and excellent coverage. Whilst the crowd at Bar Rumba were being treated to a night of fun and comedy, WWE Superstar Paige was giving interviews to the likes of TalkSport, BBC Outlook, Digital Spy and The Sun's sports pages. We've been really pleased to see the strong placement across all the Digital Platforms this week, I'm proud of the sales and marketing teams' efforts which will no doubt translate into well-deserved sales for this funny and uplifting comedy."
More on the Fighting With My Family release, and Lionsgate is also working closely with the WWE to help push the release, and throwing all into the ring to get behind it, even hosting a signing at HMV in Paige's hometown of Norwich. Commenting on the release, the company's Abi Golding said: "We are planning an innovative, heavyweight above the line media campaign which includes primetime TV, VOD, Social and Out of Home to reach a broad target audience. HMV Norwich will also hold an exclusive signing with the Knight Family on July 6, giving the large wrestling community an opportunity to purchase a signed DVD or Blu-Ray. Lionsgate and WWE have also been working closely together on securing some prizes for the live tour in November as well as showing content on the current UK tour."
---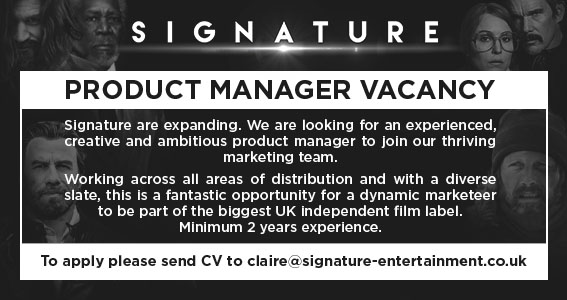 ---
It's the most well-worn headline used for Game Of Thrones related product, but, after HBO's big announcement this week of its physical plans for Game Of Thrones, winter really is coming. And it's coming in winter too. For the TV giant has slated December 2 for the release of the eighth and final season of its flagship fantasy show in a raft of different SKUs, including a lavish box set. We'll start with the perfect item for the diehard Game Of Thrones fans in the shape of the The Complete Collection. The "ultra-premium" collector's set features all eight seasons and a raft of extras, including a two-part show Game Of Thrones: Reunion Special only available within this set. The documentary features chat show host Conan O'Brien and scores of previously departed stars. The set is housed in a in a wooden shadow box case, with different layers representing different elements from each season. It includes a Hand Of The King pin clasp which holds all nine custom-plated disc sleeves. Other SKUs include DVD and Blu-ray versions of S8, similar versions of The Complete Series and a Season 8 Steelbook Blu-ray and 4K Ultra HD. You can see the set here on Zavvi and, as the company's head of buying for home entertainment and toys Steve Cook noted: "The GoT box set has gone down very well and we took a huge amount of pre-orders before the actual content reveal on Thursday, and now that the actual images are out there we have had another surge of orders. It looks like this will be well worth the retail price as it looks amazing."
The big homegrown TV launch this week came in the shape of Beecham House, the latest from Gurinder Chadha, the force behind Bend It Like Beckham (Bend It Like Beecham, in fact), an Indian set drama that offers a different viewpoint from the standard colonial tale. It launched in a blaze of publicity and its first two episodes aired on consecutive nights on Sunday and Monday. Acorn is continuing its busy year by releasing the series on DVD on July 22, with digital to follow in August. Commenting on the release, the company's Helen Squire said: "Its audience grew for the second episode - a good sign that it has resonated strongly with its audience – and early indications suggest that catch up is high. Dubbed as Delhi Downton and Punjab Poldark we were introduced to a rather dishy John Beecham (Tom Bateman) and household; his mother is played by Lesley Nicol who has moved above stairs after her turn as the cook in Downton Abbey! Secrets abound and it all looks beautiful enough to transport us to exotic places. The drama continues on Sunday nights only for the next four weeks."
---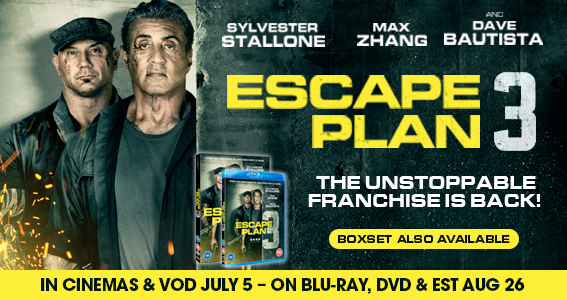 ---
Q3 business and Studiocanal has a busy quarter ahead, with new feature releases, including one of our films of the year, being supplanted by a hefty slate of classic titles given new 4K and restoration treatments too. As the company's Kristin Ryan said: "Once again our slate for the upcoming quarter is really exciting and incredibly varied. Our theatrical new releases include Ralph Fiennes' latest directorial project on the life of the greatest ballet dancer the world has seen to the outstanding Aretha Franklin performance film Amazing Grace through to our exciting new pre-school franchise in Moon and Me and a whole line up of restoration releases from our catalogue including two of the greatest films ever made in Don't Look Now and Apocalypse Now. We're incredibly excited for the upcoming quarter." Starting with those classics, and The Doors, one we've mentioned here recently, is in a new 4K restoration overseen by director Oliver Stone himself. The 4K Ultra HD and Blu-ray collector's edition includes three BDs, including two cuts of the film, interviews, extras and the superlative documentary When You're Strange. There's also another title we've mentioned here before, Apocalypse Now, in its eagerly awaited Final Cut edition, with more in the shape of classic Hammer and Lust For A Vampire; another 4K restoration in Don't Look Now, and, on July 1, a brace of Jean Cocteau films, La Testament d'Orphee and Le Sang D'un Poete. Commenting on the classic titles, senior product manager for catalogue Tara Hutton said: "This quarter sees the release of multiple restored titles from our extensive catalogue, including Oliver Stones' 90s rock biopic The Doors, featuring a career best performance from Val Kilmer, classic Hammer and firm fan favourite Lust for a Vampire, two Jean Cocteau classics and Cliff Richard's joyous Summer Holiday. Additionally, we are incredibly excited to be releasing two of our most celebrated masterpieces this year. One of the true gems in our catalogue and often voted as one of Britain's best ever films, Nic Roeg's Don't Look Now has been stunningly restored to 4K UHD for the first time. The restoration has been overseen by BAFTA-winning cinematographer Tony Richmond with bonus content includes new interviews with filmmaker fans: Danny Boyle, Stephen Woolley, Andrew Haigh, David Cronenberg, Brad Bird and critic Peter Bradshaw. With a full 4k re-release in cinemas and BFI event screening and Q&A followed by our home entertainment release, fans new and old can re-discover the masterpiece that is Don't Look Now. And following in August is the highly anticipated release of Apocalypse Now, in celebration of the 40th anniversary Francis Ford Coppola has personally overseen the restoration and edit of his Final Cut which will be released at the IMAX and in cinemas nationwide followed by a six-disc 4K Collector's Edition featuring all three versions of the film, fully restored, brand new interviews and behind the scenes footage plus all of the previously released material. Undoubtedly one of the best directors in modern cinema, Coppola, has stated that in this version, "the audience will be able to see, hear and feel this film how I always hoped it could be – from the first 'bang' to the final whimper."
As for new releases, there's what can only be described as a diverse slate. It kicks off with White Crow, and, as the company's recent recruit Carys Gaskin said: " Rudolf Nureyev took the world of ballet by storm and the story of his passion for the ballet and headline grabbing defection to the West is wonderfully played out in Ralph Fiennes latest directorial passion project. The film really connected with a cinema going audience and we've high hopes for success when it's released later this month with activity ranging from broadsheet press and online to grassroots activity with dance academies and publicity with the engaging cast and filmmakers." A world apart from that is Craig Zahler's latest excellent (and very violent) release Dragged Across Concrete. Carys Gaskin, again, said: "Dragged Across Concrete is a gritty, suspenseful and tense crime thriller that gives us a clear genre and audience to target. There is a huge opportunity to over-convert on home ent following success of Bone Tomahawk, so we will be targeting ABC1 males and broadening the campaign from Zahler's fanbase to wider fans of crime, thriller and action films."
Music documentary fare from Studiocanal comes in the shape of Amazing Grace, the Aretha Franklin spiritual that has had people singing and dancing in the aisles, enjoying near religious experiences with the Queen of Soul. Commenting on the release, the company's Kristin Ryan said: "An inspired and inspiring performance feature film, Amazing Grace truly is a religious experience for fans of the Queen of Soul, Aretha Franklin. With box office over £700,000 and still playing in multiple cinemas over the summer, the film is as engaging on the third viewing as it is on the first and we see real potential not just as self-purchase on release in September but throughout Q4 for gifting. " Studiocanal is continuing to move into TV too, as the company's Carys Gaskin outlined. She said: "Based on Neil Gaiman's 2001 novel and starring the most unlikely 'man of the moment' Ian McShane amongst the rest of the superb returning cast, Season 2 of American Gods finds the battle between Old Gods and New Gods moving inexorably towards crisis point as their destinies collide with those of men. Our release will be heavily focused on social and digital playing up the Old vs New Gods themes and creative assets targeting fans of similar shows including Good Omens, co-written by Gaiman." And another area that it has made inroads into recently is the children's sector, with more to come this quarter in Moon And Me. Commenting on the release, Kristin Ryan said: "Created by Andy Davenport, whose credits include In the Night Garden and Teletubbies, Moon and Me launched on Cbeebies this February and has been a huge success. With multiple licensees confirmed and rolling out through the summer, Moon and Me is set to be the next big pre-schiol franchise and we are hugely excited to be a part of it, releasing the first collection 'Moon and Me: Pepi Nana's Letter & Other Episodes this July."
---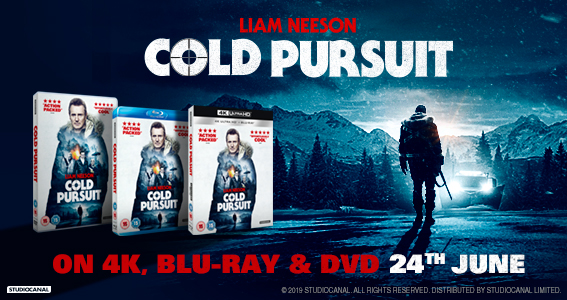 ---
More forthcoming slate news and Arrow Video was all over social media today (Friday June 28) with its September titles, which include a classic horror sequel and a sumptuous set featuring the work of a legendary horror director. Here's the company's Louise Buckler on its titles. She said: "Mutants, motorbikes and murder are the flavour of the month this coming September at Arrow Video as we unleashed three limited edition horror releases. Macabre Visions: The Films of Mario Bava brings together nine of the director's best known Italian chillers; The Hills Have Eyes Part 2 – Wes Craven's hugely entertaining follow-up to his own ground-breaking 1977 – film comes loaded with a 40-page booklet, postcards and more; and last, but by no means least, our April fools tease becomes a reality as our release of The Prey sees this fan favourite emerge from the VHS wilderness in a brand new 2K restoration from the recently unearthed original camera negative and crammed full of new extras!
An unsightly row has blown up in the US involving film director David Lynch and distributor Kino Lorber. The latter has released Lost Highway on Blu-ray in the US, but just a couple of days ahead of the release the director tweeted a message to his followers. "Dear Twitter Friends," he said. "A Blu-ray of Lost Highway will be released very soon. It was made from old elements and NOT from a restoration of the original negative. I hope that a version from the restoration of the original negative will happen as soon as possible." Kino Lorber was forced to hit back, the company said: "We reached out to Mr. Lynch via email to oversee and colour grade a new 4K transfer (from the original camera negative) and get his approval on the dozen or so extras we had planned to include. Once we knew he was not interested in working with us, we had no choice, but to go ahead with the current Universal master and the few extras we had already produced and acquired. To our surprise, the master in question was a very good one, so we were happy to release it with some extras. We found out later that the extras and packaging also had to be approved by him (not the norm) and we sent email after email without one response. We delayed the release by a month, hoping we could at least get him to approve the trailer, the essay and our packaging, at this point we knew the interview and commentary were not possible, but after a few more weeks, we dropped the essay, the trailer and changed our front art to the previously approved DVD art. The BD only includes the film on a dual-layered BD50 disc, maxing out the feature at 30mbps with 5.1 surround and 2.0 lossless audio. We were planning to take the high road and not play the blame game, but after his tweet this weekend, we felt like we had to respond.
---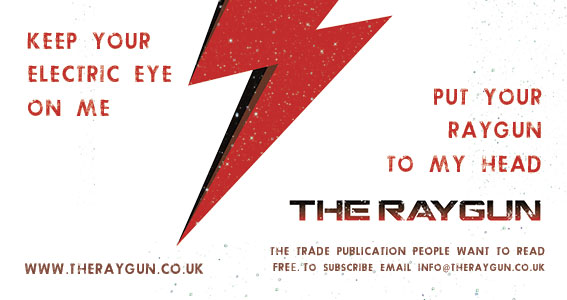 ---
"On average, in markets where either catch-up or SVoD online video viewing has risen the most, piracy has experienced the biggest drop. With the growth in all-you-can-eat legal services, users no longer need to turn to illegitimate sources to get their viewing fix. The on-demand market is moving into a period of 'siloization' where producer and distributor brands go direct to the consumer, at the same time restricting the amount of content they license to third party services. If the mainstream OTT players have less of the content users want to watch, when they want to watch it, there's a genuine risk that usage of these SVoD and catch-up services could begin to slump, something the pirate operators will be quick to capitalize on."
Ampere Analysis' Richard Broughton on the company's research that shows piracy rates are falling in the US and European territories.
Not necessarily a line we thought we'd ever be writing, but Henry Cavill IS Sherlock Holmes. The Superman star is on board to play the master detective in Enola Holmes, about the adventures of the younger sister of the Arrthur Conan Doyle detective. Enola, herself a dab hand at solving mysteries and bringing baddies to justice, is being played by Stranger Things star Millie Bobby Brown. Helena Bonham Carter will play their mum…
He's already in one major movie franchise, and now star Paul Rudd, aka Ant-Man, is set to join another. For he took to Twitter this week to announce that he is going to become a Ghostbuster. Rudd appeared outside the fire station that is home to the crew in New York to announce his involvement in Jason Reitman's new take due to film later this year.
Taika Waititi, the man every film journalist wants to be best friends with, has got another project added to his busy schedule. For he's said to be both writing and directing a new animated take on legendary sci-fi character Flash Gordon, No official confirmation yet, but it'll be a way off yet – he's still got to finish his next film Jojo Rabbit, before embarking on a live action version of Akira.
Here's a look at that GoT reunion special…
Charlie, how your angels get down like that?
We talked about this last week, and here's the trailer…
We're, er, midway through this trailer…
You're on The Raygun newsletter mailing list, which has been running for eight years, because you requested it, have been recommended to us or sent us emails. You can unsubscribe at any time, if you're daft, using the link elsewhere or by emailing as below. But of course, you don't want to do that, do you? We don't share your information with anyone else, we don't like cookies and we're the good guys. We care because you do…
To subscribe to The Raygun newsletter, please email
info@theraygun.co.uk
with subscribe in the subject matter
To unsubscribe, email

info@theraygun.co.uk

with unsubscribe in the subject
For editorial or advertising queries, contact

tim@theraygun.co.uk