UNIVERSAL CRAFTS A WINNER
SCIENTOLOGY MOVIE AUDITS WELL
EXPECTING BIG THINGS FROM PREVENGE
HMV LAUNCHES "INDUSTRY FIRST" CAMPAIGN
MISSING MAKES A STRONG START
…AS ORGANISATION HEADS TO SWEDEN
FILMDOO HITS FUNDING GOAL
QUOTE OF THE WEEK
---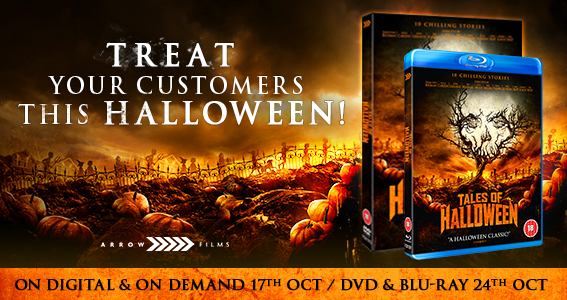 ---
If you can't read this newsletter or see the ads, please click here 
It Was A Good Week For... Warcraft starts brightly for Universal…
It Was A Bad Week For… At least one star wasn't happy about his film being pirated (see Quote Of The Week below)…
Last week we noted how Universal was aiming to turn the month into Orctober with the launch of the first Warcraft movie and, judging by its first week performance so far, the major's wish has come true. The fantasy adventure has got off to a flying start according to the Official Charts Company's midweek bulletin, sitting atop the charts after its first few days on sale, outselling its closest rival and, what's more, shifting almost 50,000 units up until the halfway point in the week. Universal's launch was aided by that increasingly rare beast – a home entertainment launch party. And the studio deserves plaudits not just for hosting such an event, but making such a good job of it too. It took over two floors at the Landing bar in London's Dalston, with specially filmed messages from director Duncan Jones and star Anna Galvin, as well as offering a sneak preview of the extras on the disc. There were props and costumes from the film too, as well as specially themed cocktails (and very nice they were too). Commenting on its early sales and the event, Universal's Lucia Magadan said: ""We are really pleased with the 'Orcsome' start Warcraft has had! By focusing on core fans via the launch event, Orcburgers and more we've really been able to engage the gaming community in our release."
Warcraft is around 8,000 copies ahead of romantic tale from Warner Me Before You, while Disney titles Zootropolis and The Good Dinosaur are at numbers three and five on the back of the two for £12 DVD promotion, while sandwiched between them is more recent Disney release Alice Through The Looking Glass. Other new entries in the top 10 and beyond include Victoria from ITV at number six, the latest series of Supernatural at number seven, and Lionsgate's The Guv'nor, featured on these very pages last week, at number nine. the latest from the unstoppable Mrs Brown's Boys franchise, Unplugged And Unleashed at number 12. Further down the listing, Barbie & Her Sisters In A Puppy Chase, is at number 29. 
Also showing strongly, and scoring another strong success for one of our favourite labels, is The Burning, the legendary VHS slasher tale given a new lease of life by Arrow Video. Its performance in the midweek charts - where it appears at number 37, marking another mainstream success for the imprint. Commenting on its early performance, the label's Louise Buckler said: "We are ecstatic with the reaction to our release of The Burning – which actually sold out prior to the official release date! The Burning has been one of most requested titles from our fans over the years so it was a fantastic feeling to finally have the opportunity to give this film the release it truly deserved with bespoke SteelBook packaging and a whole host of fantastic extras.
---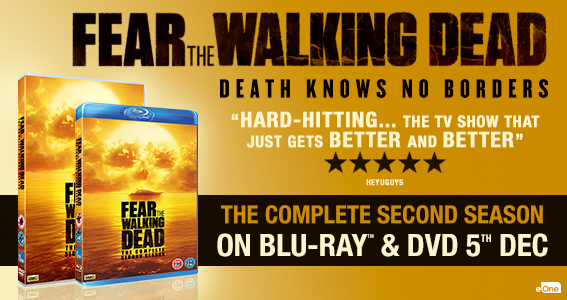 ---
Meanwhile, over on the theatrical side, the release by Altitude of My Scientology Movie, in which noted documentary filmmaker Louis Theroux, fresh from his latest Jimmy Savile excursion, looks at the religion cum cult, had a strong performance on its theatrical release this week. Here's Altitude's James Warren on its UK box office performance and its imminent home entertainment bow: "We're over the moon with this week's result for My Scientology Movie. We had a fantastic live broadcast event with our partners at the Southbank Centre's Royal Festival hall which was broadcast to 240 cinemas making more than £417,000. This means alongside an incredibly strong opening weekend and general run we enter our second week with over £650,000 at the UK box office and climbing to all time highest grossing documentary chart. On a campaign level, we were honoured to be able to work with iconic illustrator Ralph Steadman to emphasise the Gonzo roots of Louis' journalism and create some striking key art which will also be used through to home entertainment. Working very closely with Louis Theroux, we were able to execute a lean yet comprehensive press campaign which saw us take covers on both Shortlist and Observer Magazine with major interviews in NME, Stylist and Metro as well as broadcast press on the week of release. We also ensured that Louis' fanbase were at the heart of the campaign, talking directly to them using his social media channels which was bolstered through Altitude Channels and targeted social spend. We're excited to continue this momentum beyond the cinema run and into the EST/VOD release on the October 24 and DVD a month later on November 28 just in time for Christmas gifting."
At last, we broke our London Film Festival 2016 duck this week, getting to see a half or dozen or so films at assorted screenings, with a few more still to come over the weekend. And we've seen some crackers, despite not seeing nearly as many as we'd like to. Among the eight we've seen this week, special mention must go to Prevenge, the Alice Lowe directed (and starring) picture about a pregnant woman turned serial killer. It's a cracking homegrown film and follows Lowe's string of recent successes, sitting neatly alongside her starring role in Ben Wheatley's Sightseers. We'll be having a full round up of LFF, the hot titles to keep an eye out for, its future home entertainment hits and more in the coming weeks, but it's worth noting that Kaleidoscope has UK rights for Prevenge, with a release planned for early 2017 and is also looking after international sales outside of the US. Commenting on the release, the company's Spencer Pollard said: "We're very excited for our release in the UK next year for Prevenge.  It's a film that's captured the press and public imagination and we should be able to have a lot of fun around the launch."
---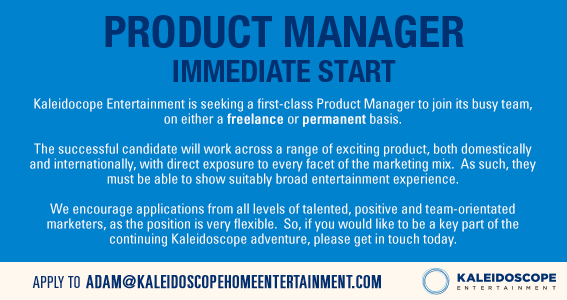 ---
We've already reported about how hmv is among key retailers backing a trade wide initiative to boost catalogue sales, with the ERA-backed campaign for children's titles launching in 2017, but in the meantime, hmv has unveiled a new solus campaign that has pulled different studios together under the Hollywood Classic banner. It takes titles from three studios, Sony, Fox and Warner, and the cross-distributor initiative is, as hmv noted, the first of its kind. There are 100 titles in all, taking in everything from The Sound Of Music to Dial M For Murder, with the Hollywood Classics range rolling out to all of its 128 stores. The titles are priced at £5.99 each, or two for £10 and five for £20. And as the retailer further notes, many of them are unavailable on streaming services. Commenting on the range, hmv's head of film and TV Rudy Osorio said: "hmv loves classic movies and we've been working closely with some of the biggest film studios to curate a range of classic movies that every discerning film lover should own. The idea was born from many of our store colleagues telling us how often our customers were asking for classic movies. We believe a true cross studio initiative like this may be a first for the industry."
Sticking with HMV and arriving in stores on Friday October 14, with a 10-day exclusive window at the retailer  ahead of a trade-wide release, is hip hop documentary Stretch And Bobbito: Radio That Changed Lives, which looks at the seminal New York duo whose radio show introduced rappers such as Jay-Z and Nas to the public and became required listening for heads during the 1990s. We interviewed Stretch recently, with the feature due to appear on our irregular column on The Ransom Note website shortly (see our Twitter for more comment) but in the meantime, here's Studiocanal's Olivia Dean on the release: "Stretch and Bobbito: Radio That Changed Lives is released this Friday with a 10-day exclusive window with HMV and FOPP. With rarely seen footage and unreleased verses from hip hop stars including Jay-Z, Eminem and Nas, it's a must-see for music, documentary and film fans alike. We've supported with an event screening and Q&A at London's House of Vans, a targeted PR and social campaign and activity with HMV Pure and Universal Music."
---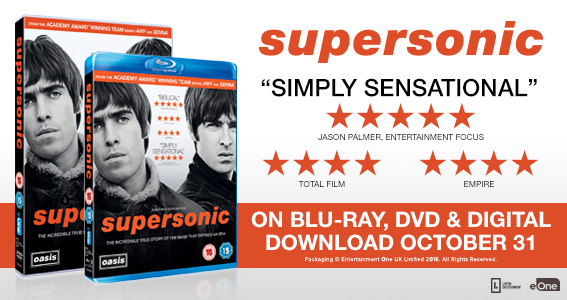 ---
Dwayne Johnson, aka The Rock, has further cemented his position as seemingly the nicest man in showbiz after doing his bit to push copyrighted content and the importance of watching legal content, appearing in the latest Moments Worth Paying For campaign. The latest 35 second spot in the ongoing campaign, will air in cinemas and outdoor as part of the collaboration between the Industry Trust and Disney. Johnson appears in a specially filmed segment talking about how essential it is to watch his latest film, Disney's Moana, legitimately on the big screen. Commenting on the ad, Sylvia Dick, head of audience engagement at The Industry Trust for IP Awareness said: "The Moments Worth Paying For campaign is now in its fifth year and it's great to see such continued support from all our distributor partners. It is testament to the campaign and it's inspirational message that we're able to secure high-profile talent such as Dwayne Johnson to feature in not only one, but two of the trailers across this year. This collaboration is a great addition to this year's campaign as we know it's important to inspire young audiences to choose official film and TV before they reach the tipping point into infringement. Moana is all about big adventures and it's great to see Dwayne Johnson deliver our 'big screen' messaging in a way that will resonate with children, parents and audiences alike." Lee Jury, vp for marketing, co-head of studios at The Walt Disney Studios EMEA and UK said: "Moments Worth Paying For continues to be an impactful campaign that inspires audiences. We are really pleased to be collaborating with the Industry Trust again and are delighted that we could get Dwayne Johnson on board. Our aim is for the trailer to deliver the Industry Trust's core message, encouraging audiences of all ages to join Moana in cinemas this December for some great moments worth paying for. The Industry Trust's educational work is vital to the film industry and we hope to keep inspiring audiences to pay to watch the content they love." The ad ends by directing consumers to Find Any Film, you can see it here…
Also on the ongoing fight against piracy and illegal downloading, the Get It Right From A Genuine Site organisation has launched a new wave of activity, with singer/YouTuber/actress and author Carrie Hope Fletcher spearheading its latest thrust. It's the second phase of the Get It Right activity, with the organisation claiming its campaign to educate the public, and particularly young people, about the importance of copyright and sourcing content from genuine, legitimate websites is working – six in 10 16 to 24-year-olds surveyed said they were accessing less illegal content than they were a year ago, and more than 70 per cent saying it was important for artists to be funded so they can continue creating content. Fletcher said: "I love the ambitious yet simple thrust of this campaign to support creativity. It's something we should all get behind. As soon as you explain the amount of time you put into your art, it's impossible to say it doesn't have value. And we all have a role to play in protecting it. When I think of the combined time cast and crew spend perfecting a scene in Chitty Chitty Bang Bang or Les Miserables, it's a very powerful way of reminding people how much passion and energy goes into making the things millions of people love to watch; so it's important they get it from a genuine site. That's the message we want people to take away with them. We want people to tell us how much time they spend enjoying the stuff we create. It's so easy. Get a pen and paper. Write down how much time you spend enjoying your favourite TV show, music, films, sport or book and take a picture. Share it with everyone on social media with #GetItRight." Speaking on behalf of Get It Right, Marianne Grant said: "The second year of our campaign will continue to show our support for UK creativity and encourage everyone to get the TV, films, books, games, sport and music they love from genuine sites and services. We are delighted Carrie Hope Fletcher has joined our growing legion of supporters to promote and discuss the amount of time it to takes not only those front of stage/camera/team/screen,  but also those behind the scenes or supporting all of those creatives and sportspeople, to make the content we all spend precious time consuming."
Another week and another big drama arrives on our television screens to a rapturous reception and strong viewing figures and, once again, its home entertainment release is set to follow hot on its heels courtesy of RLJ and its Acorn imprint. With The Fall still enjoying its third outing to similarly strong support, the latest to return is The Missing, the second season offers up new characters and a new tale of a missing child, with David Morrissey and Keeley Hawes joining returning policeman Tcheky Karyo. The first episode aired this week and pulled in more than 6 million viewers, besting the figures from its first series debut a couple of years ago. The title is due in that important Boxing Day slot, and the company's Gareth Brown said: "You can never tell with a second series if it's going to catch fire – which is why we were so thrilled with the opening night viewing figures on The Missing Series Two. Six million is great for a drama on BBC One and bodes really well for the future.  This second series is powerful, complex and demanding. We're confident that it's the kind of shot-in-the-arm that TV needs on DVD and Blu-ray. We're planning on a Boxing Day release that will end the year nicely and set the tone for the one ahead with Broadchurch Series Three coming in the New Year."
---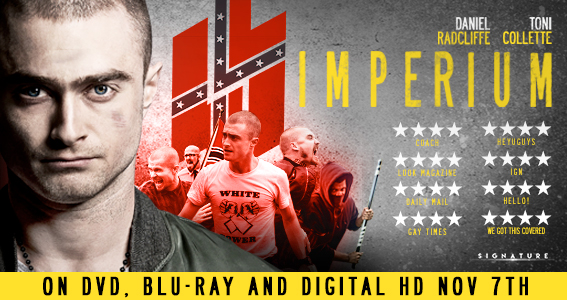 ---
Sam Dunn has this week confirmed he's leaving the BFI, where he's been for eight years working at its video arm, to become md of the new Hollywood Classics International operation, which has risen from the defunct Metrodome and is now under the watchful eye of the 101 Films and Trinity operation. He's overseen a raft of cracking releases from one of our favourite labels, and has been the driving force between such initiatives as the Flipside imprint and, more recently, this year's outstanding Alan Clarke box set. Dunn said: "Where to start?! There are so many great titles that we've released, most of which may never have seen the light of day had we not got behind them. If I'm to be forced to choose, then I'd settle on Flipside titles in general, as well other, brilliant off-the-mainstream-map films such as Riddles Of The Sphinx and The Other Side Of The Underneath. But I would have to say that the recent Alan Clarke At The BBC box set ranks as the release that I am proudest of. The teams at the BFI work so hard, with such attention to detail, and it's been a privilege to have worked with such knowledgeable and passionate people these past 8-and-a-half years. I greatly look forward to seeing what they get up in the future…!" Paying tribute to his work, the BFI's Jane Giles said: "'Sam has done a terrific job at the BFI. I think it's fair to say that the label lacked leadership before he arrived in February 2008, but Sam quickly turned it around by increasing the visibility, volume and range of titles and achieving incredible sales results for very high quality releases, including the BFI's first Blu-rays and Dual Format editions. What's particularly satisfying is how Sam's great knowledge of and passion for British film and television found its natural home at the BFI. Working with our colleagues in the BFI National Archive he saw the cultural, historical and commercial significance in titles that had become obscured by rights and materials problems. The home entertainment market has been full of challenges over the last few years, but Sam has been a true innovator in his approach to video releasing, and not only that but also a fantastic colleague. We wish him all the very best." Ben Stoddart, a former colleague of Dunn's from Tartan, will be taking on many of Dunn's duties. 
Meanwhile, the BFI has this week unveiled a new acquisition, in the form of the latest from filmmaker and writer Mark Cousins. It has signed on the dotted line to acquire his first fiction feature, Stockholm My Love, for UK and Irish theatrical and home entertainment release. It's a love letter to the Swedish capital and features new music from Neneh Cherry, its release will follow the BFI's DVD and Blu-ray of his most recent outing, I Am Belfast. Commenting on the deal, BFI's head of content Jane Giles said: "How wonderful to have Neneh Cherry shot by Christopher Doyle on the big screen in Mark Cousins' beautiful and moving first fiction feature! The BFI is very much looking forward to unleashing the Love." The film premiered at the LFF… 
A few weeks ago we reported on vod platform FilmDoo and its bid to raise cash to boost its library and films on offer as well as improving its technology offering and we're pleased to say the ongoing campaign has been a huge success. The campaign, through the Seedrs site, has sailed past its £95,000 goal and has gone past the £170,000 mark. "With minimum investment starting from as little as £10, the FilmDoo story is now open to a wider global community," Weerada Sucharitkul, FilmDoo co-founder, comments on the ongoing campaign. She continues, "FilmDoo will revolutionise how you can view great international content. Each time you watch a film on our platform, you are also helping talented filmmakers around the world." It's still raising cash, you can see more here.
---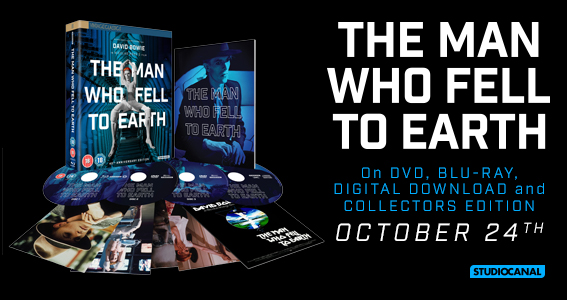 ---
"
Stop pirating the f*cking movie. For f*ck's sake man! I get it, I get it why people pirate. If there's no physical way of getting what you want then yeah, I get it. Since it has a price tag, evidently this sh*t is not for free. Trust me, there isn't a shortage of places where you can go to get this f*cking thing. So why the f*ck are you watching it without paying for it? You stealing motherf*cking piece of sh*t. I'm not the only one that made this movie. There were hundreds and hundreds and hundreds of people that made this movie. It's not just me you're f*cking over, you're f*cking over so many people. You're f*cking over the producer, director, actors, people who did the music, the cameramen, the lighting crew, the set crew. Seriously, it's f*cking ridiculous. Laid in America is going to be the most illegally downloaded movie of last month and this month as well, what the f*ck?"
YouTuber KSI in an expletive-filled rant (we've asterisked for firewall reasons) after finding his new Universal release Laid In America was being widely available in snide versions…
Only one new entry this week in the UK box office chart, but it was an impressive one to say the least, as The Girl In The Train, the blockbuster novel turned film entered the top 10 in the top spot, having taken just under £7 million in its opening frame. 
Pity poor old Terry Gilliam. For, some 15 years after classic doc Lost In La Mancha catalogued his disastrous attempt to bring an adaptation of Don Quixote to life, the director thought the long gestating pet project was finally getting off the ground. But his version has run into a few funding problems and appears to be on hold. And this week things get even worse as it was revealed that Disney is planning its own take on the classic tale, which may yet scupper his project again.
Meanwhile Warner hosted a fan event this week for its forthcoming Potter-related blockbuster Fantastic Beasts And Where To Find Them, with creator JK Rowling joining assorted cast and crew for the London event beamed around the world. And the writer confirmed that the series would be upped from the original planned trilogy to a whopping five films. Expect the franchise to dominate the landscape in the way it's wizarding predecessors did...
Disney has been ramping up its activity on the live action side as, following on from the success of The Jungle Book this year, it looks to remake a whole wave of its animated films, turning them into "live action" films. Latest to move a step closer to fruition are Aladdin, which will now be directed by none other than Guy Ritchie, while it has also hired Jeff Nathanson to pen its Lion King remake which is being helmed by Jon Favreau. 
This week's Star Wars trailer…
More from Marvel and Netflix…
And more too from Netflix, this time partnering Dreamworks…
We saw this at LFF this week and it's loads of fun…
To subscribe to

The Raygun newsletter, please email
info@theraygun.co.uk
with subscribe in the subject matter
To unsubscribe, email
info@theraygun.co.uk
with unsubscribe in the subject
For editorial or advertising queries, contact
tim@theraygun.co.uk