---
| | |
| --- | --- |
| | August 2012 |
Simple. Organized. Life-Changing.
Forte Organizers helps individuals and families stay organized at home, as well as teaching business people organization skills at work.
If you're looking for more ideas on how to get organized, read Lori's articles published in the Dayton Daily News. Her July 14 article will help you better manage your email. Ladies, if your purse is disorganized, her Aug. 4 article article has some great tips on how to eliminate the black hole syndrome and how to find things faster.
Plan for your phone interruptions...
If you're constantly being interrupted by phone calls at work, try training others to call you back during certain times of the day. When you leave a message for someone to call you back, give them specific times to call. Even if you're going to be in the office all day, specify certain blocks of time you want to receive calls. This will allow you to get work done with less interruptions. Most people will assume these are the only times you can be reached and will honor your request.
This month's tip comes from our reader Kathy Sperry.
My best tip is for necklaces. I bought a clear plastic organizer that hangs on the back of my bedroom door. I put the necklaces in pockets sorted by color. When I've decided what to wear, all I have to do is look at the appropriate pocket and pick the corresponding jewelry.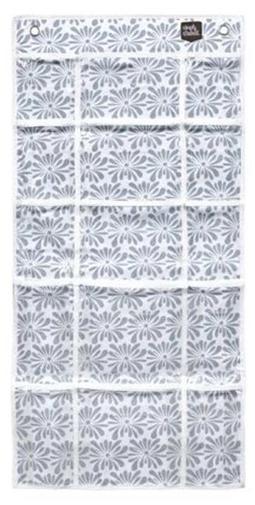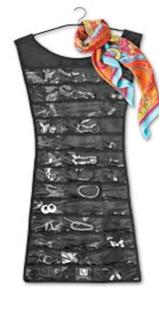 Thank you Kathy for sharing your favorite organizing tip.
Keep your great tips coming. If you have an organizing tip you'd like to share, I'd love to pass it along to my readers. Please send your tip to Lori@ForteOrganizers.com. If your tip gets featured I'll be sure to credit your name.
Free Forte Organizing Classes...
Tuesday, August 14 – Who's In Charge…You Or Your Stuff?
6:30-8:00 pm Sponsored by The Kettering Moraine Library
3496 Far Hills Ave, Kettering OH 45429
We'll get you thinking differently about the stuff you've been collecting and accumulating. You'll think twice about what items you bring into your home and what is truly important to your life.
You'll learn the true cost of clutter and how to:
Decide what to keep and what to let go of

Change habits that can change your life

Organize any room in your home

Ask our five organizing questions as you sort your belongings
For more information call the library at 937-496-8938
Thursday, August 16 – The Organized Office
12:00-1:30 pm Sponsored by the Miami Twp Library
2718 Lyons Road,
Miamisburg
,
OH 45342
Feeling overwhelmed and unproductive in your office? It's time to get your office organized so it works for you and you feel more confident in finding what you need.
In this class you'll learn how to:
Set up a functional work area

Apply easy strategies for dealing with your stacks of paper

Set up a streamlined filing system
For more information contact the library at 937-496-8944.
Enjoy the rest your summer days.