Tulsa Area Republican Assembly
Tara Meeting at Tuesday, 6 to 8 pm, Golden Corral Restaurant, 9711 E 71st St S, Tulsa, Oklahoma 74133
Senator Nathan Dahm Will present the preview to the 2017 State Legislative Session, and the key issues which the legislature is faced with. He will likely field questions from the guests.

Former State Rep. Mike Turner will discuss the Trump Victory Reort. How the GOP won state victories in blue states and in demographics where past nominees have failed.

Doors open at 6pm for dinner (dutch treat). No charge if you just come for the meeting without the meal. The program starts with preliminaries at 6:45, and the main speaker starts at 7pm.
We formally adjourn at 8pm, but stay & visit as you like.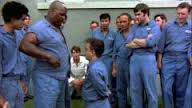 Whetsel the Weasel Re Elected
but on the Way Down!
Misappropriation of Government Funds
is a Felony in Oklahoma
Last Wednesday we attended the Oklahoma County Commissioners Meeting where the future of Oklahoma County Sheriff John Whetsel was on the agenda. The decision to consider dealing with the corrupt sheriff had been delayed since the previous week, no doubt to prevent Whetsel from losing the election.
The chairs were full of deputy sheriffs, leaving little room for the other reporters, activists, and citizens that showed up to watch the show.
Whetsel pleaded for his job, claiming his daughter called asking if he was "okay", doing everything he could to hide the simple fact that the State Auditor had found ample evidence of wrong doing on multiple issues. The misappropriation of government funds from an intended purpose to another is felony embezzlement. Then there were all the instances of breaking state law on a host of other issues. Then the $28,000 to Whetsel's trust fund, paid for a worn out car with 81,000 miles on the odometer while brand new cars were being bought for thousands of dollars less.
Despite that Sheriff Whetsel received around 1.8% more votes and he won his re election. Why? For two reasons one of which we will cover in stories below, the treachery of GOP State Chairman Pam Pollard and the treachery of Oklahoma Second Amendment Association (OK2A) Tim Gillespie and Don Spencer. Pollard's act was the most damaging for sure and there was a reasonable purpose for doing so if you have no honor and no integrity.
What happens next to Whetsel? The County Commissioners voted to have Oklahoma County D.A. David Prater open an investigation into the Whetsel scandal. Prater told the commissioners that a county Grand Jury would be costly and would take some time to set up while the State Multi County Grand Jury would be re convening in January. His investigation will take two to six months to properly document and evidence the corruption and embezzlement as a criminal burden of proof is much higher than what the State Auditor needed to show the criminal conduct. There the simple facts are enough to show cause for removal from office but a criminal case has to be solid and airtight to prevent weaseling out by Whetsel.
Oklahoma Attorney General Scott Pruitt could order the OSBI to investigate to speed things up but when they did that to Prater after the Sooner Tea Party articles in October of 2012 it still took till January before the Grand Jury picked up the case.
The law states that if Whetsel survives in office over 2.5 years into his term a replacement can be appointed but if he goes to trial and is found guilty in less than that time a special election must be held. As soon as Whetsel is indicted expect the County Commissioners to suspend him from office, probably with pay, until he is convicted, a hung jury occurs, or he is vindicated. Juries and voters can be damned stupid at times so expect anything but according to the State Audit Whetsel the Weasel is almost certainly guilty of embezzlement.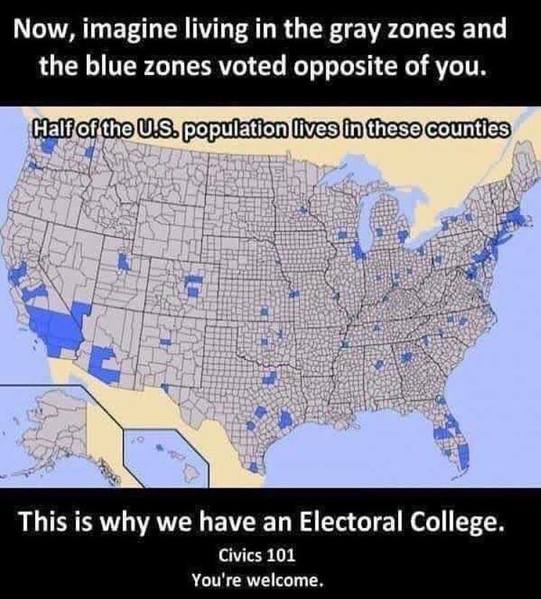 Even with the rioting by the millennials, likely upset at not getting a participation trophy in the election, the majority of Americans had broad smiles on their faces on Wednesday morning. What fun it was to read the liberal media explaining the almost certain disembowelment of the Republican Party having turned into a liberal Democrat rout.
Barrack Hussein Obama was supposed to ensure his legacy and Obama Care with the election of Hillary Rodham Clinton. Instead they got the certain unraveling of Obama's legacy and executive orders. Obama we were told was a transformational president that would leave a mark on the country and put Hillary into the third term of his presidency but by 11 pm on Tuesday night there were few smiles on the faces of the Clintonistas as reality set in when Florida went to Trump.
The Democratic Party has disintegrated beginning in 2010 when the GOP took the House in the largest seat pick up since 1948 and picked up six seats in the Senate. In 2014 another 13 House seats and they also seized the Senate. They also lost over 900 state legislative seats in that same time frame in what was thought to be midterm effect.
But on Tuesday the GOP whipped Democrat butt big time, maintaining the House and Senate, capturing the Presidency and picking up around two thirds of the state governors and state legislative bodies. All caused by Obama's leftist policies that have been rammed down the throats of Americans despite all opposition.
His executive orders and overreached and unwillingness to cooperate with the Republicans caused his political capital to burn to a crisp.
Magnifying all of this was the choice of Hillary Clinton, and old corrupt woman with a boat anchor of a husband hanging on for relevance, while the Democratic Party alienated the Bernie Sanders supporters, causing the minorities, millennials, and the college educated to lose enthusiasm and hope till they just stayed home or switched to protest votes for third party candidates.
Oh they are crying and screaming and rioting aplenty. They are petitioning the Electoral College and pillaring anyone that might have had a hand in their demise, but the reality is that Obama's actions alienated enough of his supporters and Trump energized those GOP voters that stayed home in 2012 due to Romney being so liberal. But Trump has won and is going to pull the country back from the brink of insolvency and chaos. With enough help political correctness will be driven down into the sewer it emerged from and the RINOs will have enough pressure on them to support real change in the government. That will bleed into state government too as the RINOs see that conservatism resonates with the voters.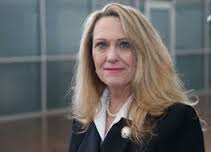 State GOP Chairman Pam Pollard Leaks Letter to Sabotage
Republican Oklahoma County Sheriff Candidate
Two weeks ago Oklahoma Republican Party Chairman Pam Pollard leaked a confidential letter to the McCarville Report in an effort to damage Oklahoma County Sheriff candidate Mike Christian. Pollard is from the Midwest City area and wanted the Midwest City police chief to run for the slot but Brandon Clabes was too timid to take on Mike Christian in the primary. Pollard is part of a small political mafia organized in the Midwest City/Del City area, composed of both Democrat and Republican party leaders and activists.
Basically it was a set up. Pollard authorized and okayed the use of Mike Christian's mailers during a Central Committee meeting with witnesses verifying the same. Then a few days later Pollard received a few phone calls from congressional staffers upset about the photos chosen for the mailers.
Pollard then berates campaign manager Senator Ralph Shorty in an email that had three recipients: Pollard, the GOP attorney, and Senator Ralph Shorty. Hours later, the email is leaked to the McCarville Report, an online blog ran by RINOs that is the mouthpiece for the State Chamber of Commerce.
One legislator said that Pollard "had an axe to grind with Ralph and she made Mike Christian the target in her pettiness."
One Central Committee member was quoted on the meeting where Pollard authorized the Mike Christian mailer: "Party rules allow their likenesses to be used by a party authorized mailer since they are on the ballot". The Christian campaign mailer was authorized by the GOP Central Committee and Pam Pollard but paid for by the Christian campaign. Elected GOP officials that are not on the ballot will not have their images used for other GOP candidates.
Of the three parties privy to the email only Pam Pollard would have leaked the email. The attorney was bound by client/attorney privilege; Senator Shortey wouldn't have leaked an email that would damage his candidate, leaving only Chairman Pam Pollard as the only possible leak. Again her motivation would be to have Brandon Clabes, a fellow RINO Republican/Democrat as the County Sheriff. Clabes however has his eye on the Edmond PD chief slot as it pays much better. Clabes would take a $40,000 pay cut to be sheriff and he has a very ill daughter that requires a lot of medical expenses. Clabes has always been an apologist for Whetesl, being a drinking buddy back at the Old Germany restaurant out on SE 29th street in Choctaw.
Pollard knows she is way in over her head as State Chairman and is incapable of raising money for the GOP. People simply don't like or respect her and Pollard is quite jealous that some of her staffers have better rapport with legislators.
Meanwhile House and Senate leaders are livid at what they see as a willful betrayal by the Party Chairman and concerned about Pollards links to democrat operatives. One legislator said that Pollard is personally considered non grata with a number of legislative leaders both RINO and conservative. One Western Oklahoma state rep said "Well, she is a liability and has no political skills. Why the hell would I let her in if she does that to a Republican even if by accident? No excuse, its Trump vs. establishment."
There is another element behind this vicious betrayal of Oklahoma Republican Chairman Pam Pollard…Denise Northrup, the outgoing Fallin Chief of Staff. Northrup was upset with Rep. Mike Christian over his investigation and publication of State Troopers lobbying while on duty, an ethical violation.
Reliable sources are saying that GOP Chairman Pollard will have no choice but to turn off the lights on December 1st if a donor doesn't come forward to shore up Party bank balances. We were told that the Oklahoma Republican Party is down to around $10,000.00 in the bank with more than that being spent each month on overhead.
Pollard needs to be removed as GOP Chairman for sabotaging the Oklahoma County Sheriff Republican candidate. We held the story for a week as the Oklahoman was itching to take another swipe at former Rep. Mike Christian and outing the sabotage would have allowed them to write another story slamming Christian and endorsing Whetsel. Pollard has told legislators that she would step down if they didn't support her and it is certainly time to remove her from office if only for incompetency in raising money. The treachery against Mike Christian is just all the more reason she needs to go. This is what happens when you elect people of low character and low integrity to office.
How different things would be had former Senator Randy Brogdon received support instead of being backstabbed by Pollard and Estella Hernandez. The shame is on the GOP members and activists for not demanding the infighting stop and cleaning out the instigators.