A VOS AGENDAS: 7 juillet 2018
La Fête à Régagnas sera très spéciale cette année:

30 ans, ça se fête, venez nous aider à célébrer !

Plus d'infos en pièce jointe et ci-dessous.

SAVE THE DATE: July 7th 2018
The festival of Régagnas will be a very special one this time:

Don't miss the 30 year celebration !

More info in attachement (and below)

Bienvenue dans la newsletter d'AGIR Céramique !

L

atest news AGIR Céramique

Artistic Ceramics - Architectural Design

Ariane C

阿里安

---
Au sortir de l'hiver nous vous présentons la nouvelle collection d'Art de la Table signée Ariane C:
New collection: "Snow"
Nouvelle collection:
"Neige"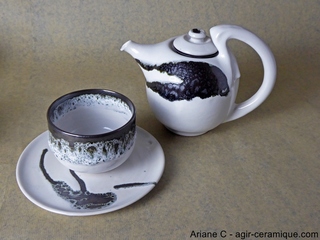 Tribune de presse nationale pour Ariane
C'est avec sa casquette de Directrice de l'Ecole des Céramistes qu' Ariane Coissieux a répondu à la demande de la Revue de la Céramique et du Verre pour donner son analyse dans la 'Tribune', consacrée dans le numéro Fev-Mars à la réforme imminente de la formation professionnelle en France.

Merci à la Rédaction de la Revue et à Sophie Lamigeon pour leur confiance.

THE french Ceramics Review has chosen to ask Ariane Coissieux, as a ceramics-school Director, for her analysis about the imminent changements in the field of professional ceramics trainings and diplomas.

Thank you to the Review's Editorial staff and to Sophie Lamigeon !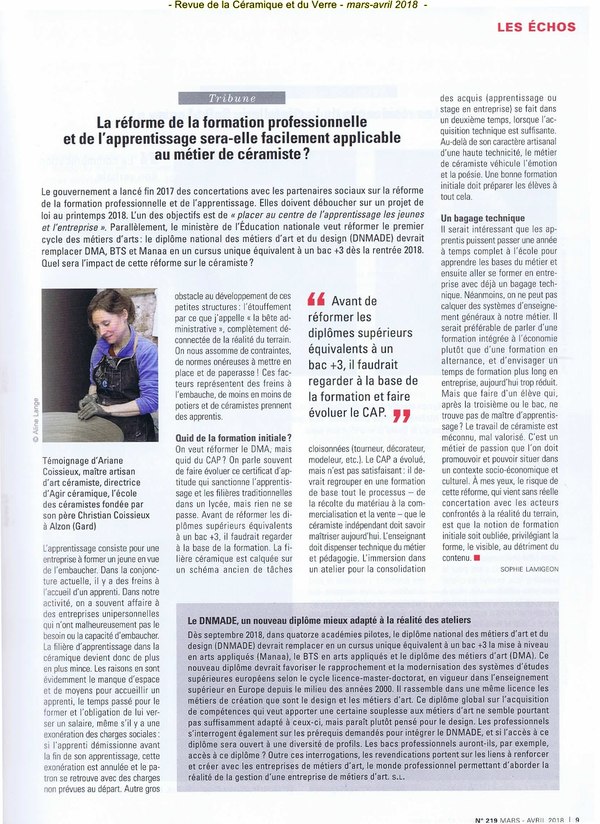 Expositions: Paris (Marais)
Exhibition: Paris (Marais)
Dès son retour de Thailande Ariane a dû travailler d'arrache pied pour re-garnir les présentoirs du concept-store Empreintes à Paris, dans le Marais, presque toutes se pièces avaientt été vendues !!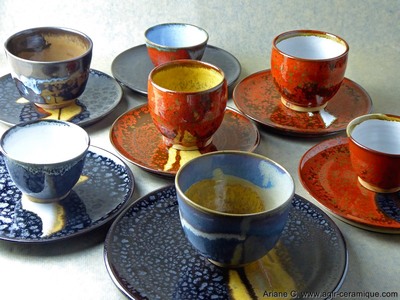 Sa collection d'Art de la table "Gouttes d'huile" y sera disponible jusqu'en fin juin. Alors, n'attendez pas !!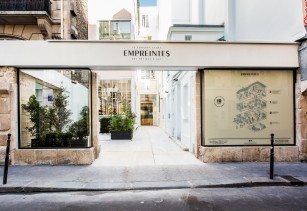 Ariane's tableware collection "Oilspots" is shown in the
concept-store
Empreintes
in Paris
, in the Marais until the end of June.
When she came back from Thailand, she had to send new pieces because nearly all had been sold !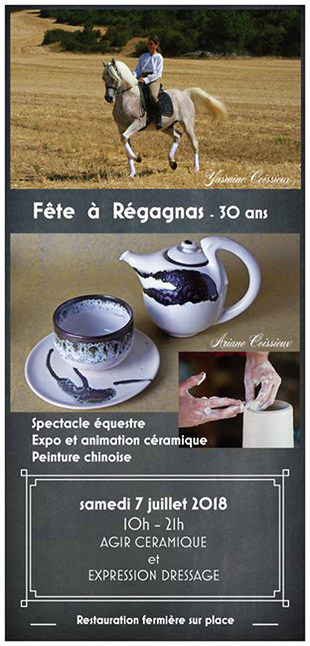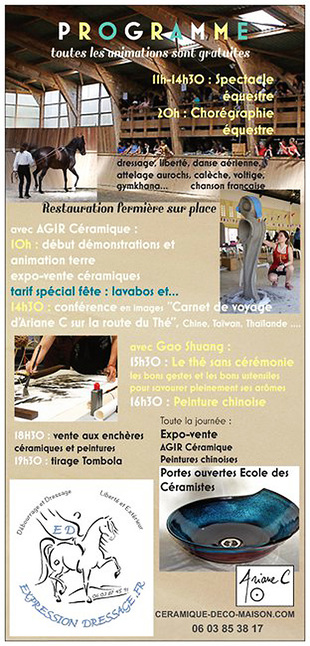 ---
Dans la prochaine Newsletter nous vous ferons un mini-reportage de l'expérience thailandaise d'Ariane dans l'Université Céramique Silpakorn.... patience !!
In the next Newsletter we promise to give you a small report of Ariane's Thailand-experience in Silpakorn Ceramics University !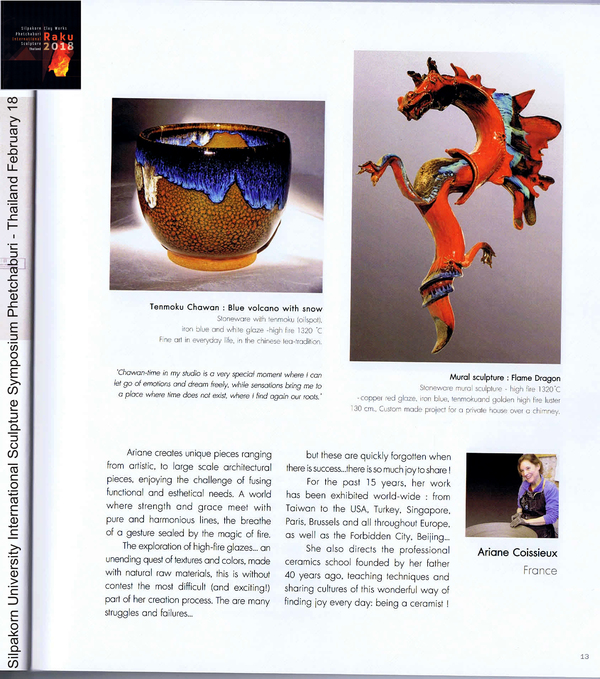 ....à suivre

.... to be continued .......
---
Plus de nouvelles fraiches et de photossur notre page Facebook et sur
notre site
More fresh news and photos on our Facebook page
and our website
---
A bientôt sur notre site, et les réseaux sociaux (Twitter,

Facebook

, Viadeo,

Linkedin

etc) les plus populaires comme les réseaux thématiques et professionnels (batiactu.com etc).
_______________________________________________________________________________________________________
You like this newsletter? Transfer it your friends and share !
Pour se désabonner, cliquer sur le lien en bas de page.
To unsubscribe, click below.