AT LAST! HILCO ACQUIRES HMV…
…AND NOW THE REBUILDING BEGINS
HILCO PLANS, BVA COMMENTS…
HEIST PULLS OFF SALES SMASH AND GRAB
TRUST UNVEILS NEW CINEMA ADS
4DVD GOES EXCLUSIVE WITH ITUNES
GAME OF THRONES STILL REIGNS SUPREME
SPARTACUS: WINNING THE WAR
DOGWOOF SHOWS THE RIGHT SPIRIT
CLUBCARD TV INKS BEEB DEAL
AND ODEON BEDS DOWN WITH SONY
THE FUTURE OF TV ARRIVES ON DVD…
TRAILERS OF THE WEEK
---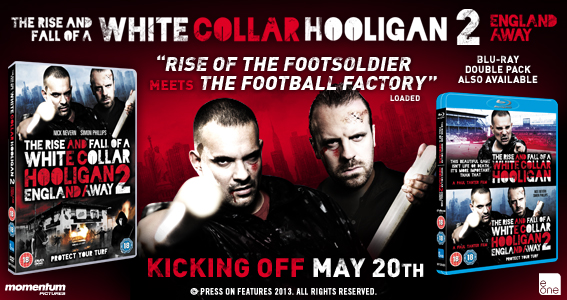 ---
I
f you can't read this newsletter or see the ads, please click
here
It Was A Good Week For…
All the remaining HMV staff and stores, as the retailer is acquired…
I
t Was A Bad Week For…
But let's not forget those that lost their jobs throughout the administration period……
After 79 days in the wilderness, the story that we all hoped – and has recently looked increasingly likely – would come true has been confirmed: Hilco has acquired HMV, with the "iconic" retail chain exiting from administration. The deal takes in the business, including 141 stores as well as its online assets. The number of stores was much higher than many had initially been predicting, although as reported here last week on The Raygun newsletter, as the lengthy negotiations reached their conclusion, 25 stores had taken down their "Closing" posters and had won a reprieve. The deal was finally sealed in an official announcement today (Friday) morning, it also includes all nine highly regarded FOPP stores, and takes in some 2,500 employees. And, as we revealed via our Twitter feed this week, Hilco confirmed it is negotiation with a number of landlords in Ireland to re-establish its business in the territory. Chief among these is said to be the flagship Grafton Street store. In the statement, Hilco ceo Paul McGowan said: "We have spent a number of weeks negotiating revised terms with landlords and the key suppliers to the business, all of whom have been supportive of our plans to maintain an entertainment retailer on the High Street."
So what next for HMV then? Firstly, it has announced the HMV UK business will be led in the first instance by a team from Hilco working alongside existing HMV management and staffers. Obviously Hilco's experience in helping save HMV in Canada will help, but as Paul McGowan noted: ""We hope to replicate some of the success we have had in the Canadian market with the HMV Canada business which we acquired almost two years ago and which is now trading strongly. The structural differences in the markets and the higher level of competition in the UK will prove additional challenges for the UK business but we believe it has a successful future ahead of it." That Hilco team will include Ian Topping, formerly at Steinhoff Group, and Hilco investment director Henry Foster as chairman. An insight into the company's thinking was provided by Topping, who said: ""This is an exciting investment for the Hilco team and we will be able to use some of the developments already progressed in Canada to restore HMV to health. We intend to reverse the earlier decisions to sell tablets and other devices in the stores and to reclaim the space for an enhanced music and visual range. The reaction of the British public to the administration of HMV shows a strong desire for the business to continue to trade and we hope to play a constructive part in delivering that."

---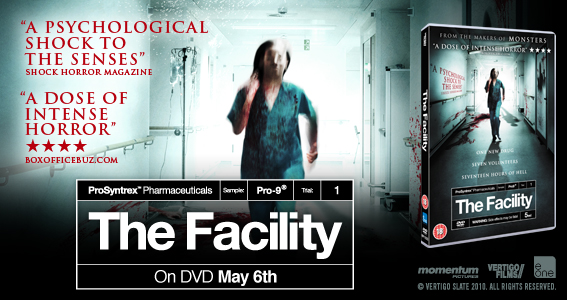 ---
In a conference call to stores this week, the new HMV and Hilco management team announced that the stores will be getting a fresh look within three months. A statement on its website further added: "We're officially out of administration and under new ownership. The whole team's working hard behind the scenes to bring you the new and improved HMV. A new website and digital services, a rebooted Pure rewards scheme, and a fresh approach to our stores are all in the works. We've got some truly exciting stuff in store for you but all of this is going to take us a little while to perfect." The mood at head office could be best described as a "mixture of relief and positivity". It had become increasingly clear this week that the deal would happen, but that didn't mean there were no last minute jitters among the staff. The Raygun has been discussing the news with stores too and it's much the same: a huge sigh of relief but a genuine belief that the stores can move forward in a positive way. Few stores will miss the technology side of the business – most joined HMV because they were music, film (and TV) and games enthusiasts – and, after what we reckon will be a jar or two tonight, they too are looking forward to the serious business of turning the retailer around. The Raygun wishes them the best for the future and we can only praise both the head office and store staff for the great loyalty, stoicism and faith they have shown in the name and the chain in recent months.
The BVA was quick to respond to the news, with a statement from director general Lavinia Carey welcoming the new. She said: "There is relief all round that HMV's continued presence on the high street is assured through this announcement. Our industry has worked hard to support HMV, given it was by far the largest single video retailer and the only national specialist in 2012. Its importance as a destination for consumers wishing to purchase packaged media cannot be underestimated. Data shows that 24 million GB shoppers bought a video disc in 2012 and 17.4 per cent of those were sold in HMV, accounting for 20 per cent of the total expenditure on discs. HMV's appeal lies in its wide range of titles and expertise of its store staff and the BVA is delighted that it now has an opportunity to develop the business to include digital video services with a view to competing in an evolving market for a more certain future."
And what will be one of the first big titles a newly-rejuvenated and administration-free HMV will be selling? Step forward Bilbo Baggins and co, as Warner's The Hobbit: An Unexpected Journey arrives in stores. Meanwhile, what of the past few days in terms of business? Well, interesting to note that the Signature Entertainment operation is making good on its promises and plans for 2013, as outlined previously here on The Raygun newsletter and on our website. The Heist was released this week and it's got off to a strong start, with the independent looking at north of 20,000 units being sold in its first week of release, an impressive performance. The company's Claire Loewenthal said: "We are thrilled. We all had high hopes for the title, so it has been a delight to see it succeed. Not only in terms of physical sales, but digitally too. A tactical and considered marketing / sales campaign together with slick, genre complimentary packaging and Hollywood heavyweight stars has all culminated in a great week one. The film is on target to hit over 20,000 units meaning we have kicked off this quarter in a very positive way and it's our best week one number to date. We are confident that our forthcoming slate will continue to impress. Upcoming titles, such as genre heavy Devils Of War (April 15) and The Bigfoot Tapes (May 6) are both being released marketwide over the coming weeks and our May 20 release, Nothing But The Truth – a gritty Homeland-esque crime thriller starring Kate Beckinsale, Matt Dillon and Vera Farmiga amongst others - is on track to be equally as exciting"
---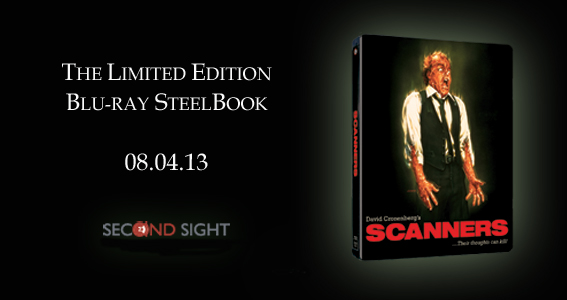 ---
Anyone going to the cinema over the Easter weekend would have been delighted to see the appearance of a new Industry Trust trailer, the latest salvo in its award-winning Moments Worth Paying For campaign. The organisation has teamed up with Disney to launch a special trailer utilising the studio's forthcoming blockbuster Iron Man 3. It highlights the film's breathtaking visual effects, and the contribution made by technical staff whose livelihoods are threatened by piracy, as well as directing consumers to the Trust's findanyfilm.com site to discover legitimate ways of viewing films. The Trust's Liz Bales said: "We're delighted to be working with The Walt Disney Company on the latest film in the Marvel franchise. The continued support of Disney and all the Trust's member organisations from across exhibition, distribution and retail, plays a vital role in the ongoing success of the industry's Moments Worth Paying For campaign. The enormous fan following for IRON MAN 3 will help ensure that our work to inspire and inform film fans about the value of movie moments and the wealth of official film, TV and video services available reaches audiences right across the country. With support from partnerships with Clear Channel, DCM and Pearl and Dean we're able to ensure the campaign not only has reach but also scale." Disney's Lee Jury said: "Marvel film and comic fans completely understand the time and effort that goes into turning the stories they love into full length feature films as is the case with Iron Man 3. At Disney, we're committed to supporting consumer awareness campaigns to tackle copyright infringement, so we're delighted to be working with the Industry Trust to inspire audiences about the value of film and showcase the technical wizardry involved in making the movie moments film fans love." Iron Man 3 is due at the end of the month, with Moments Worth Paying For activity running in cinemas, as well as outdoor and online. For more comment and to view the trailer, head over to our website…
Also due on our website shortly is an extensive interview we completed with 4DVD this week about the company's increased profile in the film sector. As well as boasting an impressive line-up – as revealed here recently – the company has got some exciting plans for its slate this year, which includes, as the first two titles, Shane Meadows' Made Of Stone documentary about The Stone Roses, as well as the next from Ben Wheatley, A Field In England. As noted here last week, Wheatley's latest outing, Sightseers, made an impressive bow on home entertainment formats and we can't wait to see his next. And if you don't believe us about how eagerly anticipated these titles are, have a look at the furore this week when the poster artwork for the theatrical release of Made Of Stone was released, as well as checking the mammoth Meadows exclusive in this week's NME (you can see some of the online coverage here
)
And while we're on 4DVD, as we were speaking to the company, an interesting press release was being issued by the commercial arm of the broadcasting giant. It announced that Canadian comic will be releasing his debut stand-up live release, Craig Campbell Live exclusively via iTunes. Campbell has toured the UK extensively, both in his own right and, most recently, supporting Frankie Boyle. He's also appeared on all the right television shows, such as Michael McIntyre's Comedy Roadshow. Commenting on the deal, 4DVD's Pippa Simmons said: "We're thrilled to be releasing Craig Campbell's show exclusively through iTunes. The digital platform allows us to provide up and coming comedians the ability to reach a whole new audience through home entertainment and we are excited to be releasing the first of its kind."
---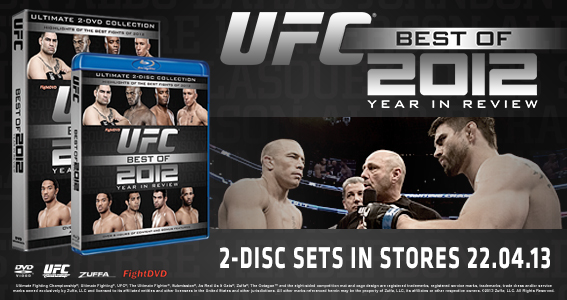 ---
Talking of release strategies and it's been fascinating watching the fallout from the debut of the third series of HBO's Game Of Thrones. The sword and sandals saga is, as we've reported before, the most illegally downloaded TV show of 2012 and it this week set another unwanted record (along with some legitimate ones too, it must be noted) for the largest ever BitTorrent "swarm" (that's the number of people sharing the illegal downloads). It is estimated that the programme was downloaded more than 1 million times within hours of airing on TV. The US boasted the highest number of illegal downloads, followed swiftly by the UK and Australia. More ignominiously, perhaps, was the fact that London itself was the worst offender among cities. Interestingly, HBO programming president Michael Lombardo said piracy was a "compliment" and the phenomenon hadn't damaged DVD or Blu-ray sales at all. HBO's UK home entertainment sales and marketing director Ian Fullerton said: "Regardless of the piracy estimates, it was great to see Sky Atlantic notching up over 710,00 viewers overnight for episode 1 of the third season making Game of Thrones the channel's most popular show. And DVD sales are selling at a cracking rate too - over 200,000 units sold in four weeks of Season 2 on DVD & Blu-Ray. So however you look at it - illegal downloads, physical sales or broadcast viewers - it's a massive hit."
More from the sword and sandals arena and heading towards its thrilling conclusion as we write is Anchor Bay's Spartacus. War Of The Damned finishes in April 15 and the company is stoking up demand ahead of the April 29 release. As the company's Thom Leaman said: "We're going out with a bang with Spartacus - War Of The Damned - the campaign is in full flow now as we come towards the final episode on Sky1 (April 15) - focus at present is driving pre-orders and harnessing excitement as the show winds to its close. We're about to unleash our biggest media spend to date on the brand - kicking off with TV spots around the final episode and building to a crescendo across the two weeks to launch on 29th April. We'll have huge outdoor coverage with cross platform 16 sheets across the London Underground, heavy print activity and online takeovers on key sites. The PR plot is very exciting too with talent activity involving key Spartacus cats past and present, and some highly visible stunt activity at launch. Watch this space."
A far more modern day take on gladiatorial challenges will crop up in Momentum's forthcoming sequel to one of 2012's biggest DTV hits, The Rise And Fall Of A White Collar Hooligan. Its sequel, subtitled England Away, follows stars Nick Nevern and Simon Phillips into uncharted territory. As Momentum's Adam Eldrett said: "We had great success last year with the release of WCH and it has led to this sequel, bigger and meaner than before. We pick up the story right where we left off, Mike Jacobs (Nick Nevern) is in witness protection thinking his troubles are behind him when things go horribly wrong when his girlfriend is kidnapped. The White Collar Hooligan saga continues taking in Spain and New York City before heading back to old London town. We release on May 20th right after the climax of the premiership season where footy fan awareness will be at an all-time high. We have also added a Blu-ray double pack this year meaning core fans can now own the original in high definition and pick up the second film for a great price."
---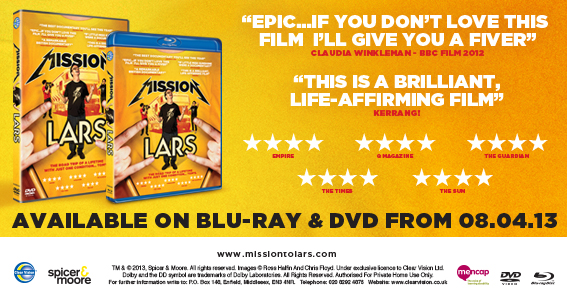 ---
A completely different proposition from such hooligan behaviour is the latest from one of our heroes, Ken Loach, Spirit Of 45, due from Dogwoof on April 15. Such is the director's cachet that as well as doing the usual rounds of publicity, he can appear on BBC's Question Time as a panellist as part of his PR push, as he did for the film's recent theatrical release (like many of Dogwoof's title, it benefited from an innovative theatrical release with a short window to its home entertainment bow). Dogwoof's Terry Stevens said: "On the back of the hugely successful theatrical release, Dogwoof spirits are riding high and we are anticipating an equally enthusiastic response to the DVD release on 15 April. To really do justice to Ken Loach's labour of love, we're delighted to be offering The Spirit of '45 as a double DVD set packed with extras including extended interviews with contributors and director Ken Loach, short films by Ken and loads of other exclusive material. People wanting to find out more about the themes and topics in the film should be well served by this pack, which should be a great compliment to the film."
There's been a flurry of deal activity over the past few days, the Easter break obviously not limiting people's abilities to put pen to paper. One of the most interesting of these came from Clubcard TV, Tesco's recently launched streaming service. It has inked a deal with BBC Worldwide which will see a raft of content from the broadcasting giant being made available free to 16 million Clubcard members via the ad-supported service. It will include, somewhat aptly, cookery shows from the likes of Ken Hom, Gary Rhodes and Antonio Carluccio, as well as comedies ranging from Two Pints Of Lager And A Packet Of Crisps and Goodness Gracious Me to Alistair MacGowan's Big Impression, dramas (Blackpool, Carrie's War) and children's programmes (The Secret Garden, Stig Of The Dump). Commenting on the deal, Sky Clubcard TV's Scott Deutrom said: ""With this deal we're adding a raft of new TV titles to our expanding catalogue, providing access to even more great digital entertainment in a way that's easy and accessible for customers." BBC Worldwide's head of UK, Ireland and pan-European TV sales Lisa Rousseau said: "We're thrilled to have concluded such an extensive deal with Clubcard TV which will offer their customers a rich range of fantastic British content."
More deal news now and the revived SES Limited has appointed EDC (Entertainment Distribution Company) for its DVD and Blu-ray manufacturing. It starts this month (April) and covers both UK and European manufacturing. It will take in SES product which will include WWE feature film releases and the Marvel Knights catalogue. SES' Nic Sales said: "The broad international appeal of both WWE Studio Films and Marvel means that we need a manufacturing partner that we can rely on to have stock in place on time, every time. EDC has the reach, capacity and the flexibility to help us achieve maximum success with these brands in the UK and Europe." EDC's European sales and marketing director Paul Murphy added: "We are delighted to be working with SES on these catalogues. Both WWE Studio Films and Marvel are globally renowned brands with a strong European following and we're looking forward to delivering some great releases to the fans." More on SES' plans featured here on The Raygun shortly.
---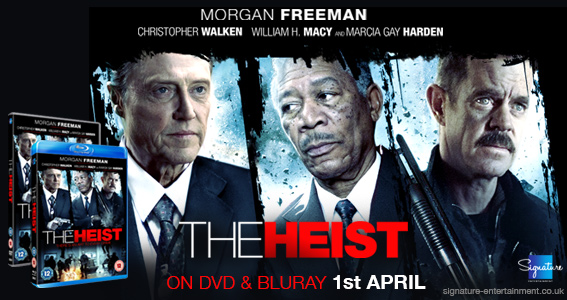 Fresh from inking a deal with Entertainment recently, Sony DADC has signed a long-term contract to handle supply chain management for independent Odeon Entertainment. The company has a diverse slate of titles, ranging from films from the UK and Hollywood to television programming and its own documentaries. The deal will, Sony DADC said, cover "hundreds of thousands" of units annually. Odeon md Alan Byron said: "From secure storage, encoding and manufacturing to delivery to market we can leverage Sony DADC's expertise to reduce costs and time-to-market allowing us to fully concentrate on our core business of acquiring and developing specialist content." Sony DADC's John Morrissey added: "We are proud to have been selected by Odeon Entertainment Group to provide our supply chain service, which helps them to handle their future business in the most efficient way. Using our extensive experience and solutions, Sony DADC will provide Odeon Entertainment with end-to-end solutions for its packaged media distribution, including manufacturing services, order-to-cash and physical distribution."
And it's not officially announced yet, but, as we noted on our Twitter feed this week, it appears as if Netflix's House Of Cards is heading to DVD and Blu-ray. The title was launched on the Netflix service earlier this year in a blaze of publicity, with acres of column inches hailing it as the future of TV. It seems, however, that the outstanding series, reported to have cost in the region of $100 million and starring Kevin Spacey, is reverting to more traditional media in June, coming out under a Sony Pictures Home Entertainment banner. No official word yet, but it can be found available for pre-order here. This came in a week when Netflix announced that 15 episodes that make up the newly-revived Arrested Development will go live on its service in territories around the world, including the UK, Ireland and US, on May 26 (see below for our Quote Of The Week).
We'll end with a couple of April Fool's jokes. Given we'd been out over the Easter weekend, it's lucky Monday April 1 was a bank holiday, otherwise we may have been suckered into believing online Distrify was setting up feline language versions of cat-friendly films or, for that matter, that Arrow Video was releasing arguably the worst film ever made, The Room…
---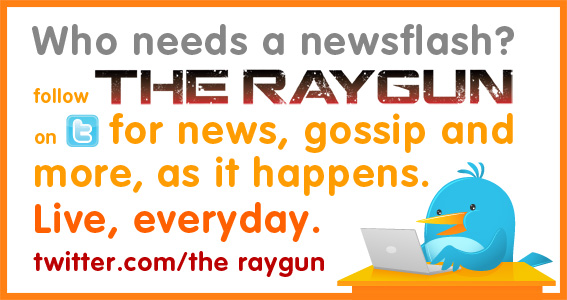 ---
"Arrested Development is now widely viewed as one of the top TV comedies of all time and Mitch Hurwitz is bringing it to Netflix in a brand new way, crafted for the on-demand generation that has come to discover the show in the years since it last appeared on TV. The highly anticipated return of this show is sure to make history all over again."
Ted Sarandos, chief content officer, Netflix
"Ted said that? Wow. Well don't print this, obviously, but he's going to be immensely disappointed. In truth we are doing something very ambitious that can only be done with Netflix as partners and on their platform. Finally my simple wish for the show is coming true: that it be broadcast every second around the clock to every television, computer or mobile device in existence."
Arrested Development creator and executive producer Mitch Hurwitz
The Croods stayed at number one at UK cinemas, with GI Joe: Retaliation scoring the highest new entry with receipts of £2.74 million. Other new entries included Trance (£1.56 million), The Hose (just under £1 million), Finding Nemo 3 (just under £260,000) and In The House, with a touch north of £200,000.
Disney news and while a sequel to Finding Nemo has long been on the slate for the studio, details have this week been announced about the film. It will be called Finding Dory and it's due in November 2015. You can have a pretty good guess from the title what it's about. Disney's slate for that year now includes new Star Wars, Avengers, Pirates Of The Caribbean and Nemo-related films. Some year that's going to be…
Talking of the Avengers and all things Marvel-related, we've duly noted this week that Robert Redford will now be gazing into the distance in a deep and meaningful manner in Captain America: The Winter Soldier, the sequel due to arrive almost a year to the day, on April 4 next year.
And lastly a Game Of Thrones update and, after all the massive figures released this week (see news section above for more) it's no surprise to see that HBO has this week confirmed that there will be a fourth series of the epic saga…
Loads of HMV updates as they happened in the past two days, with exclusive insight from staff and stores… Follow us for breaking news and more flippant matters on
www.twitter.com/theraygun
Carrie remake trailer's here, and not a lot of plot left to the imagination…
Home invasion-style film, looks far better than you might expect…
https://www.youtube.com/embed/MC0vg9A3Q8Y
New Gatsby trailer. Look! It's got modern music on it…
Red band trailer of the week…