CUNNINGHAM TAKES GLOBAL ROLE
EONE UNVEILS OSCAR-FRIENDLY Q2 SLATE…
…AND MOVES INTO NEW UK HQ
ACORN/RLJ HEADS TO NEW OFFICE TOO
ABBEY GETS CHUGGY WITH IT
CONSUMERS GAGGING FOR NEW VON TRIER
---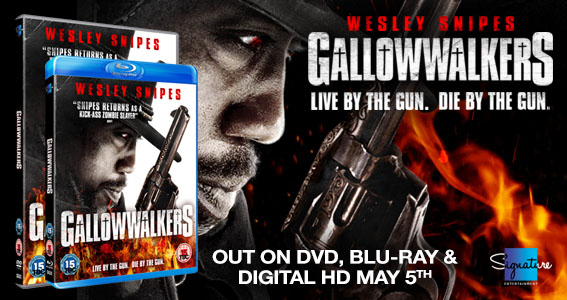 ---
I
f you can't read this news
letter or see the ads, please click
here
It Was A Good Week For…

Game Of Thrones, again.

…
It Was A Bad Week For…
Anyone who's predicted the death of physical, or that the TV box set is past its prime…
Industry talk this week has centred on Game Of Thrones and its hugely impressive week one performance. As people across the trade acknowledged, sales at retail in the first seven days of release of the third series of the saga have been phenomenal and show that physical is far from dead. The title shifted just short of 190,000 units in its first week – with a retail sales value of a whopping £5.4 million. What's more, it bucked the trend of TV series, as sales of the third season were almost 50 per cent up on the second series. And it's continued into the second week too, as HBO's Ian Fullerton said: "We're delighted with how well Game Of Thrones has sold and it's good to see that the Week 2 sales are holding steady too. Our focus is now shifting to riding the wave of the Season 4 broadcast that starts in five weeks. We'll be putting marketing plans in place to ensure we capitalize on all the buzz around Sky's broadcast and then further ahead we're starting to plan the new season's digital release in the summer. From our perspective, the great Week 1 sales are just the start and there's a lot more to come."
It was also heartening, after weeks of doom and gloom from naysayers in the national press, to see some forward thinking writers picking up on the performance which, as far as many are concerned, proves there's plenty of life in the physical market yet. Take, for example, Charles Gant's excellent column over in The Guardian, which reported on Game Of Thrones' performance in context of the week's box officer performance of film releases. You can see his words over here . Equally heartening it that these physical sales come as Game Of Thrones excels in all other formats and media too: it's driving both digital services such as blinkbox, it's a flagship show for Sky Atlantic and it's even the most pirated TV show in the world…
Remember we looked at Game Of Thrones and its marketing on our
website
, also up there is the first part of a three-part look at Blockbuster's time in the UK, with its first staffer in this country, Mark Oakley, talking about the early days…
---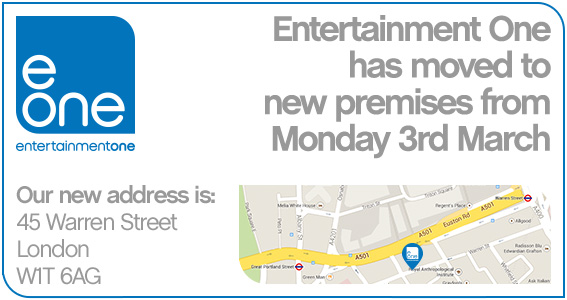 ---
So congratulations then to Eddie Cunningham, long standing Universal chief who becomes the latest UK-based senior industry executive to head to the US for an even more senior role. Cunningham, who started at PolyGram some 20 years ago before it was acquired by Universal, crossing the divide from the retail side of the business and previous roles at EUK and Woolworths, has been named as president, Universal Pictures Worldwide Home Entertainment, where he will oversee the business in the US and the rest of the world, a move which will allow for closer collaboration between different territories and a "greater global focus". He will report to Universal Pictures president and chief distribution officer Peter Levinsohn. Levinsohn said: "As the home entertainment landscape continues to evolve, we need to ensure that we're operating as one global team positioning ourselves for the greatest success. Eddie has had tremendous results as head of our international home entertainment division and he will be a terrific leader for our group as we work to shape the future of Universal's home entertainment business with an even greater global focus." Cunningham, who started as UK md and has most recently been Universal Pictures International Entertainment president. He replaces Craig Kornblau who is leaving the studio, and will relocate to Los Angeles. We wish him all the best…
Sticking with Universal, and welcome to the Universe Of Entertainment, a new promotion put together by the studio and straddling various arms of the company. Consumers can collect points from assorted Universal titles and redeem them for assorted prizes. Outlining the thinking behind it, Universal senior strategic marketing manager Vicki Davis said: "We're delighted to be starting the New Year with a consumer-facing promotion which is truly unique to Universal. As well as offering the consumer the opportunity to win exclusive Universal experiences - from an Orlando holiday to a masterclass with Noel Clarke, a signed Downton Abbey script or even a party with the Minions - we are promoting a great selection of DVD and Blu-ray films, TV shows and Special Interest titles including Ted, The World's End, Downton Abbey Season 4, Les Miserables, Kick-Ass 2, The Class of '92 and many others at attractive prices. We hope that consumers will enjoy discovering our universe of entertainment and all of our retail partners will enjoy the resulting sales."
---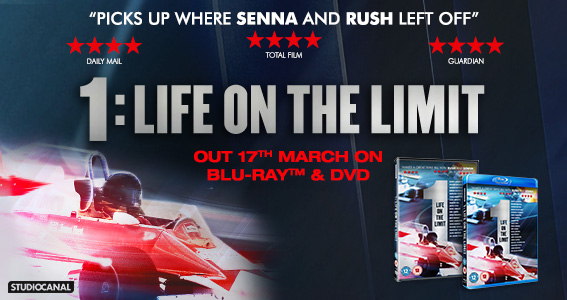 ---
While its Q2 slate may not be quite as hefty as its offering for the first quarter, what eOne's schedule from April lacks in quantity, it more than makes up for in terms of quality. For with two leading Oscar contenders leading the way, it's certainly not short of titles that are not only awards-friendly, but big box office hitters too. The quarter kicks off with a brand new Peppa Pig outing, Peppa's Circus. And 10 years and more than 8 million discs down the line, the franchise is as strong as ever. Eschewing traditional anniversary type promotional activity, which may seem unnecessarily date what is essentially still a fresh brand, the release will become part of what eOne is calling the Golden Boot Muddy Puddle Celebration. Wildly different from Pippa is Paddy Considine starring in homegrown honour killing thriller Honour, which is already earning four and five-star reviews for its platform release. CSI Miami sees the offshoot of the popular franchise drawing to a close. Into May comes, as announced last week, 12 Years A Slave, which is on course to make £20 million at UK cinemas, more than double and almost three times as much as initial estimates. "If we get an Oscar," said head of marketing Matt Brightwell, "it will take the film to a whole new level." An O-ring with its award and review successes will enhance the release. Gagarin is a Russian production focusing on the spaceman's exploits and should ride on the back of a certain other space-set film. Into June and Exists is a Bigfoot-style creature feature ("we'll have a lot of fun with that," said Brightwell), while That Awkward Moment is on its way to a £3 million UK box office and offers more than your average romcom, playing well towards an audience of young adults. Klondike is a six-part Western created by eOne's TV arm for Discovery, representing the channel's first foray into scripted drama. Delivery Man is the latest from video-friendly star Vince Vaughn, while CSI Vegas is another strand of the franchise coming to an end after a successful run. Dallas Buyers Club is another Oscar hopeful, this too has plenty of potential and boasts an impeccable word of mouth. the quarter is rounded off by 13 Sins, a psychological horror.
It's now pretty much one year on from eOne and Momentum joining forces after the former acquired the latter, and, if anything, the Q2 catalogue activity, taking in Easter and Father's Day promotional activity highlights the benefits of that the bigger and better eOne can offer. As head of marketing Matt Brightwell said: "We have a very rich catalogue of the two companies' product combined." The effects of the integration can also be seen in the year ahead from April, which offers up more than 40 theatrical titles – thrown in DTV, children's and TV titles and you're looking at an impossibly busy time ahead for both theatrical and home entertainment divisions. One highlight on the schedule is the theatrical release of The Raid 2, set to become one of the year's most talked about films; it also offers up a major drafting opportunity with the film's predecessor. Working closely with its theatrical arm, eOne is looking to initiatives such as two for one cinema ticket offers for anyone who buys Gareth Evans' first film in the action-packed franchise. This hefty schedule coincides with the next steps in the growth of eOne, as the company moves into a plush new office, complete with its own screening room, round the corner from its current location. Looking forward, Brightwell said: "The move is really exciting for us. We've got an enviable portfolio of titles, we've over-indexed on home entertainment titles and our volume was bigger than some studios. We can now run strategies right through the life cycle of a film and we're looking to build and monetise the catalogue." The company's new address is 45 Warren Street, London W1T 6AG.
---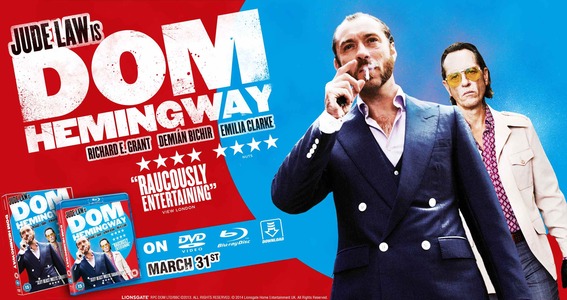 ---
Also on the move is RLJ Entertainment, home of the Acorn and Image imprints. It has, following the recent raft of activity at its US parent. It will see all the different arms of the company coming together in the Covent Garden home. Paul Holland, md of the newly named RLJ International said: "Well it's great to be back in Central London and to have moved with Acorn Productions into our new space in Covent Garden. This brings all the RLJ Entertainment business into one office, generating a whole new creative hub which can take on all elements of programme making from production through various channels of distribution. It's a real sign of our intent to continue to grow and develop the business, not only in the UK but internationally." The address is 55 Drury Lane, London, WC2B 5SQ.

Channel 4's DVD arm trekked up north last week to film what is set to be one of the company's key live comedy releases later in the year, featuring Sarah Millican. As 4DVD's Jess Scott explained: "Sarah Millican's show Home Bird, was recorded in Newcastle last weekend. The record went brilliantly and "Sarah continues to go from strength to strength with her humour and performing". We can't wait to release the DVD this Q4 and it's already up online ready to order."
Koch has been on the acquisition trail again, picking up a further three titles to be added to its ever-expanding slate of forthcoming titles. The trio are Wish I Was Here, the Zach Braff directed film that has already garnered much publicity after funding was raised via Kickstarter; And So It Goes, directed by Rob Reiner and starring Michael Douglas and Diane Keaton and zombie comedy Life After Beth, starring rising talent Dane Dehaan and Aubrey Plaza as well as the likes of John C Reilly and Anna Kendrick. All three will be released theatrically ahead of their home entertainment bow and join a slate that includes the like of Hector And The Search For Happiness, starring Simon Pegg and Bill, featuring the cast of Horrible Histories. Koch md for northern Europe Craig McNicol said: ""We are thrilled to have secured films of such high quality and are excited to be bringing them to UK audiences this year. We will soon be celebrating our one year milestone as a theatrical distributor and take pride in the fantastic results we have achieved so far. We have made huge progress in a short space of time, and with the new buys supporting strong existing product we feel this year will prove even more fruitful; helping drive increasing recognition of the Koch brand within the industry and to cinemagoers."
---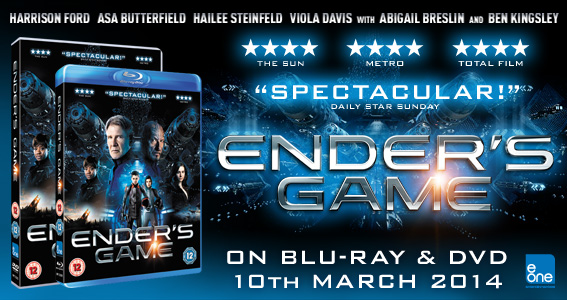 ---
Good to see the ever-eager Arrow operation back on the acquisition trail and, crucially after the recent success of the second series of The Bridge, picking up more for its Nordic Noir imprint. Mammon is, however the first Norwegian production it has picked up for the label, although it has previously picked up films such as Kings Of Devils Island and forthcoming release Pioneer. Mammon explores similar subject material, taking in financial fraud within the Norwegian government. It is set to air on Channel 4 ahead of its release from Nordic Noir. Commenting on the acquisition, Arrow's Tom Stewart said: "Mammon represents gripping Nordic Noir at its best and we're excited to be working with everyone at Nordic World." Nordic World ceo Espen Huseby added: "Mammon, with its brilliantly complex plot that bears comparison to All the President's Men, has the potential to establish Norwegian drama as a global entertainment brand. We are delighted that Tom and his team at Arrow Films have joined NRK and Nordic World on what promises to be an exciting international journey."
Abbey Home Media has inked a deal with children's specialist Ludorum which will the company licensing the complete fourth series of popular pre-school programme Chuggington. The deal will take effect with the April 7 release of Chug Patrol: Ready To Rescue. Abbey sales and acquisitions director Emma Evans said: "We are delighted to have agreed this deal with Ludorum. Chuggington is a fantastic series and we look forward to releasing several DVDs from Series Four over the coming months." Abbey md Anne Miles added: "Chuggington is another great addition to our fabulous range of children's titles such as Sooty, Horrid Henry, Spot, Woolly & Tig and many more. The fact that the series has sold to so many territories in so many languages demonstrates its universal appeal. It combines great storylines and characters along with first class animation." Ludorum's Katie Rollings further added: "We are delighted to be working with Abbey Home Media who we chose for its commitment to and expertise in the Children's DVD market."
Last weekend saw the first part of an ambitious release strategy of Lars Von Trier's much talked about Nymphomaniac film and it proved to be the biggest UK opening for any of the maverick director's output. Both parts of the film, with a total running time of some four hours, were screened at special One Night Stand events up and down the country, with a live Q&A beamed to them after the film aired. This weekend sees the film making its vod debut and it will eventually be released on DVD and Blu-ray on April 28, in its four-hour theatrical version. More on that physical release later, but in the meantime, here's Phil Mordecai from Curzon Home Cinema: "Curzon Home Cinema are proud to be part of bringing Lars Von Trier's much talked about new film to VOD following on from Saturday's extremely successful 'One Night Stand' event. It is great to see so many people engaging with the event and the film through social media over the weekend and in the run up to the release. We continue to be committed to finding innovative new ways of presenting exciting, exceptional film content like this to Curzon customers and new wider audiences. Soon Curzon customers across the country will be able to engage leading content like Nymphomaniac via a new, truly unique Curzon experience." Meanwhile, talking about its physical release, Paul Diment said: "On April 28 we'll be releasing both volumes of Nymphomaniac in two-disc DVD and Blu-ray editions, plus a five-disc Lars Von Trier set, which alongside Nymphomaniac will also include our previous releases of Antichrist, Melancholia plus a remastered version of Breaking the Waves, which receives its UK Blu-ray premiere. More marketing details to follow in the coming weeks."
---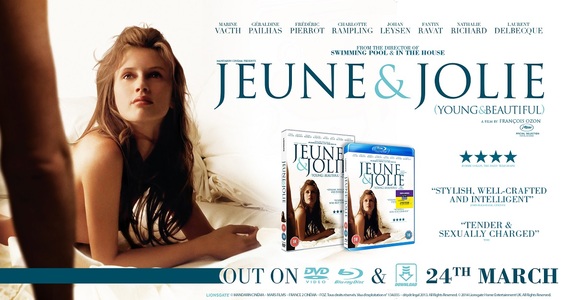 ---
Another company continuing to expand into the theatrical space is Network, which has got a brace of powerful documentaries on the way in March. Both are AIDS-related and follow within a week of each other. First. On March 24, comes Fire In The Blood, a look at how big drug companies stopped low cost drugs treating the disease in Africa, while a week later, How To Survive A Plague looks at AIDS and HIV activism from the ACT UP and TAG groups. Commenting on the release, Network md Tim Beddows said: "Network is delighted to be releasing these powerful documentaries and working alongside two directors intent on raising awareness of the shameful history of HIV and AIDS treatment – from the fight for research funding at the start of the epidemic to the struggle for poorer nations to access the treatments that were eventually found."
More Q2 business now and independent label Peccadillo, currently riding high on the back of last week's critically acclaimed theatrical Stranger On The Lake, has unveiled its titles for the next few months. GBF (vod March 21, DVD and Blu-ray on April 7) is an American high school tale and boasts an impressive cast and the director of Jawbreaker at the helm and April also sees a release for Reaching For The Moon, from Oscar-nominated director Bruno Baretto. May sees a release for Israeli Eurovision inspired comedy Cupcakes and a physical release for the acclaimed Stranger By The Lake. June has Girls On Film: The First Date, which takes the Boys On Film short film concept one step further, My Last Round and Getting Go: The Go Doc Project. Peccadillo's Jason Bradbury said the company was continuing to push the boundaries, both in terms of content and the quality of its Blu-rays and DVDs. "We're really proud of the line-up, it is one of our strongest to date. Following on from the theatrical success of
Stranger By The Lake
, we'll be releasing a collector's edition of the film on Blu-ray and DVD in a feature rich fashion. From Jawbreaker director Darren Stein comes GBF, with a world exclusive Behind The Scenes documentary and feature-length commentary recorded especially for the release. The Blu-ray is one of our most ambitious to date."

---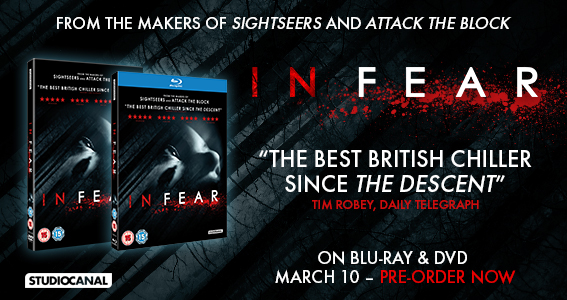 ---
Amazon launched the Prime Instant Video service in the UK on Wednesday, as reported in last week's newsletter, and did so with more news about forthcoming programming. It kicked off the new service by launching its own homegrown series from Amazon Studios, Alpha House, and also announced a deal with Warner's TV arm for some of its hit shows such as Arrow, The Following and Revolution would be appearing on the service after their initial broadcast run. Commenting on the former, Tim Leslie, VP of Amazon Instant Video for the UK and Germany said: "Prime Instant Video is the UK's largest movie and TV subscription steaming service with more than 15,000 great movies and TV episodes for our customers to enjoy. We're delighted to be investing in great original content for our customers, and are very excited to debut Alpha House in the UK for our customers to enjoy," said. "The talent behind Alpha House is incredible and as the first full series to come through Amazon Studios we can't wait to hear what our viewers think to the show – especially considering the overwhelmingly positive reaction to the pilot." And on the latter, Jason Ropell, head of Amazon Instant Video international content acquisition said: "We are incredibly excited to bring these critically acclaimed shows to UK TV fans when they arrive on Prime Instant Video, Britain's largest subscription streaming service, later this year. Launching in July with Arrow season 1 and Revolution season 1, these standout series will be available on demand and all at once, adding to our already vast catalogue of exceptional TV shows available to stream at the viewers' convenience."
Followers of The Raygun on Twitter may have noticed one of the best packages we've had for a while turning up on our doorstep this week, as we received a rather exciting goodie bag from Paramount and agency Market Me to mark the DVD and Blu-ray release on Monday March 3 of Jackass-affiliated comedy Brand Grandpa. The set, also sent out to the likes of Loaded, Zoo, Empire, Heat, Yahoo omg, Huffington Post, Total Film, Ok Magazine, Star Magazine and Nuts Magazine, contained not only the film, but grandpa-related goodies such as a photo frame, a branded glass, sweets and a voucher for, ahem, special dances…
---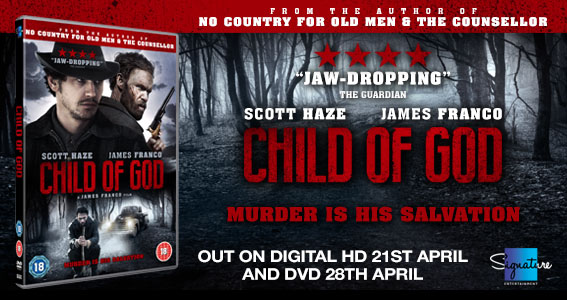 ---
"This is good news for Blockbuster customers in the U.K., as consumer demand is clearly moving to digital distribution of video entertainment. Despite our closing of the physical distribution elements of the business, we continue to see value in the Blockbuster brand, and we expect to leverage that brand as we continue to expand our digital offerings."
Dish Network ceo, which owns the Blockbuster name, quoted in Home Media Magazine in the US, talking about licensing the name to Crash Entertainment Group in the UK. It will have retail and rental by mail operations up and running by the end of the year, with 10 stores opening and five Crash stores on the Isle of Man rebranding.
No new entries in a UK box office top 10 dominated by animated titles, with The Lego Movie having earned almost £22 million in little more than a week. It was ahead of both Mr Peabody And Sherman (£10.47 million) and Tinker Bell And The Pirate Fairy (£3.766 million).
Any parent with kids of a certain age would have had an inkling of how successful The Lego Movie was going to be because their kids would have been obsessed with it. That was certainly the case at with our junior correspondents. Similarly then, we reckon another project due to get underway at Warner shortly will be equally massive. Get ready for Minecraft The Movie, after the studio optioned the rights to the hugely popular game…
Our website looks at the new Industry Trust trailer that features Amazing Spider-Man 2 and quotes director Marc Webb. And this week Webb has been confirmed as director for the third film in the webslinger's newest adventure. Sony has also announced its intention to have a Spidey-related film ever year, with The Sinister Six and Venom flicks leading the way…
Sequel news: not likely to happen is Anchorman 3, according to reports emerging this week. On the positive side though, massive home entertainment sales of Dredd might just help a sequel happen, as star Karl Urban announced this week that he'd been having discussions about a possible sequel…
"You have no idea of what's coming…" Well, we kind of do now: new Godzilla trailer…
Forthcoming from Arrow in the UK…
A couple of local offerings from Signature, first Gallow—walkers…
And also James Franco helmed Child Of God…
OK then, here's some Red Band action…
To subscribe to The Raygun newsletter, please email
info@theraygun.co.uk
with subscribe in the subject matter
To unsubscribe, email
info@theraygun.co.uk
with unsubscribe in the subject
For editorial or advertising queries, contact
tim@theraygun.co.uk