SATELLIETGROEP & EXPEDITION ERIDANOS @ LITTORAL 2014 IN LITHUANIA

'Expedition Eridanos' workshop during the scientific coastal conference Littoral 2014 'Facing Present and Future Coast Challenges' with co-curator Ronald Boer, philosopher Bram Esser & designer Francois Lombarts on September 24 13:20-15:30 at Klaipeda University, Lithuania and on board.

With special thanks to the Dutch Embassy in Lithuania, Klaipeda University, Littoral 2014 and Nida Art Colony.
More information: www.balticlagoons.net/littoral2014
SATELLIETGROEP @ TODAYSART FESTIVAL IN THE HAGUE

To Whom Belongs the Sea? @ Failed Architecture: September 24: 16:30 - 18:30

The Best of Badgast & Beyond - Cinema at Sea: September 25 + 26 starting at sunset.

Arts & Coastal Transitions: September 27: 13.45 - 14:00 
With special thanks to all the artists in residence, F.A.S.T., Europist-Sinopale (TR), GeoAIR (GE), MediArt Dialogue (MD), Kunstfort bij Vijfhuizen, Villa Ockenburgh, TodaysArt, Failed Architecture and the support of Stroom, ECF, SfA, SICA, the Dutch Embassy in Turkey, the municipality of The Hague & Haagse Brug.
PROGRAMS:
SATELLIETGROEP & EXPEDITION ERIDANOS @ LITTORAL 2014 IN LITHUANIA
Littoral 2014 addresses the crucial need to understand increasing anthropogenic pressure and ongoing global and regional changes as present and future challenges. Expedition Eridanos is an ongoing fieldresearch and during Littoral Bram Esser and Francois Lombarts engage scientists into a tactile guided experience. They host a workshop how to become an explorer in the known world, following the technique of narrative research which they explore during Expedition Eridanos: travelling on foot on the shores from the innovative Sand Engine in the Netherlands to the origins of the sand in the Northern Baltic Sea. They seek to understand and unlock the coastal landscape, not by unraveling myths, but by creating new ones.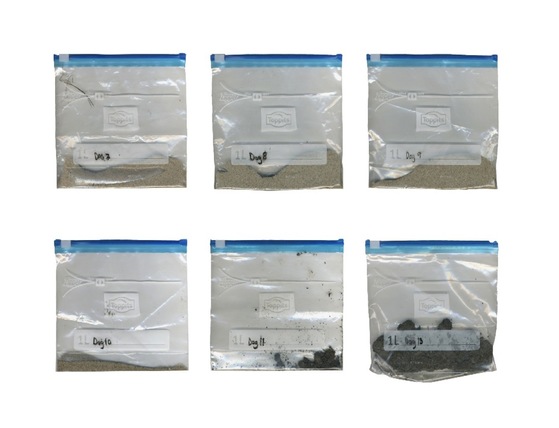 Image : Samples of Expedition Eridanos by Francois Lombarts.
SATELLIETGROEP DURING TODAYSART:
TO WHOM BELONGS THE SEA? @ FAILED ARCHITECTURE
Date: September 24
Time: 16:30 - 18:30
Location: TodaysArt Festival at Zuiderstrandtheater, The Hague
Ja
cqueline Heerema joins Failed Architecture at TodaysArt Summit - Bright Collisions Program:
During this edition of TodaysArt, Failed Architecture explores the defamed architecture and tourist infrastructure of Scheveningen and other Western European seaside towns, taking into account international and historical perspectives. Their aim is to open up new perspectives on the alleged failure of post-war seaside architecture - from what it's perceived to be, what's actually happening and how it's represented to the public.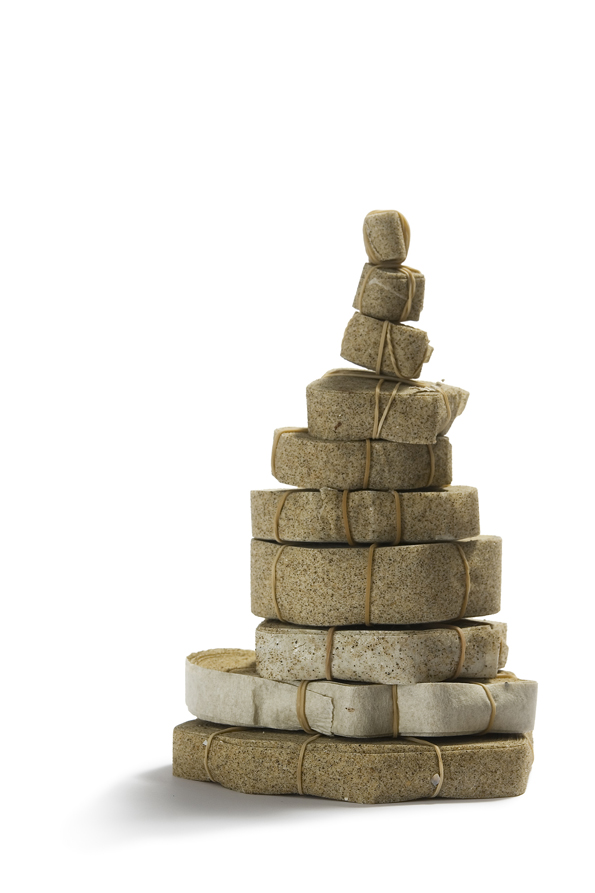 Image: 'The Lost Sea - Can you messure free coastal access?' by Tatiana Fiodorova (MD), resident at Badgast, 2013; photo: Jhoeko

.

Thursday September 25 and friday September 26:

THE BEST OF BADGAST & BEYOND- CINEMA AT SEA @ TODAYSART 2014
Dates: 25 + 26 september
Time: start at sunset 19:25, ongoing program full night
Location: open air Cinema at Sea at TodaysArt Festival, Norfolkterrein, The Hague
In the open air Cinema at Sea Satellietgroep screens a selection of videoworks and documentaries produced by artists in residence of Badgast in Scheveningen, Now Wakes The Sea in Turkey, Georgia & Moldova and Stellingname at Haarlemmermeerpolder.

PROGRAM:
Departure Bay - Aram Tanis & Jacolijn Verhoef (NL)  - 9'13 min. - Badgast/Scheveningen, 2011
Little Dubai - Astrid Bussink (NL) - 10 min. - Now Wakes The Sea/Batumi/Georgia, 2013
Sinking into the landscape - Francois Lombarts - 11'28 min. -  Stellingname/Haarlemmermeerpolder, 2013
Drawing Horizon - James Geurts (AU) - 7'35 min. - Badgast/Scheveningen, 2010
North Sea Transport  - Maarten de Kroon (NL) - 4'33 min. - Now Wakes The Sea/Moldova, 2014
The dome & The cone of silence - Eliane Esther Bots (NL) - 16'50 min. - Badgast/Scheveningen, 2012
Refugium - Henrik Lund Jørgensen (DK/SE) - 7'30 min. -  Badgast/Scheveningen, 2013.
The Pier - Ana Tsimintia (Georgia) -  10 min. -  Badgast/Scheveningen, 2013
'Artist in Residence/Guest Worker - Konuk Sanatci/Misafir Isci'- Maurice Bogaert (NL) - 6'23 min. - Now Wakes The Sea/Sinop/Turkey, 2012
Everything Will Be Beautiful-Hersey Harika Olacak - Maurice Bogaert (NL) - 1'28 + 2'48 min. - Now Wakes The Sea/Sinop/Turkey, 2012
The Sea in Me - Yilmaz Vurucu, Bahanur Nasya (TR) - 60 min. - Now Wakes The Sea/Sinop/Turkey, 2012
Landlocked - Maarten de Kroon (NL) - 39 min. - Now Wakes The Sea/Chisinau/Moldova, 2013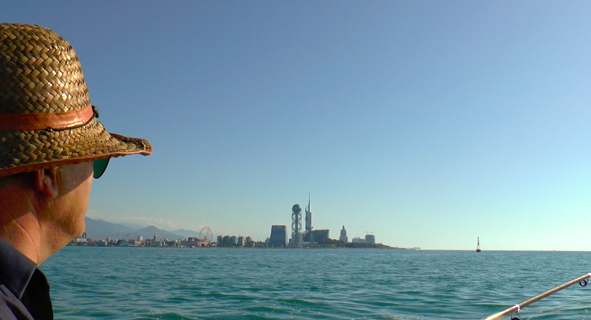 Image: Still 'Little Dubai' by Astrid Bussink, resident for Now Wakes The Sea at Batumi in Georgia, 2013.
Saturday 27 september:
ARTS & COASTAL TRANSITIONS
Curatorial team of Satellietgroep with special guests Francois Lombarts and Zoro Feigl.
Date: September 27
Time: 12:45 - 14:00
Location: TodaysArt Festival at Zuiderstrandtheater, The Hague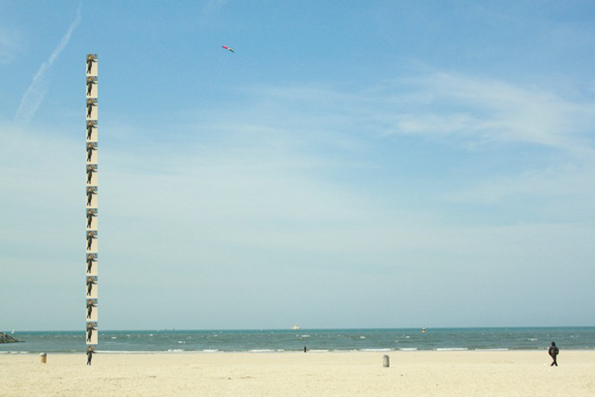 Image: 'Tsunami height at Scheveningen' by Nishiko and Sachi Miyachi, residents at Badgast, 2013.
Satellietgroep hosts 3 DCR Gueststudios for short or longterm cultural hosting in The Hague!
Frauke Materlik & Erhard Paul Meier (D) @ DCR GUESTSTUDIOS
The main keywords for the research period in The Hague are 'power structures' and 'negotiations of and within space'. Jurisdiction on water and property reaches back to the very beginning of the historical discourses of law. The city of Den Haag is home to many globally important institutions of law such as The International Court of Justice. It dealt e.g. in 2013 with questions of alleged violations of Sovereign Rights and Maritime Spaces, obligations to negotiate access to Oceans as well as disputes concerning maritime delimitation along the seas. We wonder: How is the water edge negotiated? We want to gain an understanding on how the legal strata of new land development and coastal jurisdiction on a global scale might also be conveyed on the local scale. Researching the thesis that international jurisprudence can be made visible in the daily routines and lifes of urban citizens, we aim to rethink the public space and sphere as a paradox between the natural law of hospitality and the territorial law of sovereignity.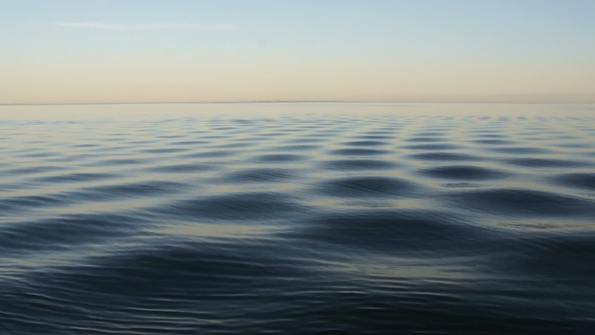 CONNECTING TO YOU!
You can also contribute to the activities of Satellietgroep! Spread the word or invite us for a presentation, research, collaboration or exchange project. Satellietgroep works also on commissions. Feel free to contact us at satellietgroep@gmail.com or browse our website
www.satellietgroep.nl
for ideas. 
Looking forward to meet you!
Jacqueline Heerema, Eliane Esth
er Bots and Ronald Boer, the team of Satellietgroep Foundation
Satellietgroep (The Hague, 2006) explores through arts the social and ecological impact of the sea and coastal transitions on people, communities and environments in The Netherlands and abroad. The aim is to enhance public and professional awareness on coastal transitions. Long term projects are 'Badgast' - artist in residency program at The Hague/Scheveningen (since 2009), and 'Now Wakes The Sea', the international exchange residency program in collaboration with international cultural partners (since 2012). In 2014/15 Satellietgroep collaborates with Nida Art Colony in Lithuania.
 In the programs artist in residencies are used as a research method to enable artists and scientists to do fieldwork and to work on site with local partners, coastal communities and experts in order to map out and research the current status of coastal transitions and to generate new narratives and perspectives. The programs function as an alternative source for collecting. Satellietgroep collects the intangible local knowledge derived from the artistic and scientific projects. During these residency programs new concepts and works are developed that we connect and contextualize with existing works for public events like traveling film festivals, exhibitions, workshops and presentations at expert conferences. By interconnecting coastal communities, arts and science we share local knowledge on global level to gain sustainable insights on coastal transitions that transcend local and national issues.
Starting September 2014 Satellietgroep extends the area for artistic coastal research to the Sand Engine (Zandmotor) south of The Hague (NL).