HMV: A NEW DAWN…
…AS SUNRISE SWOOPS TO BUY RETAILER
100 STORES REMAIN IN THE CHAIN…
…BUT 27 CLOSE AS AXE FALLS
…TRADE HAPPY RETAILER REMAINS ON HIGH STREET
WARNER'S STAR ON THE SHELVES FOR MONDAY…
…AS RESTOCKING AND REBUILDING STARTS
VENOM HAS BITE ATOP THE CHARTS
OFFICIAL FILM CHART UPDATE
INDUSTRY PIONEER HEAP PASSES AWAY
LEGO SEQUEL BUILDS ON SUCCESS
TRAILERS OF THE WEEK
---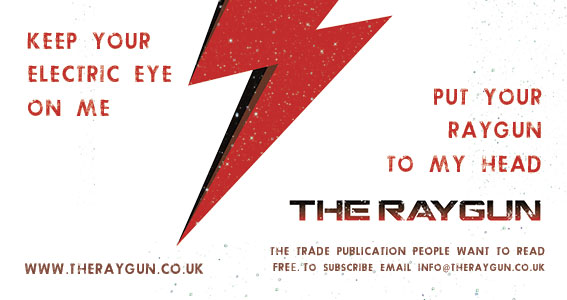 ---
If you can't read this newsletter or see the ads, please click here. We've been away for a few days for half term, hence the late running…
It was a good week for… HMV, back again…
It was a bad week for… Thoughts with the staff laid off at the retail as 27 stores are shuttered…
The news that the industry had been waiting for – that HMV had found a buyer and was facing a bright, new future – came as swiftly as the original post-Christmas announcement that the retailer had fallen into administration. But, more than a month after the nightmare scenario played itself out for the second time this decade, HMV has a new buyer. We're sure you've heard the news by now – Sunrise Records, the Canadian retailer that had taken up the reins for entertainment retail after HMV Canada's own problems, has stepped in as the retailer's saviour. What has followed is a hectic turnaround – sudden store closures, for the deal only took in 100 of the chain's current store base, as well as frantic trading and terms meetings with distributors. We'll start with the official statement from Sunrise (Sunrise Records And Entertainment Limited) and its boss Doug Putnam, feted this week as a serious vinyl collector and entertainment fan. "We are delighted to acquire the most iconic music and entertainment business in the UK and add nearly 1,500 employees to our growing team. By catering to music and entertainment lovers, we are incredibly excited about the opportunity to engage customers with a diverse range of physical format content, and replicate our success in Canada. We know the physical media business is here to stay and we greatly appreciate all the support from the suppliers, landlords, employees and most importantly our customers."
Sunrise and now HMV boss Doug Putnam later told Radio 4: "We spent the last little while trying to negotiate a deal that made sense for everybody, keeping as many stores open and as many people employed as possible. We've been able to come up with a great deal that allows 100 of the stores to continue on. We can confirm we are going to keep HMV, it's just a fantastic heritage brand coming up shortly to the 100 year anniversary. It's just so iconic, I feel really lucky to be able to say that we can continue to call it HMV. We would have loved to keep them open but unfortunately as rents continue to grow and go up, it's just not feasible to keep those stores. You can only lose so much money on those stores before you need to make a change. Unfortunately, rents are just very high at this time. If we couldn't see a way forward of making that store break even then it just didn't make sense to keep it on. We think it will be a long time. We took over 80 stores in Canada two-and-a-half years ago and they're doing strong, doing well, profitable. We see HMV continuing on in the UK for a long time. We believe it's a chain that's going to be around, the customers love it, we get amazing support, which is great. I think this is a very long road ahead."
The deal, for an undisclosed sum takes in 100 stores and just under 1,500 staff. Four stores will remain under the Fopp banner, the rest HMV. There will be 27 store closures in all. Most were not included in the deal, although, somewhat ironically given the previous intransigence of landlords, once the deal was done, many were on the phone trying to see if anything could be done to keep those as HMV too. The 27 closures happened almost immediately, with staff laid off. The full list includes key shopping centres – the kind where retail traffic and footfall is plentiful, but rents and rates are exorbitant. Also shuttering is the flagship 363 Oxford Street, a location intrinsically linked to HMV's storied tale. It was the first in the chain, and, after a disastrous move across the road, its return to the original site was deemed as being a return to form in recent years. As ever, our thoughts are with the staff affected and those laid off, unfortunate victims of the administration. In a message to customers, staff and the industry, HMV itself said: "We'd like to extend our most heartfelt thanks to all of our followers, customers and the industry community for your continued support of HMV. We're working hard on getting new stock into stores, keep an eye on our channels for updates." It further added: "HMV is built on the passion of our colleagues. We are sorry to have to say goodbye to some amazing people today. Thank you for your hard work and dedication over the years. We will miss you."
---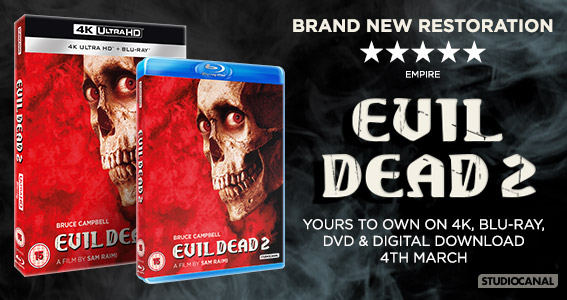 ---
Store staff we spoke to this week have expressed relief that, after a month of uncertainty and deep worries and fears over their future, their jobs are safe, although some of those who have been made redundant have also expressed their sadness at leaving. As one noted: "It is a sad day and only just starting to set in what has happened. As [a store manager[ I want to take this opportunity to thank all the great people I've worked with over the last 18 years. I am truly happy that so many like minded people have been saved but wish all those that now face redundancy like me find a job they love."
Trade bodies who had been vocal in their support for the retailer also gave their support to the new bosses and new-look HMV. A BASE statement noted: "That such a large number of stores across the HMV estate form part of the new venture speaks volumes about the continued importance, and relevance, of a high street outlet for the physical media, from burgeoning premium formats like 4K UHD and Blu-ray through to traditional DVD, that so many of us are still incredibly passionate about. Offering unrivalled depth of catalogue and an impassioned staff of experts, it is fantastic to be able to look to a future with HMV maintaining its rightful place on so many of our high streets across the UK." As for ERA, the organisation said: "Today is good news for the UK's Entertainment industry. With significant experience in the music, games and video market and a successful track record of growth in Canada, ERA is confident that HMV staff, suppliers and customers are in great hands with Sunrise. Sunrise recognise that on top of streaming and downloading people continue to buy physical formats, which is still a significant £1.8 bn business. HMV accounts for approximately a quarter of the physical music market and a third of the video market creating a significant opportunity for Sunrise in the UK. We wish the new owners and remaining staff every success in the future."
HMV's head office was, as the week came to a close, a hive of activity. Distributors and suppliers were in and our, aiming to hurriedly ink deals and make agreements that could see product returning to the shelves. As many had noted, the stores were starting to look a touch barren as stock dried up, but HMV was quick to open up the supply chain to get new product and catalogue titles in stock. Distributor support has, many noted, been essential to make the deal happen. Universal md Ian Foster said: "We are thrilled that HMV will continue to play a pivotal role on high streets and in the entertainment industry at large. We look forward to getting to know Doug and his team at Sunrise Records." Spirit's Rob Callow was another who spoke up for the retailer when it entered administration. He told The Raygun: "It is fabulous that HMV will live on and continue to play its integral role in supporting a breadth of packaged media on the high street. This great news is however tinged with sadness at the loss of stores and jobs. Spirit and its partners wish all involved in the new chapter of HMV every success."
Chief among the new products lining the shelves at HMV will be Monday's big title A Star Is Born, the Bradley Cooper and Lady Gaga take on the classic rags to riches singer's story, on the back of a barnstorming box office performance. Warner was quick off the mark to get the product into stores and the major has welcomed HMVs new else of life. Warner md John Stanley said: "Everyone at Warner Bros. was absolutely delighted that a plan was agreed to save HMV. They've been a major partner for us, and of course the whole home entertainment industry, for many years. There are still lots of customers who love the experience of visiting a shop and the option to buy films, TV and games on physical discs. It would have been wrong to lose a specialist as good as HMV at this point. When our title A Star Is Born is released on February 11, we're thrilled HMV will be there to help us present customers with more opportunities to purchase such a great film."
Final word comes from the joint administrators at KPMG who've been looking after the lengthy negotiations. Will Wright and Neil Gostelow said: "We are pleased to confirm this sale which, after a complex process, secures the continued trading of the majority of the business. Our immediate concern is now to support those employees that have unfortunately been made redundant. We are grateful for the support of all key stakeholders including the suppliers whose support throughout this process has been key in securing this sale." It'll be interesting to see the flow of stock into HMV run the coming weeks, ahead of the long journey many at the retailer acknowledge is essential. While under the Hilco regime, the stores performed well and looked less confused than the last days before the previous administration, as HMV flailed around to try and find new revenue streams. Most across the industry know that it will have to look to regain its mantle as an innovator at retail and to develop a winning strategy for the online and digital worlds.
---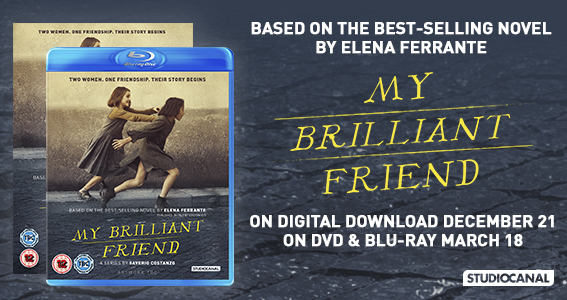 ---
Venom is one of those titles that should be finding its way into HMV stores in the coming weeks, after first an exceedingly strong digital performance followed by its physical bow this week. It's retained its position at the top of this week's Official Film Chart, aided, no doubt, by Sony Pictures Home Entertainment's marketing, which sees it some 16,000 ahead of its nearest rival, The House With A Clock In Its Walls – and that's just on digital sales. Commenting on the release, SPHE marketing manager Akin Gardiner said: ""Venom was a monster hit in cinemas and we're delighted that we look set to deliver an equally strong result at home ent. People just can't get enough of Marvel's 'lethal protector' in all his gory glory! We put Tom Hardy and his terrifying alter-ego front-and-centre of everything, including the incredible set up in-store and on platform and across our high-impact media campaign showcasing the character's best (i.e. worst) moments."
Meanwhile, elsewhere in the Official Film Chart, the House With A Clock In Its Walls continues its strong run, with a split of 85 per cent towards physical, putting it 5,000 units ahead of number three The Predator, which soars back into the top 10 on the back of its physical bow. Mile 22 follows a similar trajectory, up to number six, while Night School (more on that below) at number seven.
On to Night School, which gets its physical bow on the back of its digital success. The film stars Kevin Hart alongside Tiffany Haddish, whose presence could give it a further boost on the back of her press activity for The Lego Movie 2. The film arrives with an hour's worth of extras including an alternate opening and deleted scenes, with an extended cut of the feature too, a proposition that traditionally works well for comedy titles. The extended version (the film also features the original theatrical cut too) is played up in Universal's marketing for the release, with the major also using a "counter–Valentine's message", with social activity targeting Hart's fanbase. Commenting on the release, Universal's Alicia Cho said: "Kevin Hart has done it again. With the addition of the hugely funny Tiffany Haddish, this is another hilarious hit to add to your DVD shelf."
Also out on Monday is Climax, the latest from director Gaspar Noe and a star at last year's Arrow Video-sponsored FrightFest event. It's still a much-talked about film months after FrightFestt and its subsequent theatrical release, with the word of mouth giving the release an extra boost. Commenting on the title, Arrow's Louise Buckler said: "We're incredibly pleased to be bringing Gaspar Noé's sangria-soaked decent into hell to Blu-ray, DVD and Digital HD following our successful theatrical run of the film. Our release has been building great traction thanks to our one week digital window for the film which has set us up nicely for next week's Blu-ray and DVD releases which are loaded with extras – including a selection of Noé's early music videos and brand new interviews with the the cast and crew."
---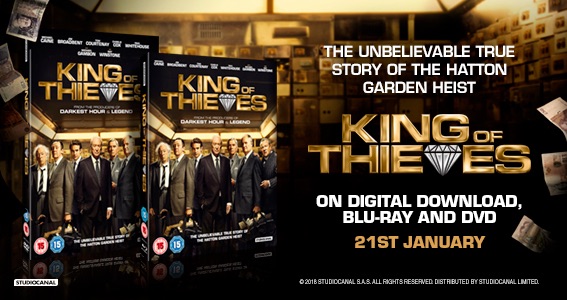 ---
It's with great sadness that we report the death of former Warner md Mike Heap. Stories about the video pioneer are legion, and his role in the development of the business is crucial. At the helm of the studio, he helped pioneer the concept of straight to retail or sell through) video, and in releasing Friends he set the template for TV on video releases and introduced the first wave of bingeing, before it was even called bingeing. He left the major just as DVD was coming in to play, and he helped set the framework for the next revolution. He joined the studio from MGM, prior to that, he'd worked in the music industry. Another former Warner md and colleague of Heap's Neil McEwan, has penned a tribute to the Manchester United loving boss. He said: "Mike was one of the great characters; a superlative salesman and highly energised executive full of ideas and energy for taking the business forward which by any standard he did extremely successfully from 1988 to 1998. His management style, inspired by his favourite book The Leadership Secrets of Attila The Hun, didn't always please everyone but for 10 years he was highly effective. His passions were family; and my thoughts go to his wife Sharon and daughters Nickie and Caroline and their families, followed by Manchester United where Sir Alex was something of an idol. This led to a favourite memor: shortly before he left, we took a few customers to Paris for the Brazil v Scotland game during the World Cup and at a pre-game lunch we had Sir Alex and Kenny Dalglish on our table, whereupon Mike started lecturing Sir Alex. He was also a passionate supporter of Thatcher and Reagan and by chance we met a Reagan staffer in a Cigar Bar in L.A. where we were recuperating after a tough day. The next day Mike was invited to meet Mr. President at the replica Oval Office he kept in Century City. The commemorative photo took pride of place on his desk thereafter. After family and football he was wholly committed to driving growth and relentlessly cutting costs in the business. Undoubtedly his biggest success at Warner was winning the battle to get Friends released on video. It may seem a no brainer now but not at the time!" His likes will not be seen again in our business, our thoughts are with his family and close friends.
To the giant Cineworld screen in Leicester Square for a Saturday morning screening of one of the biggest films due at cinemas in the first quarter, The Lego Movie 2. Mingling with the likes of GMB's Kate Garraway and a host of stars from the likes of the Lego Master builders Channel 4 show, we got to see this glorious sequel to the five-year-old blockbusting Lego Movie ahead of its February 8 theatrical opening. And guess what? It's everything the entire Raygun family had hoped for, and more. Don't just take our word for it either, here's The Guardian on the film: "The second Lego Movie is even better than the original: a sophisticated new adventure that gives us a new look at how the universality of the Lego universe was more gendered than we thought." Plaudits must go to Warner for its marketing, both on a global scale as well as its UK efforts, not least in the DFS promotion or the Lego-build coffee shop on the Southbank ahead of the release. It earned praise from the likes of marketing experts at The Drum, who noted: "In the UK, Lego bought a full ad break to promote the movie, and Warner Bros UK's partners which included DFS, McDonald's. The Legofication of these brands on national TV aimed to incentivise future partners and provide greater value. There are few franchises that carry the desirability, ability and aesthetic appeal to rip up the rule book in this way." The film is out at cinemas on February 8, with the home entertainment likely to land in the early Summer…
The BFI has unveiled its line-up for the second quarter of the year, with a raft of classic British fare due between April and June. The first month of the quarter sees classic Pinter in the form of The Caretaker; two separate Merchant Ivory releases, Heat and Dust and Shakespeare Wallah and another addition to the marvellous Flipside imprint in the shape of Peter Sellers' Mr Topaze. May has a 60th anniversary edition of Room At The Top, celebrating the film that started a movement; Richard Lester's How I Won The War, featuring John Lennon away from The Beatles; and a Blu-ray release for The Best Of British Transport Films. June has a diverse slate of Early Women Filmmakers 1911-1940; Margaret Tait's Blue Black Permanent and a separate release for Derek Jarman's Caravaggio. Commenting on the slate, the BFI's Phil Roberts said: "We've just announced a diverse and exciting slate of titles, all of which are now available for online retailers to list for pre-orders. Online communities reacted positively to the prospect of Blu-ray premieres for classic British films such as Room at the Top, How I Won the War and Clive Donner's celebrated 1963 version of Harold Pinter's The Caretaker. We are especially excited with Best of the BTF – which will mark the first time any of our hugely popular transport films are available in stunning High Definition."
BASE awards news and the organisation has this week announced a new presented for the event, taking place at its regular home of Tobacco Dock, Wapping, London, on Thursday June 6. And – drum roll please – it's one of our favourite funnymen, the multi-hyphenate writer/actor/director/presenter (and more) Richard Ayoade. Commenting on the announcement, BASE chief executive Liz Bales said: ""The entire BASE team is so excited to be able to confirm the brilliant Richard Ayoade as this year's awards host. In recent years the inimitable Claudia Winkelman has done a fantastic job and set a high bar for our compere with her passion for the category and celebratory approach to the night, but with us returning to Tobacco Dock once more, Richard's wonderfully leftfield sensibility and unique wit takes us in an exciting new direction. We have no doubt that he will bring a refreshing new approach to proceedings, and we can't wait to unveil further surprises as the date draws closer." Entries are now open for the awards – you can download forms here https://baseorg.uk/base-awards-2019/, but you need to hurry; forms must be returned by February 15.
---
---
"It is natural to focus on the downsides of piracy for movie makers — and these can be significant — but many will be interested to note that piracy can have an upsideThe impact of pre-release piracy is found to be negative regardless of piracy type. The total box office revenue is reduced by 11 per cent due to the existence of piracy appearing before the movie release," the researchers write. We find that the volume of online word of mouth mediates the impact of piracy on the box office. Based on counterfactual simulations, the word of mouth-effect from post-release piracy on the box office increases revenue by about 3.0 per cent. Pre-release piracy can have a substantial negative effect, in our data this overwhelms the positive effect we look at. That is, the overall effect of piracy is still negative," Lu tells us. That said, there is an interesting lesson to be learned. Based on this study, copyright enforcement should be mainly targeted on early leaks. If these are dealt with, the main problem is 'gone'. Our findings suggest approaches to target scarce anti-piracy resources, such as focusing on tackling damaging pre-release piracy."
Shijie Lu, Xin Wang and Neil Bendle, from a report entitled Does Piracy Create Online Word-of-Mouth? An Empirical Analysis in Movie Industry.
This week has been as notable for a film not getting made as one that has been given the greenlight. For it appears as if the on/off World War Z sequel has hit the buffers again. The long gestating project was once again boasting the involvement of Brad Pitt, with David Fincher most recently due to sit in the director's chair. But despite the film being scheduled to shoot this summer, production has now been halted. Budgetary concerns are said to be behind the decision. Fingers crossed this one will eventually see the light of day…
Meanwhile, with Game Of Thrones losing large on the horizon – the final series kicks off in the spring – more news has emerged about HBO's planned prequel. The show, which may or may not be named The Long Night, will shoot its pilot episode this summer. Jane Goldman is looking after the series after working on the plot with Thrones creator George RR Martin. Naomi Watts heads the cast…
Leigh Whannell, the man behind Upgrade, must be one of the hardest working men in show-business now. For not only is he penning a new take on The Invisible Man for Universal, but he's also been tapped up to pen the script for the forthcoming Escape From New York remake. That's right, the John Carpenter classic is getting a new version under the Fox banner…
"Can I have a glass of water please?"
Here's one of the Superbowl biggies…
And more Marvel from the big game…
More Attenborough, also from the Superbowl…
Big names line up to get Ugly…
Missng a question mark, we reckon…
You're on The Raygun newsletter mailing list, which has been running for eight years, because you requested it, have been recommended to us or sent us emails. You can unsubscribe at any time, if you're daft, using the link elsewhere or by emailing as below. But of course, you don't want to do that, do you? We don't share your information with anyone else, we don't like cookies and we're the good guys. We care because you do…
To subscribe to The Raygun newsletter, please email
info@theraygun.co.uk
with subscribe in the subject matter
To unsubscribe, email

info@theraygun.co.uk

with unsubscribe in the subject
For editorial or advertising queries, contact

tim@theraygun.co.uk