We suggest that you read this issue on the Pure Water Gazette website. Just click

here.
The Pure Water Occasional for November 25, 2013
With a frightening story about the planet-grabbing activities of jellyfish, the beneficial properties of toilets, the nature and the behavior of iron in well water, plus the usual array of water stories from around the world.
Water News of the Week
The good and bad news about frog abnormalities. On average, amphibian deformities at U.S. National Wildlife Refuges are lower than expected. But in abnormality "hotspots," rates can approach 40 percent.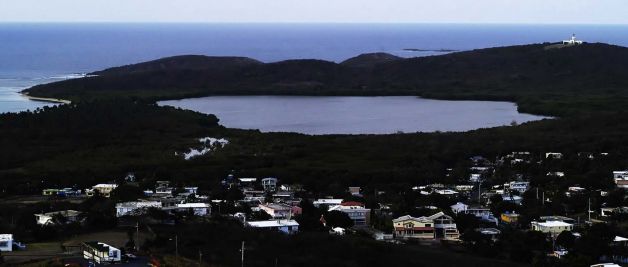 Puerto Rico's glowing lagoon goes nearly dark. A glowing lagoon off Puerto Rico's northeast coast has gone nearly dark and biologists on Tuesday were trying to find out why. Theories range from an increase in construction runoff to inclement weather to people clearing mangroves to allow larger boats into the area.
In Oklahoma, water, fracking – and a swarm of quakes. Seismologist Austin Holland wants to start an earthquake. He is proposing to inject pressurized water into porous rock in an area of Oklahoma already known to be earthquake-prone, to see whether injections of oil industry wastewater are contributing to a "swarm" of earthquakes rocking the state.
Farm animal regulation lags in Maryland. More than four years after Maryland first moved to regulate its largest poultry and livestock farms, nearly 30 percent, or 169 operations, still do not have required state permits mandating measures to control polluted runoff from their chicken houses or feedlots.
Only half of drugs, other newly emerging contaminants removed from sewage. Only about half of the prescription drugs and other newly emerging contaminants in sewage are removed by treatment plants, according to a new report by the International Joint Commission, a consortium of officials from the United States and Canada who study the Great Lakes.
Leaky sewer lines delivered TCE to homes. A report commissioned by the city is boosting suspicions that early semiconductor companies spread pollution throughout northeastern Mountain View by dumping toxics into leaky sewer lines.
No prison time for ex-Crestwood officials over contaminated well. Two former Crestwood, Ill., officials who helped hide the village's use of a polluted well were sentenced to probation as federal prosecutors lamented that they could not go after the man they believe masterminded the money-saving scheme.
City's aging sewer system in crisis. With crumbling walls and clogged pipes, the aging San Francisco Sewer System is in crisis and it's putting residents at risk, especially if and when a major earthquake hits.
Tainted water testing lab flourished under lax New York state regulators. Even after armed federal investigators raided its offices in 2010 and the New York DOH suspended its state certification in early 2012, Upstate Laboratories Inc. continued its lucrative business of testing water samples from landfills and wastewater treatment plants.
Yup'ik villages ravaged by fierce Alaska storms. Halfway across the world from the typhoon-ravaged Philippines, several small, remote communities at the northwestern tip of Turtle Island have been declared disaster areas from damage wrought by severe storms and flooding in mid-November.
Transportation department settles with EPA over waste disposal wells. Alaska's transportation department has agreed to pay $332,000 for violations of federal pollution laws at state vehicle maintenance stations, officials said Tuesday.
Reuse: The next wave for water conservation? California is leading the way in municipal wastewater re-use near its source for a variety of purposes, from wetlands restoration to irrigation — and, yes, drinking. As water scarcity becomes a closer reality, people have no choice but to overlook the "yuck factor" that may have constrained the pursuit of reuse in the past.
Rio's Olympic waterways full of trash, sewage. Rio de Janeiro's endless beaches and lush tropical forest will be a photographer's dream during the 2016 Olympics. But zoom in on the likes of once-pristine Guanabara Bay, and the picture is of household trash and raw sewage.
Scientists: Climate change to worsen Lake Erie algae. Climate change has exacerbated Lake Erie's algae problem and is likely to worsen it in the coming decades with more powerful storms and warmer temperatures, two government scientists said during a live Internet presentation Tuesday.
Millions of lives at risk over Zimbabwe government water provision failures. The Zimbabwe government has been warned that it is putting millions of lives at risk by failing to provide access to clean water in Harare, with a leading human rights group calling the water situation a serious crisis.
Clean up Kenya's Lake Nakuru. The Nakuru county government has been urged to put stringent pollution control measures to manage the effluent and solid waste flowing to Lake Nakuru National Park. Solid waste is the biggest problem, officials say.
What happened to toxins in L.A. Seafloor Superfund site? Scientists are investigating a mystery off the coast of Los Angeles: the process by which 200,000 pounds of toxic material at a badly contaminated seafloor site seem to have dispersed.
Progress against pollution evident. An annual report shows "continued compliance" among the 13 significant industrial users that discharge pretreated effluents into Muskogee's wastewater treatment plant. Compliance is important because excessive levels of chemicals and other pollutants could upset the balance of the wastewater treatment process.
Iron Treatment Products from Pure Water Products
Here are a few of the many products from our main website that are used in the treatment of iron. The same products can be used to reduce manganese, but the application may be different.
Water softeners. Softeners work well with iron and manganese, but conditions must be right. Softeners work best for iron reduction at a low pH, with low dissolved oxygen, and when the amount of iron does not exceed four or five parts per million. Softeners should be used only with ferrous (clear water iron). For treating iron, we recommend that you undersize the softener, regenerate it very frequently, and use the simplest (and cheapest) timer control. You don't need a state-of-the-art electronic metered softener to remove iron.
Iron filters. Both Birm and Filox work well if conditions are right. Filox is king of iron filter media: it works over a large pH range and handles higher concentrations of iron. Birm works well at pH above 6.8 and fairly low amounts of iron. Both require a significant amount of dissolved oxygen. Birm and Filox work with both ferrous (clear water) and ferric (red water) iron. Many other filter media work well for iron if the iron is pretreated with chlorine or air.
For small amounts of iron, here's a suggestion:
The Pentek Iron Reduction Cartridge, pictured above, a top quality iron oxide cartridge, treats up to 3 parts per million iron. Details. This 4.5" X 20" cartridge can be used in our standard 20" housings.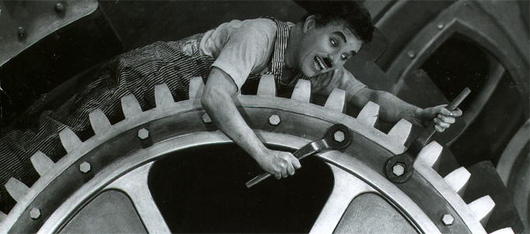 Please visit our RO Parts Page for tanks and accessories.
Thank you for reading. Please come back next week.
Places to Visit on Our Websites in the meantime
Model 77: "The World's Greatest $77 Water Filter"
"Sprite Shower Filters: You'll Sing Better!"
An Alphabetical Index to Water Treatment Products
Our famous whole house Chloramine Catcher
Pure Water Occasional Archive: Sept. 2009-April 2013.
Write to the Gazette or the Occasional: pwp@purewaterproducts.com
Please Visit
The Pure Water Gazette – now in an easier to navigate format.