LET'S GO LEGO, IN TO TESCO…
"XMAS 2012, BIGGER AND BETTER THAN EVER"
POLITICIANS CONTRIBUTE TO NEWS REVIEW
THE FUTURE OF DVD DEBATED AT BFI SOUTHBANK
CATALOGUE UNDER A POUND AT BLOCKBUSTER
TRANSFORMERS FANS WON'T BE IN THE DARK…
---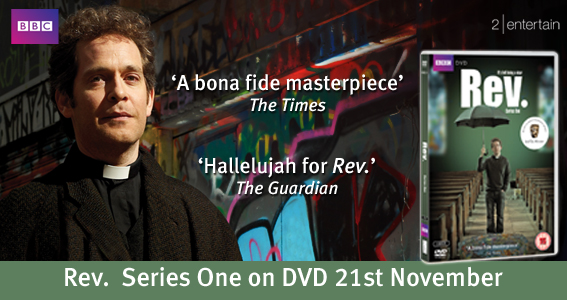 ---
It Was A Good Week For…

X-Men started off strongly…
It Was A Bad Week For…

Assorted US Internet giants, given a kicking during the BVA AGM…
So, another week and another big home entertainment launch. This week was the turn of the X-Men: First Class, which launched with plenty of brouhaha this week. Chief among Fo and its agency Premier's activity for the release was setting up a First Class lounge at Victoria Station (as reported in last week's newsletter). Jason Flemyng, one of the film's tars, went along to see the lounge, which flagged up the assorted SKUs, as part of a day's worth of activity that included a live online chat with Empire readers and interviews on Daybreak and Live With Gabby. Channel 4's Freshly Squeezed did an X-Men Factor feature where presenters tested their mutant potential, and a competition on Magic FM. Oh, and there was this stunt turning a Page 3 girl from The Sun into Mystique (see here, it's kind of not safe for work). And the end result of all this? The title has started out briskly and is number one on the midweek charts, both overall video and Blu-ray. In both it has deposed another Fox title, Rio. Bad Teacher had a midweek position of number three.
In at number two in the overall video charts is another Tesco DreamWorks exclusive Scared Shrekless, the latest adventures of the giant green ogre. Keep an eye out next week as another exclusive lands on Tesco's shelves with the release of Lego Star Wars: The Padawan Menace. The title comes in both DVD and Blu-ray versions, the latter containing an exclusive Lego minifigure. Anyone with children will understand the combined lure of Lego, its minifigures and the Star Wars franchise… The collaboration has already aired on the Cartoon Network and is, to our minds, one of the strongest additions to the Star Wars universe for some time.
The big industry event of the week saw the great and good of the business turned out in force for the BVA AGM. The annual event saw Charlie McAuley, chair of the BVA and md at Paramount, address assorted delegates, director general Lavinia Carey laid out highlights of the BVA's work over the past year and then took part in a fascinating conversation with former Channel 4 (and Borders) boss Luke Johnson.
---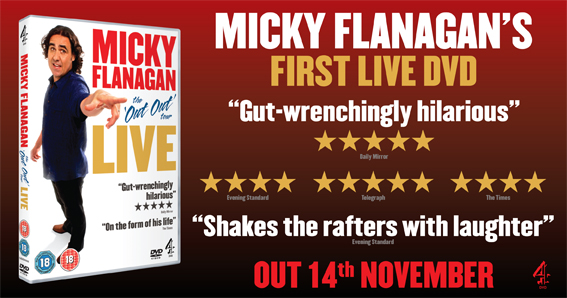 ---
Opening the proceedings at the BVA AGM, Charlie McAuley he acknowledged both the challenges and opportunities facing our business, but warned that we shouldn't forget the base on which our business is built. He said the BVA needed to support and promote legitimate new business models as the business incorporated the growth of a web-based generation who favoured "connectivity and portability ahead of ownership". Physical formats were still important. "[They] remain the dominant formats in which customers enjoy our product and are likely to be for some time." As well as thanking its members and other associates, McAuley also paid tribute to director general Lavinia Carey, as well as looking forward to the coming Christmas rush. Looking at the "prolific schedule", he said: "Let's hope this Christmas will be bigger and better than ever."
Director general Lavinia Carey's filmed review looked at the challenges facing our industry over the past 12 months and in the future. It included input from MPA European chief Chris Marcich, talking about the important role the BVA will play in debate in both Brussels and London in the next two years, as well as contributions from the likes of politicians Chris Smith, and Ed Vaizey and media expert Ray Snoddy. We're just uploading it to our website and it'll be there, along with some more words of wisdom from Luke Johnson. It'll be an interesting contrast to our full report on last weekend's FrightFest event, our interview with Human Centipede creator Tom Six and loads more. Click through to www.theraygun.co.uk…
And then there was Luke Johnson, the former Channel 4 boss, who was interviewed by Lavinia Carey in front of the BVA AGM audience. We say interviewed, but it didn't take Johnson long to warm to his theme, and he needed only a little prompting to launch into a lengthy speech on one of his favourite subjects, Google, piracy and the internet. Johnson said the industry must reinvent itself for a new age, adding that as new technologies came along. He said that our industry was lucky that superfast broadband had been so slow in coming to the fore, as otherwise we "would have been pirated to death". As he warmed to his themes, he criticised the government for being too easily influenced in preparing the Hargreaves report and then launched into an attack on US-based Internet giants, who don't "invest in content and siphon away advertising" and even not necessarily knowingly, encourage piracy. He blasted that companies such as Google were almost "parasitical, living off the content paid for by others". He said that too many were complacent in this country and called on media companies to work together to fight back. He pointed to Channel 4, which funded film, both indirectly and directly, but noted it was struggling because of falling ad revenues – which were going instead to a company like Google. He said US Internet companies should invest more in the UK, and pay more tax too. Unsurprisingly, Johnson hasn't been asked to talk to the government or authorities about his views (he made veiled references to not being close enough to advertisers), but saId people should listen to home. "I don't have an axe to grind," he smiled. "The video industry is an incredibly important part of the economics of how film and television is produced and it is a key part of the economic infrastructure of the UK but it is not just about money. It is about the UK's impact on the world. Culturally, the strength and vibrancy of our creative and media industries punch well above our weight and add to our influence in the world. To just give all that away would be a tragedy." Fascinating stuff, we'll have more on our website over the weekend.
---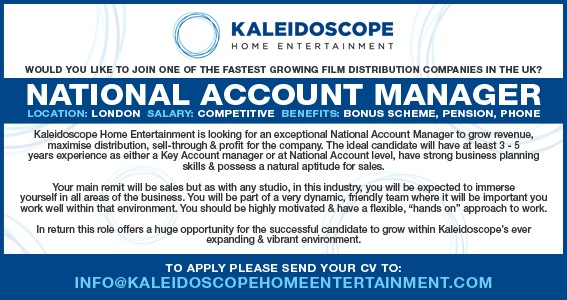 ---
Talking of the future of our industry, a special evening looking at just that, paying particular attention to the independent sector as well as more mainstream matters, is being held at the BFI Southbank on December 15. The panel discussion will be hosted by The Raygun's Tim Murray, who will be joined on stage by the BFI's Sam Dunn, who has helped put the programme together, Nick Wrigley from Masters of Cinema and Mehelli Modi of Second Run. Dunn said: "With doom and gloom about DVD continuing to prevail on the pages of broadsheet newspapers, and the utopian ideal of a digital future for distribution seemingly just around the corner, the time is right for a discussion on how these and other pressing matters impact upon the work and business of some of the UK's leading 'boutique' publishers." We at The Raygun are honoured to be involved (let's face facts, the last person we saw on stage at the BFI Southbank was Martin Scorsese) and think that the evening, which also included a screening, will be a fascinating, interesting and insightful event. For more details see here
You shouldn't have failed to notice the new thrust of marketing that Blockbuster has launched this week. It's part of a new strategy launched by the retail giant, which has seen it overhauling pricing scheme and introducing 99p rentals which will, it said, "change the face of the video rental market". The deal covers catalogue titles ("literally thousands of films") taking in the most recent Harry Potter release, The Deathly Hallows Part 1 and Meet The Fockers, as well as Tron: Legacy. What's more, it also takes in Blu-ray, while a games offer charges £5 for five nights. The move comes just after Netflix announced its impending arrival in the UK and sees Blockbuster marking its territory – it has been in the UK for some three decades. The 99p rental offering is primarily focused in stores, although titles can be reserved online and via the retailer's Click & Collect phone app. Commenting on the move, commercial director Gerry Butler said: "This is simply the best proposition in home entertainment. Cheaper than any of the other rental models, offering classic and recent movies and totally flexible, the 99p price point is totally unrivalled and a welcome break for families looking for entertainment but not looking to pay over the odds for it." He added: "All of those films you've missed, now they're 99p at Blockbuster, And at a time when rivals are dealing with plunging share prices or over-extending themselves to deliver, it gives me and the rest of the Blockbuster team a huge sense of pride that we are in a position to be able to make this radical change."
All manner of weird and wonderful creations were out on force at London's Excel centre last weekend, for the bi-annual MCM Expo event. It pulls together tens of thousands of comic book, game, film and anime fans, many of whom dress up in outlandish outfits (Cosplay, as its known) from films and games. It's an event that continues to grow, showing the importance of wjat could be termed the geek sector, with record attendances up on the May event. It drew more than 62,000 attendees, up 2,000 plus on the last outing. As ever, there were plenty of companies recognisable to our sector showing off their wares there, with Manga and MVM all returning to the event. Manga's Jerome Mazandarani said: "The October London MCM Expo lived up to the hype once again and proved to be the UK's biggest and best Comic Con. Manga enjoyed record sales at the show as well as the largest line-up we've ever seen for celebrity voice actor, Vic Mignogna (Dragon Ball Z, Fullmetal Alchemist) who signed thousands of free autographs and posed for photos with fans over the three day event on the Manga booth." Check out some of the better Cosplay entries over at Manga's website, as it unveils the results of its bi-annual competition too…
---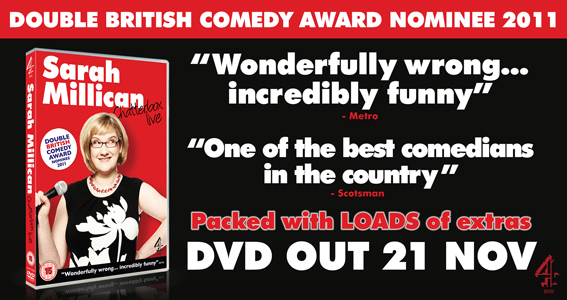 ---
To the Apollo Cinema, in London's West End, for an event in support of Paramount's forthcoming release of Transformers: Dark Of The Moon, due on assorted Blu-ray and DVD SkUs on November 28. Visual effects supervisor Scott Farrar, who was behind the film's stunning computer generated special effects, had come over for a special event and conduct interviews to promote the release. He talked assorted journalists, The Raygun included, through how the devastating destruction of Chicago was brought to life. One of the most intriguing elements saw him revealing how Sean Connery at one point was the model for one of the titular robots, showing side by side comparisons of the two. "We're there for the audience," Farrar concluded. "If they believe [it's] real, we're successful." The event was the first salvo in the campaign that for the release. More on our website shortly…
Speaking of Paramount, the company has restructured its international arm, with the operation set to move from the UK over to Los Angeles. It is believed that some staff will make the move over the pond, although others will be leaving the company. One senior member of staff who is set to leave is Don Hunton, the popular former Disney and MGM UK staffer.The move comes on top of recently announced plans to merge Paramount's home entertainment, digital and television licensing arms worldwide, under one Home Media Distribution arm.
Our newsletter has had its fair share of controversial titles recently, most notably The Human Centipede 2 from the Eureka distributed Bounty. And here's another: 3D S*x And Zen: Extreme Ecstasy is die from Metrodome on January 2. It's broken all kinds of records in SE Asia and is notable for being the world's first 3D erotic movie. It comes complete with anaglyph Commenting on the release, Metrodome's Danny James said: "We're extremely proud to be unleashing the world's first 3D erotic movie into UK homes. The film had a great response theatrically, generating a huge amount of PR, and we're looking forward to bringing this unique mix of dazzling martial arts and high class erotica into the comfort of people's living rooms."
---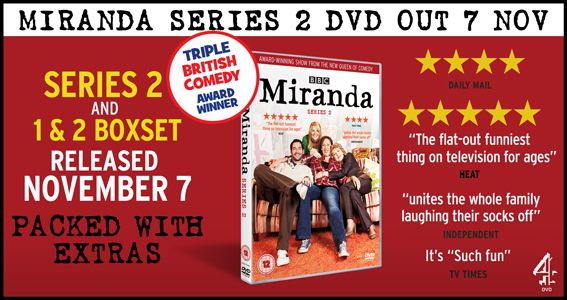 ---
More job news now, there's been a couple of announcements this week, as Entertainment One announced that it has appointed Tim Westbey as senior product manager. He joins eOne from Revolver, Westbey had previously worked at Universal too. eOne's head of sales and marketing Matt Brightwell said: "We're delighted to welcome Tim Westbey to Entertainment One. His past campaigns are testimony to his creative talents, and he brings to the role a wealth of experience. Tim is a fantastic addition to the team, and we look forward to working with him on a number of upcoming exciting projects." Westbey added: "I'm delighted to join a growing company like Entertainment One, and to have the opportunity to work on exciting forthcoming releases such as The Three Musketeers and Ghost Rider; Spirit of Vengeance."
Also on the appointment front, Steve Wind-Mozley has been appoints as senior vice president for eCommerce at BBC Worldwide. He'll over see all commercial and product development across the commercial arm of the BBC and joins from retailer GAME, where he was eCommerce director. He'll report to Claude London, director for Global Digital Properties, who said: "We have strong ambitions to expand our already successful eCommerce platforms to new environments increasing the scope and commercial opportunity for this business on a global scale. Steve is a great addition to our senior team, he has the commercial experience, creativity and drive we need to lead our growth plans and I'm delighted to welcome him on board."
And we'll end with some heartening figures from the US, which has this week unveiled some interesting figures for the third quarter. The figures showed the first rise in home entertainment spending for some three years, driven by an increasing Blu-ray sector and a leap in digital sales. While packaged goods – DVD and Blu-ray – fell by four per cent, Blu-ray penetration has risen to 52 per cent and disc sales were up almost 60 per cent. The Digital Entertainment Group said that the split to Blu-ray for some blockbuster titles is now more than 50 per cent. The total market was worth $4 billion. Even The Guardian had to be positive about it…
---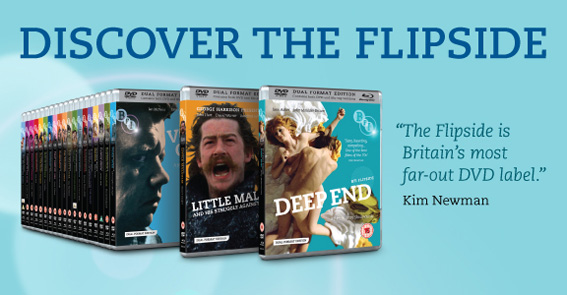 ---
QUOTE OF THE WEEK
"Google is just a bigger and posher version of The Pirate Bay." Luke Johnson's comment at the BVA AGM (see above) was tailor made for this section, as a number of people said to us at the event this week…
Some of the critics – including our old pals at The Guardian – have been a bit unkind about The Adventures Of Tintin: The Secret Of The Unicorn, but we at The Raygun loved it, as did plenty of punters, judging by its £6.76 opening week, as it pulled in punters throughout half term. The next highest new entry was Bollywood title Ra.One (see our website for a full review), with more than £900,000, just ahead of The Help, followed by The Ides Of March.
Much as we criticise The Guardian, it's still one of the better papers when it comes to film coverage. This week saw David Lynch guest editing its Film & Music supplement ahead of the release of his debut album. And one of its more interesting features concerned the missing scenes excised from the original cut of Blue Velvet. This some detail here, including a mention of the UK DVD release date in 2012…
There was plenty of Bond-related activity this week, as filming kicked off on what has been known up until yesterday as Bond 23. But in a high profile press conference attended by, among others, Daniel Craig, new baddie Javier Bardem and director Chris Mendes, who unveiled the name of Skyfall. It won't arrive at cinemas for some time, but the amount of coverage it has got, both online and in traditional media, has been phenomenal…
Get ready for a spate of Gary Oldman features on the back of the success of Tinker Tailor Soldier Spy. He's currently filming the next Batman flick The Dark Knight rises, after this he's being courted for two more Warner films, Akira, the live action take on the anime classic, and for the role of Merlin in Arthur & Lancelot.
This is fascinating reading, about a book that, for once, argues against the Internet's all copyright is wrong mentality… We're ordering our copy as we speak…
Action friendly Asian actioner due from Metrodome¬
Making something of a noise among those in the know, this has been picked up for UK release by, we understand, Metrodome…
This looks like an above average thriller…
Change in tone from The Hangover to this teen flick…
Not safe for work trailer for this remake of the Johnny Depp TV series…
More from Jonah Hill, when there was more of him too…
To subscribe

to
The Raygun newsletter, please email
info@theraygun.co.uk
To unsubscribe, email
info@theraygun.co.uk
with unsubscribe in the subject