Phoebe Hunt And The Gatherers On Tour Now
New Album Shanti's Shadow Embraced By Rolling Stone, NPR Music, Bluegrass Situation, Relix and More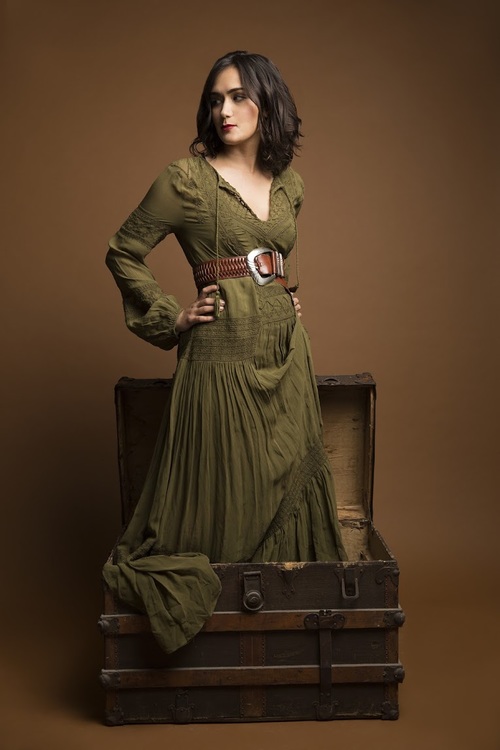 Austin, Texas songwriter and instrumentalist
Phoebe Hunt
and her virtuosic acoustic band 
The Gatherers
 are currently on tour in support of their new album 
Shanti's Shadow
. This summer, they'll perform at festivals and music halls across the country, and tape a live episode of the eTown radio show along with Americana artist
John Moreland
.
Hunt makes an impressive leap with
Shanti's Shadow, 
released June 2 on Popped Corn Records. It's the
 culmination of a five year journey that has taken her from her Austin roots through Music Row, Brooklyn and even to India to study with seventh-generation master violinist Kala Ramnath. 
Along the way, Phoebe found her voice and delivered her most inspired set of songs to date -- the soundtrack to her self-discovery.  
Rolling Stone Country
named 
Hunt one of their Top 10 "New Country Artists You Need To Know." Shanti's Shadow's "
title hints at the otherworldly music within," they write, "
with Hunt merging her Appalachian-style fiddle chops with Texas twang, Indian ragas, gypsy jazz, unfamiliar time signatures and the free-spirited fun of a jam band leader. The resulting record breathes new life into a genre that's sometimes so respectful of the past, it fails to push toward the future."
Phoebe Hunt & The Gatherers Tour Dates:  
June 30 – Crested Butte Center For The Arts, Crested Butte, CO
Saturday, July 1 - Rapids and Grass Beer Festival, Buena Vista, CO
July 13 – Riverfront Concert Series, City Of Paducah, KY
July 14 – Levitt Shell Pavilion, Memphis, TN
July 15 - Acoustic Fest, Manitowoc, WI
July 22 - Riverlink Concerts, Amsterdam, NY
August 4 - eTown, Boulder Colorado (w/ John Moreland)
August 10 - Pale Fire Brewing Co., Harrisonburg, VA (w/ Dori Freeman)
August 11 - Muddy Creek Music Hall, Winston Salem, NC (w/ Dori Freeman)
August 12 - BANO, Kingsport, TN 

(w/ Dori Freeman)

August 13 - The Basement, Nashville, TN

(w/ Dori Freeman)
August 16 - Sundown Music Series, Hadden Heights, NJ  
August 18 - Rocky Mountain Folks Festival, Lyons, CO 
August 24 - CHIRP, Ridgefield, CT  
August 25, 26 - Summer Hoot, Olivebridge, NY
September 7 - The Old Church Concert Hall, Portland, OR
September 8, 10 - Sisters Folk Festival, Sisters, OR
September 12-14 - AmericanaFest, Nashville, TN
October 6 - The Festy Experience, Arrington, VA
For more information, please contact:
Missing Piece Group
45 Academy Street
Ste# 307
Newark, NJ